Foot Locker's "Eyes Wide Open"
Faced with its first quarterly comparable sales decline (-6%) in nearly seven years, a difficult July and a general malaise and lack of innovation excitement in the premium athletic footwear space, Foot Locker senior executives tried to answer the question "Where do we go from here?" when reporting second quarter results Friday. Unfortunately, some of the trends that hampered the retailer are projected to persist through the remainder of FY17. Wall Street hammered FL's stock after the retailer missed profit, revenue and margin estimates for the period ended July 29. Foot Locker shares fell nearly 28 percent, or $13.32, to close at $34.38 on Aug. 18. Read More...
Stack Weighs on Pricing Environment
The Chairman and CEO of Dick's Sporting Goods, Ed Stack, is blunt when asked about the current state of pricing in sporting goods retail—it's both irrational and unpredictable. But he vows the country's largest full-line chain will address the likely persistent climate aggressively. "I think it's (promotional pricing) going to be, at least for the foreseeable future, the new normal until the industry consolidates further," said Stack, adding that Dick's previous 9 percent margin won't likely be achieved again anytime soon. "…We don't like where the whole industry is today, but it won't stay here forever." Read More...
Top Urban Lifestyle Chains Merge
The marriage between DTLR and Sneaker Villa creates a regional chain of nearly 240 doors across 19 states and may eventually set the stage for a new national player in lifestyle footwear, apparel and accessories retail. The transaction was orchestrated by New York private equity firm Bruckmann, Rosser, Sherrill & Co., which bought DTLR in October 2005 in a management-led buyout and recapitalized the business a decade later. Besides DTLR, BRS' current portfolio of a dozen firms includes Royal Robbins. Previously, it included Anvil, Remington and Totes Isotoner.

DTLR and VILLA currently have close to the same number of doors with no geographic overlap. In addition to its website, DTLR has 110 locations across a dozen states and the District of Columbia with penetration in the metro markets of Atlanta, Baltimore and Chicago among others. Philadelphia-based VILLA, which operates on the web at ruvilla.com, currently has 120 doors across 10 states including key markets in Pennsylvania and Ohio.

DTLR CEO Glenn Gaynor says the combination will enable the emerging retailer to leverage the best practices of both VILLA and DTLR to better serve customers, employees and vendors. BRS has not disclosed what, if any, operations will be merged and whether both nameplates will go forward.
Patagonia Founder Stands Up for Public Lands
Yvon Chouinard is taking his company's longstanding message about preserving shared U.S. public lands to U.S. consumers and Secretary of the Interior Ryan Zinke in Patagonia's first television ad in its almost 45-year history. Zinke is scheduled to announce his decision on the fate of 21 remaining national monuments on Thursday, August 24.

In the spot, to air in Montana, Utah and Nevada where national monuments such as Bear Ears and Gold Butte and Basin could be recommended to be rescinded, 78-year old outdoorsman Chouinard tells the viewing audience that he has been a successful businessman because of lessons he has learned in the outdoors. He also suggests public lands are under greater threat today due to "a few self-serving politicians who want to sell them off and make money."

The commercial ends by asking viewers to text "DEFEND" to 52886 by August 24.

"This is not about politics or partisanship," Patagonia President and CEO Rose Marcario said in a prepared statement. "It's about standing up for places that belong to future generations. We want to raise awareness of history's lesson that when public lands are turned over to states that can't afford to maintain them, the result is the land is often auctioned off to private companies who irrevocably damage them and deny access to them for all of us."
Retail Round-Up


Hibbett Sports Sees More Speed But Fewer Footwear Launches

The small-town operator, which had a disastrous second quarter, sees a number of changes on the horizon from footwear vendors that it believes can turnaround the category's fortunes. Most notably, Hibbett senior executives see speed accelerating in footwear product development cycles and a pullback on the number of marquee style debuts toward a focus on "more quality launches."

The 1,080-door retailer, which reported an 11.7 percent drop in second quarter comparable store sales with double-digit declines in both June and July, is most excited about running and lifestyle offerings in the pipeline.

"We're very focused on price value versus necessarily price, and we feel there are opportunities to provide value to the customer without necessarily going downstream from a price perspective," HIBB's chief merchant Jared Briskin told analysts.

Elsewhere,

• Camping World CEO Marcus Lemonis says the new Gander Outdoors "will not carry the level of apparel and footwear that we historically have because we believe that is not as experiential. It's more of a commodity-based business and we want to carry the types of products and services that require human interaction with an expert and or some level of installation…that is our defense mechanism against margin compression competing with Amazon-type retailers."
• Sportsman's Warehouse, which saw a second quarter comparable store sales decline of 9 percent driven by the hunting and shooting categories, realized 5.9 percent and 2 percent comp gains, respectively in apparel and footwear. Transactions from the banner's 1.4 million loyalty members accounted for 43 percent of the period's $191.5 million in revenues. The chain has moderated FY18 door expansion to 5 to 9 so that it can allocate more free cash for debt reduction.
• Sierra Trading Post has opened a store in Framingham, MA, the hometown of parent TJX Cos.
• U.S. e-commerce sales rose 16.3 percent in the second quarter with Amazon accounting for nearly half of the growth. Walmart reported a 67 percent increase in second quarter sales from all of its websites, including Moosejaw and Jet.com.
The Buzz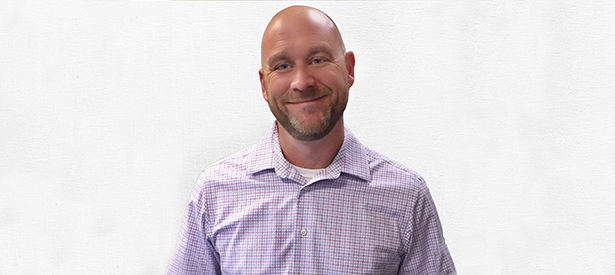 ING Source has promoted Josh Higgins to president of OS1st Base Layer Bracing where he will run day-to-day global operations. He will work closely with outgoing president Dave Higgins, who will continue as CEO and handle international business development and strategy for the Hickory, NC company.
Tubes of the Week