Tax Debt Helped Kill The Tannery
The independent downtown Boston shoe retailer, 100 percent controlled by President Hicham Ali Hassan, owed nearly $5.23 million in corporate income taxes dating back to 2011 when it filed for Chap. 7 bankruptcy on June 26. Faced with seven ongoing lawsuits, including separate actions by Dolce Gabbana, Gucci and the Internal Revenue Service, The Tannery's remaining $287,460 in inventory is slated to go on the public auction block on July 27.

Court documents filed last week outlined the retailer's financial position. There are total liabilities of more than $6.74 million against assets of $545,554. The largest trade creditors of the business are: Valentino ($175,558), Deckers Brands ($129,376), Tory Burch ($78,604) and Stuart Weitzman ($73,847).

The Tannery's annual revenues fell nearly 23 percent in 2016 to $9,249,767 from $11,935,334 in 2015. Year-to-date revenues are $464,909. Read More...
JackRabbit Parent Sniffing Out Deals
CriticalPoint Capital, the Manhattan Beach, CA private equity firm that acquired the run specialty chain from Finish Line in March, is looking for acquisitions. Sources tells Running Insight that CPC representatives have reached out to running store owners in markets where it already has stores, apparently looking to bolster its market share in locales such as New England, Kansas City and Michigan.

Contacted store owners, interested in selling their respective businesses, are being asked to sign a non-disclosure agreement with CPC and follow it up with financial information.

CPC, which owns approximately 65 doors under various nameplates that include Running Fit in Michigan and Gary Gribble's Running Sports, intends to convert almost all locations to the JackRabbit nameplate starting on the East Coast.

At least two store owners contacted by CPC tried to "flip the script" when they received an unsolicited call from the firm by saying they weren't interested in selling but would be interested in purchasing the JackRabbit stores in their markets.
Dick's Gives Back, Further Strengthens Executive Team
The largest full-line sporting goods retailer in the U.S., weeks ahead of the back-to-school season, inaugurated its first "Celebrate Youth Sports Weekend" at all stores July 14-16 and followed it by announcing a new "Best Price Guarantee" that will price match against all other qualified retailers. Dick's will donate 1 percent of in-store, online and mobile sales that occurred over the weekend to the Dick's Sporting Goods Foundation to support needy youth sports teams nationwide. Additionally, the retailer also offered 20 percent order discounts to customers accompanied by a child, 18 years and younger, wearing his or her uniform in store.

Meanwhile, two months after promoting Lauren Hobart to president and hiring former Target Corp. and retail industry veteran Keri Jones as EVP/Chief Merchant, Dick's has added another senior executive. Scott Hudler, an 11-year veteran of Dunkin' Brands who most recently served as its SVP/Chief Digital Officer, is now the SVP/Chief Marketing Officer for DKS. In his new capacity, Hudler is expected to play a pivotal role in the retailer's ongoing digital transformation and marketing efforts.

In two other moves, Rafeh Masood has left Dick's to become the Chief Digital Officer for BJ's Wholesale Club. Last month the retailer opened a new Team Sports headquarter office in San Diego. A former facility of Affinity Sports, which Dick's acquired last year, will serve as West Coast technology and innovation center while providing numerous services for U.S. youth sports associations.
Imports May Hit New Record Ahead of
B-T-S, Holiday
First half imports into the U.S. are projected up 7.1 percent year-over-year to 9.63 million Twenty-Foot Equivalent Units (TEUs), according to an estimate from Global Tracker from the National Retail Federation and Hackett Associates. May imports were up 7.3 percent from April to 1.72 million TEU and up 6.2 percent y-o-y.

"We're expecting retailers to import some of the largest volumes of merchandise ever," NRF VP for Supply Chain and Custom Policy Jonathan Gold said. "That's a good indicator of what could be ahead for consumer demand and retail sales, and it's a sign that retail is going to be strong despite what you might read in the headlines."

The NRF has pegged 2017 retail sales (excluding cars, gasoline and restaurants) to rise 3.7-4.2 percent from 2016, fueled by job and income growth and low consumer debt. Hackett Associates' principal and economist Ben Hackett points out that the import increases have occurred despite threats by the Trump Administration to impose new limits on international trade.
Follow the Bouncing Ball
Lonzo Ball, the top draft pick of the Los Angeles Lakers out of UCLA, may yet end up endorsing a major basketball shoe brand despite the $495 retail Big Baller brand that his father created for him.

Last week, the younger Ball took the courts of the NBA Summer League in Utah wearing basketball shoes from Adidas (signature Harden), Nike (Kobe AD) and Under Armour (Curry 4)

The senior Ball, dad Lavar, downplayed the significance of the kicks-donning experiment with: "This is what being independent is all about."

Still, one can't help but wonder if the price is right, The Balls will follow the money and ditch the overpriced Big Baller brand.

Stay tuned.
Sports Direct Pulls Back
The publicly traded British retailer, which now owns Bob's Stores and Eastern Mountain Sports in the U.S., reduced its stake in The Finish Line by 2.4 percent over two weeks ended July 5. More than 192,000 FINL shares were divested, grossing more $2.9 million in proceeds. Before the series of divestitures, Sports Direct owned nearly 7.7 million FINL shares equaling a 19.35 percent stake in the athletic specialty chain.
The Buzz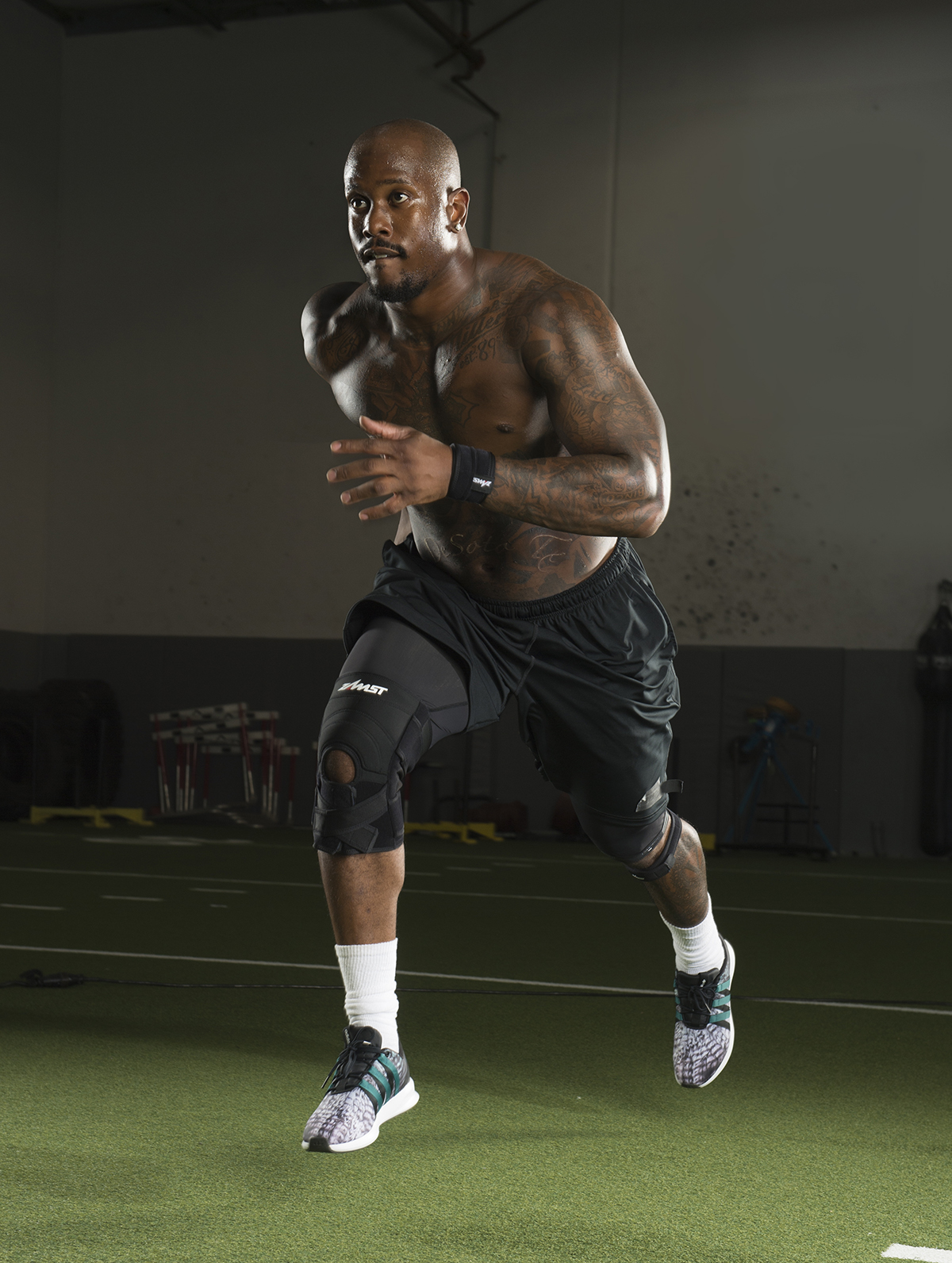 American Outdoor Brands, through its accessories business, Battenfeld Technologies, has acquired substantially all the assets of Fish Tales, a maker of premium sportsman knives and tools for fishing and hunting.

Darn Tough Vermont hires Peter Kennedy, previously with Ben & Jerry's and Green Mountain Roasters, as a senior sales and demand analyst.

2XU expands its U.S. team by a dozen as it opens a new North American headquarters in Santa Monica, CA. The compression wear company, headed by interim president Brian Anderson, was founded in 2005. It still has 11 open positions, including trade marketing manager.

Zamst, which has been providing injury prevention and protection solutions since 1992, renews its partnership with NFL linebacker Von Miller of the Denver Broncos.
Tubes of the Week