Suppliers Are the 'Debt Heavies'
Eighteen China- or Taiwan-based footwear suppliers are owed nearly $138 million in aggregate by bankrupt shoe retailer Payless ShoeSource, which filed for Chap. 11 protection, along with 28 affiliates, last week and promptly announced it would shutter nearly 400 stores as part of its re-organization. Additionally, Payless, which has secured $385 million in debtor-in-possession financing, intends to slash its debt in half and make new investments in inventory and online expansion. Read More...
Licensed: Evolving in a Fanatic-al Way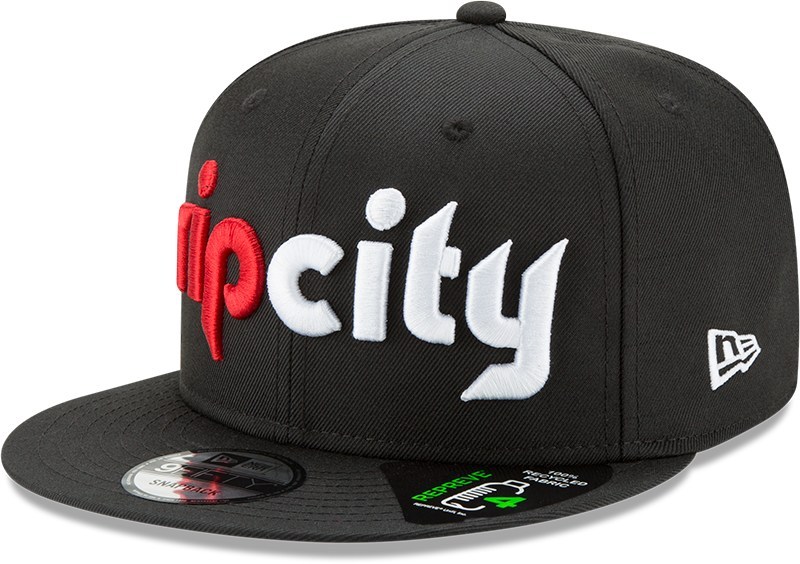 The growing dominance of Jacksonville, FL-based Fanatics, controlled by Michael Rubin, continued last week with its purchase of VF Corp.'s Licensed Sports Group business, which includes the Majestic Athletic domestic manufacturing operation in Easton, PA. The move presumably saves the jobs of staffers there who produce Major League Baseball jerseys, and will apparently continue to do so beyond 2019 when Under Armour will be the league's on-diamond brand in partnership with Fanatics.

Approximately 380 workers at JanSport's Collegiate Licensed Division in Appleton, WI, which at one time decorated licensed apparel for more than 3,000 colleges, do not face the same employment future. In a matter of months, parent VF will wind down its licensed ops there to focus on growing its Vans, The North Face and Timberland brands.

Elsewhere in licensed, Major League Baseball is touting a new partner this season in SustainU. The Morgantown, WV company, headed by CEO and former Notre Dame football player Chris Yura, is producing and marketing U.S.-produced T-shirts constructed with recycled fabrics, postconsumer polyester and postindustrial cottons.

New Era Cap, meanwhile, last week teamed with the NBA's Portland Trail Blazers and REPREVE on the league first licensed hat made with four recycled plastic bottles. The recycled fiber made from the bottle is produced by Unifi.
REI Aims for Level Outdoor Field
The national co-operative is stepping forward with a comprehensive program to advance gender equity in the outdoors. Components of the program, which includes the launch of 1,000+ events designed for women starting May 6, include a $1 million donation to support nonprofits that create opportunities for women in the outdoors and an increased focus on developing technical gear and apparel for women.

REI, where women hold more than 40 percent of the senior executive posts, is wrapping its women's message around the tag "Force of Nature."

The co-op will put women first and foremost in all digital marketing, social media content and media partnerships for the remainder of 2017. Last month, REI teamed with Outdoor magazine on the publication's first all-women's issue, and this fall, it will host a film festival focused on women in the outdoors.

Approximately half of the $1 million investment in nonprofits will go to organizations such as Camber Outdoors, GirlTrek and the YMCA's BOLD/GOLD initiative. Additionally, a new half-million-dollar fund is being earmarked for additional organizations that create opportunities for women and girls in the outdoors. At least 60 percent of the fund will be generated by a custom-designed bandana, an artist collaborative T-shirt and member-exclusive REI Flash pack.
Sneaker Re-Sellers Kick It Up a Notch
A couple of notable sneaker re-sale platforms were in the news last week. StockX, the Detroit-based company that bills itself as the first online consumer "stock market of things" for high-demand, limited-edition kicks, is launching a video series, StockX TV, for the web and television that will focus on the resale sneaker market and will tie together data and celebrities. It will be presented by Hypebeast, hosted by StockX CEO Josh Luber and feature guest appearances from sports, music and culture celebrities. The first 10-minute episode, shot in downtown Detroit, debuted on April 5. It is available for streaming on StockX.com, Hypebeast.com, SkeeTV and the Monumental Sports Network in the Washington, DC.. area.

Meanwhile, according to Glossy.com, sneaker resale app GOAT, launched 18 months ago, has raised $37.6 million in capital to date, including $25 million in February. The app, whose name comes from the "Greatest of All Time," reportedly has 1.5 million users and an average order value of $330. However, one challenge facing the Los Angeles company, which says it has a waitlist of over 60,000 resellers that want to be approved to do business on GOAT, is its 7- to 10-day business shipping process for all orders outside of Southern California. Delivery time may improve to as few as two business days when GOAT opens a DC on the East Coast.
Kicks Korner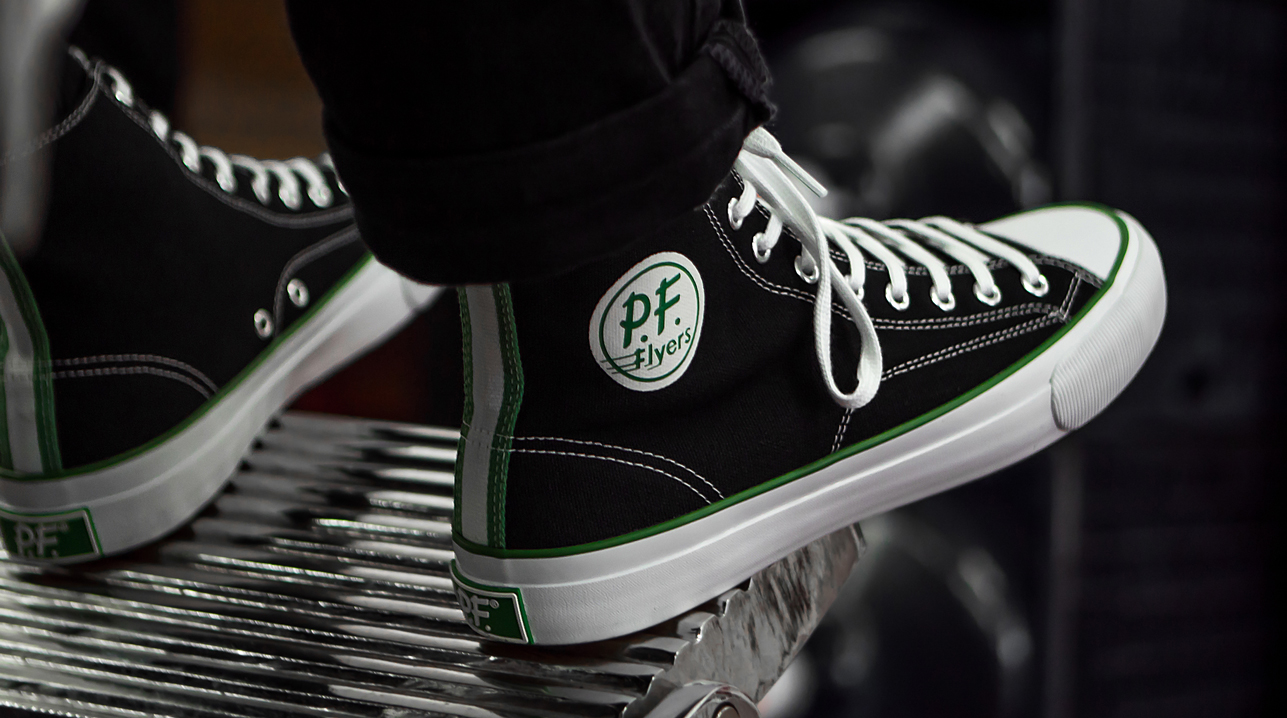 Brooks Sports, after three years, is shuttering its throwback lifestyle Heritage Collection, the Seattle-based running brand announced last week. Among the nine styles revived were the 1976 Vanguard, 1982's Chariot and 1993's Regent. The brand showcased special packs as well as collaborations with sneaker heavies including BAIT, Atmos, Barney's New York and Concepts. The final collection, Gelateria, inspired by the flavors of the Italian frozen treat, will release May 1. Zappos arrived in Nashville last week to commence its summer retail marketing program called "Friends with Benefits Road Show." The initiative, which will move to Madison, WI, Portland, OR and other cities, features a Zappos retail experience for locales to see, try on and buy apparel onsite while asking Zappos employees for advice. Fun elements include a live band, sponsored pet adoptions and free local food and beer. PF Flyers is introducing the All American, based on a 1960s best seller, in five color ways, with a premium New Balance footbed and vintage detailing. The $65/70 retail styles will be in select retailers and on pfflyers.com. New Balance owns the brand.
Tubes of the Week
The Buzz
Academy Sports + Outdoors hires Sam Johnson, the former Chief Retail Officer for hhgregg and a former 20+ year executive for Sears, as EVP of Retail Operations where he'll oversee the day-to-day business of the 225-door chain.

Athletic apparel brands were named the preferred label of 41 percent of surveyed teens in Piper Jaffray's Spring study on the set, up 15 percent year-over-year. Nike was the top apparel and footwear brand among the 5,500 surveyed. Adidas, the "top new brand by males," moved up to the fifth most popular brand from 10th last year. Lululemon was fourth and Patagonia was the fifth most most-desired brand among teens.

Under Armour, which rolled out is first shopping app (UA Shop) last June, is laying off two dozen staffers from Connected Fitness unit. Most are from the segment's Endomondo app based in Copenhagen, Denmark.

Samonsite International, which acquired premium luggage retailer Tumi for $1.8 billion in March 2016, has acquired web-only travel bag retailer eBags for $105 million in cash. Launched in 1999, eBags generated a 24 percent increase in FY16 revenues to $158.5 million. The acquisition is expected to help Samsonite expand its e-commerce presence.

Retail jobs lost in February-March timeframe surpassed 60,000. The segment now accounts for 10.9 percent of the U.S. workforce versus 11.6 percent in 2000.

Hyperlocal, bringing the speed and convenience of online delivery to small businesses and their customers will be one of the biggest trends in payment technology this year, according to Retail Touchpoints.

Avery Dennison has struck a global Radio Frequency Identification partnership with Target Corp. to deploy the technology in more than 1,600 stores to maximize inventory availability and prevent stock outs in key segments such as apparel and home products.

Dick's is closing in on 700 U.S. stores with six openings this month, including at a former Sports Authority in Colorado Mills, Colorado on April 19, to bring its door count to 692.

Speedo USA, a division of PVH Corp., will be the exclusive provider of aquatic uniforms and teaching aids to all 150+ Streamline Brands schools. The Denver-based swim school franchisor operates SafeSplash, Swimtastic and SwimLabs and hopes to have 400 locations open by 2020.