NAFTA, China Trade Talks Heat Up

By BOB MCGEE– August 20, 2018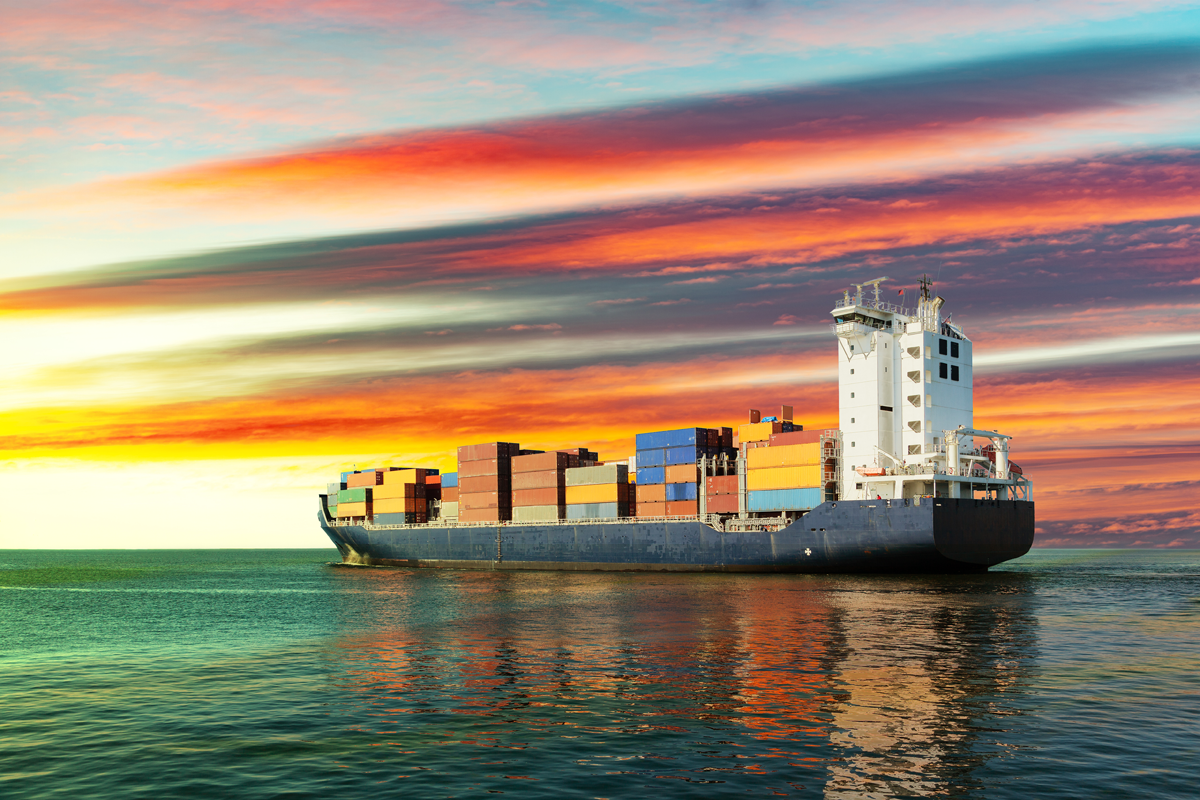 New optimism emerged late last week on news that China and the U.S. will engage in midlevel trade talks this week ahead of two scheduled November meetings on the issue between Pres. Trump and Chinese leader Xi Jinping. Meanwhile, the U.S. and Mexico are reportedly close on a deal that would revise the 24-year old North American Free Trade Agreement (NAFTA), paving the way for Canada to join the discussions in the coming weeks and a new deal by Dec. 1.

With the U.S. Trade Representative's office set to conduct public hearings this week on plans for $200 billion in additional tariffs on Chinese imports, including some sporting goods products, Wall Street reacted favorably Friday to the thawing relationship between the two countries by sending the Dow up more than 110 points.

According to the Wall Street Journal, Xi does not want a prolonged, broader trade conflict with Washington out of his fear that such a tussle would derail the Chinese government's strategy to transform the country's economy. But the USTR reportedly wants to delay serious trade talks on the premise that additional tariffs would provide the U.S. with more negotiating power in the months ahead. The U.S. Treasury Dept. has crafted a new list of demands for China. It includes additional purchases of U.S. goods and services and a strengthening of the Chinese currency, the yuan, which has dipped nearly 10 percent against the U.S. dollar over the last four months, making U.S. products more expensive in China.

Trump and Xi are slated to first meet at the Asia-Pacific Economic Cooperation forum in mid-November, followed by a second head-to-head session at the G20 Summit in Buenos Aires, Argentina on Nov. 30.  
Specialty Retail Holds Key Advantage

By bob mcgee – August 20, 2018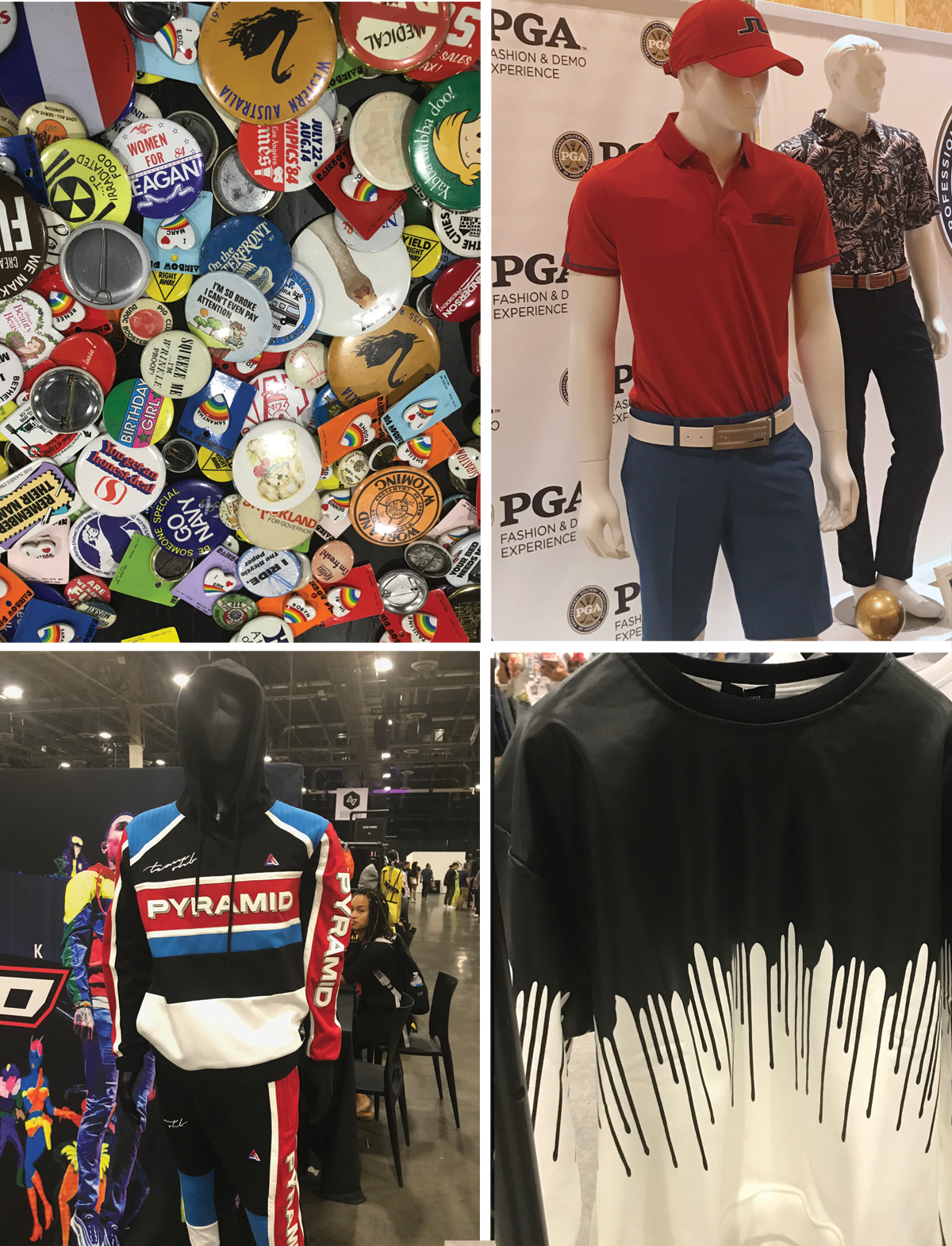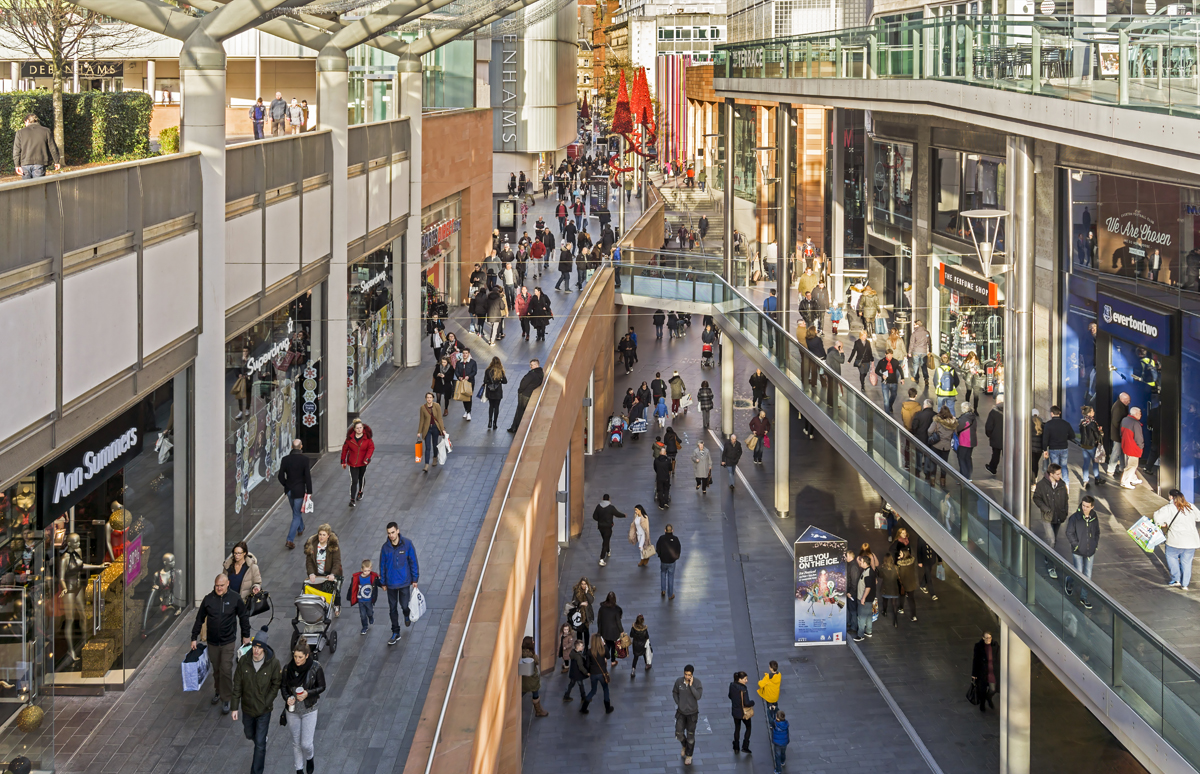 With the Back-to-School selling season entering its crucial, final weeks, a new 17-page report from ExpertVoice on "Why Retail Strategies Are Failing" finds that only 32 percent of surveyed consumers find today's crop of retail associates helpful when they are making a product purchase. But nearly 95 percent of respondents said small or local retailers have sales associates who are helpful or knowledgeable. REI and Cabela's scored 89 percent and 88 percent, respectively.

"From initial awareness, to the active consideration process, leading through to conversion, consumers need the right balance of assistance and advice—yes, even in the age of online shopping," suggests the report.

The survey points out that two-thirds of shopping today, excluding groceries, is done in a brick-and-mortar location with 79 percent of respondents purchasing items in those locations every 4-6 trips "because of a helpful sales associate."

With 68 percent of respondents intending to do the same amount of brick-and-mortar shopping in 2019 and 13 percent vowing to do more next year, the survey finds that 79 percent of consumers head to the store instead of a mobile device "to experience and see products." Another 49 percent cite "instant gratification of purchasing in real time" as their primary reason for shopping traditional retail and 44 percent do so to avoid the shipping fees that may be tied to an online purchase. Meanwhile, only 20 percent said they rely on retail associates for product advice or recommendations. Perhaps that's because 56 percent said they are unable to find a helpful retail sales rep when browsing in-store.

Nonetheless, 61 percent of respondents told ExpertVoice that it is important for retail associates to provide them with product recommendations. The most important attributes for a retail associate, according to those surveyed were: customer service (86%), product knowledge (80%), store knowledge (75%), category/activity knowledge (46%), personalized product recommendations (33%) and experience using the products themselves (33%).

"For many considered purchases, tangibly understanding what makes a certain product a better fit for their needs trumps the convenience of ordering it online," states the report.

FOOTWEAR Insight
Specialty Shoe Retailers Shine at Gold Medal Awards Ceremony

By Jennifer Ernst Beaudry – August 20, 2018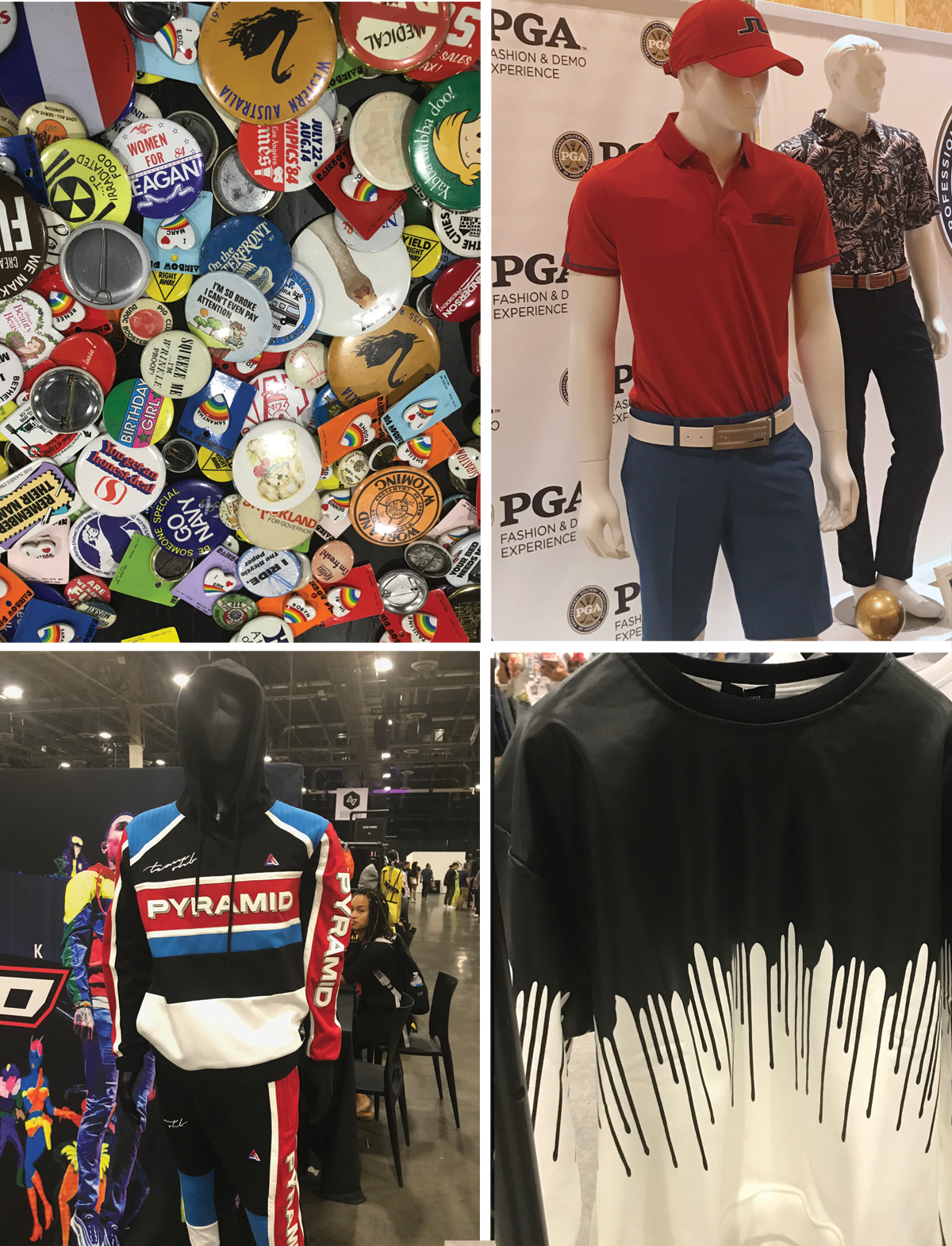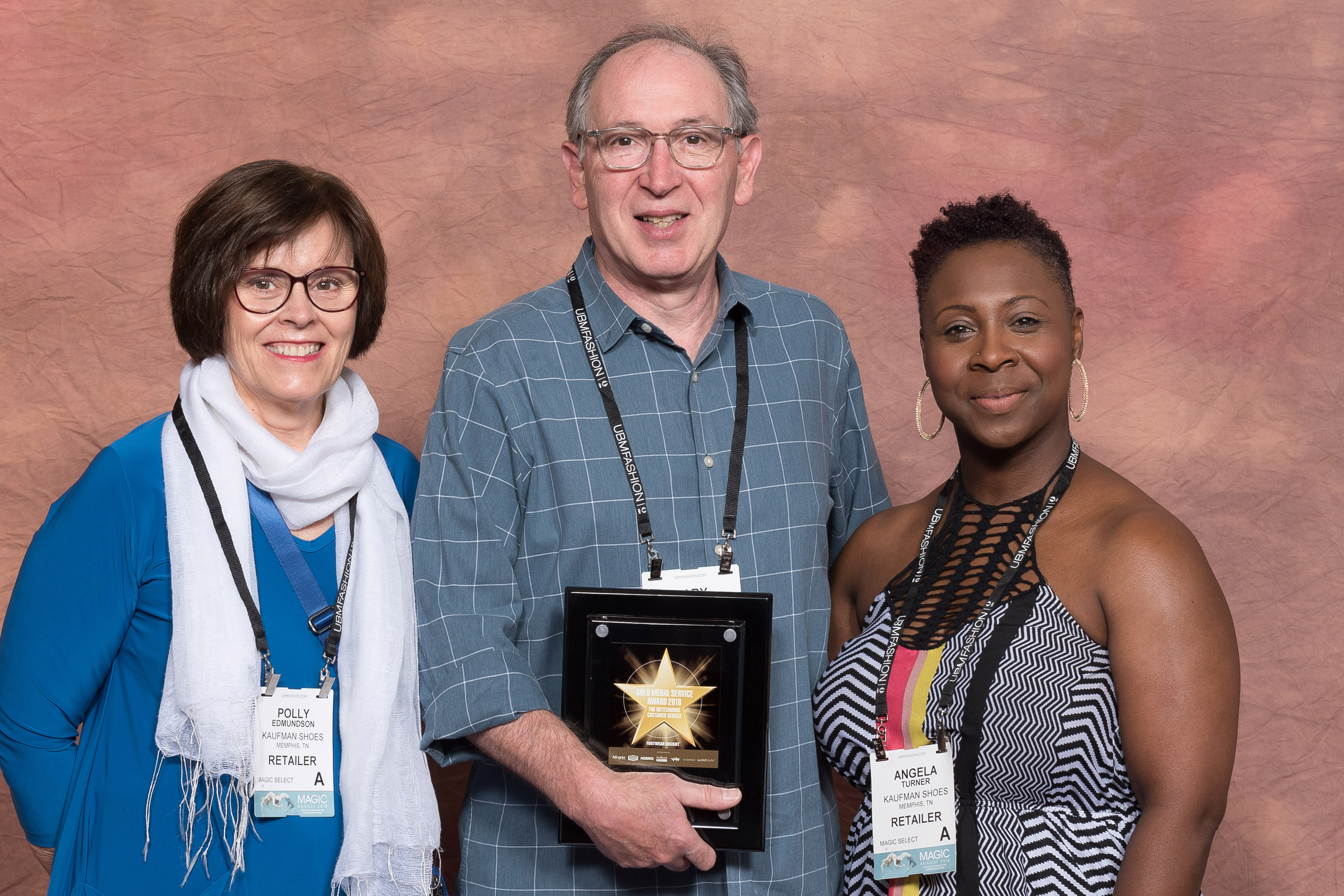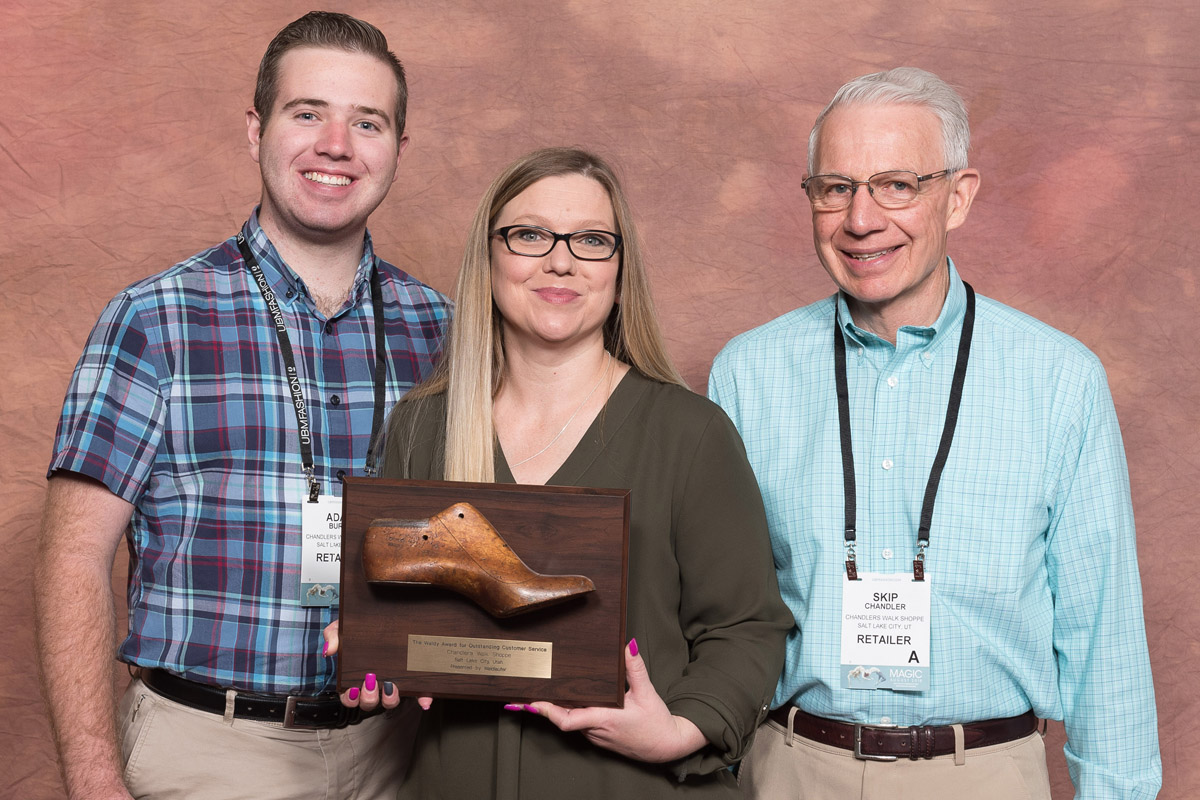 The nation's best sit and fit independents were recognized last week at Footwear Insight's fourth annual Gold Medal Service awards breakfast, held during the FN Platform show in Las Vegas. This year's award winners — the largest class yet — comprised 77 shops from around the country.
Nominated by vendors and industry insiders, selected stores are mystery shopped and graded on more than 20 customer service elements throughout the store visit, including greeting, the fit process and ease of checkout. Those shops scoring more than 70 points (out of a possible 100) are awarded the Gold Medal Service Award. For 2018, four stores — Chandler's Walk Shoppe, in Salt Lake City, UT, Tops For Shoes in Asheville, NC, Modern Shoe in Provo, UT, and Walking Comfort, Centerville, UT — all received scores of 100 (or better, thanks to a bonus question) and were named winners of the Waldy Award presented by Waldläufer. Retailer Lamey Wellehan of Auburn, ME, an Auburn staple since its founding in 1914, was awarded the Hoka One-One award for Community Service.
View the complete list of the 2018 Gold Medal Service Awards Winners online at: www.footwearinsight.com/goldmedal
For expanded coverage of the Gold Medal Service Awards, see the next issue of Footwear Insight

The executive director of the Central American and Dominican Council of Apparel and Textiles (CECATEC) talks CAFTA and how the apparel and textile industries are faring across the region.
‍Viva Las Vegas

By Bob Mcgee– AUGUST 20, 2018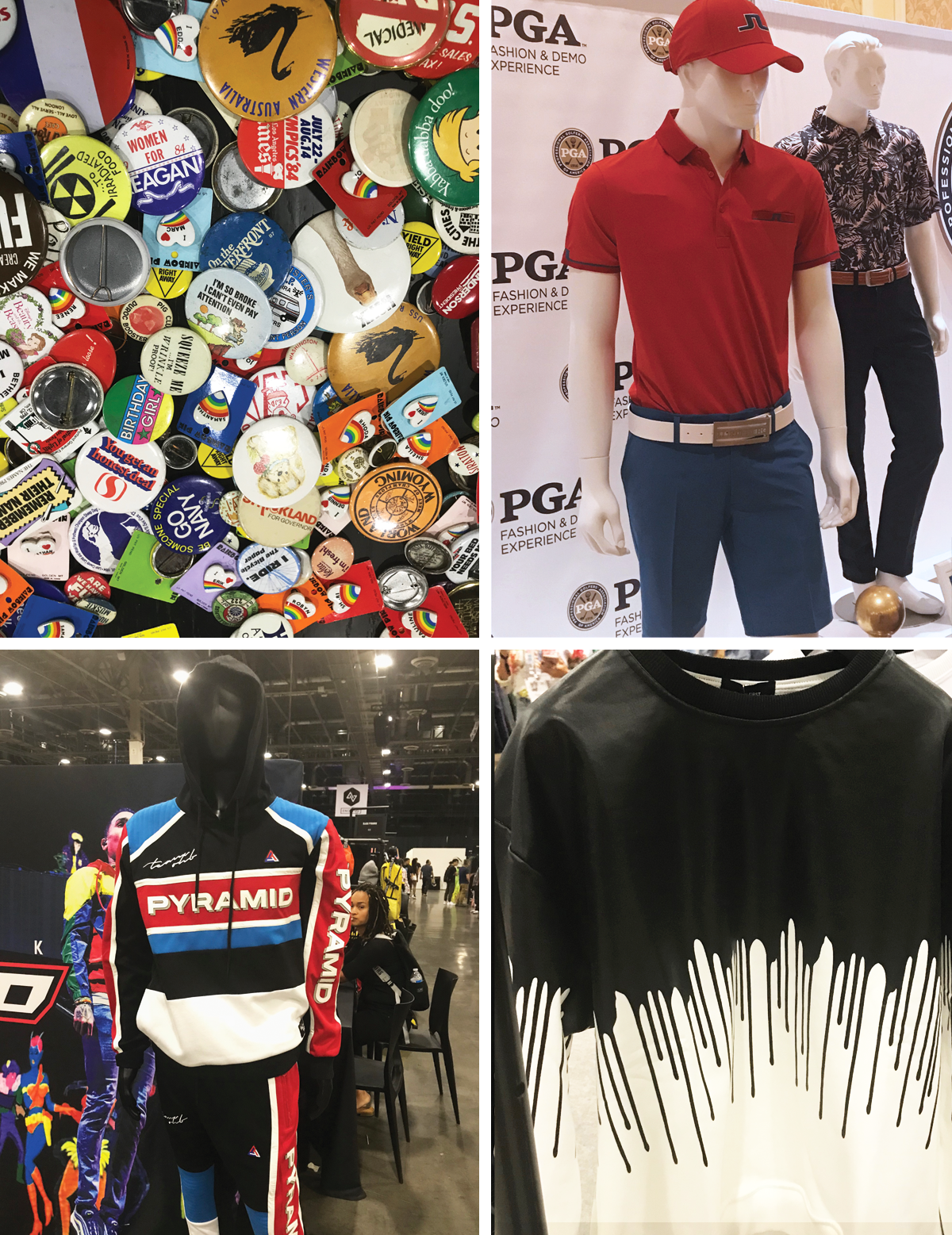 Exhibitors at the Agenda and Liberty Fairs, focused on contemporary streetwear, sportswear and footwear, worked hard to push all the right buttons for their steady stream of visitors last week. The adjacent shows are relocating to the downtown Las Vegas Arts District in February 2019, promising numerous upgrades for attendees and exhibitors. FamilyFirst (lower right) is a new fashion-forward line based in Oakland, sourced in Milan and backed by a number of former and present NFL players, including Josh Johnson and Marshawn Lynch. Meanwhile, the 2018 PGA Fashion & Demo Experience (top right) featured nearly 200 participating brands and companies at The Venetian, including Callaway Apparel, Skechers and up-and-coming, bone conduction headphone brand AfterShokz.

The Buzz
By bob mcgee – AUGUST 20, 2018
Ben Hogan Golf Equipment Co. last week, on what would have been founder Hogan's 106th birthday, reported that its direct-to-consumer business model for custom, hand-crafted irons and wedges has exceeded internal sales projections. The Fort Worth, TX firm is now planning to introduce several new product lines in late 2018 and early 2019, including the Forth Worth Black, PTX and Edge forged iron sets.

Fila Tennis, in time for the U.S. Open, is introducing two traditionally-inspired collections. Both the women's Heritage and men's Legends feature a combination of classic FILA themes and colors. One star is Heritage Sparkle Dress inspired by a similar 2003 Fila NYC showstopper that features a shimmery, breathable fabric that shines as it moves. On the men's side, the Legends Collection will be worn by tennis stars Marin Cilic, John Isner and Sam Querrey among others. All Fila tennis athletes, men and women, will wear the brand's Axilus Energized Limited Edition Pro 1 shoes, designed to match the respective collections.

The tennis industry will meet for the 11th annual Tennis Industry Association (TIA) Tennis Forum on Aug. 27 at the Grand Hyatt New York. The 90-minute event will feature research of the state of the industry and recognition of the 2018 Tennis Industry Hall of Fame inductees—the late Vic Braden and Jim Fromuth, founder of distributor Fromuth Tennis.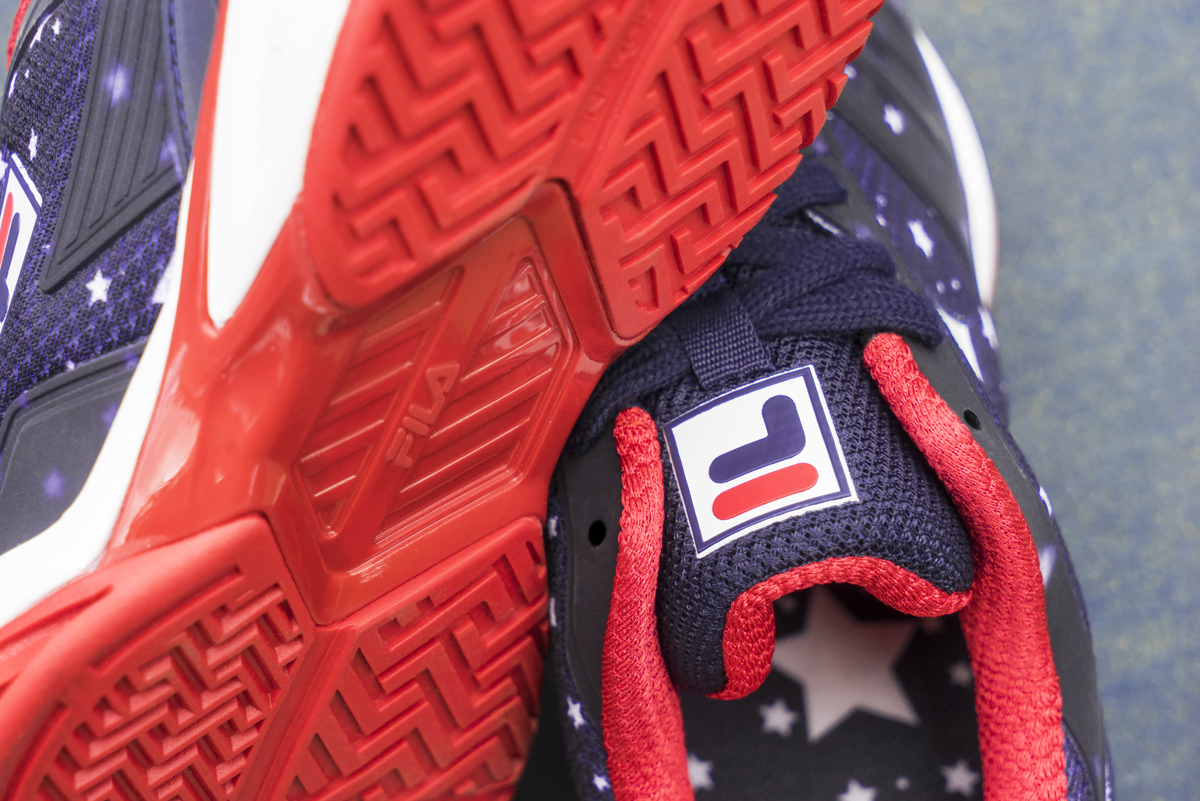 Tubes of the Week