VF Corp. to Split Into Two Companies

By Cara Griffin– August 13, 2018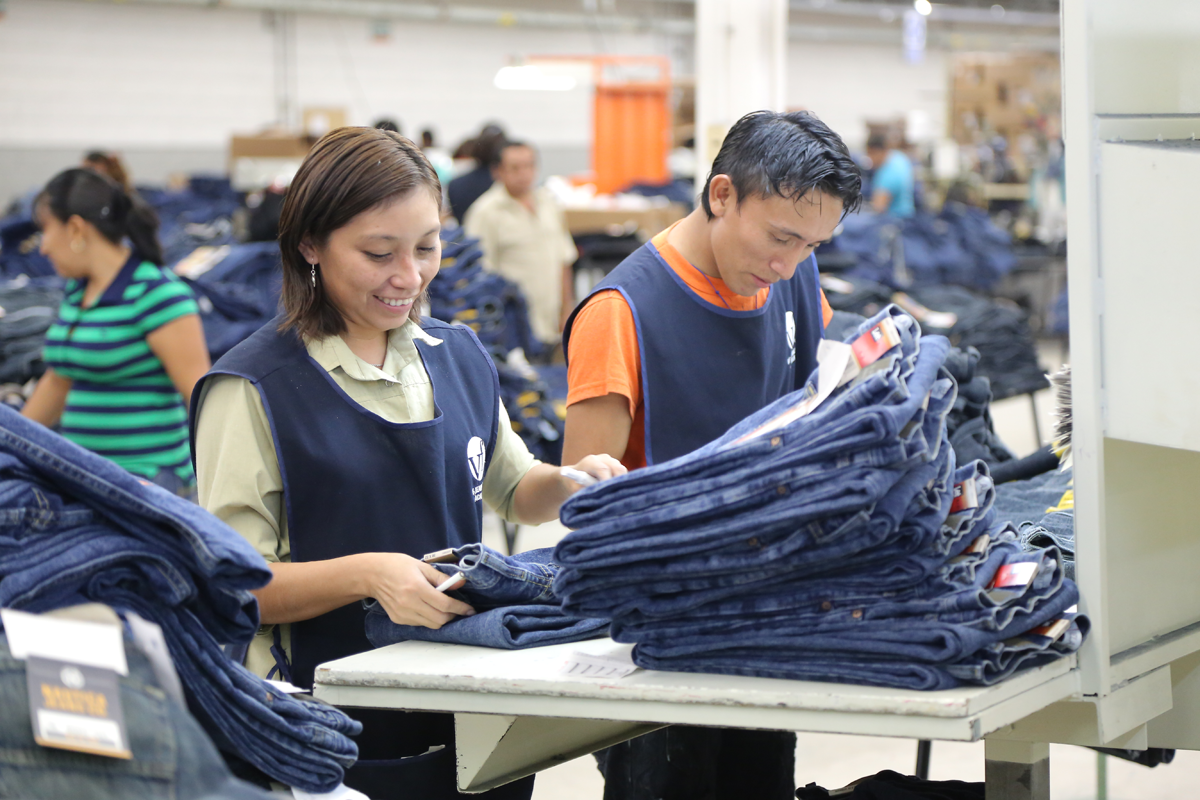 Breaking News: The Board of Directors of VF Corp. announced today that it intends to separate the company into two independent, publicly traded companies: VF Corporation, an apparel and footwear company that will be based in Denver, and a yet-to-be named company (NewCo), which will hold VF's Jeans and VF Outlet businesses. The company expects to create these companies through a tax-free spin-off of NewCo to VF's shareholders in the first half of 2019.
As a result of the move, VF Corp.'s outdoor brands, which include The North Face, JanSport, Eagle Creek, Altra and Smartwool, will move to a new VF Corp. HQ in Denver. The denim unit (NewCo) will remain in Greensboro, NC.
The Denver Post reports that about 85 VF executives will move to the new Denver headquarters starting next spring. Over the following two years, The North Face, JanSport, Eagle Creek, Altra and Smartwool teams are expected to follow and relocate their management teams to Denver as well.  
"Locating these brands, along with select VF leaders, at the base of the Rocky Mountains will enable us to accelerate innovation, unlock collaboration across brands and functions, attract and retain talent and connect with consumers," said Steve Rendle, Chairman, President and Chief Executive Officer, who will continue to lead VF.  
The Denver HQ will also feature VF's Global Innovation Center for technical fabrics and Digital Lab. The new Colorado location will be staffed by brand leaders and associates, innovation staff, certain members of VF's global leadership team and other corporate functions.
"In alignment with our strategic plan, the decision to separate these businesses will allow VF to sharpen its focus as a consumer-centric and retail-minded organization anchored in activity-based lifestyle brands," said Rendle. "Our Jeans platform is a successful, sustainable business with iconic global brands and a clear path to value creation as a standalone entity. This exciting step forward will mean that both VF and NewCo have the resources, management focus and financial flexibility to thrive in a dynamic consumer marketplace, creating an even brighter future for both organizations and all of their stakeholders."
VF Corp.'s denim business consists of the Lee, Riders by Lee, Rock & Republic and Wrangler brands. The unit generated a 3 percent revenue increase in Q1 with its Wrangler business up 4 percent and Lee brand up 1 percent for the period ended June 30. Wrangler's U.S. sales were up 6 percent as VFC said channel expansion and the brand's women's business were gaining traction. There was 8 percent quarterly topline growth in Wrangler's core men's business and continued momentum in the outdoor, modern and Western categories. Lee, forecast to have flat FY19 revenues, had softness in its women's business with its topline up 1 percent fueled by international. Projected Jeans revenue growth is 1 percent in FY19.
Adidas Banks on Old, New Concepts; Continues Managing Classics

By bob mcgee – August 13, 2018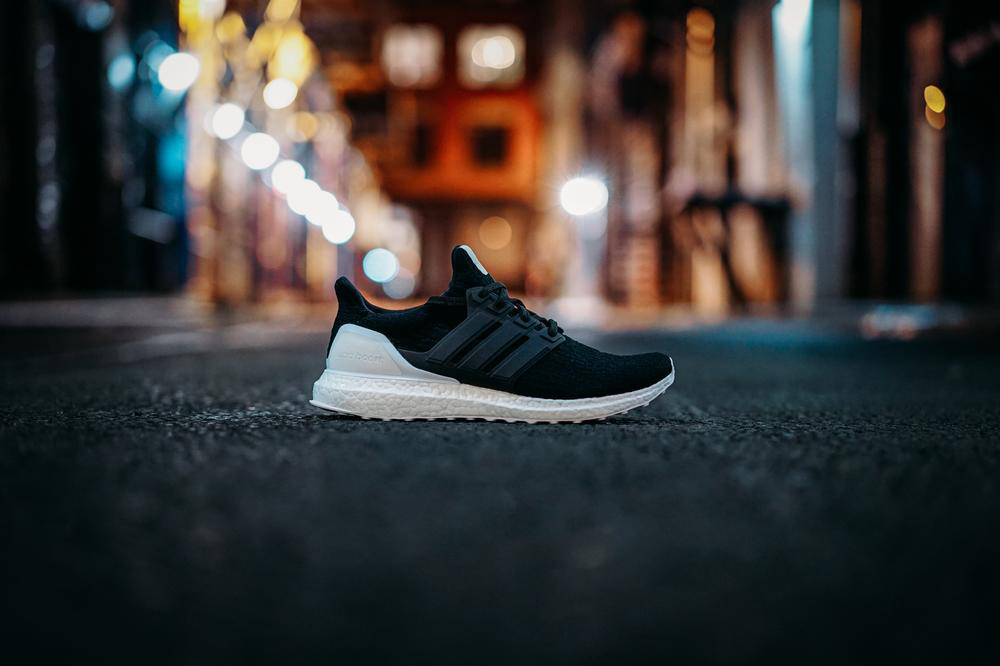 After another quarter of double-digit, constant currency growth in North America, Adidas is zeroing in on old and new franchises to keep the expansion going in footwear as it sustains a "disciplined life cycle management" approach for its Stan Smith and Superstar lifestyle franchises and keeps a keen eye on meeting its financial objectives for FY18 and beyond.  
"For 2018, we have and plan to have the right balance between margin growth and margin improvement. And that is really the essence of what we're doing with our company," adidas AG CEO Kasper Rorsted told analysts last week. "…So, we are heavily investing in our brand and will continue to do so to make sure that we push the brand for the long-term."  
"We have and will continue to strive for high-quality growth," Rorsted added, "which I hope you've seen we've done…"  
In North America, Q2 revenues rose 16 percent in constant currency to the equivalent of $1.23 billion with the Adidas brand up 17 percent to $1.12 billion and Reebok, impacted by store closures, off 2 percent to $110.7 million. Gross margin rose 30 basis points to 57.5 percent; operating margin was 100 basis points higher to 34.2 percent. Ecommerce sales grew 26 percent; sports performance revenues expanded 16 percent on double-digit growth in training, running and soccer; and sport-inspired sales were 7 percent higher. Worldwide footwear sales rose 2 percent to $3.54 billion for the period ended June 30; apparel was 8 percent higher to $2.16 billion.  
On the product front, Adidas is preparing for the next leg of growth for UltraBOOST, with the introduction of special-edition collaborative editions for the remainder of FY18. UltraBOOST's topline grew nearly 50 percent in Q2 and in early 2019 Adidas hopes to reach 1 billion euro in revenues for UltraBOOST. Also, on tap: POD, using two different types of foam, in H2 and more Solar offerings in the running segment.  
In confirming its FY18 outlook that calls for a 9-13 percent increase in operating profit, an operating margin of 10.3-10.5 percent, and a total sales increase of approximately 10 percent, Rorsted said the current U.S.-China trade battle would have "very little" impact since the company largely uses Vietnam and Indonesia to source products for U.S. consumers.  
"We (adidas) are actually more concerned whether it (the U.S.-China trade issue) will have an impact on the overall U.S. economy, and the U.S. consumer will have less money to spend," Rorsted added.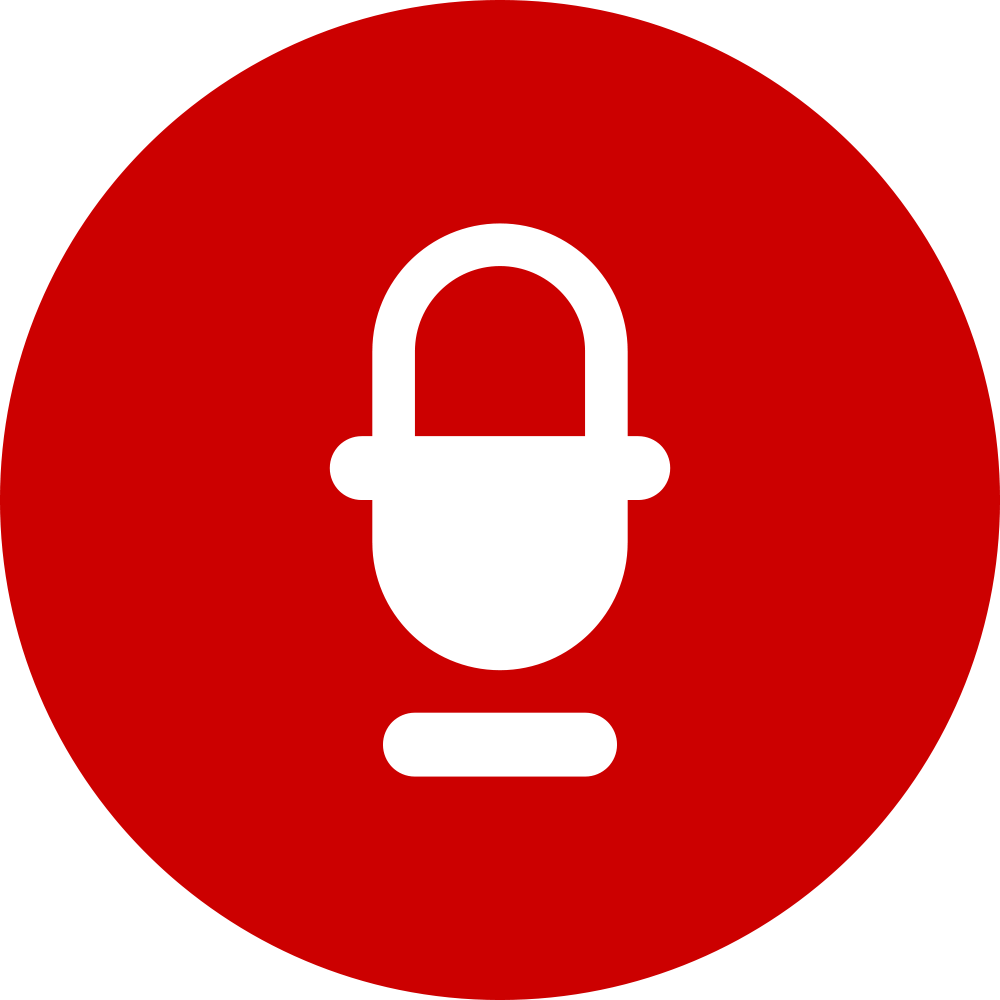 Listen to the latest Podcast
João Maia

The general manager of the Portuguese Footwear Federation (APICCCAS) trade group dishes on the country's diversified shoe industry that employs more than 47,000 and exported more than 83.7 billion pairs in 2017.
Retail Round-Up
‍Camping World's Gander Strategy is Work in Progress

By Bob Mcgee– AUGUST 13, 2018

The cross-pollination of Camping World and Gander Outdoors has begun. CWH CEO Marcus Lemonis, responding last week to an analyst question about the public company "finding its sea legs" with the Gander strategy, said, "We have our legs and they are firmly planted. Our stores (60) are open. We believe our assortment is right and our customers are showing up on a Saturday when we're doing 12,000-15,000 transactions."
Camping World spent $35 million in the first six months of 2018 to ramp up its outdoor and active sports businesses, which also includes Erewhon and Overton's. At June 30, according to the company's last 10-Q, there were 209,000 active Gander and 240,000 active Overton's customers. Lemonis is adamant that it will take 12-18 months to get the chain to a level "where we feel good about the returns."
Part of the approach involves tying its brands together with signage and merchandise assortments. In July, CWH revealed 14 co-branded Gander Outdoors/Camping World locations, including four in Michigan and two in Wisconsin. Additionally, three Camping World RV centers have been integrated with an assortment of goods typically found only in a Gander location, and full Camping World parts and accessories departments are being added to all Gander doors. Lemonis stressed that if any Gander location fails to produce sales results, "we will not let that linger."
Without providing a full-fledged FY19 forecast, Camping World thinks its new banners and locations, when fully ramped up and mature, will generate approximately $1.4 billion in revenue and $100 million of EBITDA. Lemonis said the process to reach those financial objectives would likely take 12-18 months.
Elsewhere:
• Canadian Tire-owned FGL, which consists of several sports banners including Sport Chek, suffered a 1.9 percent revenue decline in Q2 to C$441.2 million on flat comparable store sales. Revenues were negatively impacted by unseasonable April weather, soft sales in licensed due to performance of Canadian teams in the NHL playoffs and a planned de-emphasis of a lower-margin electronics category. Separately, Canadian Tire did not provide any detailed financial data on Helly Hansen, which it acquired for C$985 million on July 3.  

Slimmer Crocs Looks for Bigger Bite

By BOB MCGEE– AUGUST 13, 2018
Crocs' ongoing transformation to a business model with a smaller SKU base, fewer retailer stores, lower expenses, no owned factories; and more sandal offerings, innovation and digital business with a higher gross margin continues under President and CEO Andrew Rees. The Niwot, CO company reported profits higher than Street projections on a 4.7 percent increase in Q2 revenues to $328 million despite a significant reduction in its retail door count to 398. The brand's most profitable retail format, outlets, now represent more than half the stores, up from 40 percent at the end of FY16, and less-profitable retail stores now represent approximately 33 percent of doors, down from 40 percent. Ecommerce sales rose nearly 24 percent with particular strength in Asia. Overall DTC comps increased 11.8 percent in Q2 with improvement in every geographic region.
In the Americas' region, which includes the U.S., Q2 revenue inched 1.2 percent higher to $137.8 million on strong retail results but a 5.9 percent drop in wholesale revenues that was partly related to North American sandal re-orders that were hampered by a late start to spring and a shift of some orders to Q3. Ecommerce revenues grew 17 percent. The company says it's working with "some significant mall-based retailers" on test programs that may lead to increased distribution in that channel in H2 and be in addition to new big-box placement in 2019.
During the period ended June 30, Crocs sold 17.8 million pairs at an average price of $18.05, up 2.2 percent year-over-year. Also, of significance in Q2: Crocs shuttered its Mexico manufacturing facility in May and began the shutdown process for its factory in Italy in June.
"Over the past two years, we have faced our unproductive product, cleaned up inventory in the channels and took a highly disciplined approach to promotions," Rees told analysts.
From a product perspective, Crocs is aiming to give its core clog business, where revenues grew 11 percent in Q2, more relevancy via new colors, graphics, licensed images and embellishments. Also, the company is continuing to invest in its LiteRide collection and in sandals, which represented 20 percent of FY17 sales and posted an 18 percent increase in Q2.  

Inside Sports
‍Golf and Tennis on the Upswing

By bob mcgee – AUGUST 13, 2018
New NPD Group research reflects retail sales increases for both golf and tennis for the 12 months ended June 30, a fact that bodes well for both participatory segments given the continuous retirements of Baby Boomers. Still, warns Matt Powell, VP and senior industry advisor for the NPD Group's Sports unit, both the golf and tennis industries must work to attract Millennials and Gen Z consumers to ensure further growth of golf and tennis equipment.  
Golf sales rose 8 percent to $2.5 billion across the combined athletic specialty/sporting goods, national chain, mass and ecommerce channels for the 12 months ended June 30 versus a prior year decline of 6 percent. Women's sales rose 7 percent and sales in the juniors category rose 31 percent. Meanwhile, tennis/racquet sports sales rose 7 percent to $294.8 million over the same period after dipping 3 percent the prior 12 months.  
On the first day of U.S. Open play later this month, the Tennis Industry Association will conduct its 11th Tennis Forum at the Grand Hyatt New York from 8-9:30 am. Attendance is free, but space is limited. Interested parties are advised to register at Tennisindustry.org/forum. Attendees will receive a summary report on key industry research.
OUTDOOR INSIGHT
Black Diamond Accelerates Intro Schedule

By bob mcgee – AUGUST 13, 2018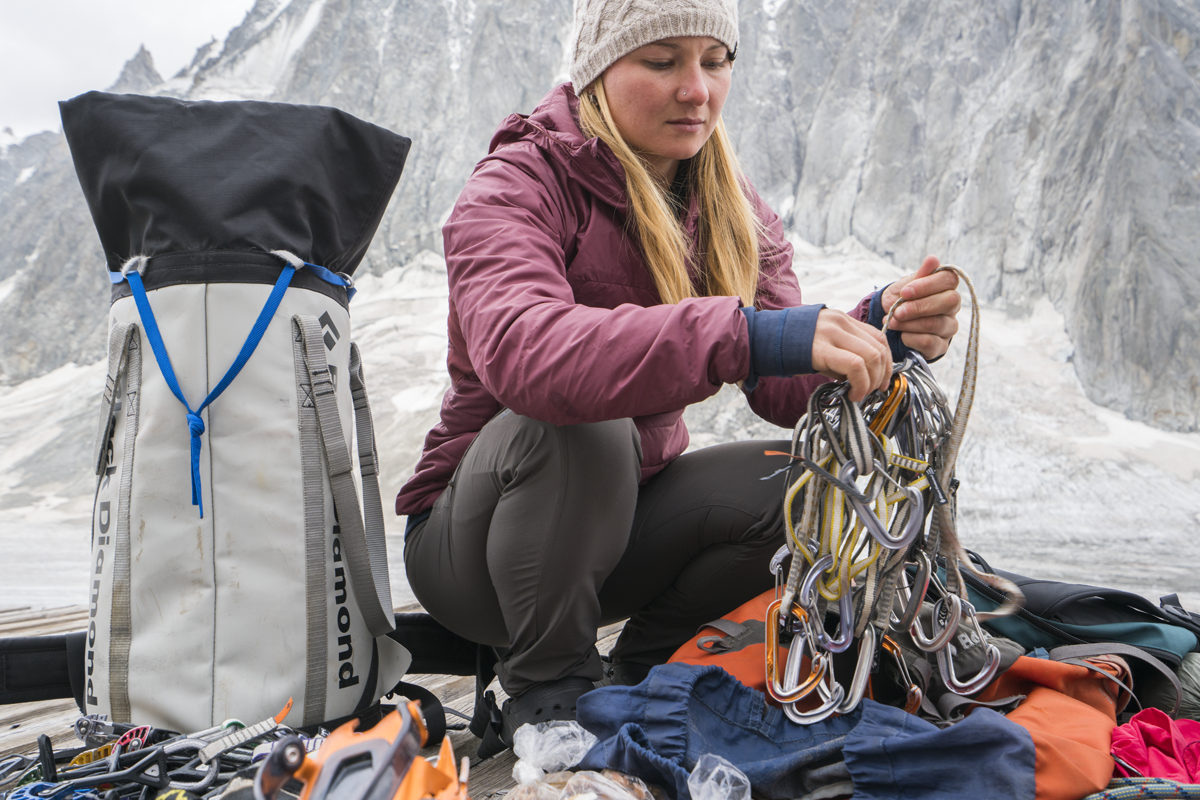 The Clarus-owned outdoor brand Black Diamond, coming out of Q2 where its revenues rose nearly 20 percent in the U.S. to more than $20.3 million, is launching 50 new products across three major categories this fall and has plans to rollout 177 new and refreshed products across climb, mountain, apparel and footwear in Spring 2019.
Earlier this year, Black Diamond, which is forecast to generate "high single to low double-digit" sales growth in FY18, expanded into the rock-climbing footwear category with a global launch. Apparel, the brand's fastest-growing category, represents approximately 10 percent of revenues. In Q2 ended June 30, apparel sales rose 89 percent driven by ongoing strong demand for the brand's rainwear, climb bottoms, sportswear and logo programs. Elsewhere, BD's Mountain segment revenues climbed 15 percent on growth in trekking pikes and "building momentum" for the brand's glove and pack lines, said John Walbrecht, Clarus Corp. president.  
What's New
‍New Era Collaborates with Nautica; Reebok Bra, Gold's Gym and Salomon Boot

By bob mcgee – AUGUST 13, 2018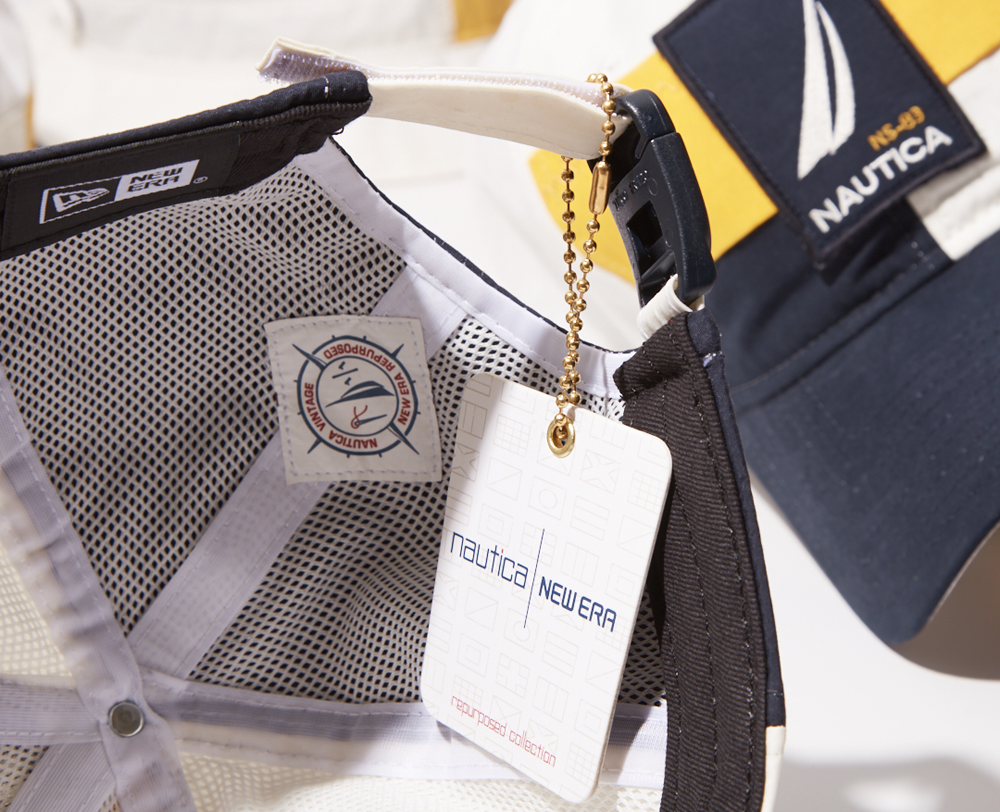 New Era Cap is teaming up with sportswear brand, Nautica, on a new collection of one-of-a-kind hats created from deconstructed vintage Nautica jackets. As part of the collaboration, more extensive collections feature bold graphics inspired by the sportwear's Hydro Race, Scuba and Color Block jackets. The caps, ranging from $40-75 retail hit NewEraCap.com, Nautica.com and Jimmy Jazz on Aug. 24.

Elsewhere, Reebok spent three years developing its new PureMove Bra featuring the brand's proprietary Motion Sense Technology. MTS adapts and responds accordingly to the body's shape, velocity of breast tissue, and both type and force of movement, the company says. Available in an extended range of 10 sizes for a more tailored fit, $60 retail bra is available at Reebok.com on Aug. 17 followed by global distribution to key retailers on Aug. 30. Aussie brand 2XU is named the Official Teamwear Partner for Gold's Gym with a line of performance polos, T's, shorts, track pants, track jackets and compression tights at 700+ Gold's Gyms worldwide.

EXECS ON THE MOVE
‍Columbia Brand Hires Chief of Staff

By bob mcgee – AUGUST 13, 2018

Chris Adamek, a consultant to Columba Sportswear since January who has industry experience working with retail and consumer goods companies, including Starbucks, TaylorMade Golf, Nike and DreamWorks Animation, is the new VP/Chief of Staff for the Columbia Brand at Columbia Sportswear. In his new role, he will execute strategic initiatives for the brand and report to Joe Boyle, EVP & Columbia Brand president. [foto]

Elsewhere,

Under Armour adds Mohamed A. El-Erian, the former CEO and co-chief investment officer for PIMCO and current chief economic advisor at PIMCO parent Allianz, to its board. He is also Bloomberg columnist and contributing editor at the Financial Times. [foto]
Crocs hires Anne Mehlman, a former employee who has been working for Zappos.com, as EVP/CFO to succeed Carrie Teffner, who is moving into a new role on Aug. 24.
Clarus Corp. hires Mayon Sargeant as VP of sales.
Nordstrom taps Edmond Mesrobian, most recently with multinational grocer Tesco, as Chief Technology Officer to help bolster the retailer's strategy of leveraging digital and technology capabilities.
Darn Tough Vermont hires Brooke Kaplan, a former New Balance and Life is Good executive, as director of marketing. She will lead the U.S. maker of premium performance outdoor and lifestyle socks as it ramps up production through 46 new knitting machines. [foto]
Eagle Creek taps Adam Outdoor Sales as its sales representative for Great Lakes East territory (MI, IN, OH, KY).

The Buzz
By bob mcgee – AUGUST 13, 2018
Hydro Flask donates nearly $80,000 to The Conservation Alliance. The dollar figure represented 100 percent of sale proceeds from the company's annual garage sale event at its Bend, OR headquarters last month.

Mizuno Americas' revenues fell 24 percent in yen to the equivalent of $46.1 million in the first quarter ended June 30. Parent Mizuno Corp. saw quarterly profit slip 17 percent to $7.2 million as total revenues fell 7 percent to $386.9 million. Global footwear revenues dipped 5 percent to $111.2 million; global apparel sales were down 7.6 percent to $120.2 million.

Wolverine Worldwide generated underlying growth of 3.9 percent in Q2 as total revenues hit $567 million for the period ended June 30. Strong performances from Merrell, with "high teens" sales growth, and Sperry drove results. A higher mix of full-priced sales fueled improved gross margin at Merrell, forecast to generate high single to low double-digit revenue growth in FY18. An accelerated cadence of product introductions combined with a higher marketing spend is forecast to drive H2 growth for the brand.

Tubes of the Week