Trade Talk


Tariffs, Supply Chains Remain a Central Focus


By Bob McGee – July 30, 2018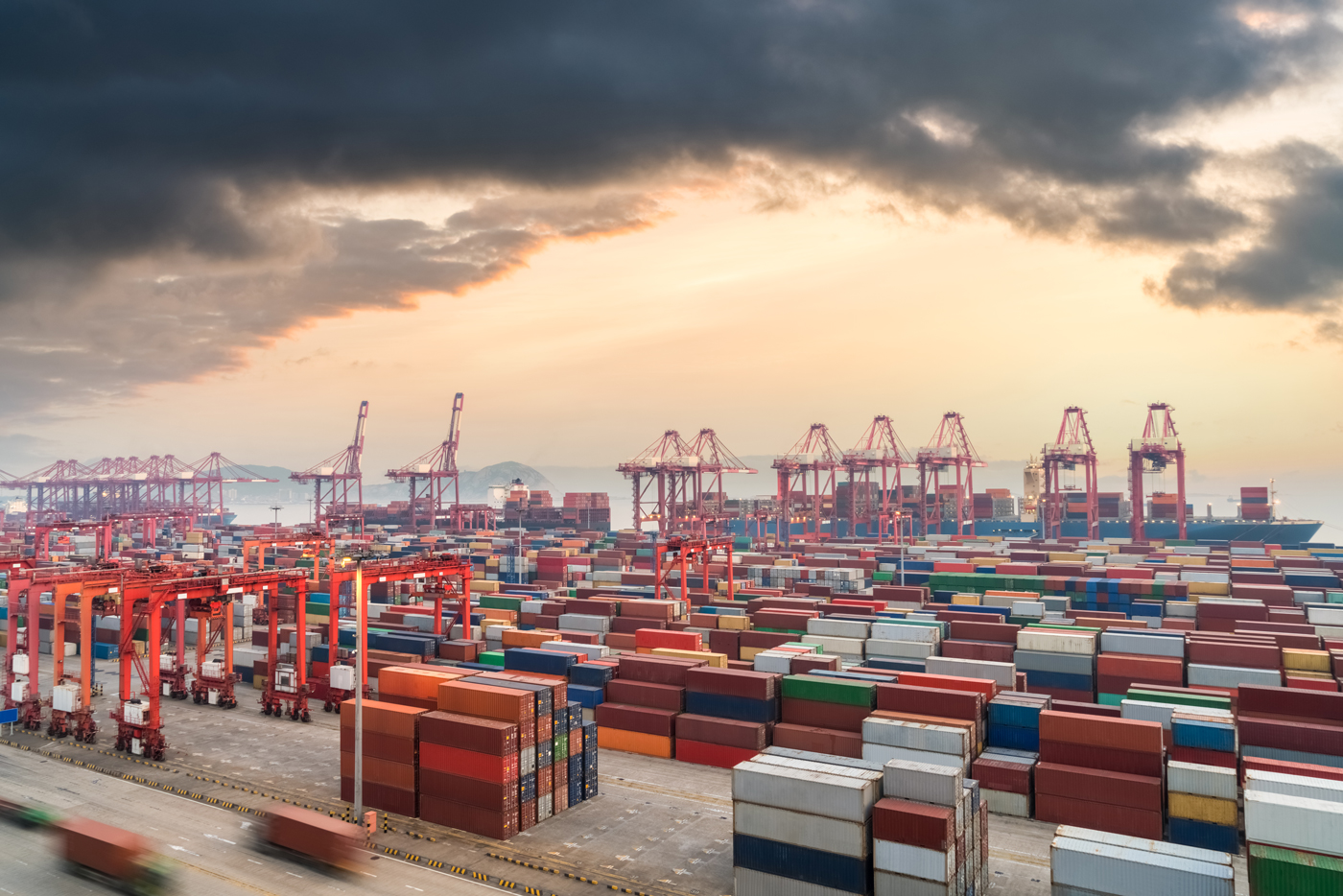 Regardless of the outcome of the ongoing U.S.-China trade war, which is set to negatively impact tariffs on eight product categories within sporting goods, the "luxury of low-cost labor" is under threat and current supply chains will need to be re-evaluated. That was the assessment of panelists during last week's Footwear Sourcing and Innovation Summit held in New York City.
"There is no way you can remove globalization from the U.S. economy," Jeff McCauley, VP of global accounts for Integration Point told attendees who gathered for the FDRA event on Wall Street. Earlier this year, some 82 footwear companies dispatched letters to Pres. Trump, helping that segment avoid being part of a proposed new 10 percent duty on Chinese imports under Section 301 of the Harmonized Tariff Schedule (HTS). Any expansion of the proposed Chinese tariff program would undoubtedly reach into the footwear and apparel segments.
The Sports & Fitness Industry Association (SFIA), which is working with a Washington, D.C. law firm to fight the current proposed tariffs through a public comment period before scheduled hearings (Aug. 20-23) on the matter, now suggests eight product categories could be new tariff-affected. Additional HTS codes beyond the initially identified ones for sport gloves, sport bags, hats/caps for use in sport and helmet accessories, are China-made coolers, sports chairs, air pumps and latex resistance bands. Meanwhile, Brunswick senior executives confirmed last week that two new tariffs that went into effect earlier this month will negatively impact its marine businesses, including its Mercury engines made in China.
There was a bit of good news last week. The U.S. Senate passed the Miscellaneous Tariff Bill (MTB), which will lower existing duties on a wide variety of products. The list includes 31 in sporting goods space with 18, including swim goggles and racquetball racquets that would be entirely duty-free going forward, and 13 other products that would have lowered duty rates, ranging from 4.7 percent on removable insoles to 0.7 percent on golf club heads. The SFIA, which pushed for tariff relief on industry products, says the MTB will create $16.5 million in duty relief annually when it goes into effect.
Citing robotics and 3-D printing as examples of the wave of the future, FDRA's Andy Polk suggests China won't easily relinquish its sourcing business and will instead focus on building factories of the future on its soil with automation a key focus.
"It's about a sustainable and efficient supply chain for value," says Mike McBreen, COO of Payless Shoesource, which is moving its corporate headquarters to Dallas from its longtime home in Topeka, KS. "We have to be really, really focused. How do you modernize the factory with people, processes, tool and culture?...With the advent of technology and the technical (factory) worker, the (factory) workforce has to be incredibly well-trained. We have to simplify the process at every step."
Deckers Brands' CEO and President Dave Powers told analysts that the company under COO David Lafitte has worked tirelessly to mitigate its tariff risk and improve margins by migrating contracted production for its various brands out of Mainland China where only one-third of the company's footwear is currently produced. "…And that (percentage) will continue to come down as we're still looking at opportunities to further migrate out of China."
The maker of UGG, Teva and Hoka One One has mitigated possible FY19 tariff risk by landing some of its China-made products earlier than initially planned.
Columbia Sportswear CEO Tim Boyle confirmed to analysts that less than 20 percent of the Portland, OR company's total imported value in FY17 originated in China and since a "high percentage" of Fall 2018 products will be shipped in the coming weeks, any new tariff levies would only be felt in future years.
Columbia does face higher costs for some of its accessories due to "immaterial cost increases" related to construction and fixturing tied to steel and aluminum tariffs. "That said," added Boyle, "the escalating global trade battles have the potential to be very disruptive to our business as well as our vendors, our customers and to many of the countries where we do business, including the United States."

Outdoor Insight


States Rally Around Outdoor Recreation; PHIT Passes

By bob mcgee – JULY 30, 2018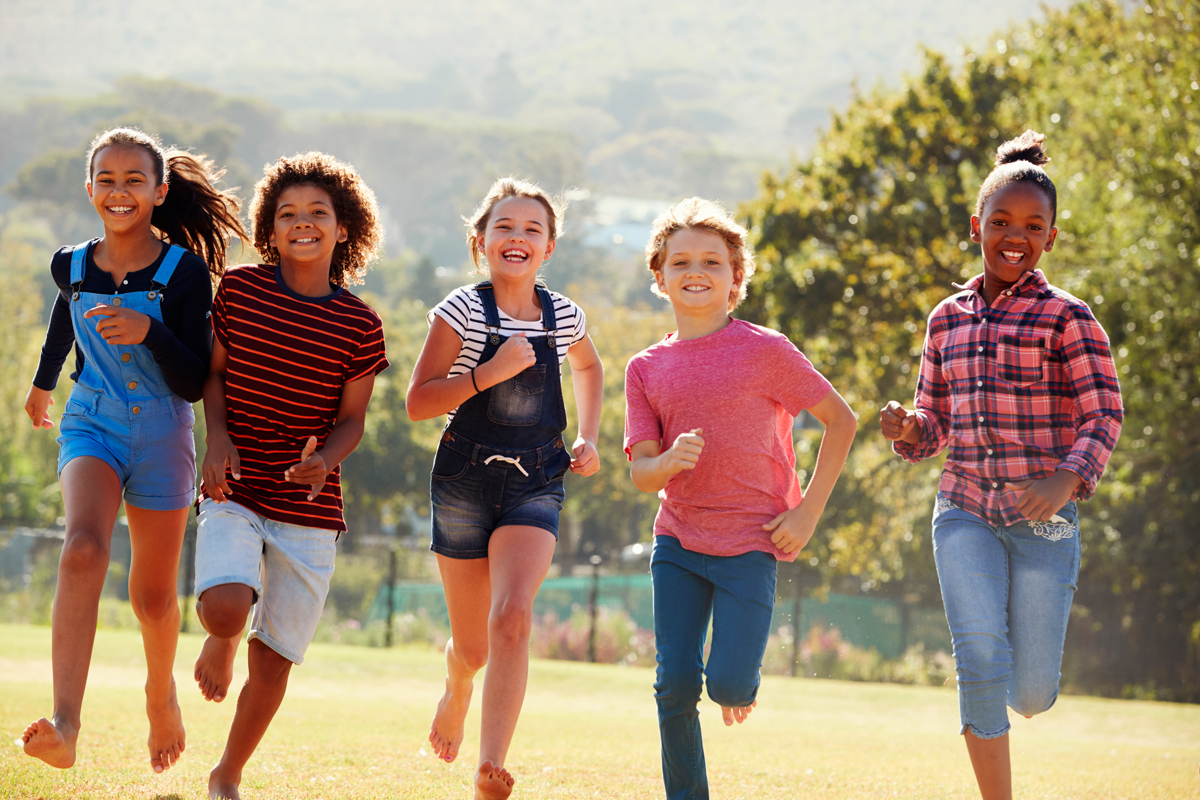 After months of talks, eight U.S. states have a signed a joint agreement signaling their shared commitment to growing the $900 billion outdoor recreation economy that employs seven million. The bi-partisan covenant known as the Confluence Accords was signed by representatives from Colorado, Montana, Oregon, North Carolina, Utah, Vermont, Washington and Wyoming during Outdoor Retailer last week. A representative from the state of Michigan, which is expected to join the alliance this fall, was present at the document signing. And at least three additional states—Arkansas, Kansas and Maryland—are said to be interested in joining the treaty, which outlines a set of shared principles related to outdoor recreation.
In a separate industry development last week, the U.S. House of Representatives voted 227-142 to approve the Personal Health Investment Today (PHIT) Act. The bill, if passed into law, would allow Americans to use pre-tax savings accounts for physical activity-related expenses such as youth sports fees and health club memberships. The longtime priority of the Sports & Fitness Industry Association (SFIA), the PHIT Bill may be addressed by the Senate sometime between November and the end of 2018.
Outdoor Insight
Moosejaw Previews a Virtual Reality Retail Future

By Cara Griffin – JULY 30, 2018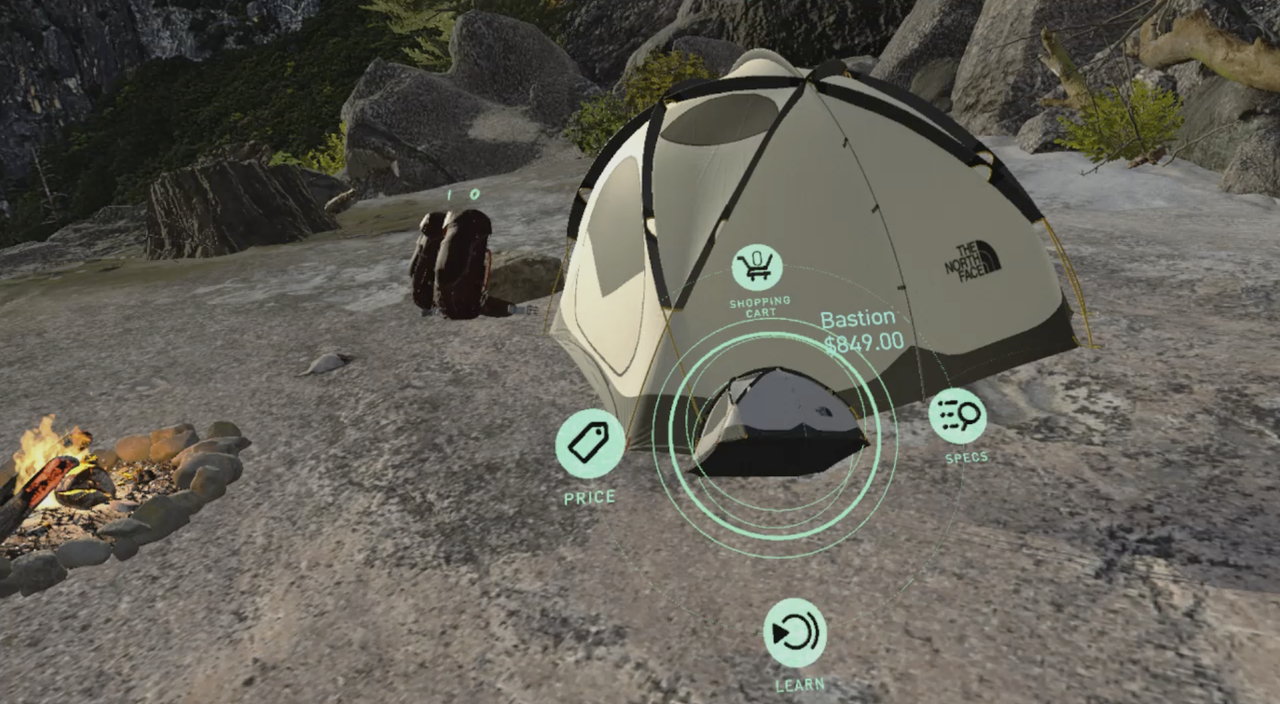 At last week's Outdoor Retailer Summer Market trade show in Denver, Walmart-owned outdoor retailer Moosejaw had a small booth showcasing the potential of v-commerce (commerce enabled by Virtual Reality). V-com takes e-com beyond a screen with 2D images and a description of the product, and makes it an immersive virtual experience.
In the demo we took, Virtual Reality (VR) eyewear was put on and this allowed us to "enter" visually and immersively into different locations with outdoor products set up, including a Yosemite campsite with a full range of The North Face gear, from tents to sleeping bags. In addition to Yosemite views and the ability to peek over cliffs, we were able to peek into tents and sleeping bags, see how the tent sets up, find color options, prices and "transport" into different locations as well.
Moosejaw CMO Dan Pingree notes that while there is no public timetable for how or when the VR prototype might be implemented, the demo at OR was way to show brand partners the capabilities that the retailer has. He explains that VR could be an alternative to product demos when customers are unable to demo in person, and could be helpful in selling "big ticket" products.
Retail tech is nothing new for Moosejaw, which first launched a mobile site in 2006 and later an Augmented Reality (AR) X-Ray app in 2011, and then a Virtual Reality (VR) app in 2016. The retailer was purchased by Walmart in February 2017.
Moosejaw's v-com project is being developed with Spatialand, a VR platform recently acquired by Walmart's tech incubator Store No 8. Trevor Houghton, head of strategy at Spatialand told us that five years from now this tech may even seem dated. For now, he says of the Moosejaw v-com prototype, "It is like throwing a spear ahead and saying, that's where we want to be."
Footwear Insight
Puma Shifts Marketing Dollars; Under Armour Tackling Inventory

By bob mcgee – JULY 30, 2018
Puma SE, which intends to spend 11-11.5 percent of annual revenues on marketing, says it has shifted dollars to basketball and away from Classics as other brands, including New Balance and And1, reportedly eye the basketball category dominated by Nike.
CEO Bjorn Gulden, who cited a slowdown in the pace of retro styles, told analysts that the brand's push into basketball that starts in North America in October before moving elsewhere around the globe in 2019, gives the brand more access to shelf space. The Cat, which is targeting 30 percent year-over-year growth in EBIT to more than $361 million, has 5-6 NBA players signed to contracts with plans to sign more before the season begins. Brand endorser Jay-Z will help Puma connect to the "language of basketball" through language, attitude and concepts through the people he's connected to, but "He won't be standing there with a shoe," Gulden told analysts. In Q2, Puma Americas' revenues grew nearly 19 percent currency-adjusted to nearly $440 million and rose 17.2 percent currency adjusted to $844.9 million for the six months ended June 30. Half-year footwear sales were up 13.5 percent in euros to the equivalent of $1.27 billion and 8.0 percent in apparel to the equivalent of $831.7 million.
Elsewhere,
• Under Armour continues with its overall strategy, which will SKU rationalization and a shift to a 16-month go-to-market calendar instead of 21 months. The company is promising to get its inventory levels in check by the end of 2018 to an increase of low-single digits, down from an 11 percent increase at Q2 end and high-single digits at the end of Q3. UA is now forecasting $190-210 million in annual restructuring charges, up from an earlier estimate of $110-130 million pre-tax, as it focuses on long-term contract and facility costs and lease terminations to generate $75 million or more in annual savings in FY19 and beyond. Second quarter North American revenues rose 1.6 percent to $843.4 million as the quarterly operating loss hit $93.2 million. The company's current FY18 outlook calls for 3-4 percent top line growth with international up more than 25 percent. Footwear sales are forecast to expand low-single digits; apparel to rise mid-single digits.
• Deckers' focus on taking its UGG brand toward younger consumers over the last 18-24 months includes new distribution in the Foot Locker-owned Footaction and SIX:02 banners, Urban Outfitters and ASOS. It will mark the first fall that UGG has been available in a FL banner. In Q1, DECK exceeded the high end of its sales guidance by $16 million with a 19 percent year-over-year gain to $251 million. UGG sales lifted 19 percent higher to $136 million, bolstered by double-digit improvement for women's sandals and sneakers. Hoka One One, fueled by shelf space and market share increases, generated a 53 percent quarterly sales gain to $47 million.

Inside fitness
Brunswick Still Plans Fitness Spin-Off; Nautilus Intros LateralX

By bob mcgee – JULY 23, 2018
Brunswick is forecasting low-single digit sales growth in fitness in FY18 with Q3 expansion exceeding Q4 performance due to changes in the company's relationship with Planet Fitness. The Life Fitness parent, which continues to forecast a spin-off of its fitness segment by the end of Q1/19, has seen a stabilizing operating performance as it has forged technology-enhanced partnerships with Retro Fitness, Apple and Orangetheory Fitness. In Q2, fitness segment sales rose 0.7 percent to $252.2 million with consumer fitness sales (8 percent of segment) up 3 percent and consumer cardio sales (56 percent of segment) down 3 percent on continued weakness in Cybex sales. The overall fitness business, which generated a 2.2 percent increase in H1 revenues to $496.6 million, suffered lower Q2 margins due to higher freight costs, cost inflation and inefficiencies and unfavorable impact from changes in sales mix. New products coupled with new console and technology enhancements are forecast to stimulate consumer demand in H2.
Meanwhile, Brunswick Fitness rival Nautilus last week introduced its new Bowflex LateralX trainer, a consumer cardio machine that strengthens and activates muscles with side-to-side, push-and-pull and stand-and-squat motions that target the arms, back, hips and core. NLS says the new trainer, unlike traditional ellipticals, moves in three dimensions to mimic everyday activities for a low-impact, total body workout. LateralX buyers gain access to 20 different, 30-minute workout videos with Bowflex fitness trainers via a free companion app. Three models with different feature sets range from $1,999 to $2,999 retail.
Outdoor Insight
Scenes from Outdoor Retailer

Our staff was on the ground in Denver last week checking out new gear at the Outdoor Retailer Show. More than 1400 brands had their product on display at the Colorado Convention Center.

See more of our photos from OR on our Instagram:

Footwear Insight


'Made in Portugal' Lands in Big Apple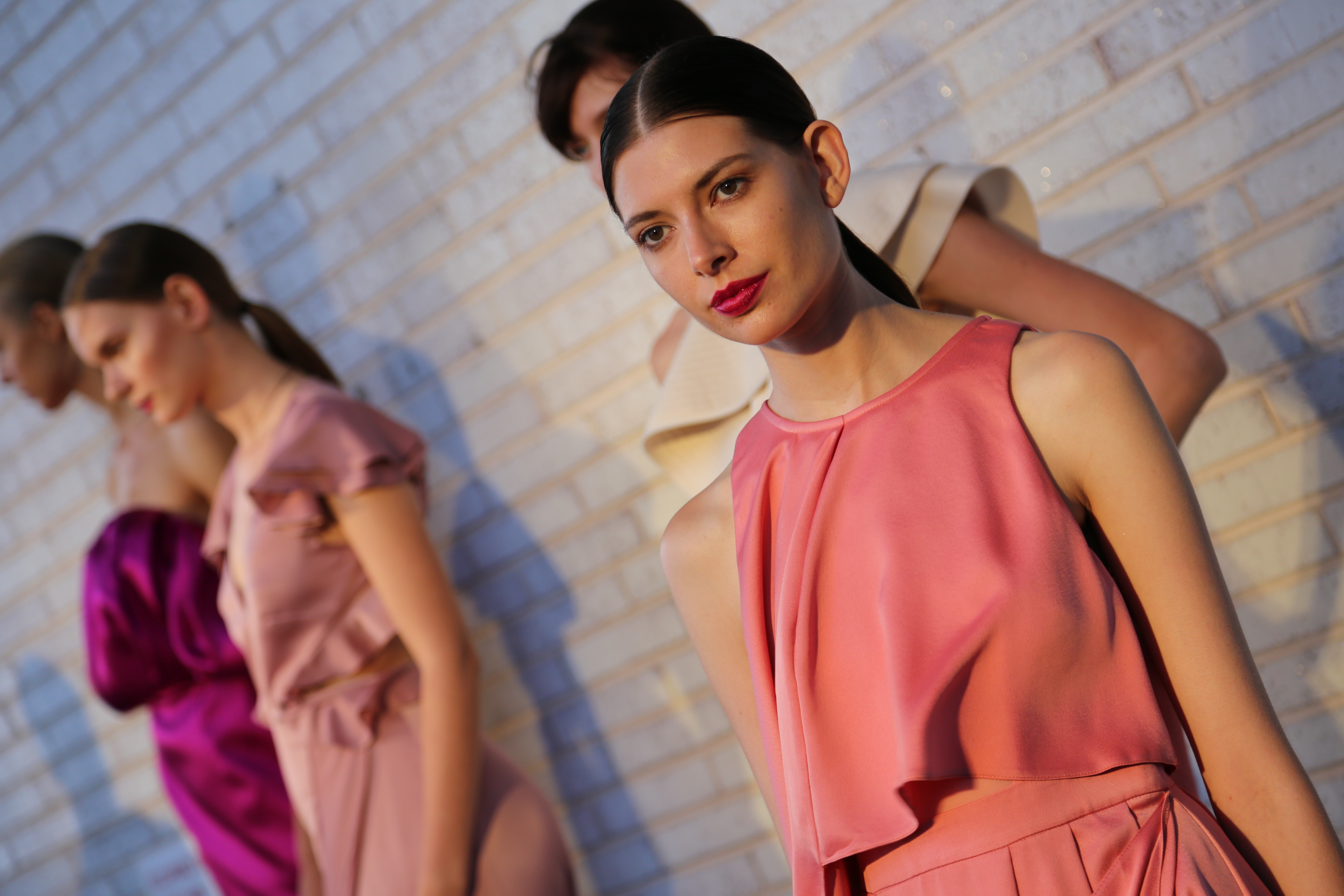 The Buzz
By bob mcgee – JULY 23, 2018
361 Degrees hires footwear industry veteran Issac "Ike" Alvear as head of sales. The former Hoka One One, Nike and Asics executive starts his new position on Aug. 1.
ClassPass raises $85 million in its latest round of venture capital funding to bring its VC total to $255 million. The New York fitness company, which has 10 percent of its 10,000 studios worldwide in the Big Apple, has members in 26 states and 50 countries, charging NYC members $45 to $160 monthly for a variety of fitness classes.
Converse loses a nine-year-old lawsuit to Sporttrading Holland with a court ruling the Nike-owned company wrongfully seized the Dutch company's entire inventory on grounds it was selling counterfeit All Stars. Subsequent to that action, Sporttrading and its affiliates filed for bankruptcy protection. According to a statement from the company, which is now part of RNF Holding, damages in the case could amount to tens of millions of euros.
Genius Sports Group, a sports data technology company, is being acquired from its founders, management and Three Hills Capital Partners by Apax Partners. Financial terms of the transaction, expected to close in Q3, were not disclosed. Under terms of the transaction, GSG's management team will remain intact and retain a minority stake in the company. Founded in 2000 and headquartered in London, GSG currently has its software used by more than 300 sports bodies to collect and distribute in-game statistics, including Major League Baseball, the English Premier League and PGA Tour, to identify, combat and prevent betting-related corruption.
Iconix Brand Group strikes a cooperation agreement with Sports Direct Intl., parent of Bob's Stores and Eastern Mountain Sports, allowing SPD to appoint two to its board. Justin Barnes and James Marcum will serve on the ICON board until the company's 2018 annual meeting when the duo will be nominated for the board again.
Tubes of the Week