Retaliatory Tariffs May Hinder Corporate Investment, Consumer Spending

By Bob McGee – July 16 2018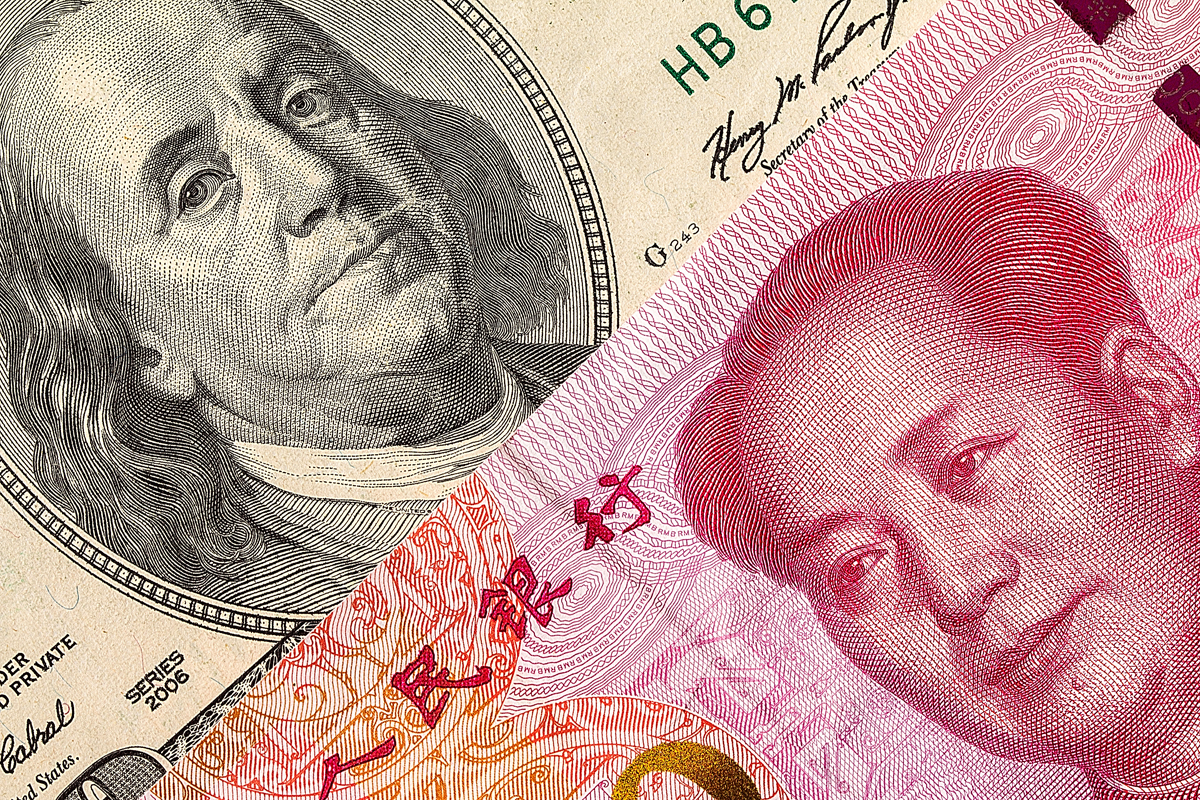 The U.S. sporting goods and outdoor products industries were not spared this time. A new list of products imported from China, released by the U.S. Trade Representative's office last week, faces the potential of $200 billion in new tariffs. While most sports equipment, apparel and footwear are spared, the new package of potential new duties would apply a 10 percent additional tax on products that include sports bags, baseball/softball/hockey/ski gloves, backpacks and bikes. The Outdoor Industry Association reports that backpacks, sports bags, bikes and leather gloves are already slapped with import tariffs as high as 20 percent. Overall imports from China and elsewhere are projected to continue growing for the foreseeable future and could hit a record high in July, according to the National Retail Federation/ Hackett Associates that jointly track retail container imports into the U.S.

While there is a possibility that the list of new tariffs could be altered or scrapped altogether following a one-month public comment period that ends August 17 and a subsequent three-day, Washington, D.C. public hearing from Aug. 23-30, market concern is mounting that U.S. trade tension with China and other countries could derail corporate capital spending plans and slash consumer spending during the remainder of 2018 and possibly into 2019. Calling the new tariffs "hidden taxes," the NRF/Hackett Associates said when they begin to hit imported consumer goods or parts and equipment needed to U.S.-made products, the result will be "higher prices for Americans rather than significant changes to international trade."

Last week, the Senate voted 88-11 in a non-binding resolution, introduced by Sen. Bob Corker (R-TN) that would roll back Pres. Trump's authority to impose national-security tariffs. Corker's motion came after he failed to convince other members of the Senate to vote on binding legislation that would require Congressional approval on any tariffs imposed as a matter of national security.

With the USTR office slated to disclose the final list of products in this latest tariff round sometime after Aug. 30, the OIA says it will work to get exemptions for outdoor products on the list. The trade group is urging its members to share stories on how the potential higher duties could affect their respective businesses.

"SFIA believes a trade war will hurt American consumers, businesses and workers," commented Tom Cove, CEO and president of the Sports & Fitness Industry Association. "…We do not support this approach to trade and encourage the president to use alternative negotiating tactics to secure concessions from China to ensure a fair playing field."

The SFIA trade group is organizing petitions for member companies to request exemptions from the proposed tariffs.

Bill Sells, SVP of government and public affairs for the trade organization, speaks on the matter, the possible passage of the PHIT Act and a trade agreement with Asia during this week's Sports Insight Extra podcast.  

Team Insight
And Then There Were Two
By MIKE JACOBSEN – JuLy 16, 2018
Down from a peak of four buying groups five years ago—Team Athletic Goods (TAG), Nation's Best Sports (NBS), Athletic Dealers of America (ADA) and Sports, Inc.—the recently announced merger of NBS and ADA that takes effect Sept. 1 was seen as inevitable, even welcomed, in the team sports business where the growing tentacles of BSN Sports as a national network of team dealers has necessitated a "strength in numbers" strategy among its independent competitors.

Sports, Inc., the dominant buying group for team dealers, has followed that path and grown considerably stronger by adding members that were either independent or previously associated with either ADA or NBA. While Sports, Inc. picked up a number of former TAG members when that group folded a few years back, it has also lost members to acquisition by BSN over the last five years.

The writing for an eventual merger was certainly on the wall when ADA and NBS began co-locating their respective buying group shows in 2017. Indeed, the two were meeting at their buying show in Florida last week, which led to the timing of the merger announcement. The team industry has responded well to having the two shows at the same time in the same venue. It proved timely given vendors had been balking at separate events that, alone, were proving not worth the investment of time, personnel and resources.

The merger of the two—ADA and NBS—was the next logical step. Thus far, there has been no formal announcement of personnel changes at ADA or NBS. The merged buying group is expected to improve benefits, rebates and services to the combined membership, while also reducing costs and improving efficiencies for vendors. NBS, established in 1956, is comprised of more than 375 independent retail members with more than 1,200 doors throughout the U.S., Canada and Puerto Rico. Florida-based ADA has been in existence since 1980 and has significant experience in the athletic team and institutional industry.  

With Physical Fitness Still Lagging, PHIT ACT Takes Step Forward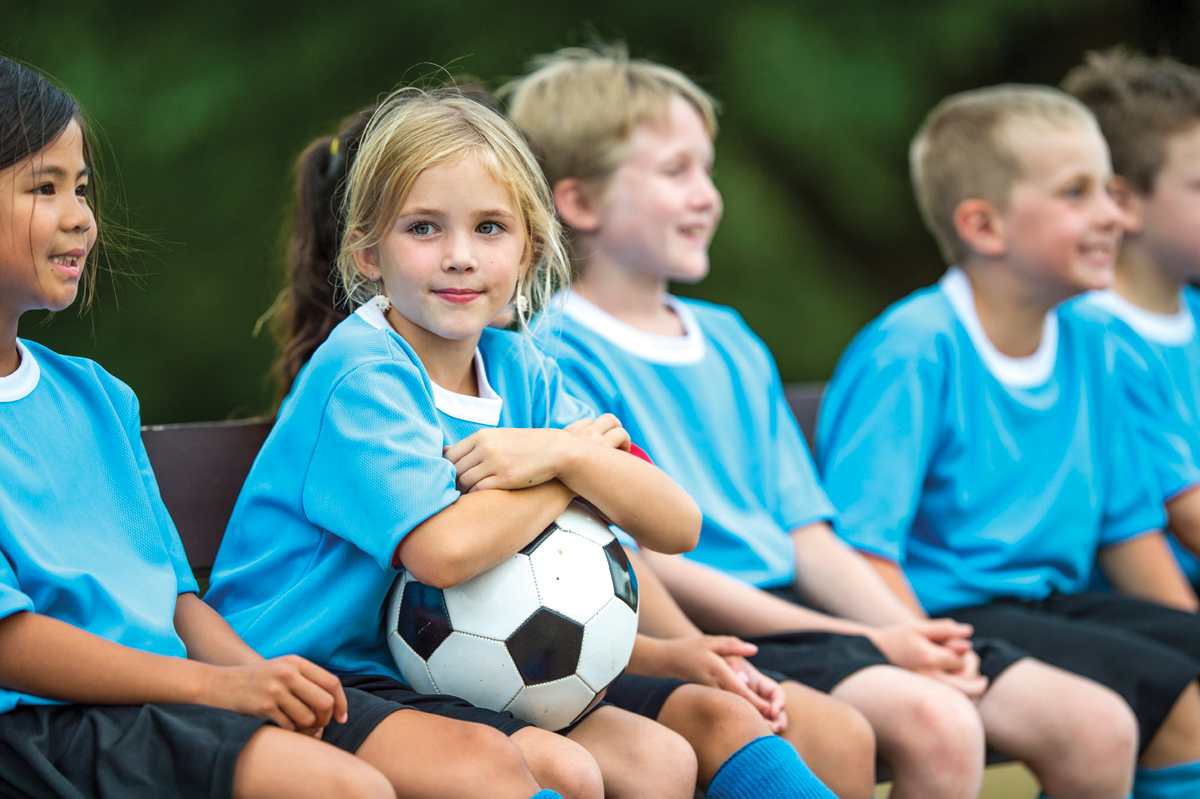 The Personal Health Investment Today (PHIT) Act could be considered for passage by the full U.S. House of Representatives later this month. Last week, the House Ways and Means Committee voted on and approved passage of the bill by a vote of 28-7, showing bi-partisan support for the proposed legislation that would make physical activity expenses reimbursable through pre-tax dollars in Health Savings Accounts (HSAs) and Flexible Spending Accounts (FSAs). Eligible expenses would include sports/activity camps, fitness & exercise classes, youth and adult sports' registration fees and running and fitness event registration fees.

The SFIA and the nonprofit PHIT America organization led by former Wilson executive Jim Baugh are requesting interested parties to contact their representative by phone, fax, email or Twitter to encourage a vote for the PHIT Act, which will be considered in HAS reform legislation.

Meanwhile, a report released by the American Medical Association based on a nine-year survey of young Americans ending in 2016, shows that females ages 12-19 reported less physical activity than their male counterparts. Black females, ages 18 to 24, were least likely to report any daily physical activity while their male counterparts had the longest duration of activity at 77.9 minutes daily. Further, the study, released by JAMA Pediatrics, shows that younger age, white, higher-income individuals were associated with greater physical activity as the overall study of nearly 9,500 individuals shows substantial physical activity disparity by race and income level.  

Footwear Insight
Caleres Takes Majority Stake in Blowfish Malibu

By BOB MCGEE – JULy 16, 2018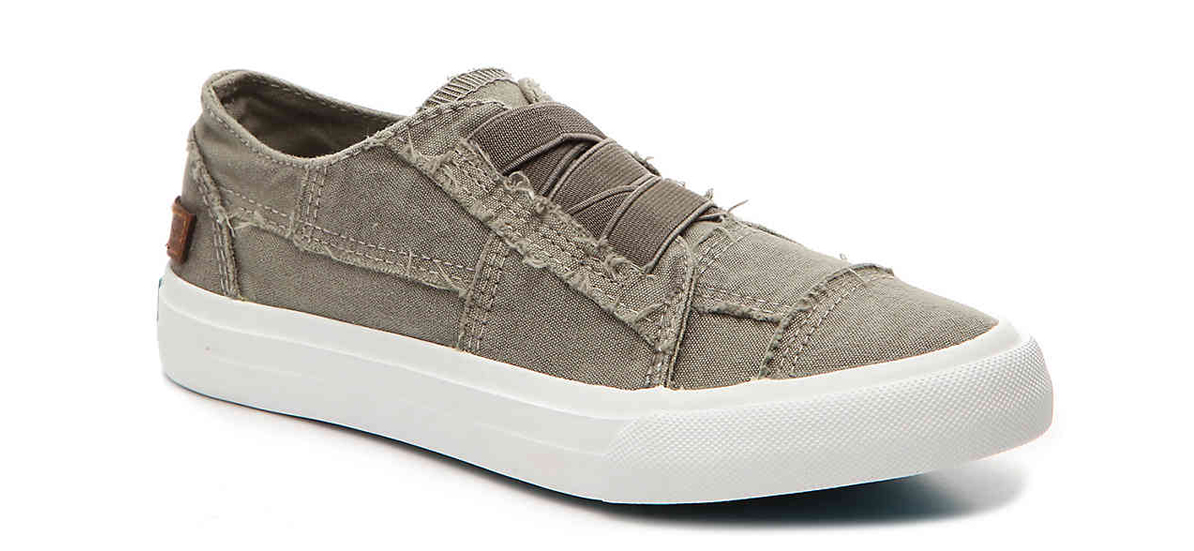 The Famous Footwear parent last week paid an undisclosed sum for a majority stake in Blowfish Malibu, co-founded in 2005 by self-described "shoe dogs" Don Weiss, president, and Stephen Hoyt, who heads product, design and branding for the Los Angeles company. Published pegged Blowfish Malibu's trailing 12-month revenues at $27 million. Last summer, Weiss and Hoyt told a publication that the brand's one-year old sneaker division accounted for one-third of revenues.  

Caleres, while not disclosing its specific distribution strategy for Blowfish Malibu, said CAL's position in the company would expand its exposure in the sneaker and casual lifestyle footwear. One possibility could be exclusive distribution of the brand in all 1,013 Famous Footwear doors.  

EXECS ON THE MOVE
Nike Names E-com Expert to Board; BioLite's CEO Joins OIA

By BOB MCGEE – JULy 16, 2018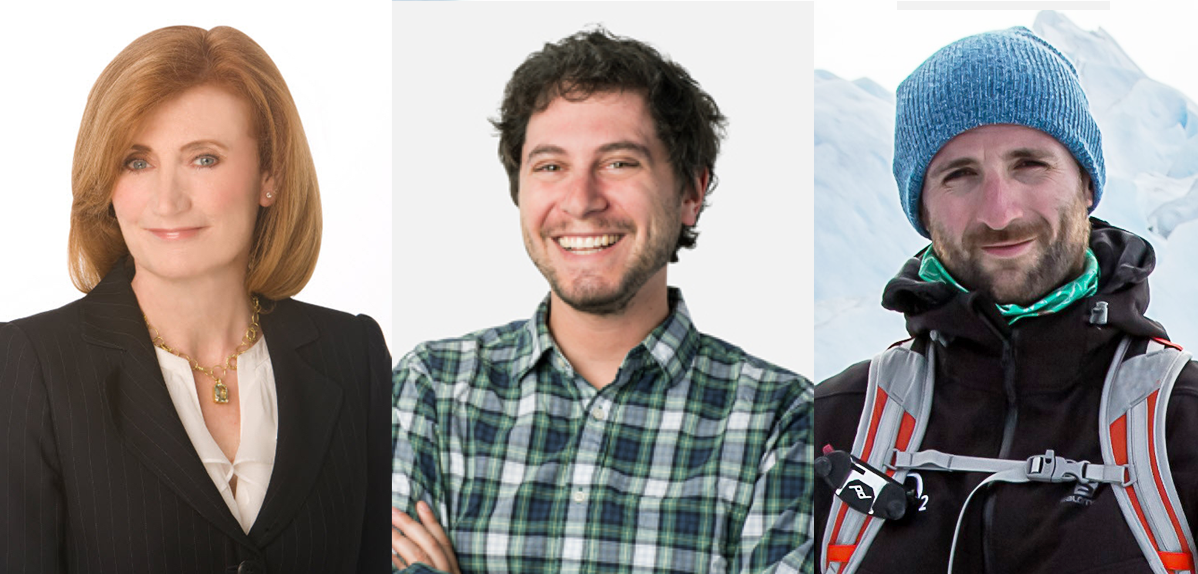 Cathleen Benko, a Harvard MBA and Vice Chair of consulting firm Deloitte, has been appointed a director at Nike. In a statement, Nike CEO Mark Parker said Benko's "leadership in advising the world's most influential technology companies" would be "a tremendous benefit to Nike's digital transformation."

Elsewhere,
• BioLite CEO and Co-founder Jonathan Cedar has been elected to the Outdoor Industry Association (OIA) board as one three new directors for the trade group. The other two new OIA directors are: Phyllis Grove, VP Marketing & eCommerce for Hydro Flask and Bruce Old, VP of global wholesale sales for Patagonia. Jim Smith, owner of Mountain Chalet, and Rue Mapp, Founder & CEO of Outdoor Afro, are returning OIA directors.
• Ortholite hires Olivia Billingsley, most recently a regional sales manager for Plae footwear, as sales manager, Premium.
• Nau adds Jeff Krahenbuhl, most recently a territory manager for Mammut, to its U.S. team where he will oversee the Nau and Blackyak brands and the U.S. wholesale growth strategy.
• Zamst renews its endorser/marketing relationship with Ryan Getzlaf, captain of the NHL's Anaheim Ducks, for a fourth year.
• Pentland Brands Ltd. hires three directors. Among them: Charlotte Cox for Team Sports (Canterbury & Mitre); Kevin McFadyen for Berghaus; and Nicola Mathews for fashion footwear covering Karen Millen and Ted Baker footwear.
• Gil Shoaf, 82, an NFL Draftee of the Philadelphia Eagles and Canadian Football League player, died July 4. The owner of Gil Shoaf Enterprises was a National Sporting Goods Association Hall of Fame inductee.  

What's New?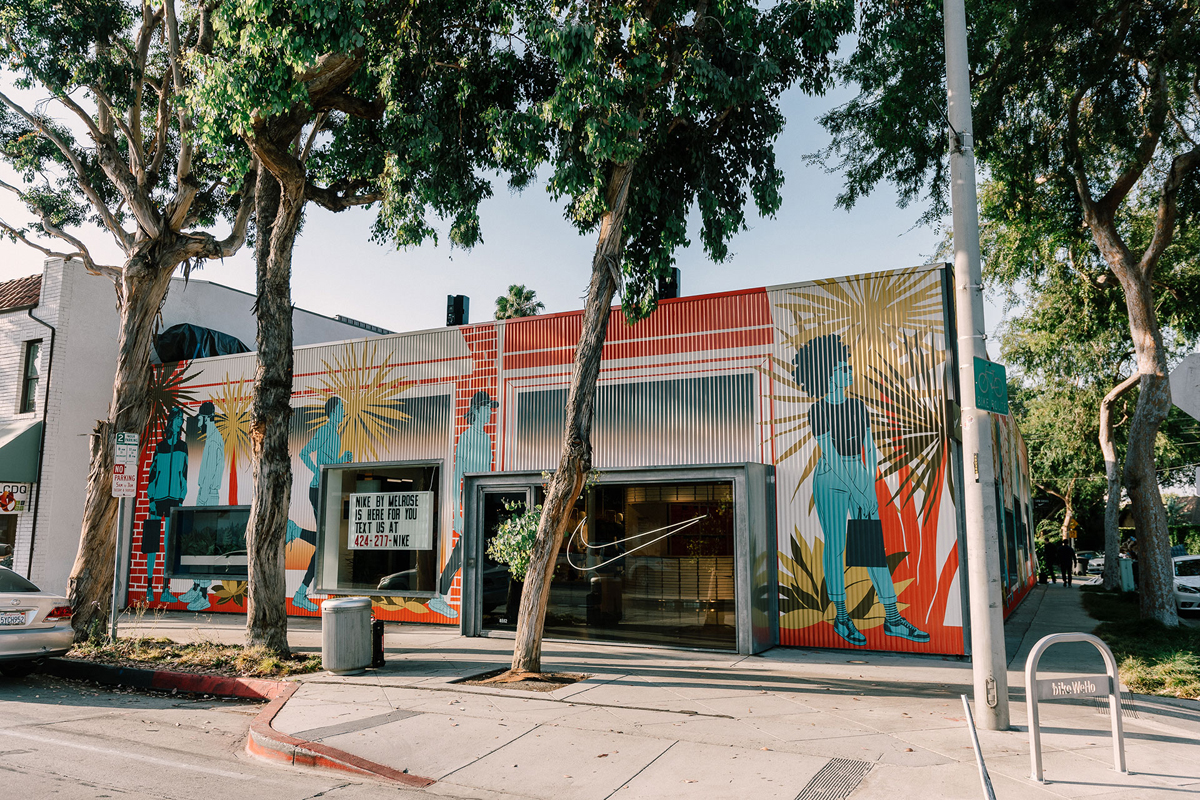 The Buzz
By Bob mcgee – JULY 16, 2018
Dynamic Brands, the parent of a portfolio of golf and recreational accessory brands based in Richmond, VA, acquires a 65,000-sq.-ft. warehouse in Pageland, SC for expanded offices, production and warehouse storage. Additionally, the new center will offer in-house golf gear customization.
‍
Newton Running co-founder Danny Abshire is reportedly back in the shoe-making business, teaming with Chinese factory Do-Win on a small batch of performance running shoes that tie into his Active Imprints custom insole business. Going forward, Abshire hopes to create more special make-ups with new themes and an everyday performance training shoe with customizable insoles, according to Competitor.
‍
NOCSAE recently voted to push back the effective date for a revised football helmet standard to limit rotational accelerations involved in many concussions to May 2019 from Nov. 2018 after a software issue that led to inaccurate data was discovered. The revised football helmet standard, finalized in 2017, uses a complex software program to collect helmet performance data during pneumatic ram testing.
‍
PGA of America is partnering with Radius Sports Group, a sports and sustainability firm, to advance the inclusion of diverse-owned suppliers in procurement opportunities within the $84.1 billion golf industry. Radius will develop a turnkey, matchmaking platform for the 2019 PGA Championship, and invite and engage minority-, women-, LGBT-, and veteran-owned businesses to participate in the business of golf. Radius intends to identify diverse and locally-owned suppliers to work with larger prime or tier one, suppliers for execution at the PGA's Championships.
‍
Pyranha, the U.K.-based maker of roto-molded canoes and kayaks, is relocating its North American distribution facility to Erwin, TN, investing up to $1 million in property, plant and equipment at the site that will be operational by Q4. The company's DC has been in Asheville, NC for the last 18 years.

Tubes of the Week