A Trade War 'Halo Effect' Could Be Damning

By Bob McGee – July 09, 2018
As tensions over an all-out global trade war mounted earlier this summer, particularly with the first salvo in the U.S.-China tariff spat that imposed duties on $34 billion worth of China- and U.S.-made goods July 6, the sporting/outdoor goods and footwear/apparel industries were spared any direct consequence.

But worry will mount in the months ahead, prompting swift actions, if any more trade rhetoric out of Washington or Beijing turns into further action, or other U.S. trading partners in Canada, Germany and Mexico implement retaliatory measures. The U.S. Federal Reserve has already warned that the trading conflicts are already impairing the stock market and could hurt overall economic growth going forward. Supply chain executives remain on high alert and deeply concerned.

China accelerated its dialogue on what the ongoing U.S.-China trade climate could mean for American consumers with China's Commerce Ministry charging the U.S. with "typical trade bullying" that "will impact innocent multinational companies, ordinary enterprises and consumers alike." Additionally, the Chinese government accused the U.S. of violating World Trade Organization rules and igniting "the largest trade war in economic history to date."

For its part, the Trump Administration has argued its trade measures are needed to force China to make changes, including ending its practice of requiring companies to hand over valuable technology and making its markets more accessible to U.S. companies.

"We strongly urge the (Trump) administration to abandon its plans for tariffs on another $200 billion in Chinese imports, which would destroy thousands of American jobs and raise prices on virtually everything sold in our stores," National Retail Federation President and CEO Matthew Shay said. "Reining in China's abusive trade policies is a goal shared by many countries, but a strategy based on unilateral tariffs is the wrong approach and it has to stop."

On the manufacturing side, smaller footwear and apparel brands that don't generate the same volume as their larger competitors, may be particularly vulnerable in any prolonged U.S.-China trade tiff. Larger firms, which have diversified their supply chains in recent years, are more protected.

The American Apparel & Footwear Association scored an important victory for the trade when the administration opted to remove most of the equipment and machinery used in domestic textile, apparel and footwear manufacturing from the initial 25-percent additional tariff placed on imports from China. But, AAFA President and CEO Rick Helfenbein remains concerned about the current trade environment.

"Any new tariffs present an immense burden for the American people. Further, China has already made clear that it will retaliate swiftly," commented the trade group executive. "China previously identified almost $1 billion worth of American cotton exports to China as a target, which will hurt American farmers and U.S. textile manufacturers, and add costs to our supply chains."

Closer to home, a new North American Free Trade Agreement (NAFTA) was unlikely to be signed until after the mid-term elections in November. But the recent election of leftist leader Andrés Manuel López Obrador as president of Mexico is expected to delay the finalization of any new NAFTA pact further. Other NAFTA partner, Canada, in response to new U.S.-imposed tariffs, slapped new duties on $12.6 billion of U.S. products on July 1.

Nike Regains North American Momentum; Digital Remains Key Focus
By Bob Mcgee – June 25, 2018
Nike, in reporting a 13 percent increase in quarterly net income and
revenues for the fourth quarter ended May 31, said "momentum" returned to its home market with both 3 percent reported and constant-currency revenue growth that was paced by a slightly faster rate in apparel. With inventory up 2percent in North America, Nike said full-price sales are accelerating, gross expected to carry forward into the Swoosh's new FY, was bolstered by new innovation platforms, "very strong" digital growth, continued momentum in sportswear and broad apparel expansion. Nike Direct paced the company's growth globally with a 5 percent comparable store sales increase and 34 percent digital growth. In FY18, Nike Direct drove 90 percent of the company's increase with 100 percent of topline expansion sparked by a combination of Nike Direct and partnered Nike consumer experiences.

"…We said that new innovation platforms will drive over 50 percent of
our incremental growth over the next five years," CFO Andy Campion told
analysts. "In fiscal year '18, revenue from new innovative platforms actually drove over 80 percent of our incremental growth, fueled by innovative new platforms such as the Air VaporMax, React, the Air Max 270 and ZoomX."
‍
For the FY, Nike revenues rose 6 percent to $34.35 billion with Nike
Brand apparel sales up 11 percent to more than $10.7 billion and footwear
revenues gaining 6 percent to nearly $22.27 billion. Despite a significant
decline in annual net profit, analysts liked what they heard about Nike's
ongoing progression, including a lift in its FY19 revenue outlook to "high
single digits" and a newly announced $15 billion share buyback program. With most NKE analysts citing better-than-anticipated revenues and margins across all global geographies and most merchandise categories, more than 45 percent of them lifted their Nike stock price targets after the earnings announcement.

A closer look at some key segments:
Digital: Nike is using this focus to invent new manufacturing tools to help it with product creation, including computational design. Also, social media has become an important tool within the digital focus. For example, a "Choose Go" campaign with the Epic React launch resulted in more than one million Nike+ membership participating in a run and generated over 500 million social media impressions. Launching the NIKE app at retail in key markets currently, aiming to bring Nike+ membership into brick-and-mortar and accelerate the convergence of digital and physical. Executives called the SNKRS app one of Nike's "largest upside opportunities for FY19 and beyond."

"Digital is allowing us to realize our vision for smart retail to remove friction and personalize experiences through the intersection of digital and physical environments," proclaimed Mark Parker, Chairman, president and CEO.

Parker, for one, thinks FY19 will be bring an acceleration in the use of data in how the company addresses product design and capabilities and manages its supply chain with additional manufacturing flexibility to respond faster to market trends.

Brand Jordan: Although FY18 revenues dipped 8 percent to $2,856 million, Nike sees segment growth going forward through more products for women, performance and apparel. In Q4, the size of Jordan's women's sneaker business tripled. Jordan apparel was higher in all geographies as sales of the Jordan Brand rose nearly 50 percent in China. North American revenue fell 2 percent in FY18, but the sales trend reversed in Q4 with Nike suggesting there is "sustainable momentum going into FY19." 

North American inventories are said to be clean, helped by a "right
sizing" of supply within key distribution channels. 

Basketball: FY18 category revenues, fueled by the NBA apparel license, rose 16
percent to more than $1.49 billion. Nike, now faced with the upside dilemma of selling more LeBron James jerseys now that he has found a new team in Los Angeles, says its "biggest" category wins last were its edition-approach to jerseys; the Showtime Hoodie within its premium apparel subsegment and a steady flow of Lebron player edition footwear launched through the SNKRS app.

Converse: New approach and ad agency are on tap following an 11 percent
currency-neutral decline in annual revenues to $1.89 billion. Q4 sales were
down 14 percent although direct sales grew double-digits. Nike says the sales contraction was largely due to its decision to "right size" wholesale
distribution in North American and EMEA. FY19 will bring a diversified product portfolio and a more direct, branded and immersive digital experience.
Sales Tax Holidays Upcoming in 17 States

BY BOB MCGEE – JUNE 25, 2018
With the unofficial start of the Back-to-School selling season slated to begin next week across southern U.S. states that typically return to the classroom in late July or early August, 17 states have scheduled sales tax holidays, largely on clothing and school supplies, scheduled between late July and late August.

Alabama kicks off the season, July 20-22, by offering state residents tax-free purchases of clothing up to $100, school supplies up to $50, books up to $30 and computers up to $750 for three-day weekend. Mississippi (clothing and footwear up $100) and Tennessee (clothing and school supplies up $100 retail and computers up to $1,500) are up next with scheduled tax holidays slated for July 27-29.

The biggest weekend for sales tax holidays is Aug. 3-5 when eight states (Florida, Iowa, Louisiana, Missouri, Ohio, Oklahoma, South Carolina and Virginia) will offer one. Arkansas' tax-free period is Aug. 4-5; Wisconsin allows its citizens to enjoy tax-free status for five days (Aug. 1-5) but only up to $75 on apparel purchases. Texas (Aug. 10-12), Maryland (Aug. 12-18) and Connecticut (Aug. 19-25) round out the tax-free holiday season.

Next week, Amazon will conduct its annual "Prime Day" between July 16 and July 17 with apparel products part of the 36-hour sale.

Footwear Insight
No Auction for Rockport Assets; 60 N.A. Stores Closing

By BOB MCGEE – JUNE 25, 2018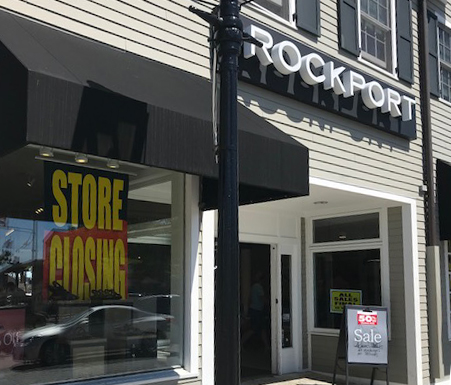 Stalking horse bidder CB Marathon Opco LLC, an affiliate of Charlesbank Capital, is expected to secure substantially all the assets of the bankrupt shoe company Rockport on July 16. The acquisition will include global wholesale, independent and ecommerce operation and all of Asia and Europe operations and retail stores.

Rockport announced late Friday in a court filing that a scheduled July 10 auction for its assets was cancelled since no qualified bids for the company assets were received by the bid deadline.

Earlier, in a separate Chap. 11 filing, Rockport revealed it exit all of its own North American retail stores by July 31, including 27 locations in the U.S. and 33 in Canada.
Execs on the Move
Changes at VF Units, Under Armour, Puma

By BOB MCGEE – JUNE 25, 2018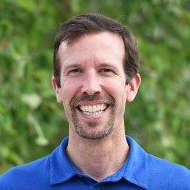 Travis Campbell is moving to VP/GM of The North Face, Americas after nearly 18 months leading another VF Corp. company, Smartwool, as president. He is a former executive for fly fishing products maker Far Bank Enterprises and previous executive at both Deloitte and Andersen Consulting. Meanwhile, Jennifer McLaren, a former Timberland CFO who took the same position at Smartwool in 2011, is now president of Steamboat Springs, CO-based Smartwool.
Elsewhere,
• Under Armour has realigned its regional management structure under Patrick Frisk, president and COO. Jason LaRose, who began at the Baltimore company in 2013 by leading its global ecommerce business, is now president of North America. Six-year UA veteran Jason Archer is named managing director for Asia Pacific; Manuel Ovalle, a former nearly 20-year veteran of Adidas, is managing director for Latin America; and Massimo Baratto will be based in Amsterdam as managing director of Europe, Middle East & Africa.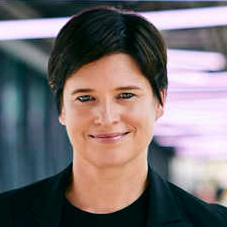 • Puma is moving 10-year company veteran Kerstin Neuber into a new role in charge of corporate communications, brand and product public relations and employer branding as Senior Head of Communication, effective Aug. 1. Ulf Santjer, global director corporate communications, leaves the company on July 31.

• Nike names 19-year company vet Noel Kinder as its new VP/Chief Sustainability Officer, effective Sep. 5. In the CSO role, he is replacing Hannah Jones who is becoming president of Nike Valient Labs, the company's in-house new business model incubator.

• Clarks, the U.K. family-owned footwear giant, accepted the resignation of CEO Mike Shearwood late last month amid allegations he violated the company's code of business ethics. Senior independent director Stella David was named interim CEO.
The Buzz
By Bob mcgee – JUNE 25, 2018
Black Lab Sports, a venture capital firm and innovation hub, is pledging an additional $15,000 in venture capital to the winner of this year's Third Annual Sports & Fitness Industry Association (SFIA) slated to take place September 26 during the SFIA Industry Leaders Summit in Denver.

Lyft enters the bicycle share operator business via its acquisition of Motivate, which operates Capital Bikeshare in the nation's capital and Citi Bike in New York City, for a reported $250 million. Lyft is expected to inject capital into the business model as it expands to other U.S. cities. Rival Uber acquired e-bike firm Jump Mobility earlier this year.

Pentland Group, the majority shareholder in JD Sports Fashion which is the new parent of The Finish Line, generated a 14 percent increase in Group operating profit to the equivalent of $496.9 million for the year ended Dec. 31, 2017. Annual Group revenues rose 25 percent to $4.76 billion. Within the Pentland Brands division, Ellesse generated 21 percent annual revenue growth; Speedo sales increase 8 percent bolstered by its move to a DTC business model in China; and the unit acquired U.S. footwear brand SeaVees. Subsequently, the company has acquired cycling brand, Endura.

Perry Ellis is recommending all of its shareholders vote to approve a $437 million takeover package by former senior executive George Feldenkreis that would take the Miami company private in a deal projected to close later this year. On July 1, the apparel company that owns and licenses brands, including Nike Swim, received a non-solicited higher acquisition offer from Randa Accessories.

The Walking Company, infused with more than $10 million in additional equity from Wells Fargo and an enhanced financing package, has emerged from Chap. 11 bankruptcy. The 185-door specialty retailer sells a selection of premium comfort footwear brands, including ABEO, Dansko, ECCO and Taos.

Tubes of the Week