The Key to Puma's Success in Basketball

By Bob McGee – June 25, 2018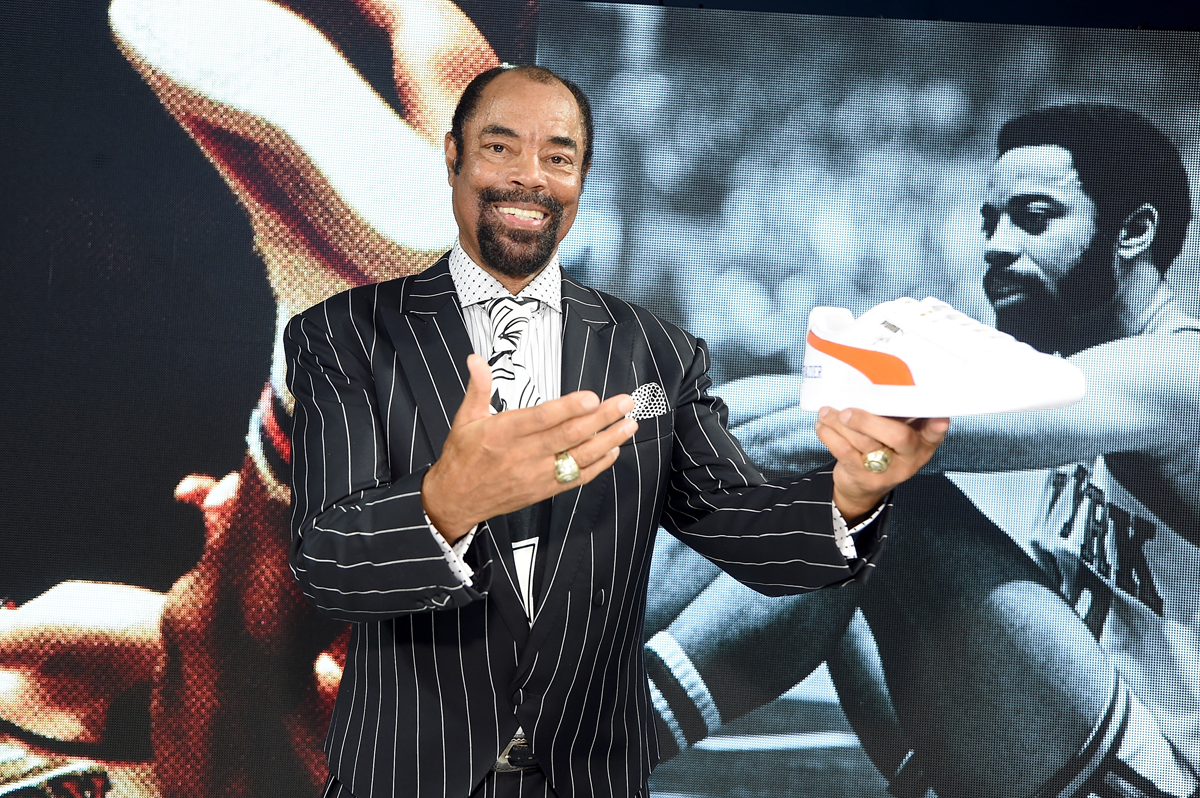 Two decades after Vince Carter signed on with the brand and nearly 39 years since Hall of Famer Walt "Clyde" Frazier ended his NBA career; The Cat is back in roundball and ready to roar with the current market trend of heritage and authenticity certainly favoring the brand's chances.

But can it do so in an athletic footwear segment that has been dominated for years by brands Nike and Jordan? Market observers say it really depends on how Puma executes its entry in the coming months and builds connections with young male consumers in the U.S. and worldwide. They also point out that it's "newness" and "fresh looks" that are more important to today's young, kicks-buying consumers, not a specific silhouette or what category a sneaker belongs in.

NPD sports industry analyst Matt Powell, noting that every performance athletic footwear category "is underwater right now," is blunt with his assessment. "If Puma comes in with a fresh approach, maybe by being disruptive, there's a way to turn this business around," contends Powell. Dollar sales of basketball shoes were down 4 percent for the 12 months ended April 30, according to NPD. Over the last five years, casual basketball participation has risen 3.2 percent while the number of "core" players has dipped 1.8 percent, according to the 2018 SFIA Topline Participation Report.

"I don't know what that (disruption) is, but (basketball) is due for some fresh thinking. So, it could make a difference," Powell continued. "But if Puma comes in playing the same sort of (business) model we've been seeing, I don't expect it (the entry into basketball) to be anything meaningful."

Puma is banking on the old, the new and the hip to navigate its course in basketball. The brand's marquee basketball endorser Frazier was signed to a lifetime Puma contract last week and the brand's first performance basketball shoe in decades, the Clyde Court ($120 retail), will make its debut on Oct. 1. The new element of Puma's strategy is NBA Draftees Deandre Ayton (drafted first overall by Phoenix) and Marvin Bagley III (selected second by Sacramento). Observers suggest it bears watching how Puma utilizes the young guns and expands their appeal given they will each be playing in smaller NBA markets. Ayton's decision to sign with Puma, according to Bleacher Report, was due to wanting to stand out on his own with a brand and not play in the shadows behind Lebron James at Nike or Steph Curry at Under Armour. 

Meanwhile, the modish component of Puma's strategy for the category is the company's decision to sign hip-hop mogul and sports agency owner Jay-Z as creative director, similar personnel move Puma made with Rihanna and the women's category a few years back, where the company says he will oversee creative strategy/marketing and product design. 

Jay-Z's Puma signing instantly elicited comparisons to Adidas's relationship with Kanye West (Could the older Jay-Z have the same impact on younger consumers?) and contentions that Jay-Z may face conflicts with his Roc Nation Sports business that represents athletes.

"If more people move to basketball, it's probably good for everybody," admits Susquehanna analyst Sam Poser, adding, "Nike is charge of its own destiny (within the category)" and "(Market) share is not the issue here, revenue growth is."

"It's about product, who blesses it and how it's brought to market," conveys Poser. "…If they (Puma) do it the way Adidas did with Ultraboost or Nike does with Virgil Abloh with something really compelling and 'tear dropping' it in (distribution) before bringing in other products around it, then maybe it can work. So much of this is a combination of product and how you go to market."

Ecommerce's Tax Advantage Waning
By Bob Mcgee – June 25, 2018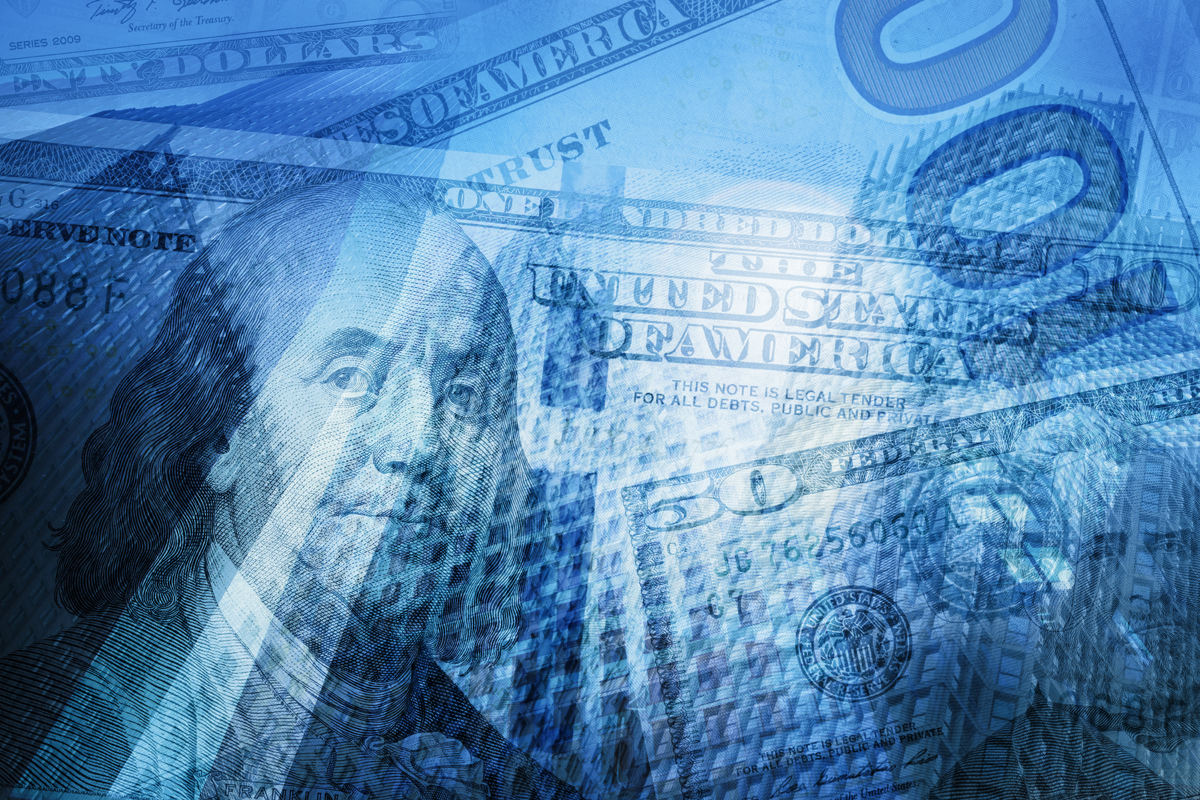 The U.S. Supreme Court's 5-4 ruling last week, upholding a 2016 South Dakota law that requires online merchants with more than $100,000 in annual sales or 200 transactions within a state to collect sales taxes, may only be the first step in creating a "fair and balanced" sales tax playing field for online and local retailers. The ruling clears the way for states to collect an estimated $13 billion or more annually in extra taxes.  

But the National Retail Federation continues to believe federal legislation is still necessary to spell out details on how sales tax collection will take place rather than leaving this taxing issue for each state to interpret. But at this juncture, it's highly unlikely the matter will be addressed by Congress before the upcoming holiday season, casting concern that confusion will continue to reign over the matter for months.  

Nonetheless, industry trade groups, including the Outdoor Industry Association and National Sporting Goods Association were quick to praise the highest court ruling on the matter.  

"This decision benefits brick-and-mortar retailers who have been collecting sales taxes," said Matthew Carlson, the NSGA's president and CEO. "It removes the unfair price advantage that many remote Internet sellers have by not collecting sales taxes that are due."  

In a friend-of-the-court brief filed last year, the NRF argued that the Supreme Court's 1992 decision in Quill Corp. v. North Dakota was outdate and that sales tax collection is no longer the burden it once might have been due to improvements in technology. In a brief filed this year, various trade organizations maintained the lack of uniform tax collection is "inflicting extreme harm and unfairness" on local retailers by "distorting the retail market in favor of absentee ecommerce."

Bain Capital Acquiring Varsity Brands for Reported $2.5 Billion

BY BOB MCGEE – JUNE 25, 2018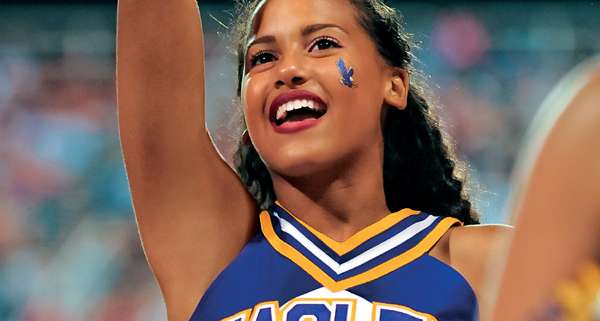 The purchase price for the parent of BSN Sports, the team sports equipment and apparel distributor; cheerleading uniform, camp and competition brand Varsity Spirit; and Herff Jones, a marketer of graduation and education products and services represents a 47 percent premium over the Memphis company's 12-month revenues of $1.7 billion for the 12 months ended Sep. 30, 2017.  

Bain, which is acquiring Varsity Brands from Charlesbank Capital Partners and an affiliate of Partners Group, will reportedly further accelerate the company's growth via complementary acquisitions and organic acquisitions and work with management to expand VB's digital reach and ecommerce operations. Varsity Brands CEO Adam Blumenfeld will continue the business under Bain, whose investment portfolio has included stakes in Canada Goose, TOMS Shoes and Burlington Stores. The transaction is forecast to close in Q3.  

In 2015, a federal court granted Varsity Brands copyright protection on its cheerleader uniform patterns and color designs. The company, acquired by current ownership in 2014, has been the Heisman Trophy maker since 2002. Herff Jones, which purchased Varsity Brands in 2011, bought BSN Sports for $460 million two years later.

New Balance Teams with NBA's Celtics

New Balance didn't chase any prospective NBA players ahead of last week's annual draft, but the company did something that will forever align it with the league's most storied, 17-time champion franchise, its hometown Boston Celtics. 

The 70,000-square-foot Auerbach Center, named after the late legendary president, general manager and coach of the Celtics and mentor to New Balance Chairman Jim Davis, was opened at New Balance world headquarters as the team's official practice facility. 

EXECS ON THE MOVE
New Leadership at Eddie Bauer, Pacific Sunwear

By BOB MCGEE – JUNE 25, 2018

Retailers Eddie Bauer and Pacific Sunwear, controlled by Golden Gate Capital entity PSEB, each have new senior leadership. At EB, Damien Huang has been promoted from SVP of merchandising & design to president. He joined the Seattle company in March 2010 as SVP of outerwear, accessories and gear where transitioned the brand's product assortment to activity-specific and outdoor lifestyle product. Over at PacSun, Alfred Change is promoted to president from EVP of men's merchandising & design. Other executive changes at the 422-door specialty retailer include the naming of Brie Olson as EVP/Chief Merchandising Officer for men's and women's and Joel Quill to VP of stores.
‍
Elsewhere,
• Arc'teryx promotes Megan Cheesbrough to VP of retail and George Weetman to VP of brand and digital commerce as Adam Ketcheson, VP of global marketing and B2C, exits the Amer Sports-owned brand.

• Fitness company Nautilus hires Jay McGregor, whose industry experiences spans Adidas, Birkenstock, Coleman Co., Gerber and Teva, as VP/GM of North American retail.

• Fjällräven hires Matthew Hershey as VP of sales and promotes Lara Silven to key accounts manager and adds Christian Brown as sales manager for Canada as the Louisville, CO company restructures its sales team. In July, the company is opening a Canadian office and establishing a third-party logistics warehouse in Montreal.
‍
• Nike's longtime advertising agency Weiden + Kennedy names Andre Gustavo, the managing director in its Brazilian unit as group brand director overseeing the Nike account globally.
‍
• Nite Ize names a trio of executives—Brenda Issac as VP of marketing; Jen Bryan as VP of customer experience; and Dale Karacostas as VP of innovation. The Boulder, CO company, set to celebrate its 30th anniversary in 2019, markets more than 500 products and accessories across seven categories, including fitness.
The Buzz
By Bob mcgee – JUNE 25, 2018
CrossFit sued Reebok last week in California, alleging the Adidas-owned company and its former exclusive licensing partner altered the way it calculated royalty payments made to the company starting in 2013 and paying CrossFit less than it was due over the period. The two companies signed a 10-year deal in 2010 giving Reebok exclusive rights to sell fitness apparel and footwear bearing the CrossFit trademark. In the lawsuit, the plaintiff also contends Reebok has failed to produce documents showing it spent a required $51.75 million on marketing the products over a period between 2011 and 2017.
‍
Update: The qualified bid deadline for bankrupt The Rockport Co. was reinstated to June 29 at 5 p.m. late last week after earlier being pushed back to July 6 at the same time. If there is more than one bidder for the West Newton, MA company, an auction for company assets will take place July 10 in New York. Meanwhile, sourcing factory Don Guan Stella Footwear Co. is objecting to the "cure amount" proposed in filings, suggesting the $5.7+ million listed is less than the $10.57 million owed to it under existing company contracts.

World Cup Fever: Fox Sports reported nearly 5.4 million U.S. viewers for Saturday's dramatic 2-1 match win for Germany over Sweden, the most-watched, non-U.S. men's World Cup group stage game since 1990. This reporter saw multiple kits out in full force walking through Manhattan and Williamsburg, Brooklyn, including those of Mexico, Germany and Colombia. 

Tubes of the Week