The Brits Arrive at The Finish Line

By Bob McGee – June 18, 2018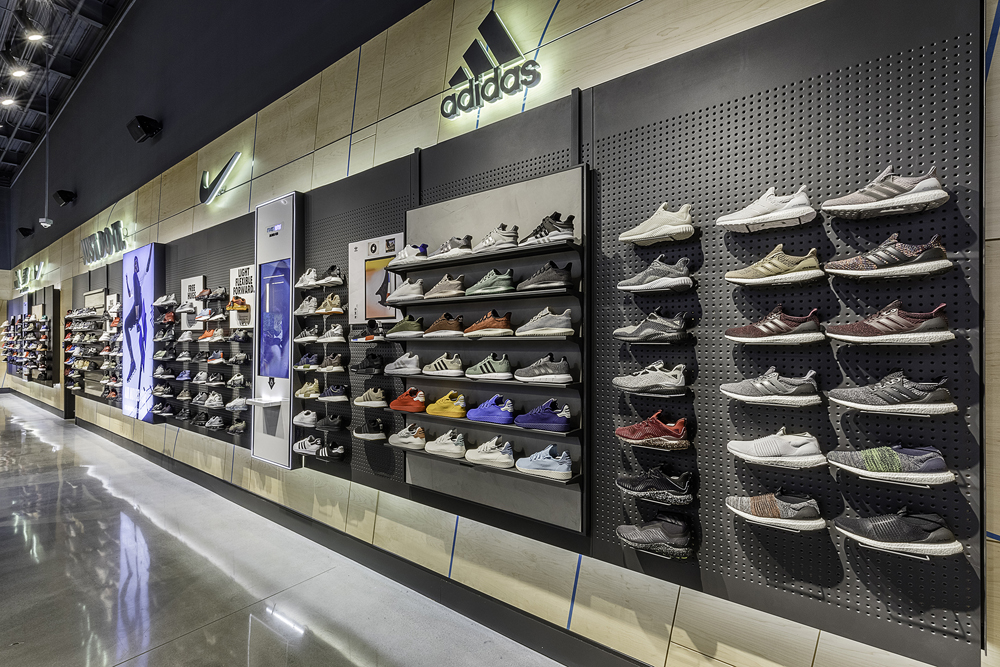 Less than three months after it was announced, the proposed merger between The Finish Line and U.K.-based and JD Sports Fashion Plc closes today. FINL and JD shareholders, in separate special sessions last week, approved the $558 million deal. The closed transaction essentially makes Indianapolis-based Finish Line the U.S. subsidiary of publicly traded JD Sports, which owns more than 20 brands and has brick-and-mortar presence in many European countries, South Korea, Malaysia and Australia. The company generated more than $4.52 billion in global revenues for the 53 weeks ended Feb. 3. Pro forma assets of the merged companies exceeded $2.88 billion on March 3.  

Essentially all JD shares, more than 899.6 million, were cast in favor of the acquisition on Friday. Earlier in the week, FINL shareholders approved the deal with more than 28.5 million shares voted in favor and only 41,850 shares against. Separately, FINL shareholders failed to approve a non-binding advisory proposal by a nearly 2-to-1 ratio that would pay five top Finish Line senior executives more than $23.2 in aggregate in "golden parachute" compensation, including more than $9.65 million to CEO Sam Sato, if any of them is terminated following the transaction. Given the more than 18.79 million FINL shares cast against the proposal versus slightly more than 9.5 million shares for it, it's unclear at this time if the FINL senior executives will leave the emerging entity after today's closing.

"…as the compensation that is paid or may become payable to the Finish Line executives in connection with the merger agreement is contractual, such compensation will be paid or may become payable if the merger is completed regardless of the outcome of the advisory vote," a FINL public filing made earlier this year states.  

How JD approaches the U.S. market with The Finish Line, its first presence in the market, bears watching, especially given the shifting retail market landscape. The six pillars of the global retailer's strategy, as outlined earlier this year by its Executive Chairman Peter Cowgill, include: providing a best-in-class multi-brand experience with breadth newness and exclusivity; satisfying a demanding digital-first consumer with innovative technology; developing a multichannel infrastructure that allows consumers access to all inventory and shop in the channel and at the time of their choice; delivering an enhanced brand proposition; being first to market with new styles; and continually investing in sector-leading physical retail environments.

As China Trade War Buzz Escalates, Industry Spared
By Bob Mcgee – June 18, 2018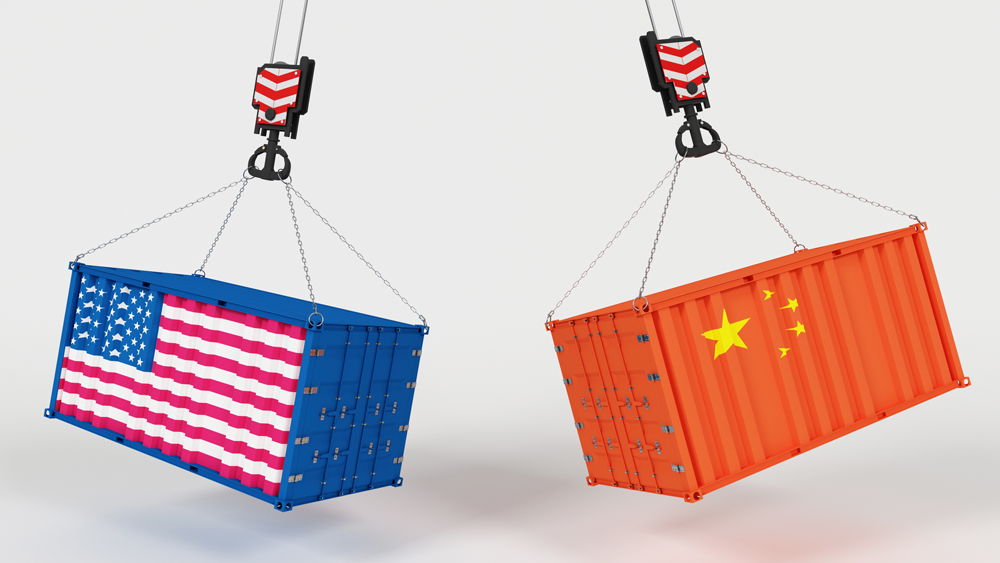 The U.S. decision to impose $50 billion in retaliatory tariffs on certain Chinese products, starting July 6, will not include apparel, footwear and travel goods. That's certainly good news for the industry, but the fluid trade battle means industry-related goods may eventually be impacted. The initial list of products, subject to an additional 25 percent tariff next month, include machinery, plastics and semiconductors.

The American Apparel and Footwear Association confirmed last week that machinery utilized in the manufacture of apparel and shoes was removed from the list, but the trade group added, "any new tariffs present an immense burden for the American people."

China, now adding duties to 659 classifications of U.S.-made goods versus only 106 in April,
is expected to implement $16 billion in additional tariffs on U.S.-made goods, including coal, crude oil and medical devices, at a later date. The current, additional Chinese tariffs will be levied against American beef, poultry, tobacco and automobiles. 

The Outdoor Industry Association, while pleased that key industry goods were left off the additional tariff list by the U.S., urged the Trump Administration "to continue to engage their Chinese counterparts in a constructive dialogue to resolve legitimate concerns about China's IP practices and forced technology transfers."

Further, the trade group said additional tariffs on outdoor products that are already overtaxed "could have a devastating impact on outdoor companies and significantly raise costs for consumers."  

OUTDOOR Insight
Too Many Trade Shows? Reporting Back from Grassroots Connect
BY Jennifer Ernst Beaudry – JUNE 18, 2018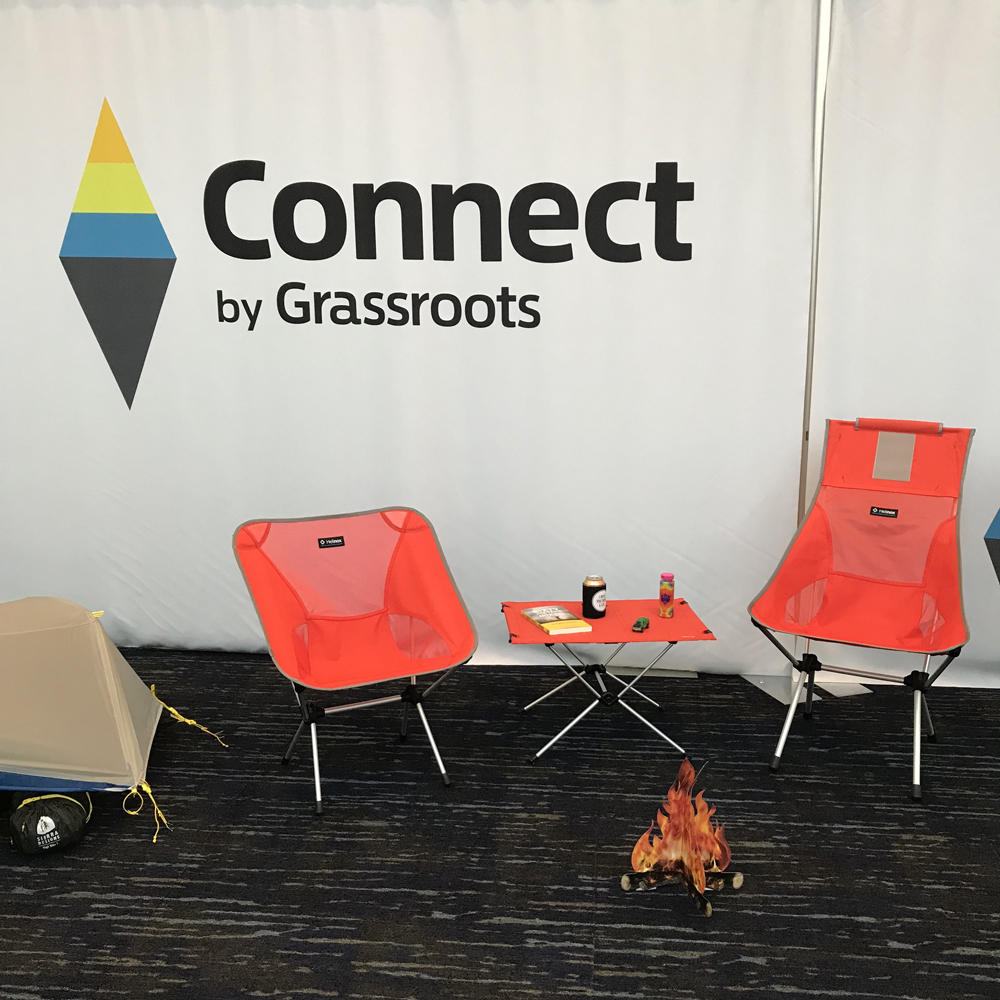 Strategies for dealing with the upcoming winter Outdoor Retailer show — or to be more precise, both shows — dominated show floor chatter at the Grassroots Connect trade show in Knoxville, TN. (The upcoming shows will be the first in the revamped show cycle that will see OR host three shows a year, in November, January and June.) No clear consensus seems to have emerged as to how brands and retailers are planning to adapt.

At the show, attendees seemed equally split between those that planned to attended both winter shows, with most saying they planned to do so with an eye to eventually choosing one or the other); those that planned to attend the November edition; and those that planned to go in January. Most vendors polled by Sports Insight Extra suggested that they (and their sales rep force) have already felt stretched thin by the growing importance of regional shows but weren't willing to miss the national events — although many said they ultimately envisioned the show picking one date or the other. (The Grassroots Connect show will move to Denver and run immediately before the November edition of OR; the June edition will return to Knoxville take place the week prior to OR.) 
‍
Grassroots Connect is an invitation-only show hosted by the Grassroots Outdoor Alliance, a group of 65 leading outdoor independents. Member retailers, as well as selected outside independent stores (the show bills it retailer base as the top 30 percent of the outdoor specialty retail market) meet with GOA's 70 vendor partner brands (and invited others) for preseason ordering.
‍
Buyers and vendors were focused on prepping orders for the Spring '19 season, but tightening up their store operations and deepening engagement with consumers through events and social media were top-of-mind.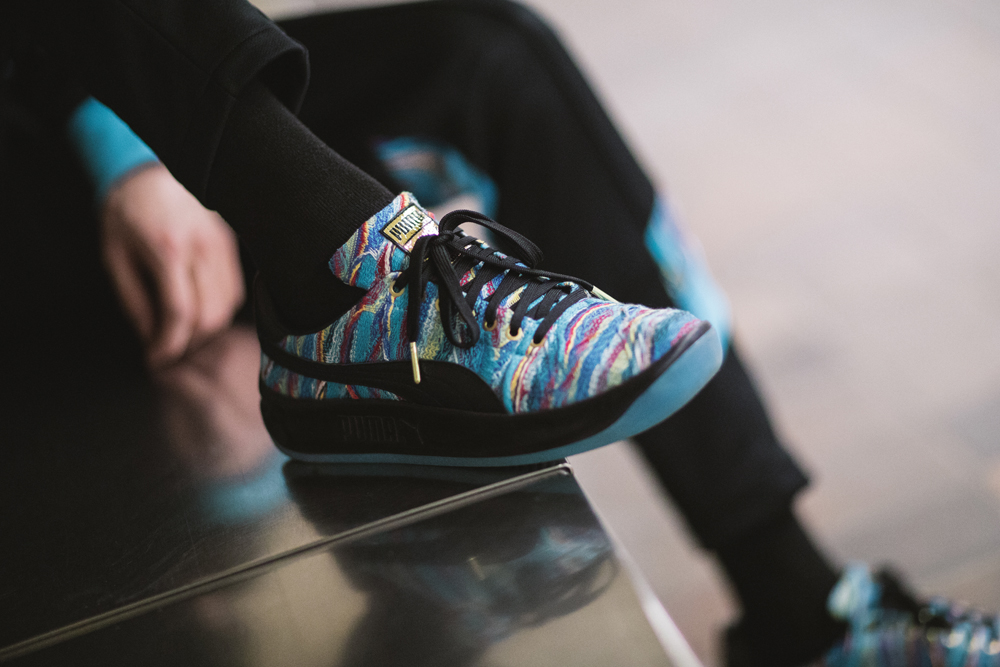 The Street Appeal of Coogi & Carrots

Puma and Champion are introducing new, street-forward collaborations this month. The Cat has aligned with Australian brand COOGI for collections that "re-imagine" classic Puma and COOGI silhouettes with head-to-toe offerings that merge comfort and style. The first of three Puma/COOGI rollouts drops June 28. Hanesbrands-owned Champion, has introduced a limited-edition capsule collection, Carrots University by Champion, at its Los Angeles store. The collection, which combines the vision of designer Anwar Carrots with Champion's collegiate-inspired products, hits Champion.com on June 19.  

TEXTILE Insight
Tick Tock: Wearable Tech Market to Accelerate 

By EMILY WALZER – JUNE 18, 2018
All industries face challenges, as well as offer exciting opportunities, yet the situation with wearables is uniquely complex. While execs are bullish on the business, the necessary smash-up of two distinct supply chains remains an issue. 

The heart of the matter is that the textile supply chain and the supply chain of electronics are a total mismatch. The cut and sew world requires about 24 months for product to come to market, whereas the development cycle for electronics is half that. With market trends happening faster and faster —some say trends now take shape within a timeframe of just three years — today's supply chains beg for disruption. 

To accelerate growth in wearables Ben Cooper, managing director of IoClothes, believes the market needs to recognize that business models have to change. "Thinking of the Internet of Clothes as networking objects is a disruptive product concept that we are trying to stuff into a model that doesn't want to accept it." 

How to get sensors to disappear into clothing that meet the needs of contemporary consumers sparked conversation throughout the Wear conference held in New York City earlier this month. The event, organized by Smithers Apex, garnered wide appeal, indicative of the increasing diversity of the wearable tech marketplace. Execs attending hailed from Nike, Ralph Lauren, Hanesbrands, Target and Patagonia along with professionals from several research universities, an array of tech startups, and established players including Goggle and Intel. Many in the audience were first timers to a Wear conference.  

Product variety is also broadening. Hundreds of companies now play in this space delivering wearable tech innovations aimed at markets ranging from baby monitoring to pro athletes to patient health. 

According to market research firm Tractica, smart clothing and body sensors will grow to become a market worth $19B by 2020. 

State of the Market
"We are bullish on wearables and see tremendous opportunities and lots of area of specialization," said Stacey Burr, founder of Future Standard, and alumni of Digital Wear at DuPont and Textronics, adidas. 

She and others mention the massive tailwind coming from the health and prevention front that is going a long way in getting consumers excited about wearable tech.  

Trending in wearables are products that don't need to be charged thanks to energy harvesting and ultra-low power processors; wearables that don't need to be paired because cellular connectivity is everywhere; and wearables that affect not measure, such as products to promote better sleep. In other words, good-bye the nightly plug in ritual as your body becomes an information center.
RETAIL ROUND-UP
Kynetic Biz Units Make Deals; DSW Tests Kicks Concept 

By bob mcgee – JUNE 18, 2018
Kynetic, the privately held business controlled by wheeler-and dealer Michael Rubin, is showing no signs of slowing down. Already this month, the company's Fanatics' licensed apparel business has struck a shop-in-shop deal with JC Penney, and its Boston-based Rue La La unit has agreed to acquire flash sale rival Gilt from Hudson's Bay Co. The acquisition, reportedly for a fraction of the $250 million the Saks Fifth Avenue parent paid for it in 2016, ends Rubin's quest for the operation. He previously attempted to acquire Gilt nine years ago when he headed GSI Commerce. The new combined entity, to be called Rue Gilt Group, will reportedly generate annual sales approaching $1 billion from a total of 20 million customers. Each website will continue to operate independently of one another. Kynetic is promising to hire 150 more staffers for Gilt, spread among Boston, New York and Kentucky. Rubin told the Washington Post that the number of shoppers for the two sites will make it easier to acquire merchandise from apparel brands.

As for the Fanatics-JC Penney relationship, early last week the two parties disclosed that 325 Fanatics in-store shops with curated collections of local collegiate and pro team merchandise for men, women and children, will be added to Penny doors ahead of the Back-to-School season for a total of 650 Fanatics' shops in the department store with both licensed apparel and headwear from the likes of Adidas, Nike, New Era and Majestic. Penny's intends to open 50 premium Fanatics' shops, approximately 1,300-sq. feet in size—in 50 stores.

Elsewhere
• DSW, which is in the midst of increasing the number of specialized kids' sections in its doors, is reportedly financially backing a new, specialty sneaker retail concept with a high-tech feel called Grail. Retailer told Chain Store Age that it has no plans to open the banner in the U.S.
‍
• Private equity firm Golden Gate Capital has created a new operating company to manage Eddie Bauer and Pacific Sunwear. The two retailers have combined annual revenues of $1.5 billion, including $400 million in ecommerce sales, from 700+ stores. Eddie Bauer CEO and President Mike Egeck will be CEO of the new parent, PSEB, and oversee the businesses of both banners. Eddie Bauer and PacSun, which have generated year-to-date comp store sales increases of 6 percent and 8 percent, respectively, will continue operating independent front ends as they benefit from shared services. Golden Gate says customers of each business will experience no changes.
• U.S. consumer sentiment index, as calculated by the University of Michigan, rose to 99.3 earlier this month from 98.0 in May. Meanwhile, May retail sales rose 5.9 percent from May 2017 levels with the sporting goods/hobby/musical instrument and bookstore segment essentially flat on adjusted basis last month at $6.9 billion. 

• Flip Flop Shops, recently acquired by Bearpaw, generated $2,064,000 in franchisee fee revenues for Cherokee in the company's most recent FY, and $500,000 in the quarter ended May 5.  

Canada Goose Ramps Up DTC, Retail, Manufacturing

By Bob mcgee – JUNE 18, 2018
The maker of premium-priced, cold weather gear saw its stock price soar 27 percent after reporting a 46 percent increase in annual sales to $591.2 million for the 12 months ended March 31. Revenues from Direct-to-Consumer, which rose 121 percent for the year, accounted for more than 43 percent of all revenues at $255.0 million. FY U.S. sales rose nearly 40 percent for the year.

In FY19, where GOOS is forecasting at least 20 percent top line expansion, an increase in adjusted income per share of at least 25 percent and DTC to approach 50 percent of all revenues, the company intends to expand into China. As it staffs up a regional office in Shanghai with 14-16 employees by year-end, Canada Goose will open stores in Hong Kong and Beijing. Additionally, in Q3, the brand will transition its China DTC presence to T-Mall's luxury pavilion of curated premium brands.

Closer to home, Canada Goose intends to open additional North American retail stores in Short Hills, NJ, Montreal and Vancouver this year as it also establishes its third factory in Winnipeg. The production facility, to be built out in two phases over the next three years, will produce all of the brand's down-filled jackets. 

The Gap Hires Billabong Exec; Iconix CEO Out

By Bob mcgee – JUNE 18, 2018
Billabong International CEO Neil Fiske, a former CEO for Eddie Bauer, takes over as president and CEO of The Gap on Wednesday. He will charged with repositioning the iconic retailer, which has had to endure late deliveries and the impact of discounting excess inventory. Parent Gap Inc. has become increasingly reliant on its Old Navy and Athleta retail chains to drive the top and bottom lines and needs Fiske to turnaround the Gap brand's fortunes and perception with consumers.

Elsewhere,
• Reebok has hired Karen Reuther, a Nike executive for a dozen years, as global creative director. Most recently, she was creative director/brand psychologist for Cast Collective, Boston consultancy group that has counted Puma, Vans, Timberland, TJX Corp. and others as clients.

• Iconix Brands Group CEO John Haugh has left the New York company, replaced on an interim basis by Executive Chairman Peter Cuneo. Iconix has seen three of its major licensed brands—Danskin, OP and Mossimo—eliminated at discounters Walmart and Target in recent years. Iconix has reportedly been on the block since Nov. 2017.
‍
• Canada Goose names Jonathan Sinclair as CFO to replace the retiring John Black.

• Bridgestone Golf names Dan Murphy, the Covington, GA company's EVP of sales and marketing from 2004-2015, president and CEO.

The Buzz
By Bob mcgee – JUNE 18, 2018
Brownells, the nearly 80-year old maker of firearms and gun accessories, sees YouTube re-instate its account after pressure from gun advocates. The Google-owned website reportedly ceased the company's video channel June 2 with warning.

Perry Ellis International, the publicly traded Miami company whose portfolio of apparel brands includes Original Penguin, Nike Swim (under license) and Callaway (under license) apparel among others, is going private in a $437 million definitive merger transaction with an entity controlled by company Founder George Feldenkreis. The transaction is slated to close sometime in the second half of the year.

Russell Athletic is partnering with Augusta Sportswear to bring Russell Athletic uniforms back to the team sports channel, starting August 1 with the debut of basketball uniforms and workout apparel. Augusta Sportswear has become the official team sport partner of the Bowling Green, KY company and will offer Russell Athletic-brand uniforms for basketball, baseball, softball and football in addition to distributing workout apparel. The categories will be phased in starting Aug. 1.

Tubes of the Week