Sizing Up Retail Executive Compensation

By Bob McGee – June 18, 2018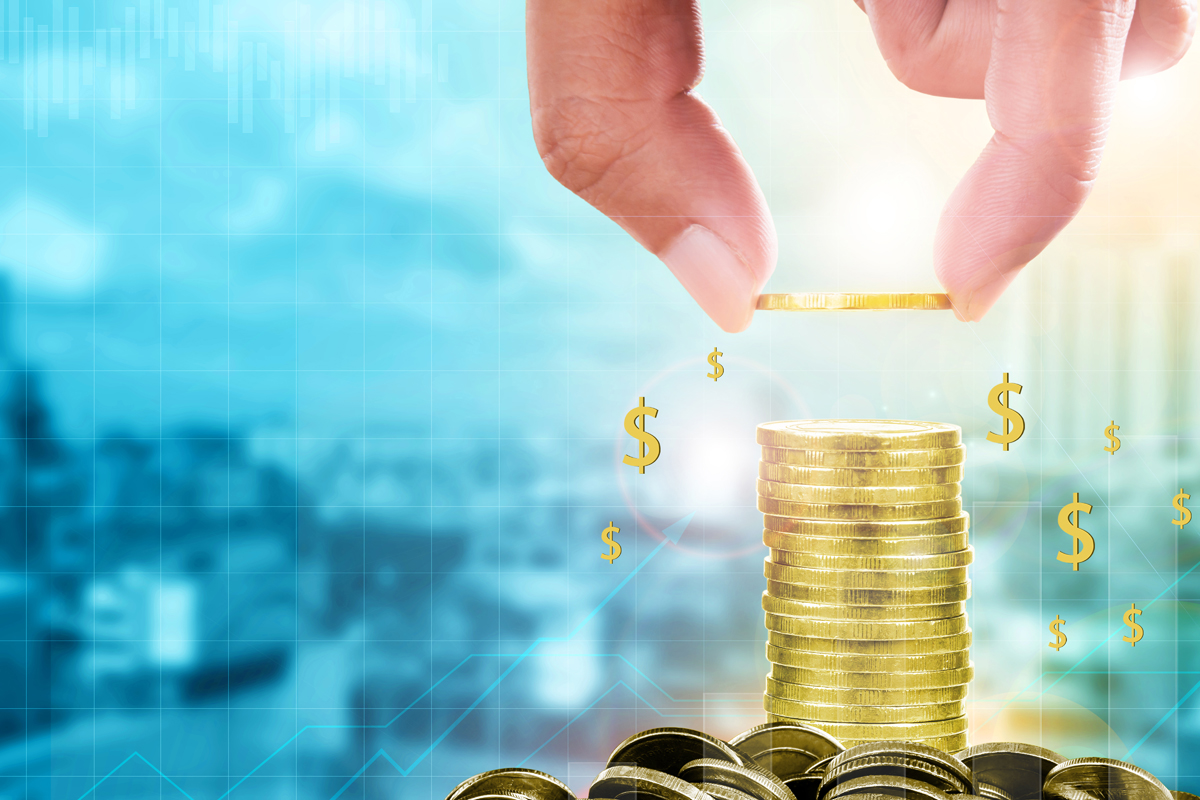 The Top 25 senior executives of public U.S. retailers in the sporting goods, soft goods and general merchandise segment were compensated, on average, more than $6.9 million in 2017. That total lags counterparts in the technology and financial sectors where average annual compensation packages reached $15.7 million last year, according to executive data firm Equilar. As of May 30, the median salary of a retail store operations executive in the U.S. was $202,383, according to Salary.com.  

Walmart President and CEO C. Douglas McMillon tops Sports Insight Extra's exclusive rankings with a 2017 compensation package exceeding $22.7 million. Michelle Gass, the former chief merchant for Kohl's who became the retailer's CEO last month, is the highest paid woman in the Top 25 with a compensation package exceeding $12.58 million. Ed Stack, Chairman and CEO of the country's largest full-line sporting goods retailer, took a 15 percent haircut on his annual pay last year at Dick's Sporting Goods.

It should be noted that of the more than $172.5 million in compensation for the Top 25 retail execs last year, more than 52 percent of the total, or $89.9 million, was paid in stock and more than 10.4 percent, or nearly $18 million, was in options.  

Marc Lore, the EVP and head of Ecommerce for Walmart, skews the list totals due to his more than $243.8 million package in 2016 when he sold Jet.com to the retail behemoth. Excluding Lore, the Top 24 senior retail executives realized a 50 percent increase in annual compensation in 2017. Including Lore, aggregate annual compensation of the Top 25 dipped 51 percent year-over-year.  

Read more about the annual compensation of the retail Top 50 in an upcoming issue of Sports Insight magazine.
Retail Executive Compensation
C. Douglas McMillon, President and CEO, Walmart
C. Douglas McMillon, WMT
Harry A. Lawton III, President, Macy's
Harry A. Lawton III, M
Michelle Gass, Chief Merch./Customer Officer & CEO-Elect, Kohl's
Michelle Gass, KSS
Kevin Mansell, Chairman, President and Chief Executive Officer, Kohl's
Kevin Mansell, KSS
Jeff Gennette, Chief Executive Officer, Macy's
Jeff Gennette, M
Marc Lore, EVP & Head of Ecommerce, Walmart
Marc Lore, WMT
Edward W. Stack, Chairman and Chief Executive Officer, Dick's Sporting Goods
Edward W. Stack, DKS
Sona Chawla, Chief Operating Officer & President-Elect, Kohl's
Sona Chawla, KSS
Brent L. Moody, Chief Operating and Legal Officer, Camping World
Brent L. Moody, CWH
Diane M. Sullivan, CEO, President & Chairman of Board, Caleres
Diane M. Sullivan, CAL
Roger L. Nuttall, President, Camping World
Roger L. Nuttall, CWH
Richard A. Johnson, Chairman, President & CEO, Foot Locker
Richard A. Johnson, FL
Jeffery A. Kantor, Chief Merchandising Officer, Macy's
Jeffery A. Kantor, M
Deborah L. Feree, V. Chairman and Chief Merchandising Officer, DSW
Deborah L. Feree, DSW
Roger L. Rawlins, Chief Executive Officer, DSW
Roger L. Rawlins, DSW
Lauren R. Hobart, President, Dick's Sporting Goods
Lauren R. Hobart, DKS
Paul J. Gaffney, EVP & Chief Technology Officer, Dick's Sporting Goods
Paul J. Gaffney, DKS
Jay L. Shottenstein, Executive Chairman of the Board, DSW
Jay L. Shottenstein, DSW
Andre J. Hawaux, Former EVP & Chief Operating Officer, Dick's Sporting Goods
Andre J. Hawaux, DKS
Jerry Stritzke, President & CEO, REI
Jerry Stritzke, REI
Richard M. Ausick, Division President, Famous Footwear, Caleras
Richard M. Ausick, CAL
Pawan Verma, EVP, CIO & Custom Connectivity Officer, Foot Locker
Pawan Verma, FL
Stuart Haselden, Chief Operating Officer & CFO, Lululemon
Stuart Haselden, LULU
Stephen D. Jacobs, EVP & CEO North America, Foot Locker
Stephen D. Jacobs, FL
Lewis P. Kimble, EVP & CEO International, Foot Locker
Lewis P. Kimble, FL
TOTAL (Excluding Marc Lore)
TOTAL (Excluding Marc Lore)
FOOTWEAR INSIGHT
Bearpaw Parent Acquires Retail Chain
By Bob Mcgee – June 11, 2018
Bearpaw Holdings, the Citrus Heights, CA parent of the moderately-priced, comfort casual fashion brand, last week acquired the 59-door Flip Flop Shops franchise retail chain from Cherokee Global Brands. Financial terms of the transaction weren't immediately disclosed. From a strategy perspective, it's possible Bearpaw, owned and founded by CEO Tom Romeo, will use the acquisition to broaden its distribution and test new spring/summer styles with a new customer base.

"It's a possibility, there's potential," John Pierce, president of Bearpaw, confirmed to Sports Insight Extra in an interview at the FFANY Shoe Show in New York last week. "We've got some products that fit their model. But we're not going to force the issue, but if we feel there's something that's a right fit, we will take advantage of it."

Women account for 75 percent of revenues at Bearpaw, which has had some success with its spring collection. Thus far, despite some discussions, Bearpaw has had no presence in Flip Flop locations. In a statement, Romeo said, "The Bearpaw sheepskin boot is the flip flop of winter. The alliance between Flip Flop Shops and Bearpaw will create the perfect balance of seasonal products and styles for consumers to enjoy year-round."

Pierce said the acquisition will be treated as a separate business from Bearpaw carrying the brands that "make sense (to Flip Flop customers), even if they're a (Bearpaw) competitor."

Romeo's career in the shoe industry began years before he launched Bearpaw, paying $500 to a Native American artist to generate the brand's name and logo. Prior, he made and marketed Riddell branded athletic shoes under license and an entry-level court shoe brand called Attix.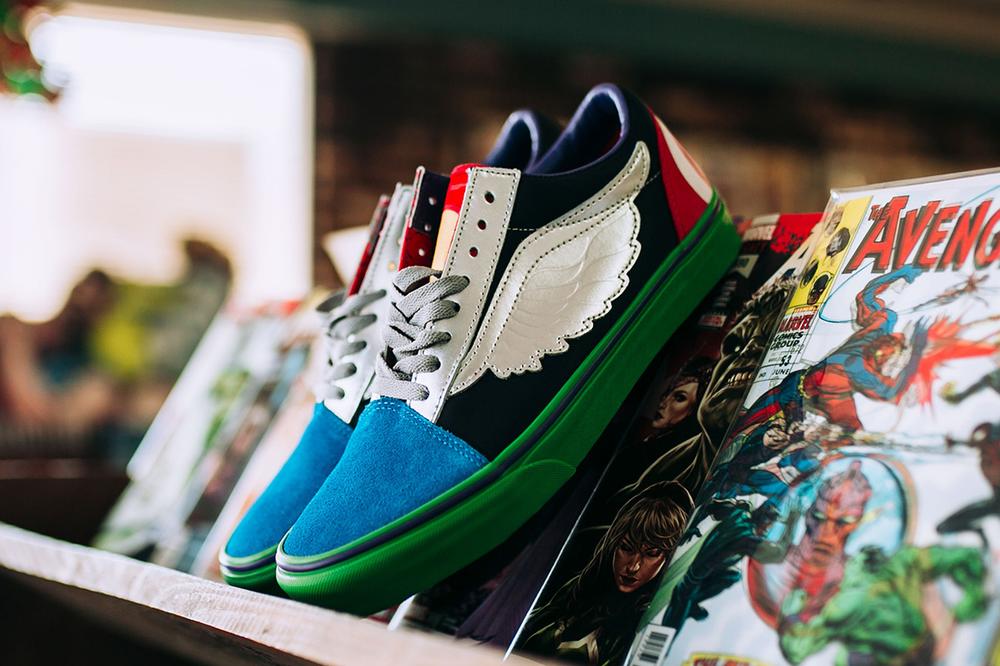 Supersized Superheroes

Vans x Marvel Collection, featuring 70 total styles of footwear, apparel and accessories, hit retailers around the world and Vans.com on June 8. The collection, coinciding with the popularity of the "Avengers" movie comes five years after the VF Corp.-owned brand first teamed with the likes of Iron Man and The Hulk in 2013. 

TEAM Insight


Rawlings Acquired Again

By bob mcgee – JUNE 11, 2018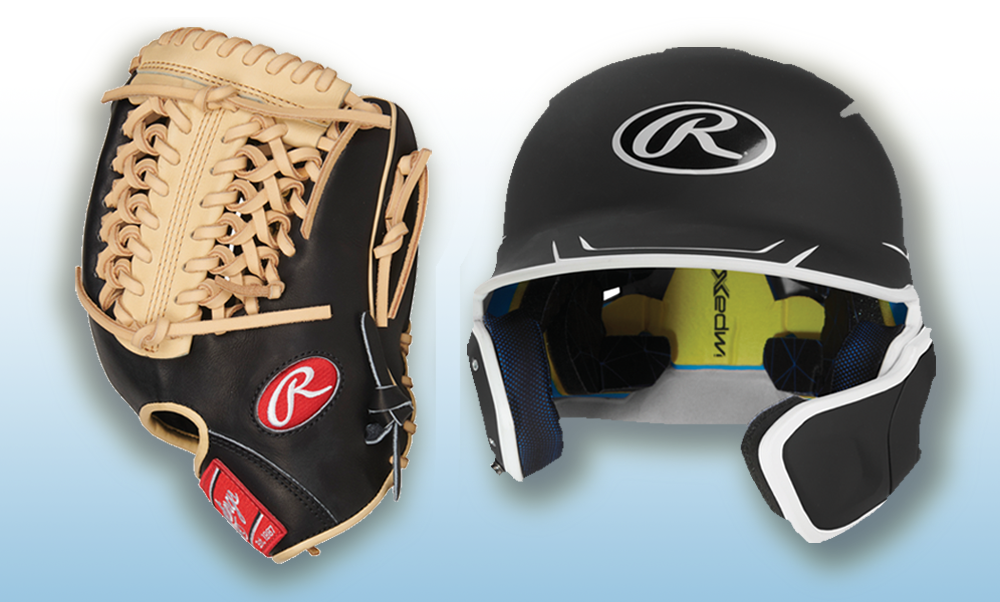 Iconic baseball company and brand Rawlings, founded in 1887, has its fourth new owner in the last 15-and-a-half years. A fund affiliated with Marina del Rey, CA-based Seidler Equity Partners is acquiring the majority of the Fenton, MO company with Major League Baseball acquiring an unspecified minority stake for an estimated $395 million. Peter Seidler, founder and managing partner of the private equity firm that will manage a fund established for the acquisition, is a managing partner for the holding company that owns the MLB's San Diego Padres. His family, including his sister, Therese O'Malley Seidler, also manages Dodgertown.

In a statement, the MLB said, "We are particularly interested in providing even more input and direction on the production of the Official Major League Baseball, one of the most important on-field products to the play of our great game."

Rawlings, whose brand portfolio also includes Worth and Miken, generated net sales of approximately $330 million in 2017. It has had an exclusive contract to supply the MLB with baseballs since 1977. Its Costa Rica plant sells more than 80 percent of the approximately 2.2 million baseball it manufactures annually to the league. Additionally, with many pro players donning its batting helmets, Rawlings has moved to take advantage of a trend towards extra protection with its introduction of the ACH Batting Helmet EXT that provides additional facial coverage to the jaw and cheek while maintaining visibility.

It isn't entirely clear what Seidler's plans are for the company, but the private equity firm is familiar with the sports industry given its stakes in fitness club operator LA Fitness and retailer Sportsman's Warehouse.

Rawlings' ownership chain this century began with its acquisition by K2 in Dec. 2002 for $84 million in stock, including the assumption of $30 million in debt. The runner-up bidder at the time, with an offer of $69 million was Quicken Loans' founder and current NBA owner Dan Gilbert, who had a 15-percent stake in Rawlings at the time. Less than five years later in April 2007, Jarden acquired K2 in a deal valued at $1.2 billion, including an assumption of debt. Newell Brands, the former Newell Rubbermaid that merged with Jarden in a $15 billion transaction finalized in April 2016, announced its plans to divest Rawlings in late January of this year. 

TEXTILE Insight
From Design to Delivery with Speed, Precision & Personalization

By EMILY WALZER – JUNE 11, 2018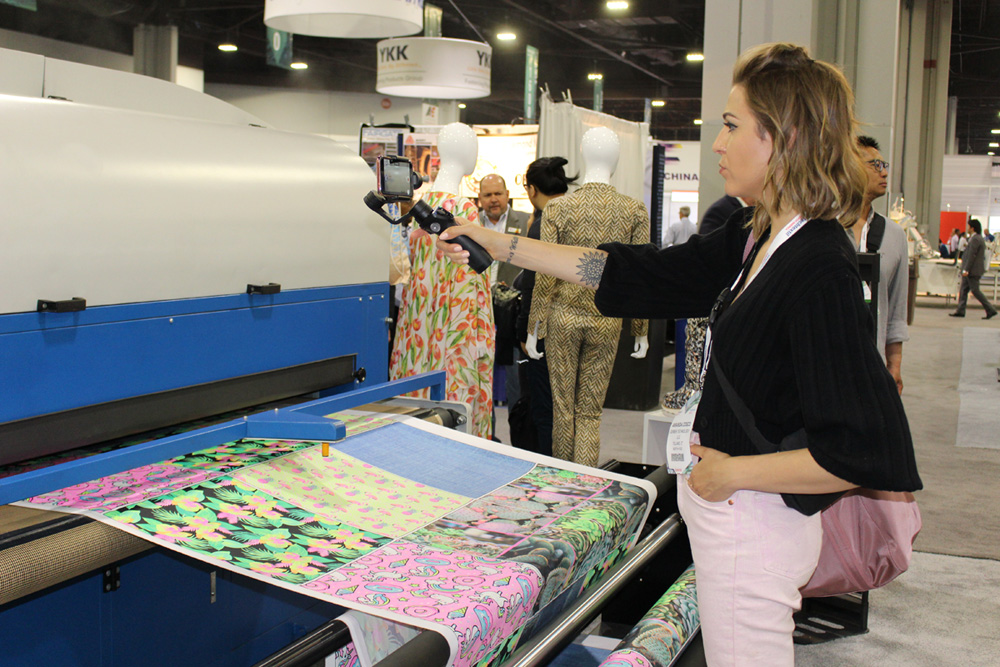 The World Congress Convention Center in Atlanta buzzed, beeped and flashed for three days in May as cutting machines moved with astonishing high-speed accuracy while robots maneuvered from one work station to the next through busy trade show aisles and displays of smart textiles charted body metrics in real time. Welcome to Industry 4.0. 

Advances in automation and digitization are giving way to new manufacturing models as consumer demand for speed to market customization drives innovation from design to delivery. Micro-factories the size of a large trade show booth have the capability to create, print, cut, stitch and finish product within timeframes unheard of in traditional assembly. 

The latest machinery combined with today's connected fabrications is energizing the sewn products arena and encouraging domestic production. Indeed, execs believe the advantages of autonomous sewing can combat challenges facing the industry. They cite improved productivity, efficiency and safety as key factors automation offers, in addition to enhanced competitiveness against overseas companies that have access to inexpensive labor. High annual turnover rates, shortage of available textile workers and long learning curves needed to achieve skills for many jobs have hindered American sewn manufacturing in recent years. 

"On demand manufacturing represents a sea change in apparel production and takes our traditional model and turns it on its head," said Frank Henderson, CEO, Henderson Sewing in a morning presentation on Day 1 of the TechTextil/TexProcess show. He described digital factory automation as "intelligent" production with the ability of sensors and devices to interconnect to electronics that deliver product in a fraction of the time of conventional manufacturing.

This concept was front and center in the TexProcess section of the industry-wide gathering held in Atlanta May 22-24th.  At the Gerber Technology booth, for example, managers showed how to use new equipment and software to go quickly from design to production, and concept to consumer. Demos included 2D & 3D design, direct to textile printing, automated vision aided cutting, autonomous robotic movers and robotic sewing. The Tolland, CT-based firm also demonstrated a mass automation work system showing the data flow from concept through design, virtual sampling and mass production.

A star of Gerber's presentation was Gerbie an Omron mobile robot. Show attendees dashing from appointment to appointment stopped in their tracks to watch as Gerbie made its way from the Gerber booth with a container full of cut fabric to the Henderson's Robotic Sewing Station for finishing.  
The trend of robots working alongside humans is gaining acceptance. "We hope, and we believe, that robotics and collaborative automation can take the place of some of our lost skill set," commented Henderson. "The flexibility this provides for small plants is seen as a game-changer especially as automation becomes more affordable."  In other words, the CoBots are coming! 

Read an expanded version of this story in the upcoming issue of Textile Insight magazine.
RETAIL
Genesco Working to Reshape Biz

By bob mcgee – JUNE 11, 2018
The parent of Journeys and Lids has developed an action plan to reshape and improve key components of its overall business. The strategy involves divesting its Lids Sports Group, which suffered a 7 percent comparable store sales drop in Q1 on a 10 percent decline in overall sales; improving key aspects of the Journeys' customer experience and distribution process; and reducing overall annual costs by $35-40 million to improve profitability. The latter is being accomplished through a number of initiatives, including a headcount reduction, store closures and a renegotiated freight carrier contract that took effect at the end of 2017. The company intends to shutter over 100 doors in 2018 but will keep stores open on short-term leases if rent terms are attractive.

Genesco Chairman, President and CEO Robert Dennis told analysts last week that the Nashville company has established a three-year roadmap to implement improvements at Journeys, which will include cultivating a better understanding of the needs of its customers and an expansion of its distribution center with a customized module for ecommerce picking. In Q1, 11 percent, or approximately $71 million, of total revenues were generated by DTC.
 
Journeys generated a 6 percent comparable store sales gain on nearly 8 percent topline improvement in Q1 to more than $306.1 million. During the period, the retail chain experienced continued momentum from retro and lifestyle athletic trends from a greater number of brands than in Q4. The trend is forecast to continue for the retailer throughout 2018. 

Newness, Local Assortments Key Zumiez Strategy

By Bob mcgee – JUNE 11, 2018
The retailer, which generated an 8.3 percent comparable store sales increase in Q1, exceeding guidance of 4-6 percent, says one of its primary tactics is delivering a fresh assortment to customers wherever they shop.

"Our model is about the diversity of the brand selection, and not just at a national level but one that relates to local store by store assortments," CEO Richard Brooks told analysts last week. "So, our ability to micro assort small brands that are relevant in local markets is a very important part of our business, not necessarily for driving sales but for driving newness for our customer that cares about uniqueness…so they are willing to wear those new brands first. That's really a hallmark of a big part of our business."

Zumiez, which has experienced seven consecutive quarters of positive comparable store sales growth, is forecasting a low-single digit increase this year. 

Adds Brooks: "In this channel-less world we believe that trend cycles are shifting at a faster rate than ever before. New brands emerge that can quickly move from a locally recognized one to a global brand. We believe there is a level of customer transparency in retail that is driving out inefficiencies within the market and forcing consolidation in the industry."

The Buzz
By Bob mcgee – JUNE 11, 2018
Adidas inks a multi-year endorsement deal with Arizona Cardinals' first-round draft pick, quarterback Josh Rosen. The former three-year starter at UCLA joins the Three Stripes' football roster of player-endorsers that includes Aaron Rodgers, Alvin Kamara and Dak Prescott among others. Rosen is expected to play a key role in the future adidas brand and marketing campaigns and collaborate on the design and creation of future football products and training apparel. (foto)

Outdoor Industry Association details its newly elected and returning board members ahead of next month's Outdoor Retailer trade show in Denver. New or returning directors include: Jonathan Cedar, CEO of BioLite; Phyllis Grove, VP of marketing and ecommerce for Hydro Flask; Dana Howe, retailer relations manager for Grassroots Outdoor Alliance; Rue Mapp, Founder & CEO of Outdoor Afro; Bruce Old, VP of global wholesale for Patagonia; and Jim Smith, owner of Mountain Chalet. Meanwhile, Gordon Seabury, OIA board chair during the formation of the organization's new strategic plan and CEO of Toad&Co., is departing after 11 years. Also, Tracy Mayer, owner of Backcountry North and Lisa Pike Sheehy, VP of environmental activism at Patagonia, are departing after serving three-year terms.

Trek Bicycle Corp. settles a lawsuit brought by the family of the late comedian Chris Farley over the Wisconsin company's naming of its "fat bike" line called Farley that feature models with oversized tires, according to the New York Times. Terms of the settlement were not disclosed.
Tubes of the Week