Trade War or Negotiating Tactic: Outdoor Business Stands to Take Hit

By Bob McGee – June 4, 2018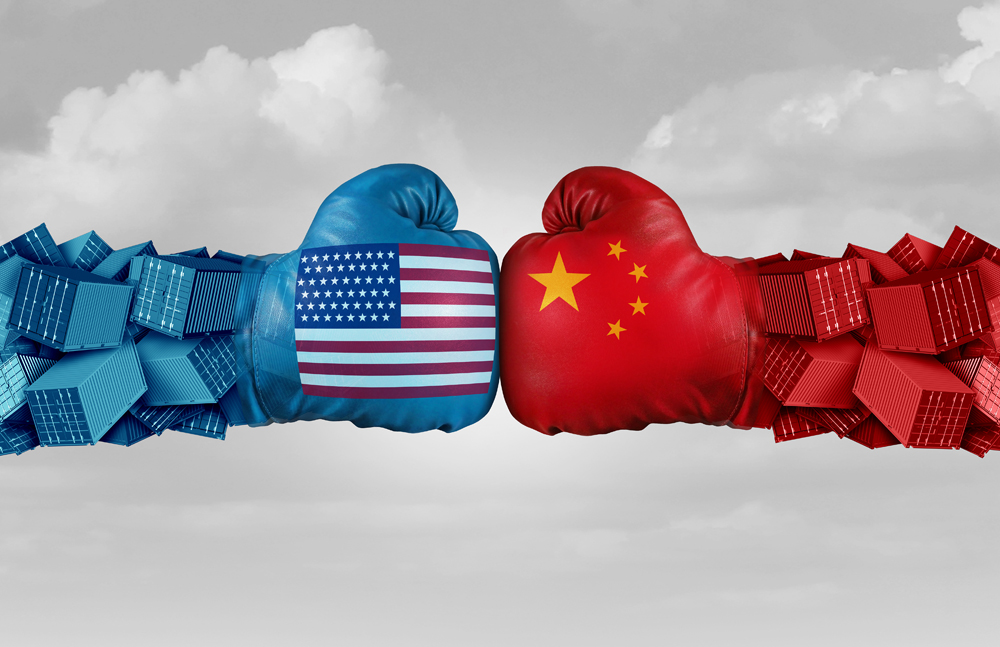 Ongoing trade talks over additional tariffs on products imported to the U.S. are creating tension from Beijing to Banff and the possibility of retaliatory action from Canada, Mexico and China. The U.S. is threatening to impose tariffs on up to $50 billion of Chinese products and is reportedly eying another $100 billion in Chinese products to tax.

In a statement, China, which is promising to retaliate by placing $50 billion worth of tariffs on U.S. products, said, "If the United States introduces trade sanctions including a tariff increase, all the economic and trade achievements negotiated by the two parties will not take effect."

For its part, the Trump Administration is holding firm that changes need to be made "in an unfair (trade) relationship involving a multi-billion trade deficit."

On the matter, Defense Secretary Jim Mattis told a national news program yesterday, "We would love to have a peaceful, friendly relationship with China. But we're also standing firm that the president is the leader on this."

Trade tensions are also bubbling up closer to home, putting the renegotiation of the North American Free Trade Agreement on thinner ice. Canada is responding strongly to a U.S. decision to lift tariff exemptions on steel and aluminum imports from Canada, Mexico and the European Union on July 1. The change will mean additional tariffs of 25 percent on steel imports and 10 percent on aluminum imports from 30 countries. Within the outdoor industry, the additional tariffs could significantly raise costs for trekking and ski poles, tent frames, carabineers, crampons, stoves and other products made in the U.S. by companies that source steel from any of the impacted nations, according to the Outdoor Industry Association.

While Canadian Prime Minister Justin Trudeau expressed outrage over the proposed U.S. action, calling it "frankly insulting and unacceptable," the Trump Administration moved swiftly to characterize the tariffs and $12.8 billion worth of Canadian retaliatory ones on U.S. exports (including maple syrup, orange juice and whiskey) as a "family quarrel" that can still be resolved through negotiations.

The OIA says the list of additional Canadian tariffs includes 10 percent on U.S. sleeping bags and the preliminary EU duty list includes additional tax on certain footwear products.
Retail
Dick's SG Bolstered by Improving Trends, Ecom
By Bob Mcgee – June 4, 2018
Dick's Sporting Goods' efforts to fortify key components of its business model over the last year, partly with technology investments, coupled with ongoing improvements in ecommerce and an "improved trajectory" for many of its key brands all contributed to the retailer's decision last week to hike its full-year EPS guidance by at least 4 percent. DKS is currently forecasting sales and profits to positively impact the first half of FY18, but have a negative bearing on Q3 and Q4 for a "net neutral impact on the year."

In Q1, DKS enjoyed 4.6 percent revenue growth to approximately $1.9 billion as ecommerce sales rose 24 percent to account for 11 percent of period revenues, up from 9 percent a year-ago. At this juncture, it's unclear if, or by how much, an in-store pilot program featuring lockers will be expanded. The lockers, placed near the front entrance, allow Dick's shoppers to place an online order and pick it up at a store within one hour without assistance. On the ecommerce fulfillment front, Dick's will have a new center in upstate New York operational in 2019 that should be able to provide one-day delivery throughout the densely populated Northeast. CEO Ed Stack says Dick's has also begun to look for a West Coast fulfillment center to complement the existing centralized center in Louisville, KY.

Consolidated same-store sales fell 2.5 percent in Q1 despite strength from fitness equipment, team sports, licensed and outdoor apparel that increased sharply due to colder temps. Dick's, the largest full-line sporting goods retailer in the U.S., realized merchandise margin improvement across most product categories due to a number of reasons. Among them: Better innovation and newness from several vendors, a penetration of higher-margin private label products, a tighter inventory assortment with more in-stocks and fewer promotions.

There are a couple of developments on the own brands front where Stack thinks the segment can surpass $2 billion in "a relatively short period of time." Private brand sales increased double-digits in Q1 as Dick's continues to allocate more premium space for CALIA, which is the retailer's second-largest women's athletic apparel brand behind Nike. During the period, DKS, which will roll out an entry-level price-point outdoor apparel brand later this year, introduced Tommy Armour golf clubs. Meanwhile, the retailer's own compression label, Second Skin, is being reconceptualized for a later 2019/early 2020 re-launch.

As for its primary athletic brands in Nike, Adidas and Under Armour, Stack appears pleased with the path each brand is currently on. Saying the Three Stripes' brand continue to perform "very well" and the business is going to see "some acceleration" from Nike going forward, Stack confirmed a recent meeting with Under Armour and his satisfaction with the brand's content and direction going forward.

Dick's controversial firearms policy change earlier this year following the Parkland High School (FL) shootings, has brought in some new customers while also alienating others who already shopped the banner for their guns, ammo and related soft goods.

"Well, we don't have the best relationship with the firearms manufacturers right now," Stack confessed, later adding that National Shooting Sports Federation's decision to expel Dick's as a member will primarily mean that the retailer will no longer attend the industry's SHOT Show in Las Vegas.
Sports Insight


Making Soccer a Fashion Play

By bob mcgee – JUNE 4, 2018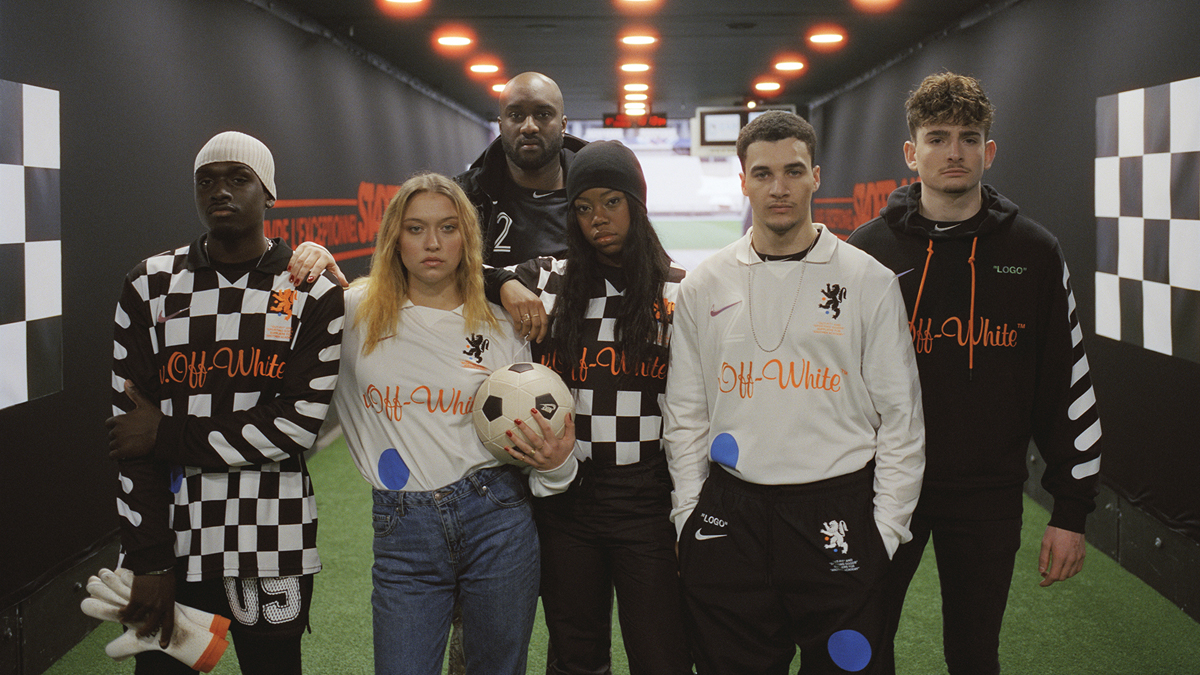 More than two decades after Umbro soccer shorts emerged as fashionable streetwear across the U.S., Nike is aiming to make the garb of soccer, football to most around the world, a trendy look via two new collections this month from designers Virgil Abloh, founder of OFF-White, and Kim Jones, artistic director for Dior Homme. Jones' "Football Reimagined" collection that marries Avant garde tailoring with sport tech debuts June 7. Abloh's Nike x Off-White "Football, Mon Amour" collection, inspired by London punk style of the 1970s and 1980s, debuts worldwide June 14. That is the same day the FIFA's World Cup 2018 begins match play with host Russia taking on Saudia Arabia.

Adidas, which is sponsoring 12 national teams in the tournament, including host country Russia, as well as Germany, Japan, Mexico and others, is also the maker of the World Cup match ball, The Telstar 18 that pays homage to the Three Stripes first World Cup ball, the 1970 Telstar. The latest incarnation features an embedded NFC chip—the first time it's ever been used in an Official Match Ball—that enables consumers to interact with the ball using a smartphone. The personalized and location-aware experience offered by The Telstar 18 provides access to player challenges and unlocks exclusive content and information for the user.
‍
On the pitch in Russia, Adidas will have marquee players for various national teams wearing one of three boots. Mo Salah, a forward for Liverpool who will play for Eqypt, Brazilian Gabriel Jesus and others will don the brand's new X18+ that is available to consumers in stadium, cage and street versions. French national team and ManU player Paul Pogba and others will wear the Predator during World Cup match play. Others, including Lionel Messi, will strap on the Adidas Nemeziz boot.

Nike will outfit 10 national teams during the tournament that culminates with the championship match on the morning of July 15. Puma, meanwhile, will have kits on four national teams during the World Cup—Uruguay, Senegal, Serbia and Switzerland. The Cat has released new versions of its Future and Puma One boots in time for the quadrennial event. The Future offers a customizable fit through its NETFIT technology that allows the wearer to lace his boots any way he wants.
Footwear Insight
The State of Spring Footwear: Athleisure Rising
By bob mcgee – JUNE 4, 2018
DSW, which intends to nearly double the number of doors with DSW Kids departments to 203 by the end of Q2, generated a 7 percent increase in Q1 revenues on 2 percent comparable store sales growth. Digital demand rose 36 percent during the period ended April 29. In-store, average dollar sales dipped slightly from the year-ago period due to a higher clearance mix and marketing activity. But for a fourth consecutive quarter, footwear comps increased low-single digits with both gross margin improvement and a higher regular price mix. The comp was driven by women's footwear, but also fueled by athleisure styles despite a difficult year-over-year comparison. Athleisure is helping DSW expand its presence in athletic where the retailer is consolidating its vendor base to become a more meaningful account to fewer brands. For Back-to-School, look for DSW to place higher inventory bets on boots and sandals and in athleisure where the retailer believes it has opportunity given its current market share.

In April, U.S. dollar sales of athleisure or sport leisure sales rose 4 percent to $914.8 million, fueled by 11 percent growth in the women's segment to $277.6 million, according to data released last week by The NPD Group, which commented that non-performance brands are taking share in athletic footwear as non-athletic dress and casual offerings continued to lose share. Also, in April, the sandal business started slowly but fashion slides and espadrilles were strong. Athletic performance sales were down 7 percent in April to $557.9 million.

At Caleres-owned Famous Footwear, digital is driving demand and represented approximately 10 percent of Q1 sales, or about $36 million. Former Disney senior executive Molly Adams is replacing the retiring Rick Ausick as president at Famous, which realized a 0.8 percent decline in Q1 sales to $363.4 million and a 0.8 percent drop in comparable sales due to unseasonable weather across most of the U.S. and 39 fewer stores year-over-year.
Lululemon Promises Further Acceleration After Blockbuster Quarter
By bob mcgee – JUNE 4, 2018

Lululemon Promises Further Acceleration After Blockbuster The company remains focused on its $4 billion in total revenue target in 2020. In Q1, LULU reported 25 percent top line growth to $650 million on a comparable sales increase of 19 percent with stores up 6 percent and ecommerce rising 60 percent. Store traffic increased mid-single digits. Lululemon is continuing its search for a new CEO and exploring new cost efficiencies in how to fulfill North American ecommerce orders."While much work remains to be done," COO Stuart Haselden told analysts last week, "We're finding success in driving traffic and conversion increases at both stores and online across diverse geographies."

At the store level, Lululemon, which currently has ship from store capability in nearly 300 doors, will introduce buy online, pick-up in store in H2. The Vancouver company says it continues "to see a lot of opportunity" in North America where it will execute more real estate projects this year than in any other with a "healthy number" of new store projects. Overall, global square footage is pegged to rise 14 percent in 2018.

Haselden told analysts the expansion of LULU's North American retail footprint will help it grow its men's business and add new product categories such as footwear. Through its pilot footwear program with APL, he said Lululemon has learned that its guests are interested in buying shoes from the retailer, but he added that it was "premature to call (the APL partnership) a major growth opportunity" for the company. But LULU does intend to expand its relationship with APL.

"We've been able to develop an understanding of how to sell shoes in our stores and in particular, where we don't carry inventory, how to execute the showrooming model," Haselden added. "…We feel that's a learning…that will open the door for us to accomplish different things from an inventory management standpoint across a number of categories."
Columbia, Tifosi Land New Executives
By Bob mcgee – JUNE 4, 2018
Former D.A. Davidson analyst Andrew Burns has joined Columbia Sportswear as director of investor relations and competitive intelligence. (foto)Elsewhere,
• Tifosi Optics, Inc. has added Dave Snow as West Coast/Canada sales manager for the brand's bike, run and golf specialty sunglass business.
• Lululemon hires Patrick (PJ) Guido as chief financial officer. For the past seven years, he has served as treasurer and VP of corporate development for VF Corp. He previously worked for both Home Depot and Saks, Inc.
• Eagle Creek is partnering with adventure film and conservation photographer Andy Mann. He is currently starring in the brand's three-part video series on underwater shark photography that supports Eagle Creek's new travel gear collaboration with National Geographic.

The Buzz
By Bob mcgee – JUNE 4, 2018
U.S. golf rounds were off 8.9 percent for the first four months of 2018, hurt by a cold start to spring that impacted rounds played in the Northeast, Midwest and much of the Southeast. Year-over-year rounds were off more than 45 percent in New England and 33 percent in the East North Central, but up in the Mountain (+7.1%) and Pacific (+2.6%) regions. In a separate golf development, Golf Datatech is releasing the 7th edition of its 200-page, Evolution of Custom Fitting Golf Equipment in the U.S., report on June 8.

Tubes of the Week