NBA, NHL PLAYOFFS


New Licensing Jackpots May Be on the Horizon


By Bob McGee – May 29, 2018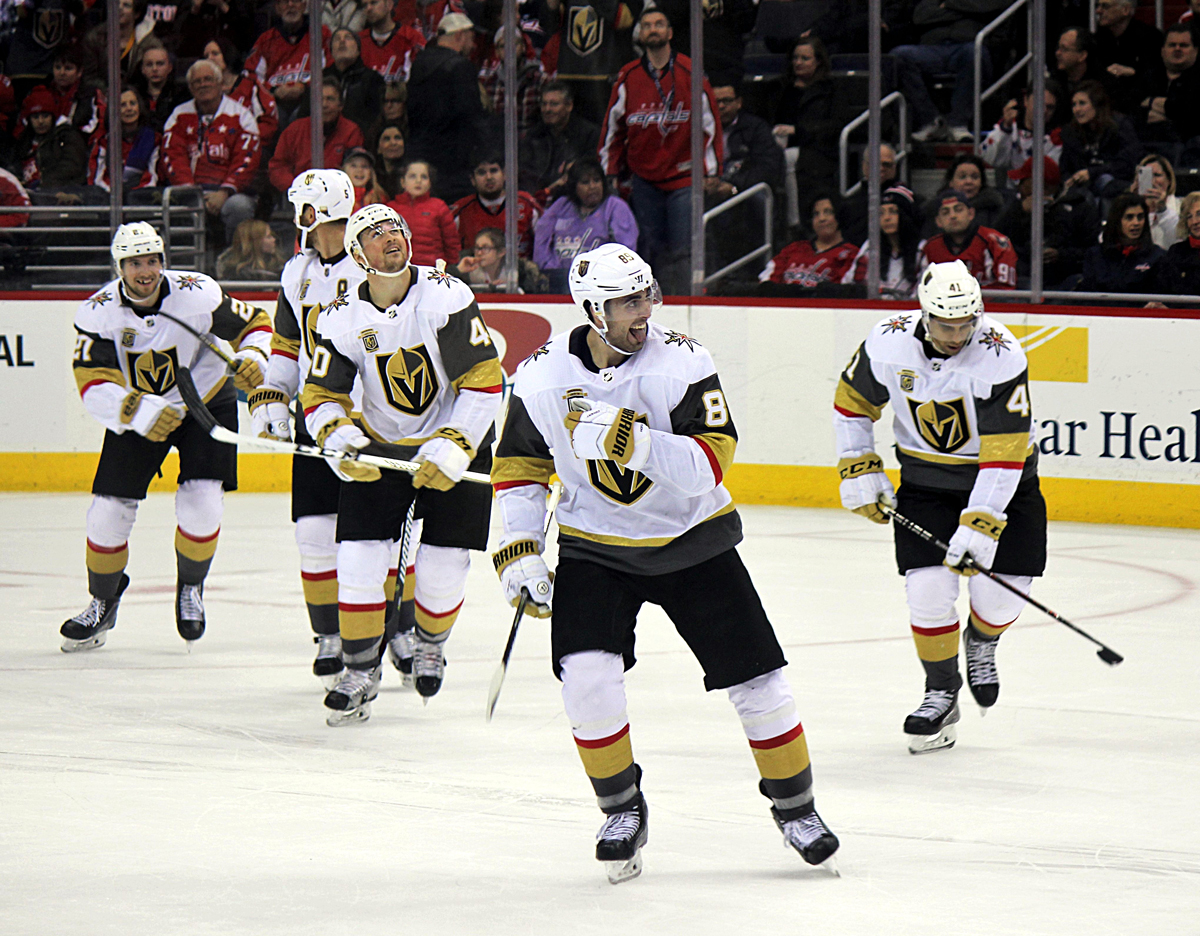 Heading into last night's Game 7 match-up of the Western Conference Finals between Houston and Golden State, the NBA and NHL were drawing fan and mainstream interest not seen in recent seasons. For the first time in 39 years, both the NBA's Eastern and Western Conference Finals reached the full seven games. In the East, Nike's marquee basketball endorser LeBron James cemented his legacy as a basketball legend with his eighth consecutive trip to the NBA Finals by seemingly singlehandedly helping his Cleveland Cavaliers overcome a two games to none deficit and defeat the young, rising stars of the Boston Celtics, four games to three. Nonetheless, he heads into the championship series as a decided underdog as his Cavs face Steph Curry's Warriors for a fourth consecutive season. But it's likely even casual basketball fans will be tuning in to see if James can defy the odds and win his fourth championship in nine attempts. And that should be good news for Nike's NBA licensed and basketball shoe businesses. 

In hockey, the storyline drawing surging interest in licensed gear is the underdog Las Vegas Golden Knights, who won the first game of the Stanley Cup Finals last night against the Washington Capitals. The first-year expansion team and Sin City's first professional franchise faced 250-to-1 odds to capture the Western Conference title and 500-to-1 odds to win the championship when the season began. The team's Cinderella story has helped it become the NHL's top team in merchandise sales and is helping the city's recovery from the Harvest Festival shootings, much like the NFL's Saints lifted a reeling New Orleans four years after Hurricane Katrina; the MLB's Red Sox carried the "Boston Strong" mantle after the Boston Marathon bombings with their improbable 2013 World Series win and the Houston Astros won a World Series championship last October in the aftermath of Hurricane Harvey. Genesco-owned Lids, which has 21 Las Vegas locations, recently confirmed that the Knights' postseason sales volume has been the best among all NHL clubs. 

More Licensing Buzz: NFL, MLB, Nike, Under Armour & Fanatics
‍Other news on the licensing front last week involved the NFL, MLB, Nike, Under Armour and Fanatics. Under a 10-year partnership that commences in 2020, Fanatics grabs exclusive consumer product licensing rights to make and distribute all Nike NFL adult products sold through retailers, including NFLShop.com, individual club shops and brick and mortar locations. With the exception of headwear, Nike retains its status as the exclusive on-field supplier of uniforms, base layer and sideline apparel for 32 NFL franchises. NFL product will continue to be available at Nike.com and in Nike retail outlets.

Meanwhile, the Sports Business Daily and CNBC were among the first to report that Nike is jockeying for Under Armour's 10-year on-field apparel rights with the MLB that is slated to begin with 2020 season and replace Majestic as the on-diamond uniform brand. None of the parties, including the league, have yet to comment publicly on the expected change. But the SBD reported that it would likely be officially announced around the MLB All-Star Game in mid-July and was prompted by a UA decision to withdraw from its league contract and save approximately $50 million.
Retail Round -up
Kohl's Goes All in with Active
By Bob Mcgee – MAY 29, 2018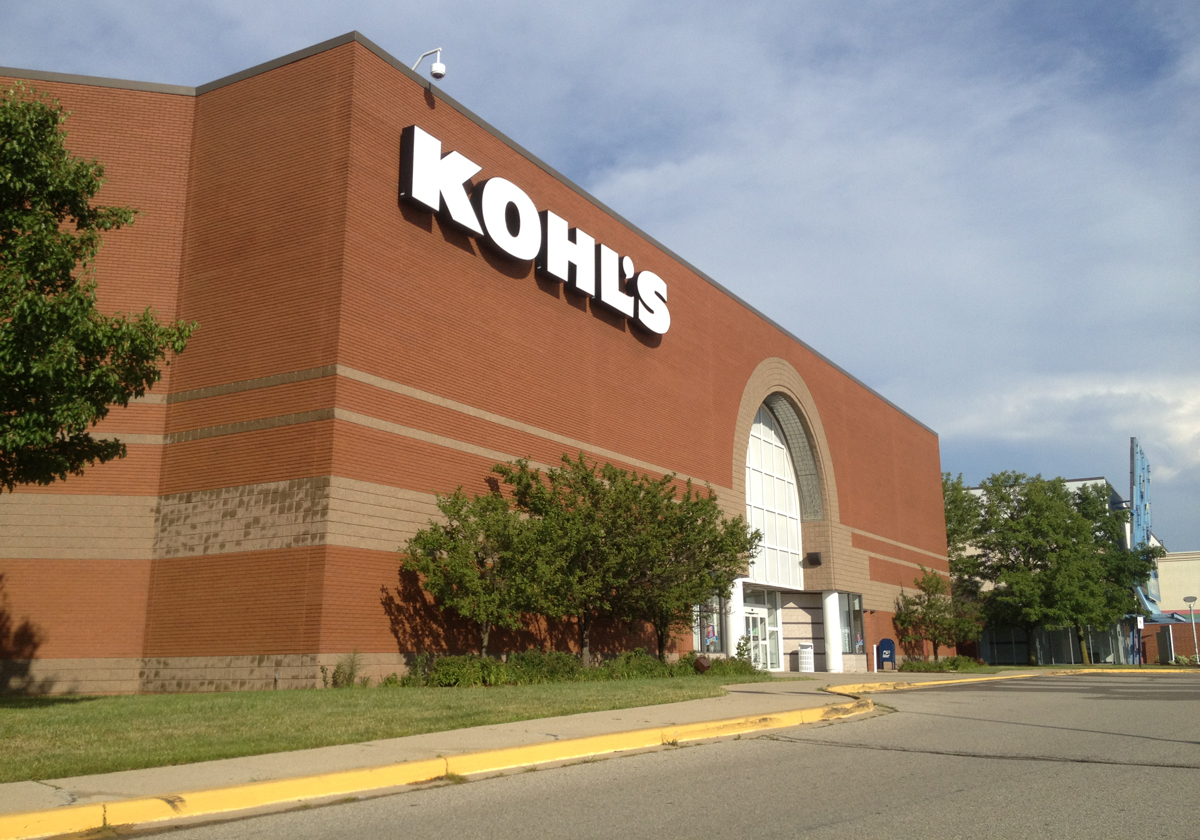 The 1,100-door department store chain, under new CEO Michelle Gass, is pleased with the ongoing growth of its Active segment, including a 10 percent sales increase in the first quarter. In August, KSS intends to test a new active and wellness presentation in 30 doors with a 40 percent increase in dedicated square footage and nearly 50 percent more SKUs. 

"To think about our overall strategy and really where Kohl's can set itself apart is we think about it as both active and wellness," Gass told analysts last week. "…And we feel like we're uniquely positioned because it's for the whole family. So we're seeing active growth across the board in men's, women's, home, footwear and kids…People aren't using these products just to work out any more. There are living in them. So that gives us a broad permission to really expand the category." 

The expanded Active presentation test at Back-to-School, with more space for additional brands, is expected to provide Gass and other Kohl's senior management with insight on how far it will roll out and scale the segment in its stores. National brand sales rose 6 percent in the first quarter ended May 5, bolstered by strong results from the banner's top three active brands—Nike, Under Armour and Adidas.  

Elsewhere, KSS realized a nearly 20 percent increase in first quarter digital sales with mobile representing more than 70 percent of digital traffic and nearly half of digital sales. Recent enhancements to the digital experience include a feature that shows the customer the "net price" after promotions and another that incentivizes customers with "Kohl's cash" to pick-up their orders in-store. Earlier this month, Kohl's began the conversion of 200 stores to smaller footprints with the additional space dedicated to a complimentary business with its own entrance. The project will continue through the third week of July. Meanwhile, an eight market, 100-store rollout of a next-generation loyalty program will go chainwide sometime in 2019.  
Foot Locker Taking Hyper Local Approach
By bob mcgee – MAY 29, 2018
Foot Locker, positioning itself for a steady stream of fresh, new products for the remainder of the FY by proactively managing inventory (It declined 5.4 percent in Q1 as total sales rose 1.2 percent.), is working on a number of new store and digital initiatives. Among them: "Power Stores," a concept to inspire and build community with a hyper local approach that promises to "deliver premium products and experiences" that will debut in London and Liverpool, England over the summer before being expanded to the U.S. later this year. Also on tap: More off-mall format tests and the migration of all the retailer's websites to a common platform that will focus on both consumer-facing looks and back-end changes that will enable subsequent alterations to be made more easily and efficiently.  

For the full year, the retailer, which currently counts nearly 3,300 company stores worldwide and a Q1 cash stash of $1.29 billion, is forecasting "flat to a low single-digit" sales gain. In Q2, FL is forecasting 20-50 basis point improvement in gross margin, bolstered by an improved product flow that should also help with the recovery of merchandise margins.

In the first quarter, there were bright spots despite an overall 2.8 percent decline in comparable sales fueled by a low double-digit comp decline at Foot Locker Europe. Kids Foot Locker generated a high-single digit comp gain on improved availability of premium styles and kids' sizes. Meanwhile, Foot Locker U.S. and Eastbay posted low-single digit comp improvement. On the footwear side, Nike Air Max products, Jordan Retro, Nike Air Force I's and Vans drove results in the U.S. Within apparel, the strong gainers were Adidas, Nike NBA, Nike T-shirts, Brand Jordan and Champion.
Deckers Brands Still Eyes 2020 Targets
By bob mcgee – MAY 29, 2018
DECK, coming off a strong FY18 that was bolstered by a cold winter that had a positive impact on its brands, intends to rationalize its brick-and-mortar and online wholesale accounts for its UGG brand this year as it continues to invest in its Hoka One One brand. Also, the current FY strategy will focus on tightening international distribution for the Teva and Sanuk brands to help return both labels to top line growth. In total, the changes planned for UGG should negatively impact the brand's revenues by approximately $50 million as Hoka grows in the mid-20 percent range, bolstered by U.S. and international expansion. In total, the company is forecasting 2 percent top line growth in FY19 following a year where annual revenues increased 6 percent to $1.9 billion.  

"We still think we can exceed the 2020 targets of $2 billion in annual revenues and a 13 percent operating margin, and we're tracking toward that," President and CEO Dave Powers told analysts last week. "But we've taken this opportunity this year to be realistic and smart about the distribution of the inventory."

In the recently completed FY18, UGG sales, fueled by international wholesale and global ecommerce, rose 4 percent to surpass $1.5 billion. HOKA, which recently launched collaborations with Outdoor Voices and Engineered Garments, generated a 47 percent revenue increase to $153 million as U.S. wholesale improved nearly 40 percent. DECK sees Europe as the largest near-term growth opportunity for the brand. Elsewhere, Koolaburra sales more than doubled over the 12 months to $18 million, and Teva sales rose 13 percent to $134 million on high-teens growth in U.S. ecommerce.
Dr. Martens, Carhartt Land New Executives
By bob mcgee – MAY 29, 2018
U.K.-based Dr. Martens, controlled by Permira Funds since 2013, has hired retail executive Kenny Wilson as its new CEO. Wilson, a former 19-year veteran of Levi Strauss where he rose to president of European operations, comes to the industrial footwear brand from Cath Kidston. During his seven-year tenure at the British specialty retailer, Wilson expanded the brand's international business while reportedly growing total revenues to more than $170 million. At Dr. Martens, he takes the helm of a brand with 95 stores worldwide and 56 licensed shops in South Korea.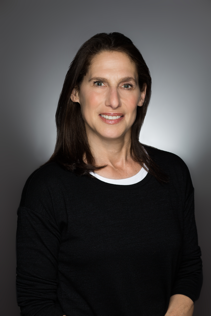 Meanwhile, family-owned workwear brand Carhartt, approaching its 130th anniversary in 2019, has hired Janet Ries as VP of marketing. Most recently, the industry veteran of more than two decades implemented a newly-structured integrated marketing practice for the Rockport brand. Prior, she served as senior marketing director for fitness & training at Reebok. At Carhartt, Ries will report to Tony Ambroza, chief brand officer of the Dearborn, MI company.

At JC Penney, Marvin Ellison, CEO since 2014, is departing to become CEO at Lowe's in July. He previously worked for Home Depot.
The Buzz
By Bob mcgee – MAY 29, 2018
'47 Founder Arthur D'Angelo, who owns The Souvenir Store across from Fenway Park, is named the first "Special Achievement" inductee into the Boston Red Sox Hall of Fame.

‍Riddell launches its InSite Training Tool (ITT), a web-based data center that collects and analyzes on-field head impacts. ITT is the newest platform in the brand's InSite impact monitoring platform that uses data collected from more than 5 million impacts gathered from a decade of on-field monitoring. Colgate University began using ITT during its 2018 spring football practices. Currently, more than 1,000 youth, high school and college football programs in the U.S. are using InSite.

‍RYU Apparel, which generated 94 percent revenue growth in the first quarter to nearly $908,000, intends to have eight retail stores opened by year-end, including Brooklyn, NY and Los Angeles. The brand has secured strategic wholesale account status with Nordstrom, Equinox Canada and Rise by We.

‍Shoe Carnival, which experienced a mid-single digit comparable increase in athletic shoe sales during the March-April timeframe, is reducing its number of projected store closures this year to 20-25 from 25-30 due to improved store performance and better terms with certain landlords. Openings will be in the low-single digits.

Sportsman's Warehouse now has more than 1.6 million loyalty members after 27 percent program growth in the first quarter. The 89-door specialty chain enjoyed 3.4 percent growth in comparable store sales, which includes ecommerce, in the first quarter helped by strength in firearms and ammunition. SPWH has expanded its online assortment in numerous categories through drop-ship programs with vendors with more slated to come onboard in the second quarter.

Tubes of the Week