Median Compensation Requirement Provides Uneven View
By Bob McGee – May 21, 2018
Publicly traded companies with a large number of overseas workers or part-time employees, those in retail for example, have disproportionately lower median employee compensation levels than their peers, a reporting requirement of the Dodd-Frank Wall Street Reform and Consumer Protection Act shows. Under the provision that went into effect in 2017, proxies filed by public companies must not only provide total compensation details of top executives, but also calculate the median compensation of employees (excluding the CEO's annual financial package) and offer a CEO Pay to Employee ratio. Nearly 3,600 public companies are being required to file these ratio disclosures. Small reporting companies and those defined as "emerging growth" are exempt as are companies based overseas. 

The ratio data that is filed isn't perfect given companies are using different methodologies to derive median salary figures. VF Corp. for example, used 39 currencies and 37 different payroll systems to compensate its 56,943 employees across 53 countries in 2017. Skechers, meanwhile, says 77 percent of its U.S. employees are part-time workers at its own retail stores. And Under Armour counts 8,900 part-time and seasonal staff among its 15,800 employees. Nike is expected to make its first CEO pay ratio disclosure with its proxy filing for the fiscal year ending May 31. 

Some suggest the CEO pay ratio reported by public companies may be a strong predictor of how well a company can perform. Investment firm MCSI, for example, discovered that companies with larger CEO-to-employee gaps experienced lower profitability than peers with smaller pay gaps. And while some progressive think tanks have suggested the new reporting requirement will ignite debate about the U.S. business model and its impact on economic health and democracy, some in corporate America and Republicans have attempted to have the CEO pay ratio rule scrapped.  

"[The pay ratio rule] is a cooked-up thing to embarrass firms with a lot of part-time workers," said Alan Johnson, managing director for the pay consulting firm Johnson Associates. 

Ronald L. Havner, CEO of Public Storage, commented, "Comparing what I do to the median employee is not even apples and oranges…They don't know how to allocate capital, and their educational level and skill set is vastly different." 

Rep. Keith Ellison (D-MN) recently issued a 26-page report on the subject, drawing on the pay ratios from the first 225 Fortune 500 companies to report them in SEC filings. Among the study's highlights: the average CEO-to-worker pay ratio was 339-to-1 with the highest gap nearly 5,000-to-1 at toymaker Mattel; At 188 reporting companies, the CEO's pay would cover the salaries of more than 100 workers; and the average CEO-to-worker pay ratio is 977-to-1 for the consumer discretionary segment, the highest of any segment. 

‍Sports Insight Extra compiled compensation data on 24 publicly traded sporting goods, retail and footwear companies. Among the two dozen entrants, Fitbit, GoPro, Nautilus, Wolverine Worldwide and Callaway reported the highest median employee compensation figures. The companies with the best CEO Pay Ratios are: Camping World, GoPro and Fitbit. The trio of firms with the highest CEO Pay Ratios are: Skechers, VF Corp. and Walmart. Again, it should be noted that the reported figures are skewed by how they are calculated and how many part-time and seasonal worker salaries are used in determining the totals.
Median Employee Compensation
Camping World Holdings
CWH
Dick's Sporting Goods
DKS
Big 5 Sporting Goods
BGFV
Footwear Insight
Rockport Group's New Owner Should Be Known By Mid-July
By Bob Mcgee – MAY 21, 2018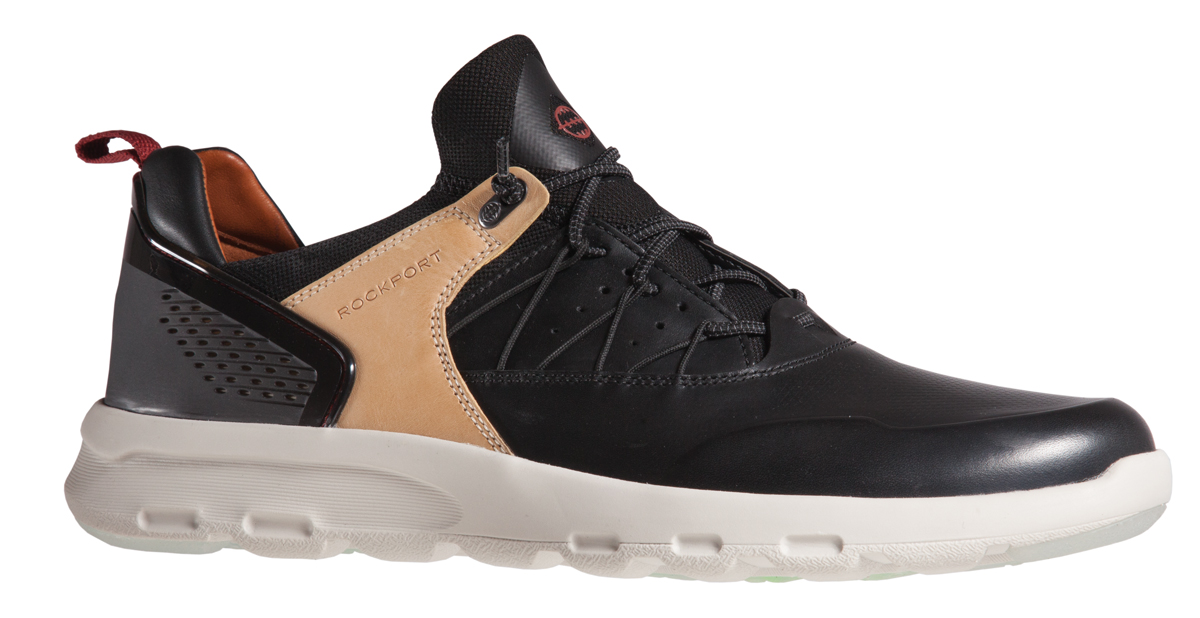 Stalking horse bidder CB Marathon Opco, LLC, an affiliate of Charlesbank Equity Fund IX, is currently the frontrunner with its $150 million asset purchase cash offer for the bankrupt West Newton, MA footwear company minus its North American retail assets. The pending deal, which includes Rockport's global wholesale assets, ecommerce platform and retail operations in Europe and Asia, is subject to certain working capital adjustments or a $4.5 million "break-up" fee plus reimbursement of expenses up to $2 million if another bidder emerges the winner in a court auction sale scheduled for July 10.  

According to court documents filed last week, bids for The Rockport Group, whose portfolio includes the Rockport, Aravon and Dunham brands, will be accepted until 5 p.m. on June 29. Two days after filing for Chap. 11 bankruptcy protection May 14, listing $287 million in debt, the company issued a public statement to ensure customers and clients that its businesses around the world were open and "operating in the normal course." Immediately after the filing, Rockport secured interim approval for up to $10 million in new debtor-in-possession financing from existing noteholders besides its existing $60 million credit facility. 

Court documents show that a new suitor for the company has been sought since December 2017 when Houlihan Lokey contacted 110 potential strategic and financial acquirers to gauge interest in the company started in 1971 and previously owned by both Reebok and the adidas Group. By mid-January, the investment banker had received 10 Indications of Interest (IOIs) from interested parties. By early March, there were six interested parties in Rockport that dwindled to four, including CB Marathon Opco, by early April.
‍
Berkshire Partners and New Balance acquired Rockport from the adidas Group in January 2015 for $280 million. Adidas inherited the brown shoe company when it bought Reebok International in 2006. Adidas and Reebok are Rockport's second and third largest unsecured creditors currently, owed more than $70.6 million in aggregate.
sports Insight
What's Next for Academy?
By bob mcgee – MAY 21, 2018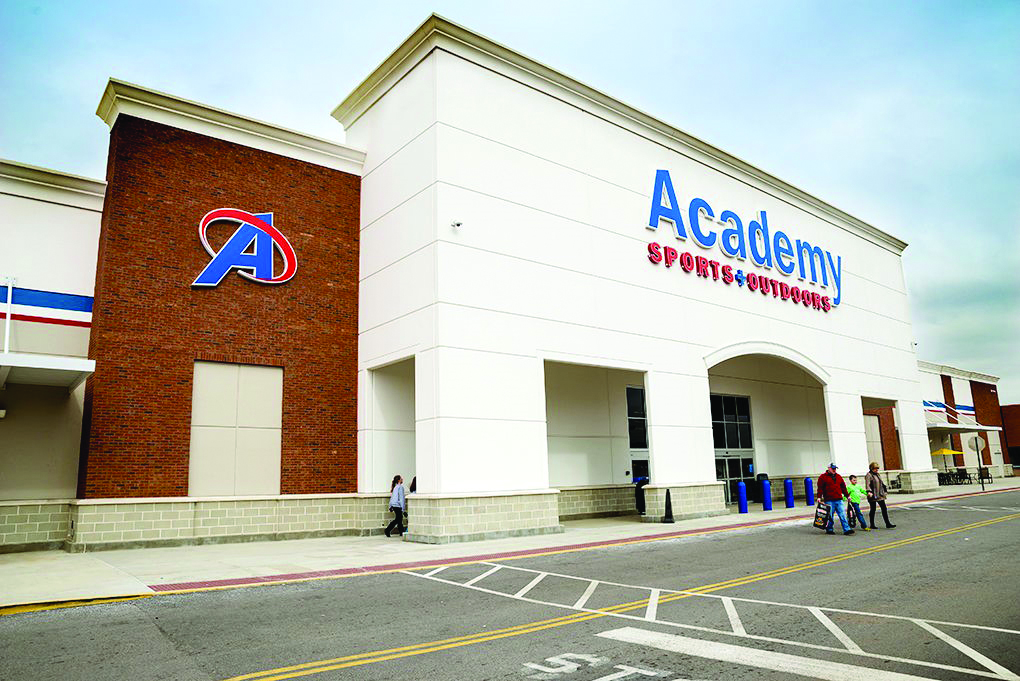 That's the million-dollar question following the appointment of company director and retail industry veteran Ken C. Hicks as Chairman and CEO. Hicks, the former Chairman and CEO of Foot Locker whose career stops also included JC Penney, Payless ShoeSource and May Dept. Stores, replaces departing CEO J.K. Symancyk, who leaves for another unspecified executive position after 30 months leading the KKR-controlled retailer.

With Symancyk slated to become the new CEO of Petsmart next month, Hicks inherits an everyday-low-price retailer that has spent the last 10 months cost-cutting and may now be on the selling block. KKR, which pulled an $80.5 million dividend out of the 245-door sporting goods and outdoor retail business in 2016 (after taking debt-funded dividends of $486 million and $200 million in 2012 and 2015, respectively) suffered the majority of its 2017 "unrealized losses" from Academy.   Hicks inherits an everyday-low-price retailer that has spent the last 10 months cost-cutting and may now be on the selling block. KKR, which pulled an $80.5 million dividend out of the 245-door sporting goods and outdoor retail business in 2016 (after taking debt-funded dividends of $486 million and $200 million in 2012 and 2015, respectively) suffered the majority of its 2017 "unrealized losses" from Academy.  

Highly leveraged Academy, Ltd., facing increased pressure to its largely regional business from national player Dick's Sporting Goods entry into its home Houston market and the rising influence of ecommerce. Academy, which had its debt rating lowered by Moody's in mid-September 2017, eliminated 100 positions at its corporate HQ in July 2017 followed by 197 in January that were mostly related to the outsourcing of IT and truck-driving positions. Last year, the chain also suffered unspecified losses related to the impact of Hurricane Harvey on Texas markets.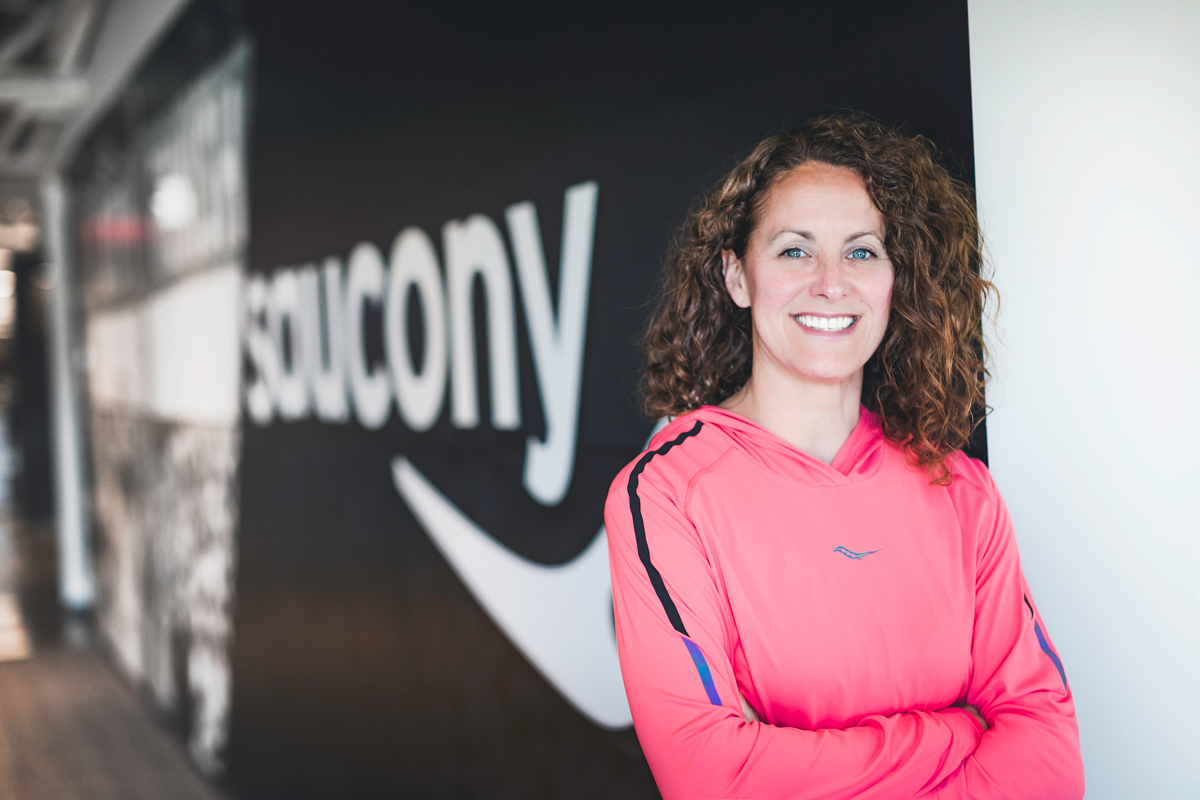 Among other personnel moves last week: 
• Saucony named Ann Cavassa, most recently SVP of marketing and apparel for Brooks Running Co., as president of the Wolverine Worldwide-owned brand.
‍
‍• RG Barry Corp. named Scott Erdman, most recently chief merchandising officer for eBags, as president of Baggallini, the handbag, totes and travel accessories brand; and Joseph Bean, most recently as VP of internet wholesale North America for The Rockport Co., as SVP of ecommerce wholesale.

• Beth Jensen, senior director of sustainable business innovation for the Outdoor Industry Association, was honored with an Environmental Leader 75 award by Business Sector Media. 
Textile Insight


Sourcing Strategies in an Age of Volatility & Uncertainty

By Emily Walzer – MAY 21, 2018

The need for speed in today's consumer-centric market has supply chain execs re-evaluating sourcing strategies and re-examining supplier relations. How information, materials and money flow from one enterprise to the next is rapidly shifting with new business models taking shape built on trust, collaboration, innovation and technology.  

"The pace of change has been astounding," said John Lund, senior VP, supply chain & operations, at Chico's FAS, Inc. "To achieve speed and innovation that customers expect, we must improve integration with our suppliers." 

Lund explained that boundaries are blurring between suppliers, brands and the customer and roles are fundamentally changing. "Smaller, more frequent production runs will be more common, and working closely with suppliers to read and react to what consumers want is necessary. We are moving towards a world of production runs of one," surmised Lund, who kicked off the recent AAFA sourcing conference in Washington, DC with a keynote titled "Where are We; Where are we Going?"  

Lund urged audience members to learn to do their jobs in harmony for a common goal. And to think of things as "synchronized swimming rather than having separate swim lines." To that end, it may be more useful to envision a "supply eco-system" rather than a supply chain, according to Lund. "The success of a chain is defined by strength, whereas the success of an ecosystem is defined by resilience; in a word collaboration."  

New Ideas to Market  
The value collaborative innovation brings to the sourcing side of business was discussed throughout the daylong event. A focus on collaboration has wrought big change in sourcing strategy at ANN, Inc., parent of Ann Taylor and Loft. "We are leaning on our suppliers to be true partners," said Philippa Abeles, SVP global sourcing.  

Abeles said collaboration is needed internally as well as externally with suppliers. "We have upped efficiency by making goals very clear and finding the right people to work with, from development to production to shipping, and have decreased development cycle by eight weeks," said Abeles who noted the company works with 50 suppliers in eight countries.  

She gave as example the decision in 2016 to close a Hong Kong office opened 24 years earlier. The new agent model involves all teams. Now it is a two-way relationship versus a transactional experience, said Abeles, and has increased efficiency and lowered costs.

The company is considering 3D tech as a means to achieve similar results; utilizing digital software to develop, design and approve samples is faster than waiting for physical garments. Abeles said her firm is currently is doing a pilot program with Browswear along these lines.  

Another effort to collapse the supply chain is sourcing more from Jordan and having built a mill in China and Vietnam. "No longer is it us versus them; we are succeeding together," said Abeles.  
Breaking
Potential Trade War with China on Hold
By Bob McGee – MAY 21, 2018
Planned U.S. tariffs on as much as $150 billion worth of Chinese-made goods imported into the U.S. have been scrapped, at least temporarily, while the two countries continue negotiations following three days of talks last week. It's unclear if any progress has been made on a U.S. resolve to get China to curb its theft of U.S. business secrets and intellectual property. 

A Trump Administration pronouncement last week that China was preparing to increase its purchase of U.S.-made products by $200 billion by 2020, were de-emphasized over the weekend. U.S. Treasury Secretary Steven Mnuchin only disclosed that specific purchase targets for multiple industries were being ironed out.  

Some published reports today suggest Washington is now pursuing a quicker deal to lower the U.S. trade deficit with China that would avoid an all-out trade war but also relinquish any strategies that focused on reforming the Chinese economy.
The Buzz
By Bob mcgee – MAY 21, 2018
Bauer Hockey extends its partnership with Hockey Canada for eight more years. The extended deal will result in a continued collaboration between both parties on opportunities to increase participation, engage existing players and invite in new players to hockey. Since 1996, Bauer Hockey has been the official equipment provider for Hockey Canada's national teams. And over the last several years, the two organizations have combined resources and expertise to create, launch and expand The Canadian Tire First Shift, a program that welcomes new-to-hockey families to the game.

‍Grassroots Outdoor Alliance reveals the nominees for its 2018 retailer and vendor awards, which will be named June 13 during the organizations Knoxville, TN buying show. Retail nominees include: Bill Jackson's Shop for Adventure, Pinellas Park, FL; The Mountaineer, Keene Valley, NY; Pack Rat Outdoor Center, Fayetteville, AR and Sunlight Sports, Cody, WY. Vendor of the Year nominees are: Astral, Asheville, NC; EXPED, Tacoma, WA; NEMO, Manchester, NH; and Toad & Co., Santa Barbara, CA.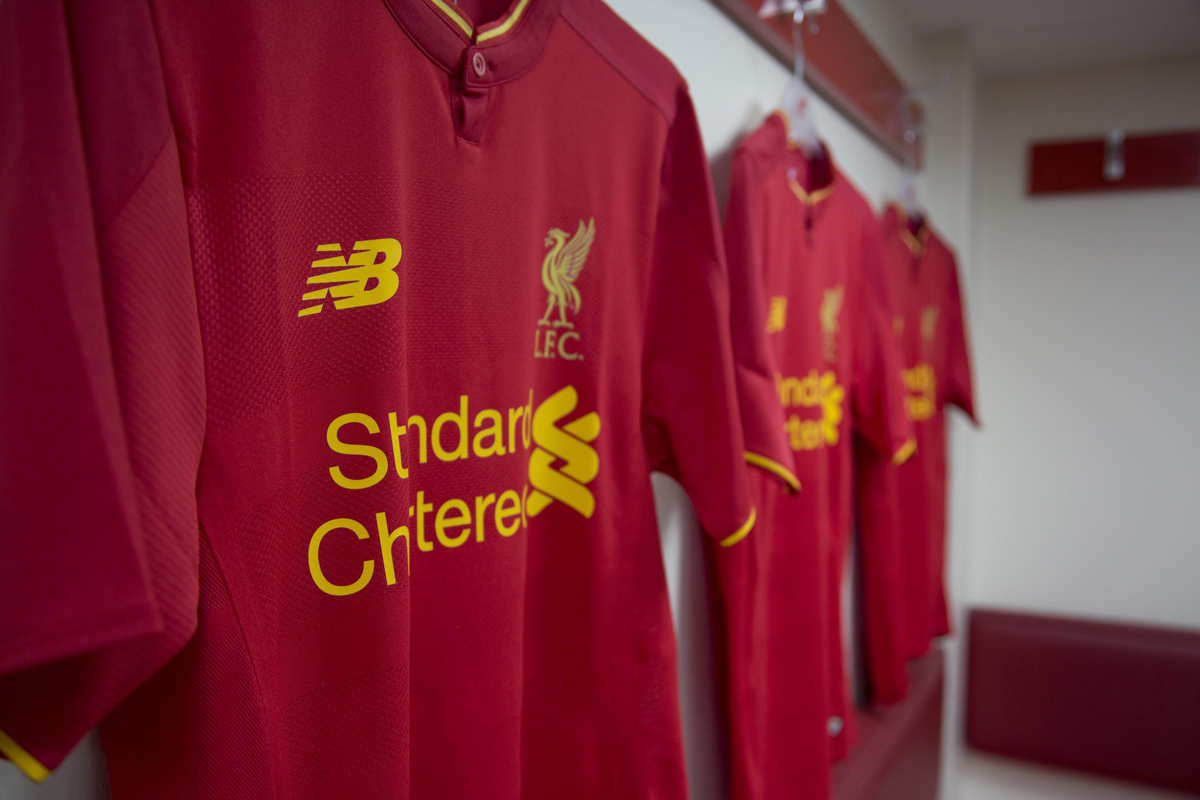 ‍New Balance unwrapped an innovative shopping experience for Liverpool FC fans in the U.S. and U.K. last week. Through Snapchat's Augmented Reality technology, New Balance soccer fans have the ability to virtually wear, and then purchase the Liverpool FC kit. The company worked with HYFN, a Snapchat API partner and insight-driven agency on the initiative.
Tubes of the Week
This week's videos are nominees for Creative Marketing/Advertising Campaign by the Grassroots Outdoor Alliance. The winner will be announced next month in Knoxville, TN.