Finish Line Merger Vote Set for June 11
By Bob McGee – May 14, 2018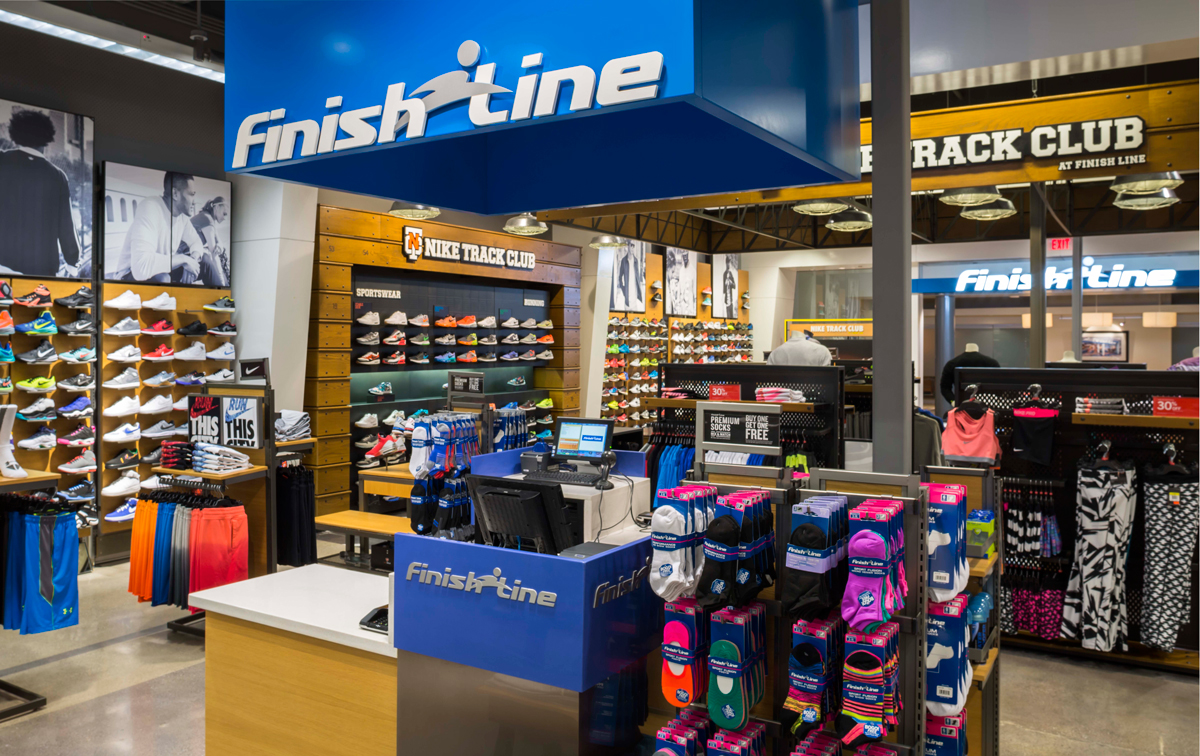 If all goes according to plan, Finish Line will endure one more Back-to-School season as a publicly traded U.S. retailer and independent rival of Foot Locker. Shareholders of the Indianapolis-based company, which controls more than 3.16 million square feet of retail selling space between its 555 namesake stores and 375 shops inside Macy's locations, are set to vote on the company's proposed $558 million acquisition by JD Sports Fashion next month. Barring a government or regulatory snag, the deal should be finalized late in the company's second quarter or early third quarter. According to filed documents, the transaction has to close by September 25. If the deal falls apart, Finish Line would be required to pay a $28 million termination fee and up to $5.6 million in related expenses. Currently, there are two U.S. lawsuits pending over the proposed merger, alleging a breach of fiduciary duties by Finish Line senior management.

In its recently filed and presumably last annual report, Finish Line reveals that Nike accounted for 66 percent of its annual purchases, down from 71 percent the prior 12 months. Annual net advertising expenses declined 5 percent last year to nearly $36.8 million or 2.0 percent of the retailer's annual revenues of nearly $1.84 billion versus 2.1 percent of net revenues or $38.7 million the prior year. Finish Line has 3,700 full-time employees and 13,500 total.

A combined Finish Line-JD Sports Fashion would have pro forma annual revenues approaching $6.25 billion. In its most report of annual results in mid-April, JD said, "We believe this acquisition will be transformational for the business in terms of its international relevance with both consumers and the principal brands."
Champion Enjoys Renaissance
By Bob Mcgee – MAY 14, 2018
Just over six months away from its Centennial anniversary, Hanesbrands-owned Champion is surging. In HBI's first quarter, Champion sales grew 17 percent globally in constant currency, bolstered by strong double-digit growth in Europe and Asia and high-single digit expansion in the U.S. Brand sales outside of the mature mass distribution channel grew more than 50 percent on strong consumer demand, shelf space gains in specialty stores and growth from online.   Hanesbrands doesn't break out specific brand sales within its Activewear segment, but the North Carolina company is clearly trying to take the $1.7 billion business upstream with its de-emphasis on the lower price-point, lower-margin mass channel distribution. Champion, the company's second largest activewear label behind Hanes, expanded allocations in sports specialty, mid-tier, department stores in 2017 when the brand also experienced higher licensed sales.

"Champion has been one of the key initiatives from the standpoint of creating growth for the business, and we've got a great story going on here," Hanesbrands' CEO Gerald W. Evans Jr. told analysts recently. "We reunited the brand over the last few years and saw really strong growth in Champion across the world…8 percent in the U.S., 30 percent in Asia and 22 percent in Europe…And it's not just wholesale. It's online and it's in our own stores, particularly in Asia and Europe."   HBI estimates that 80 percent of Champion's current sales around the globe are outside mass retail by Champion at Target relationship, more than 15 years old, continues.

"It (C9 by Champion) has some of its best product ever available now, and the productivity continues to improve," proclaimed Evans.

Of course, there have been growing pains along with Champion's mounting momentum. Hanesbrands has been dealing with and correcting labor inefficiencies in distribution centers. Also, the company intends to hike unit prices in the second half and in 2019 as it corrects all distribution issues.

Next year, it will be 100 years since the Feinbloom Brothers established Champion Knitting Mills, Inc., a company well-known for its sweatshirts, T-shirts and athletic socks in college bookstores in the 1930s. U.S. coaches adopted the brand's reverse weave sweatshirt, which was finally issued a patent in 1952, in the 1940s. Later, Champion would forge partnerships with the NCAA, NFL and NBA (Remember the 1992 Dream Team at the Olympics?) and have a half-century relationship with Notre Dame.
Outdoor Insight


Camping World Defends Gander Outdoors Scaling, Costs

By bob mcgee – MAY 14, 2018

Camping World CEO Marcus Lemonis, peppered with questions about the pace of Gander Outdoors' 2018 store opening schedule and associated expenses related to launching the outdoor specialty chain, pleaded for patience from analysts and suggested the outdoor specialty chain will begin to hit its stride during the important fall/winter season later this year.

"…We chose to start (Gander) from scratch knowing it would run through our (Camping World's) P&L for a period of time and pay massive dividends going forward," Lemonis said. "The dividends for me with Gander are more than just the cash flow that it generates."

Those benefits are said to include 40,000 new members to its Good Sam program that may eventually add another 80,000 members when all the Gander locations are opened.

During its first quarter, CWH realized an $8.9 million loss against adjusted EBITDA from its outdoor stores on $39 million in sales. Besides 42 Gander stores, the segment includes the Overton's marine operation, The House.com based in Minneapolis, and Uncle Dan's, Erehwon and Rock Creek, each part of the company's specialty outdoor group. Camping World is forecasting its outdoor retail business will be a drag on adjusted EBITDA in H1 before being accretive in H2.

"…We're not nervous about where the industry is, and we have zero hesitation in continuing to open stores," Lemonis confirmed. "…In fact, we believe that in the next 12-15 months, 25 of the Gander (store) acquisitions will have full (RV) dealership operations inside of them…"

Camping World, which anticipates having 70 Gander locations up and running by summer's end, is retrofitting some locations with full RV centers. Among them: Augusta, GA; Marion, IL; and Huber Heights, OH.

Some expenses already incurred by Camping World for its fledgling outdoor retail segment include costs associated with the revamping of Overtons.com and the re-opening of Gander's 600,000-sq. ft. Lebanon, IN distribution center with 600 vendors and 250,000 new SKUs on a new Oracle system.

"And luckily we had store staff from around the country get on school buses and Greyhounds and drive to the DC. And they stayed in hotels and RVs, working 14-15 hours trying to get product out for their stores. What an unbelievable team effort," Lemonis remarked in describing the process.

"But nobody wants to hear that. What they want to know is that it was a perfect process. And it wasn't. And rather than continuing to flex that and lose people and break the system, I made the decision that my people were more important than my profits in that moment."
Helly Hansen Gives Canadian Tire International Access
By Bob McGee – MAY 14, 2018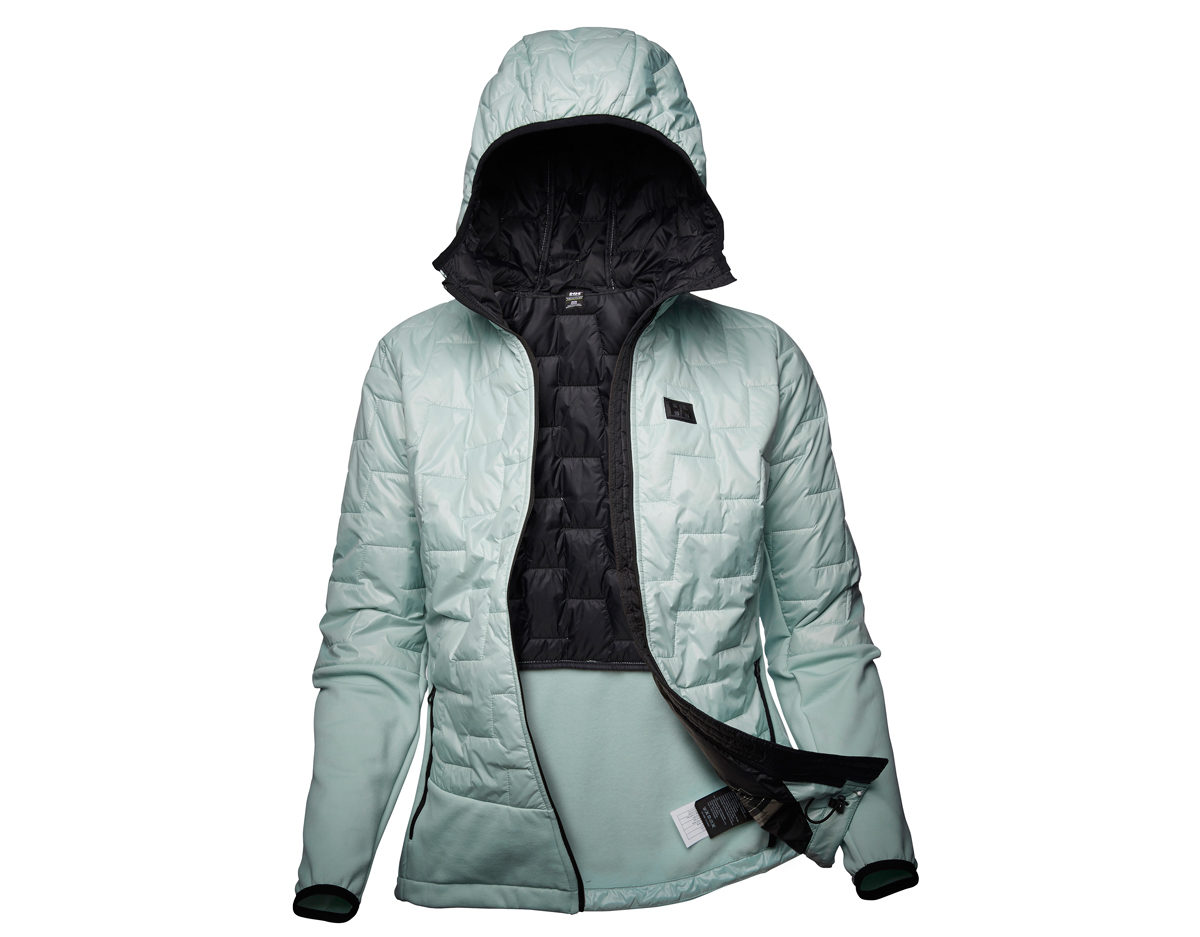 Canadian Tire's $771 million acquisition of the Norwegian outdoor brand last week, deemed expensive by some analysts given Helly's high enterprise value to operating earnings ratio, is expected to open international distribution doors for some of the Canadian retailer's own brands in the years ahead. The transaction, which includes the assumption of $50 million in debt, marks the fourth acquisition of 141-year old Helly Hansen since 1995. Swedish private equity firm Altor Equity Partners bought a 75-percent stake for $81.5 million in Oct. 2006. Nearly six years later, the Ontario (Canada) Teachers' Pension Plan acquired that Helly interest for $326 million.

Canadian Tire, which owns the Forzani Group (Sport Chek is its principal banner), will reportedly lean on HH's expertise for the development and marketing of new products that can be channeled through HH's existing distribution network. HH, which owns a global ecommerce platform and 57 small stores, distributes its products in 40 countries, The company, which currently employs 1,000 worldwide, generated $359 million in revenues in 2017. That total included a $7.2 million contribution from the Musto sailing brand, which was acquired in Oct. 2017 for $32 million. HH CEO Paul Stoneham last week attributed a current 15-percent increase in wholesale orders to the company's leaner supply chain, lower product costs and better product quality.
Footwear Insight


Brands Moving Forward After Mixed Results

By Bob McGee – MAY 14, 2018

Mizuno will focus on turning around its business in the Americas and growth in Asian markets over the next three fiscal years as it aims to grow its topline footwear business by nearly 20 percent over the period to the equivalent of about $593 million globally. In FY17 ended March 31, the Japanese company improved its profitability by more than 586 percent to $43.6 million despite a topline decline of 1.8 percent to about $1.65 billion. In the Americas' region, where the company worked to rebuild its organizational structure and improve its inventory management system to mitigate losses, Mizuno's total revenue declined 14 percent to the equivalent of $189.7 million. Regional footwear sales were down 25 percent to $71.1 million but annual apparel revenues jumped more than 9 percent to $31.9 million.

At ASICS, sluggish sales in the U.S. wholesale channel contributed to a nearly 27 percent decline in the market in the first quarter ended March 31. Americas' revenues were off 27 percent to $201.1 million as running shoe sales dipped nearly 21 percent to $194.7 million on a currency-neutral basis.

Meanwhile, at Wolverine Worldwide-owned Saucony, where new senior leadership will be announced this week, a mid-single digit decline in first quarter sales were impacted by fit quality and delivery issues that carried over from 2017, the company reported. While both issues were addressed by Saucony, it's estimated that it will take a couple of quarters before the brand posts topline growth this year. Saucony, which realized 15 percent constant currency growth in the EMEA region, has received a "very positive" response to its new RIDE ISO program and is planning an accelerated product launch schedule in the second half of 2018.
Footwear Insight
Merrell, Sperry Deliver for Wolverine Worldwide
By Bob McGee – MAY 14, 2018
Both Merrell and Sperry generated first quarter revenue and profit growth that was "ahead of plan," according to Wolverine, with Sperry delivering its first quarterly growth in several quarters.

At Merrell, period results were driven by strong new product launches, higher at-once business and more first-quality sales with seven million fewer closeout sales year-over-year. WWW senior management says The Outdoor Life, Nature's Gym and Work segments are all sources of growth for the brand. Merrell, slated to launch its Thermo Rouge product this fall, is forecast to generate "high single-digit" sales growth in FY18.

Sperry, meanwhile, delivered a nearly 35-percent increase in ecommerce sales in the first quarter, benefitting from "more effective" social media prospecting. Sales of boat shoes, a category being de-emphasized, were down 10 percent in the quarter but still accounted for approximately 40 percent of revenues. The brand is forecast to deliver strong women's sales in the second half and "low single-digit" growth for the full year.

Elsewhere at Wolverine, Chaco's first quarter sales rose low single digits despite challenging weather conditions across parts of the U.S. The brand, helped by its My Chaco custom program, had a 20-percent increase in ecommerce sales and higher women's sales helped by "robust growth" from its Z sandal collection.

GOING TO BAT AGAINST BREAST CANCER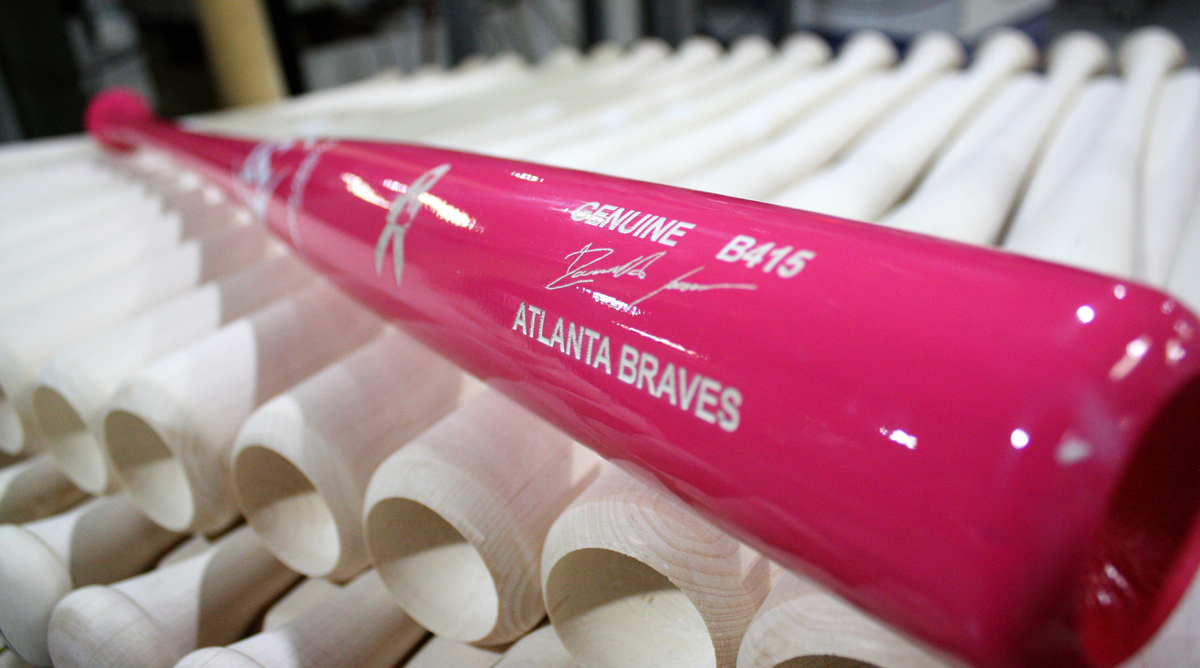 In addition to donning pink caps, socks and cleats, hundreds of Major League Baseball players swung custom pink bats on Mother's Day to raise awareness for the "Going to Bat Against Breast Cancer" initiative. Since 2006, Louisville Slugger has donated more than 3,500 custom pink bats for the cause. Additionally, the company donates $10 from the sale of each custom pink Louisville Slugger it sells at sluggercustombats.com to MLB Charities to support the fight against breast cancer.
Executives on the Move


Disney Exec to Lead Famous Footwear; Columbia Taps Gap

By Bob McGee – MAY 07, 2018
Molly Adams, EVP of global merchandising and product development for The Walt Disney Company since 2008, will become president of Famous Footwear on May 29. She is replacing the retiring Rick Ausick at the Caleres-owned chain that generated revenues of $1.6 billion last year.
Meanwhile, as first reported by New York Times, five more executives are out or leaving at Nike, including Steve Lesnard, who has been VP/GM of global running for the Swoosh since August 2016. Lesnard is a 20-year Nike veteran, who led the company's global brand campaigns for the London and Beijing Olympics as global running brand VP from 2008 until 2012.

Among the other Nike departures are: Ibrahem Hasan, senior creative director; Simon Pestridge, head of marketing for performance products; Helen Kim, who lead Eastern North America; and Tommy Kain, a director of sports marketing.

Separately, President Trump is nominating former college and NFL star Herschel Walker to co-chair the President's Council on Sport, Fitness and Nutrition (PCSFN) with retired New York Yankee pitcher Mariano Rivera and Misty May-Treanor, the Olympic volleyball gold medalist.
Elsewhere, Michael Richardson, a 30-year retail veteran who most recently served as VP of Franchise Product for Gap Inc. where he managed product teams in merchandising, planning and buying for The Gap, Banana Republic and Old Navy across 40 countries, is the new VP of Global Merchandising for Columbia Sportswear.
The Buzz
By Bob mcgee – MAY 07, 2018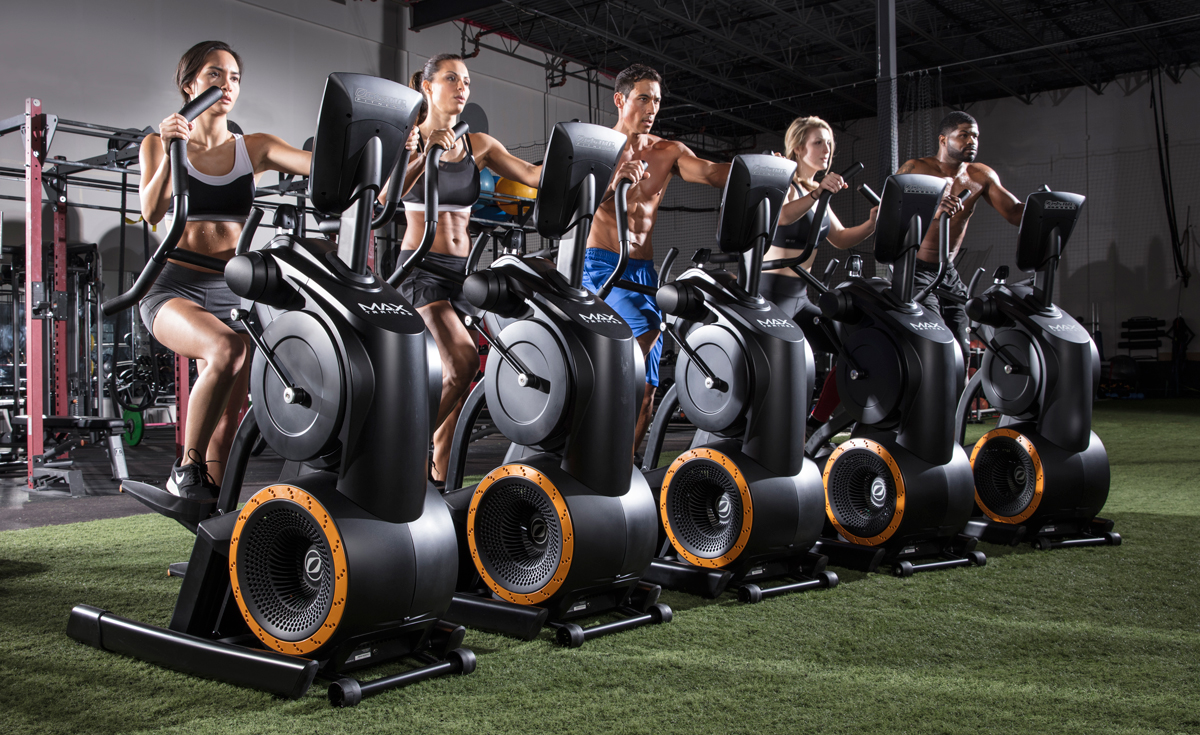 Nautilus enjoyed mixed first quarter results as strong mass retail and modest growth in the specialty and commercial channels were offset by a decline in the company's Direct segment and lower sales from the mature TreadClimber line. NLS was particularly encouraged by solid period growth for its Bowflex line of cardio products, particularly treadmills, and higher sales from its HVT product line. During the summer, the company will introduce the Bowflex LateralX into the Direct channel with two models.

Sunglass Hut shops will begin rolling out in all 160 Bass Pro Shops and Cabela's stores this month with the full rollout slated for completion by the end of the third quarter. Luxottica, the public Italian parent of Sunglass Hut, says the exclusive eyewear partnership with Bass Pro Outdoor World, LLC should yield $100 million in annual sales once all locations are open. LUX generated essentially flat North American sales in the first quarter on a constant currency basis with the "excellent performance" of Sunglass Hut, Target Optical, Pearle Vision and e-commerce platforms offset by negative sales at Lenscrafters.
Tubes of the Week