Footwear Insight


Already Squeezed Industry Wants Relief, Not More Duties

By Bob McGee – May 07, 2018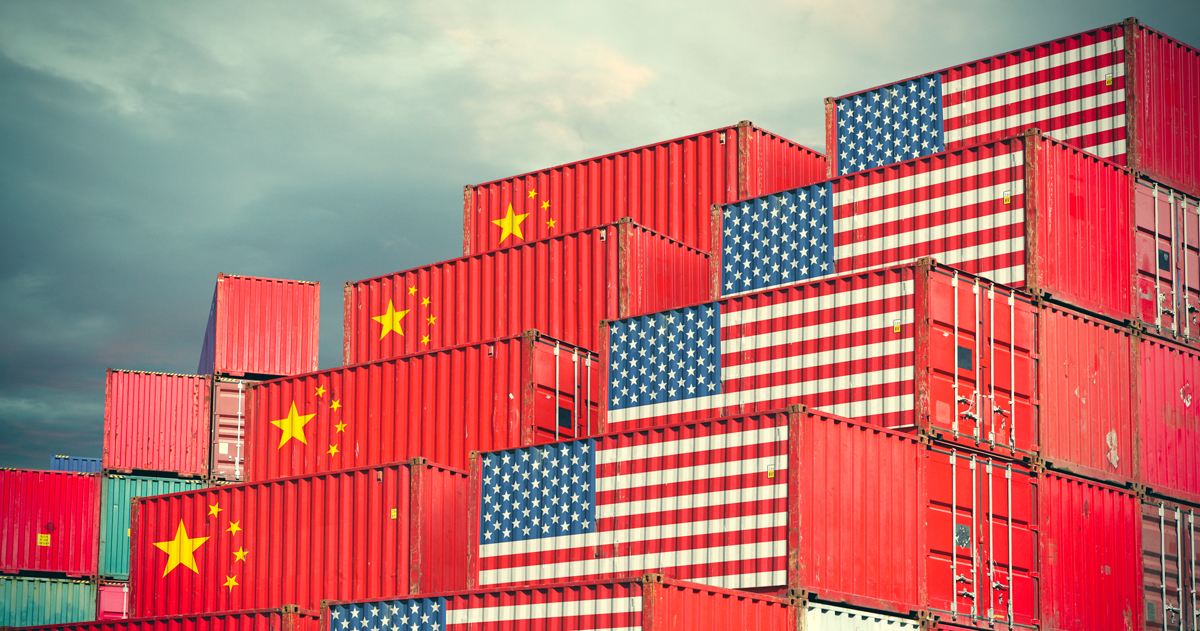 The nearly $3 billion annual impact of 400 tariff codes on U.S. footwear imports, many dating back to the Hoover Administration, are already pinching margins and constricting the industry's ability to design and develop some of the styles Americans want. So, the possibility of being caught in the crosshairs of the Trump Administration's current trade negotiations with China and slapped with possible additional duties has footwear industry leaders on edge and warning consumers. The cost of any more tariffs will certainly be passed onto shoppers.

"There have been attempts (to lower or outright eliminate tariffs)," Matt Priest president and CEO of the Footwear Distributors and Retailers of America told a dozen senior footwear executives last week ahead of the trade group's annual Executive Summit. "But at the end of the day, there hasn't been the 'silver bullet' we need to wipe the duty structure out."

Already faced with anxiety over how currency fluctuations against the U.S. dollar, higher interest rates in the U.S. and elevated raw material costs might impact profit margins and how much is paid for imports, industry leaders contend any additional duties could be crippling.

"When we are hit with tariffs, we are not cost competitive," suggested Tsering Namgyal, group president for Los Angeles-based Cels Enterprises, parent of the Chinese Laundry brand. "The costs associated with duties impacts design and the quality of materials we use."

Rick Muskat, FDRA's Ex Officio Chairman and the principal of family-owned Deer Stags Concepts concurred. "We have to design and engineer shoes away from certain quality and style for the purpose of keeping costs down."

Nearly 100 percent of the 2.3 billion pairs imported into the U.S. annually, enough for 7.5 pairs per man, woman and child, are hit with a duty with the highest rate being 37.5 percent on certain classifications and 30 percent or more on canvas styles. And the tariff structure discriminates by levying higher duties on women's models than on men's.

Mike Jeppesen, president of global operations for Wolverine Worldwide and FDRA Vice Chairman, said the Rockford, MI company was the 46th highest payer of duties in 2017, paying $84 million on about $750 million worth of imported footwear for its various brands. The cost of such tariffs tacks on 10-11 percent to the cost of landing shoes in the U.S. For example, a pair of shoes that costs about $20 to produce in India, Vietnam or China will end up costing a consumer $90 to purchase at retail after factoring in duties and wholesale and retail mark-ups.

Cliff Sifford, president and CEO of the 400-door Shoe Carnival chain and Peter Barr, general counsel for the 500-store Rack Room Shoes/Off Broadway, concurred that tariffs put a strain on profits and impact what their respective customer bases are able to purchase.

From a brand perspective, the cost of tariff payments limits company investments in new, advanced technologies and manufacturing techniques, commented Ed Rosenfeld, the FDRA Chairman and CEO of Steve Madden, Ltd.

Peter Bragdon, EVP and Chief Administrative Officer for Columbia Sportswear says, "there is a cost to the uncertainty" around the tariff landscape and possible additional financial costs to Chinese imports. Tariffs may hit smaller footwear brands particularly hard who may not have the resources to establish sourcing offices in other countries, reminds Jeppesen, who suggests no other country has the ability to absorb China's current volume of manufactured footwear.
Opposing Views Emerge on Athletic Footwear
By Bob Mcgee – MAY 07, 2018
With Adidas and Under Armour both reporting first quarter results last week, opposing viewpoints emerged about the segment's prospects in the months ahead. Industry veteran Matt Powell of The NPD Group offered a dim view as he closed out FDRA's Executive Summit in Washington, D.C. last week. While predicting low-single digit decline for the athletic footwear and activewear segments this year, he added the market's promotional atmosphere will continue; the performance athletic footwear market remains challenged and he called 2018 "not a great year for sport."

Speaking earlier at the Summit, Foot Locker CEO Dick Johnson confirmed the sneaker behemoth is "using data for every decision we make" and working vigorously to transform its mobile, desktop and app experiences. FL is also "re-inventing" its loyalty program with new reward options and a new tier structure that will cut across all of the retailer's banners. Johnson, while not offering a pointed viewpoint on what types of product will bolster its fortunes, said FL will focus on data, digital, community and customer experiences in the months ahead. A Jefferies analyst doesn't concur with Powell's stance on performance athletic. In a note, Randal Konik said Under Armour, Nike and Foot Locker stand to gain from a recent consumer shift toward kicks built around athletic performance enhancement.

Under Armour, which reported "relatively flat" Q1 North American results at $868 million, said it is working on trimming its SKU base, improving its capacity utilization and reducing lead times. This will translate into a healthier business model that will deliver consumers "an increased product flow with performance solutions they didn't know they needed and can't imagine living without," Patrik Frisk, president and COO said.

At Adidas, where North American constant-currency group revenues increased 21 percent to $1.24 billion million on double-digit growth in most Adidas categories, there does not appear to be a preference toward performance or lifestyle athletic. (Modern styles are said to driving more than 50 percent of growth.) Instead, senior management talked about the brand getting more equalized growth from both sports and sports-inspired offerings, striking more balance between footwear and apparel by generating a higher growth rate from garments and moving more distribution to the market's "sweet spot" without jeopardizing premium-priced, technical penetration.

"While this ($100+ footwear) has been very good in establishing the brand and getting us a double-digit market share…This market segment does give us a certain limitation on how long we can grow," said Kasper Rorsted, CEO of the adidas Group. Earlier he told analysts, "We're focusing on high-quality revenues and not chasing revenue for the sake of revenue."
A Smart Textiles Roadmap to Drive Growth
By Emily Walzer – MAY 07, 2018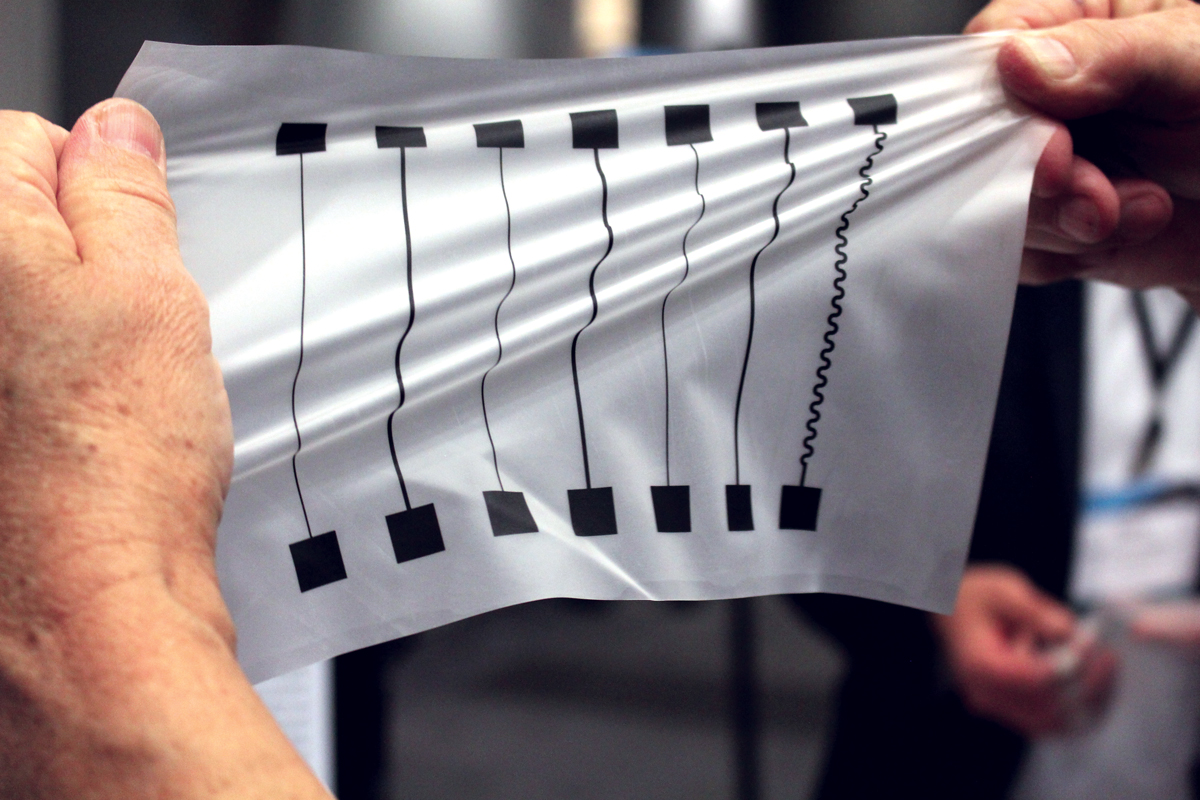 Currently sports and fitness is the fastest growing category in the smart fabrics market, and represents just 17 percent of the worldwide share of sales, according to Jeff Rasmussen, IFAI director of market research, who projected 2018 overall size of the U.S. market at $1.45M, with an annual growth rate around 20 percent for the past few years. While smart textiles continue to generate ideas and spark industry interest, wearable garments have failed to excite a mainstream audience. How to hasten growth emerged as a major theme at the recent Smart Fabrics Summit held in D.C. last month.

During the daylong conference Rasmussen and others focused on the need for a multi-disciplinary approach, gaining a better understanding of what the consumer really wants, and the role standards play to enhance growth. Intellectual property protection and data security and privacy were also areas explored during the gathering co-hosted by the Industrial Fabrics Association International (IFAI) and Department of Commerce.

The strongest statements about the direction of smart textile development came from Dr. Qaizar Hassonjee and Yoel Fink. Both execs believe a successful future for smart fabrics requires thinking differently about how products are made and what these innovations deliver to the end user.

"From a business point of view, we have to feed the market. Right now there is more technology than business," stated Hassonjee, who ushered in "smart" innovations including the Textronics heart-rate monitoring sports bra and the adidas MiCoach. According to Hassonjee, to accelerate growth from its current "snails pace," requires embedded tech that offers compelling experiences.

He advised the audience, "To look at the market, look at the experience you can bring through textiles, and figure out the technology to do that. I believe that is a better, faster route to success."

Fink, CEO, Advanced Functional Fabrics of America (AAFOA) advised new thinking that regards "fibers as devices, and functional fabrics as delivering a service."

"An idea is not enough, material is not enough, and it's not enough just having a process. But these three things together are what takes an idea and turns it into a product that transforms our lifestyle," said Fink, a MIT professor of Materials Science and Engineering and Joint Professor of Electrical engineering and computer science.

In tandem with advancing functional fibers, AAFOA has created an integrated prototyping network that extends across the country. Developing this roadmap will allow AAFOA members to go from the design of the fiber to the creation of the fabric, and into yarn, and then into a product in a four-week cycle. "No single company can do this from beginning to end but this network becomes a trajectory to execute rapid prototyping and USA-made product," Fink stated.
Footwear Insight


Footwear in Flux

By Bob McGee – MAY 07, 2018
With the U.S. footwear market continuing to face a persistent promotional cloud despite efforts by some brands to clean up the market, the globe's largest footwear maker is facing a 20-25 percent decline in first quarter profitability due to a 6.7 percent drop in manufacturing revenue for the period ended March 31. Yue Yuen Industrial Ltd. will formally detail first quarter results on May 14. Last week, YY issued the profit warning for the period by citing "unfavorable fluctuations in customer orders and an "unfavorable product mix."

Back in the U.S., The NPD Group called March athletic footwear sales "challenged" and down low single-digits year-over-year despite an earlier Easter (April 1) and easy comparison, adding the trend did not bode well for April results for the category. There were some positives in March, including double-digit revenue growth in running-inspired, cross-training-inspired and casual athletic styles. Total dollar sales of fashion footwear rose 1 percent to $1.2 billion, bolstered by 11 percent growth in children's styles, and a 4 percent gain for leisure footwear sales to $1.3 billion for the month. But U.S. performance athletic sales dipped 7 percent in March to $780.2 million, the research firm reported. The dollar share of the performance category was dominated by Nike (45 percent) followed by Adidas (9 percent), New Balance (8 percent), Under Armour (7 percent) and Skechers (6 percent).

In late March when YY reported a 4.6 percent decline in 2017 net profit despite a 7.6 percent increase in annual revenue to more than $9.12 billion, the company detailed future prospects for footwear manufacturing worldwide suggesting ongoing uncertainties and risks include stronger-than-expected wage inflation, raw material price volatility and a weakening U.S. dollar against regional Asian countries. YY added that it would achieve profitability growth going forward through continuous investments in technology, process re-engineering and other enhancements to its manufacturing capabilities.

There is already a plan underway for YY to dispose of its 62-percent stake in its retail Pou Sheng business, which is facing increased market competition and other challenges, for under $1 million to shareholders via a one-time dividend.
Brands on the Block
By Bob McGee – MAY 07, 2018
Two large, public portfolio companies—Vista Outdoor and Newell Brands—last week unveiled plans to drastically reduce the respective scopes of their businesses by shedding a number of sports-related brands and businesses and focusing resources on fewer categories.

Vista told analysts that its new strategy, while narrowing the breadth of its portfolio that was largely built through acquisition, will end up playing to its strengths in product development, manufacturing, sourcing, marketing and sales. The Farmington, UT company intends to go forward with a strict focus on ammunition, hunting/shooting accessories, hydration bottles/packs and outdoor cooking. By doing so, VSTO intends to shed its Savage and Stevens firearms brands and divest its eyewear assets in the Bollé, Cébé and Serengeti brands within its Sports Protection unit. CEO Christopher Metz told analysts the divestiture process is underway "with very strong interest from potential buyers."

At Newell Brands, the former Newell-Rubbermaid that acquired Jarden Corp. for $15 billion in April 2016, the Coleman and Marmot parent has initiated an "accelerated transformation plan" that will shed 35 percent of its topline, 39 percent of its employees, 45 percent of its brands, 55 percent of its distribution centers and 66 percent of the factories that produce merchandise for it. Included in the five non-core consumer businesses on the block: team sports brands Rawlings and Worth and Pure Fishing.

In Q1, NWL's Play segment suffered a 1.8 percent drop in revenues to $617 million. Core sales fell 2.6 percent as strong growth from Team Sports was offset by a decline in Outdoor & Recreation fueled by the company's lost Aerobed distribution in the U.S. Amer Sports, the parent of Wilson and DeMarini, has to be considered a possible suitor for Rawlings and Worth. Publicly traded Shimano may have its eye on Pure Fishing.
Mueller Sports Medicine Hires Prez; Lacoste Footwear Has New CEO
By Bob McGee – MAY 07, 2018
Gianni Georgiades, a former Coach executive, joins Lacoste Footwear as CEO on May 8. Earlier this year, The Lacoste Group forged a joint venture with the Pentland Group whereby the London company will manage all design, production and manufacturing for Lacoste's footwear globally and distribution in the United Kingdom.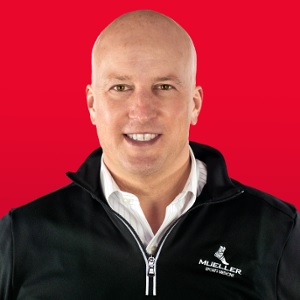 Elsewhere, The retail sports medicine leader has hired its first non-Mueller as president, tapping 27-year consumer goods veteran John Cayer as president. The former SC Johnson executive replaces Brett Mueller, who moves to CEO at the Prairie du Sac, WI company.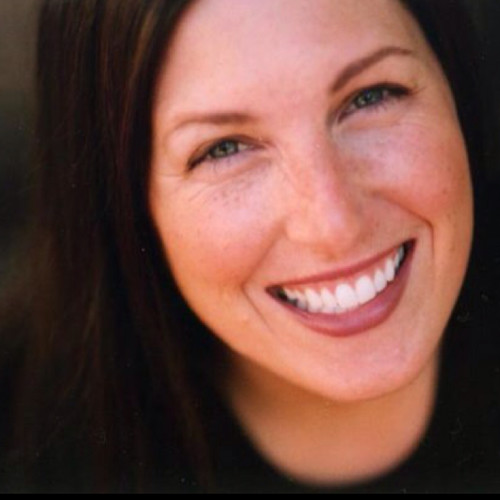 Meanwhile, Nike has named Amy Montagne as VP/GM of global categories and PLAE has hired Gary Schofield, Jr., a veteran strength & conditioning coach, as director of Southeast sales.
Converse and The Cat
By Bob McGee – MAY 07, 2018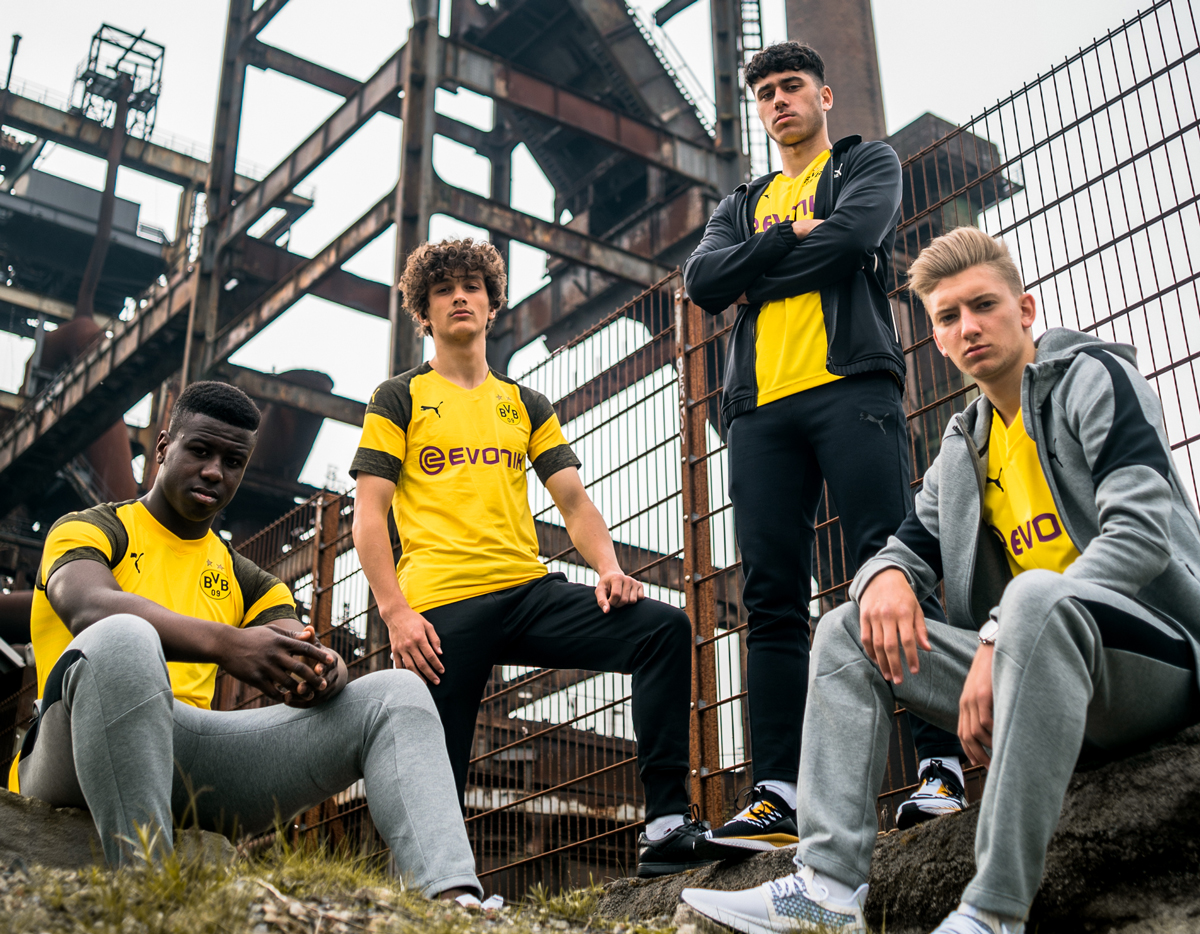 Nike-owned Converse introduced its 38-piece Converse X Miley collection last week. The collaboration with the singer features platform sneakers and paisley patterns on footwear, apparel and accessories. Separately, Puma debuted the new home kit for Borussia Dortmund before the German team's final home game of the season. (Photos courtesy of Nike, Puma)
The Buzz
By Bob mcgee – MAY 07, 2018
Implus acquires 32 North Corp., doing business as STABIL. The maker and distributor of footwear traction products made in the U.S. and Canada will retain its sales operation in Biddeford, ME but transition its fulfillment operation to Implus' headquarters in Durham, NC.
Tubes of the Week