Breaking


Amer Sports Acquiring Peak Performance

By Bob McGee – April 30, 2018

The Arc'teryx and Salomon parent says the deal, forecast to close this summer, will get it another step closer to its long-term objective of reaching €1.5 billion ($1.82 bb) in soft goods sales. Amer is acquiring Peak Performance, a Swedish premium sports fashion brand, from IC Group of Denmark for €255 million ($309.2 mm).

Peak, which has evolved from its skiwear heritage to a year-around brand with more than 40 percent of its collection in women's and an estimated 45 percent of sales from Direct-To-Consumer, generated annual EBIT of €16.5 million ($20.0 mm) and revenues of €145 million ($175.8mm) over the trailing 12 months. With the acquisition, Amer will absorb 300 Peak Performance employees and realize more than €10 million ($12.1 mm) in synergies over the next few years.

In its most recent quarter, Amer generated 3 percent sales growth in apparel to an equivalent of $146.6 million but a 5 percent decline in footwear sales to $173.4 million for the period ended March 31. In FY17, Amer's apparel revenues hit €482.3 million($592.6 mm), slightly behind footwear's €500.8 million ($615.3 mm).
Retailers Don't See Big Changes After Adidas Leadership Change
By Jennifer Ernst Beaudry – APRIL 30, 2018

Adidas America may be shifting leadership, but the strategy will stay the same. That was the word from the Portland, OR-based firm last week, when it announced that Mark King, who has headed up the German firm's North American office since June of 2014, would be replaced July 1 by 43-year-old New Zealander Zion Armstrong.

King, who had previously headed the company's TaylorMade-Adidas Golf division, has been widely credited with helping revitalize the Three Stripes in the U.S. market, as part of the brand's strategy of leveraging American leadership in the critical North American market. Under King, sales of the brand grew 35 percent last year and doubled its market share. Armstrong, the firm noted, has co-led the Adidas brand as general manager and been based out of the Portland offices since June 2015.

King's decision to step down was a "purely personal one," an Adidas spokeswoman said. Retailers who spoke to Sports Insight Extra said they didn't expect big changes.

"Mark has been an integral part of getting things turned around. And that's happened in partnership with Zion. Together, they did a really nice job of turning the brand around. He's a good guy, he'll be missed in the industry," said Jake Jacobs, EVP and CEO for Foot Locker North America. "Zion has a good grasp of the America marketplace and mindset. He's an ex-athlete, and he understands the importance of sport in North American and all of the major sports here and how that relates to the end consumer. I'm not concerned at all."

"Mark has made a significant impact on the industry for many years. His leadership of the adidas brand in North America has resulted in tremendous growth for the brand as well as for retailers like Finish Line," said Sam Sato, CEO of Indianapolis-based The Finish Line. "We wish Mark all the very best as he enters the next chapter of his life. Zion Armstrong is a highly capable leader and we're thrilled with his appointment. He's the right guy to lead Adidas into the future and continue to build on their current momentum."

In his new role, Armstrong will report to Roland Auschel, executive board member responsible for global sales. King will remain with the company in an advisory position.

"This is a well-prepared, seamless transition. We are very excited to promote Zion Armstrong to one of the most important roles in our company. He has been instrumental to our success over the last three years, co-leading adidas North America together with Mark King. We are convinced that Zion's leadership will enable us to continue our successful journey in North America," Auschel said in a release. "Mark leaves our company on excellent terms and as a close friend. We would like to thank him for his exceptional contributions to our success over the last 35 years. At the same time, we look forward to continuing to leverage Mark's network and experience in his advisory role."
Puma Ponders Sourcing Shift
By Bob mcgee – APRIL 30, 2018
China is both a source of growing sales and a potential pitfall for Puma, which last week reported strong first quarter sales and profits despite growing concern over volatile currency swings and the uncertain trade environment between the U.S. and China.

Apparel and footwear may be included in a new U.S. list of $100 billion worth of Chinese imports that could face new higher tariffs in the months ahead. Puma has been preparing for that possibility for months. The German company, which generated constant currency growth of 15.6 percent in the Americas in Q1 to the equivalent of $424.6 million, is evaluating a further footwear sourcing shift away from China to Vietnam and Indonesia for products destined for the U.S. Without such a move, which would take about a year to complete, higher U.S. tariffs on merchandise imported from China would result in lower product margins and/or higher prices for Puma footwear.

In FY17, Puma sourced 81 percent of its merchandise in Asia. Although Vietnam paced all sourcing countries with 32 percent of all volume for the brand, China was second and up 1 percent year-over-year to 24 percent. Cambodia and Bangladesh (largely apparel) were next with 13 percent and 10 percent, respectively. Indonesia and India rounded out the Top Six with 6 and 4 percent, respectively, of Puma's sourcing volume.

Meanwhile, China as sell-in market offers huge potential to The Cat, which currently has approximately 1,400 points-of-sale in the market versus upwards of 10,000 for rivals. In Q1, Puma realized a nearly 35 percent increase in Asia-Pacific revenues to the equivalent $369.6 million. Overall Q1 revenues were up more than 21 percent on a constant-currency basis to $1.38 billion with footwear sales up 16 percent on a reported basis to $708.7 million and apparel revenues rising more than 11 percent to $444.7 million. Net profits were nearly 36 percent higher at $82.3 million. Puma is currently forecasting FY18 currency-adjusted revenues to increase 10-12 percent.

Elsewhere, Puma has signed a global license with Fossil Group, Inc. through 2027 for the design, development and distribution of Puma branded watches and smart watches with a 2019 launch date.
Industry Players Trail in Customer Experience
By Bob McGee – APRIL 30, 2018
Quick quiz: What do Tractor Supply Co. (Web), Neiman Marcus (Mobile) and Apple (Store) have in common? They are the top-ranked retailers in customer experience across stores, the web and mobile devices, according to the 2018 Net Promoter Score Report/Foresee Experience Index. The study from Bain & Co., Fred Reichheld and Satmetrix Systems is based on survey data collected from 40,000 shoppers during Q4/2017.

Among industry retailers, Kohl's (3) is ranked highest in overall NPS score at 36, behind only Costco and the aforementioned Tractor Supply Co. TJ Maxx is ranked 12th with a NPS score of 30 and is in a virtual tie with 11th-ranked Nordstrom.

Elsewhere, Nike is ranked 15th with a rank of '9' for both store and web but '21' for mobile experience. Foot Locker is ranked 38th, just behind Best Buy, with a web rank of '29' among the 50 retailers scored in the survey and '31' and '35' in store and mobile rankings, respectively. Dick's Sporting Goods is ranked 40th overall with its store rank of '35' exceeding both its web (38) and mobile (39) scores.

The 50 retailers chosen for the shopper survey were selected from the 2017 Deloitte Global Powers of Retailing study, which ranks global omnichannel retailers by revenue.
Columbia Hikes Marketing Spend as Momentum Builds
By Bob McGee – APRIL 30, 2018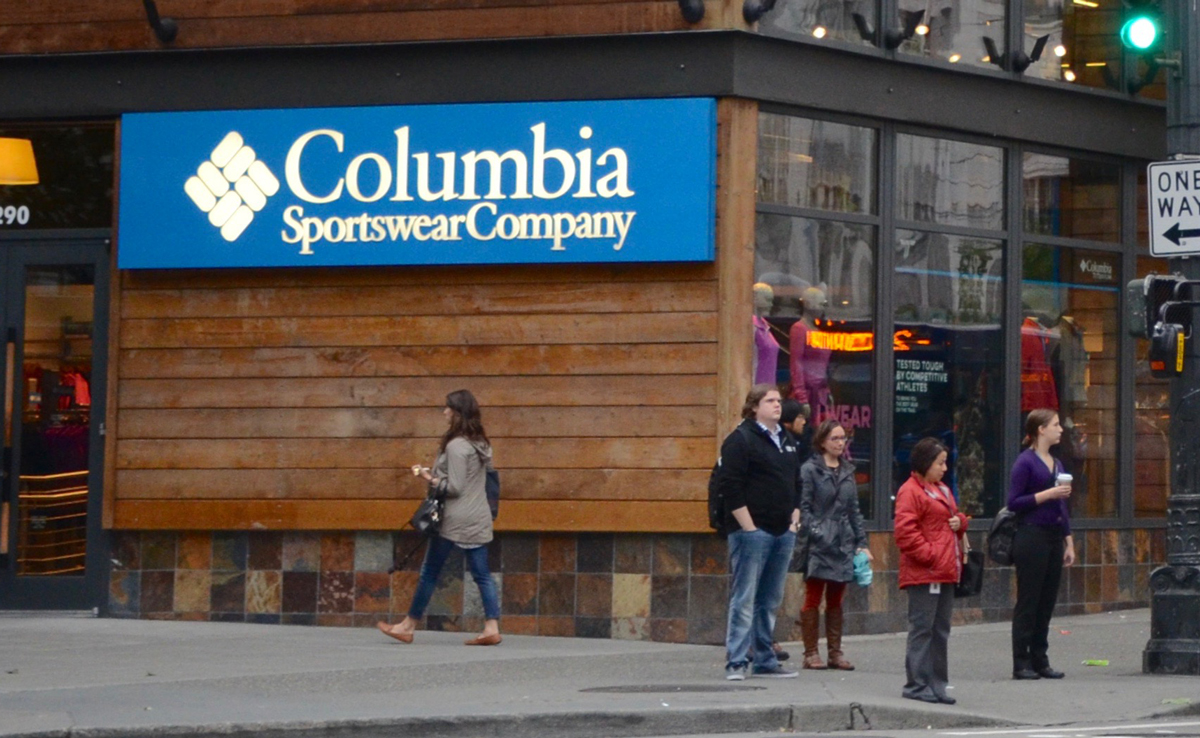 Already experiencing sales growth across geographies and most of its brands, Columbia Sportswear is making $10 million in additional demand creation and marketing investments in H2 to keep its momentum humming. Most of the effort will focus on ecommerce enhancements and the development of direct messages to consumers interested in specific Columbia products.

Suggesting the company needs to be more surgical in terms of how it spends marketing dollars, CEO Timothy Boyle told analysts, "…I'm not really sure what the right number is, but I know we need to spend more and spend it better."

A new initiative, which will upgrade Columbia's ecommerce platforms to offer significantly enhanced search, browsing, checkout, loyalty and customer care for mobile shoppers, will be implemented in H1/19.

In the nearer term, Columbia is forecasting solid revenue growth in H1 and H2 with FY18 outlook hiked to 6.5-8.5 percent growth from 4-6 percent previously. SOREL and prAna are expected to generate double-digit increases with the Columbia brand up high-single digits for the FY. Mountain Hardwear annual sales will be down slightly, largely on "super clean" inventory, says Boyle.

In Q1, where Columbia bought out the remaining 40-percent stake in its China joint venture that operates 86 stores on the mainland and had $168 million in FY17 revenues, U.S. sales were 9 percent higher. The domestic revenues were driven high teens growth in DTC and a low-single digit expansion in wholesale. SOREL sales were 10 percent higher; prAna, up 9 percent largely on U.S. wholesales and a rebound in ecommerce sales. Mountain Hardwear, which has recaptured floor space in several key accounts, is introducing Gore-Tex technical climbing outerwear and gloves this fall, a precursor to major product and marketing initiatives planned for Spring 2019.
Converse Taps New Marketing Czar, Ad Agency
By Bob McGee – APRIL 30, 2018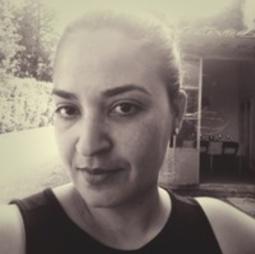 Converse last week saw Nike's senior brand director for sportswear in EMEA (Europe/Middle East/Africa) Sophie Bambuck promoted to chief marketing officer for the All-Star brand. She replaces Julien Cahn, who darted to Supreme from Converse earlier this year. Separately, longtime Nike creative house Weiden & Kennedy is taking over the Converse account from Anomaly, which has had the account since 2007.
Elsewhere, Gap's former VP of franchise product, Michael Richardson has joined Columbia Sportswear as VP of global merchandising for the Columbia brand. Meanwhile, Mountain Hardwear has hired Snow Burns, most recently at John McNeil Studio where she oversaw analytics-based brand strategies and global campaigns, as global VP of marketing.

At DC Shoes, the VF. Corp.-owned company recently hired Cory Long, most recently VP of product for Mitchell & Ness, as VP of footwear. Long previously worked for DC as global merchandising director earlier.
Brunswick Fitness Eyes Low-Single Digit FY Growth
By Bob McGee – APRIL 30, 2018
The segment, which consists of Life Fitness, Hammer Strength, Cybex, Indoor Cycling Group and SCIFIT plus BC's billiards and game table businesses, is forecast to grow annual revenues in FY18 in the low-single digits but see a dip in operating margin that should moderate near the end of the year. Planet Fitness is the described as the "most significant" customer of the unit, which generated FY17 revenues of $1,033.7 million.

In the first quarter, Brunswick Fitness revenues were 4 percent higher (1% in constant currency) to $244.4 million on strong sales to health clubs but lower Cybex revenues. The U.S. market, which accounted for 51 percent of the sales volume ($124.6 million), had a 5 percent decline in period sales. Meanwhile, Q1 revenues were 17 percent higher in Europe and up 14 percent in Asia-Pacific. Commercial cardio sales were off 3 percent to approximately $132 million; commercial strength sales pumped 17 percent higher as consumer fitness sales came in flat at approximately $22 million.
Footwear Insight


Durango, Georgia Boot Bolster Rocky Brands

By Bob McGee – APRIL 30, 2018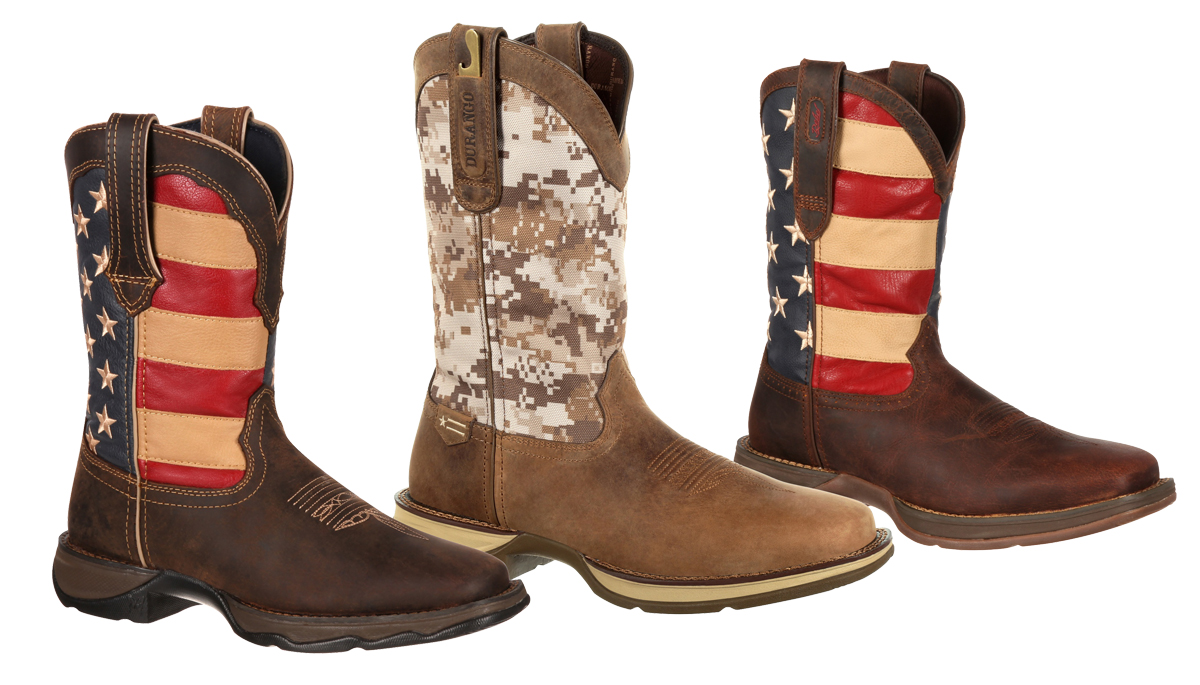 In a flat revenue quarter that included a 10 percent increase in retail sales to $13.1 million and wholesale improvement of 3.2 percent to $40.4 million, Rocky Brands realized strong demand for its Durango by Rebel Series in key accounts such as Boot Barn and Academy. Also, Georgia Boot saw "solid demand" for its new spring styles that were tempered by the movement of some orders into December from January.

The Leigh brand, whose high-single digit quarterly sales increase was driven by strong growth from the expansion of its CustomFit model, ended a multi-year outfit agreement with the New York Transit Authority on March 31. Senior management confirmed the end of the NYTA deal will be headwind to sales over the next 12 months but added it would also allow for lower operating expenses through the exit of five mobile shoe centers.

Elsewhere, Rocky realized a double-digit increase in sales from its branded ecommerce websites in Q1. With a recent upgrade to its warehouse management system, all ecommerce orders placed by 2pm EST can be picked and shipped same day. New software that will allow customers to check on order status and delivery is forecast to strengthen online conversion rates.
The Buzz
By Bob mcgee – APRIL 30, 2018
Dick's Sporting Goods strikes a three-year technology partnership with GameChanger, a digital scorekeeping and management app for baseball and softball teams, and the National Federation of State High School Associations (NFHS). GameChanger by Dick's Sporting Goods will enable coaches to monitor and protect their pitchers' health with custom pitch count alerts and inning-by-inning pitch count recaps.

Hanesbrands launches a new national parks T-shirt collection, initially available only at hanes.com/nationalparks as part of its five-year partnership with the National Park Foundation. The deal, which covers T-shirts, fleece sweatshirts and bottom, socks, hats and other activewear, is expected to generate $4 million for the non-profit National Park Foundation.
Hoka One One has begun selling a special edition of its Clifton 4  ($140 retail) through a new partnership with active lifestyle brand Outdoor Voices on a special collection that is currently available exclusively at Outdoor Voices' stores and on hokaoneone.com and outdoorvoices.com.

Pure Hockey, which operates three ecommerce sites and 53 stores across 18 states, has acquired the Bauer "Own the Moment" retail locations in Burlington, MA and Bloomington, MN. Both will remain Bauer-brand exclusive locations. The MA store will be re-located to Pure Hockey's existing store in the same city and re-open by July 31.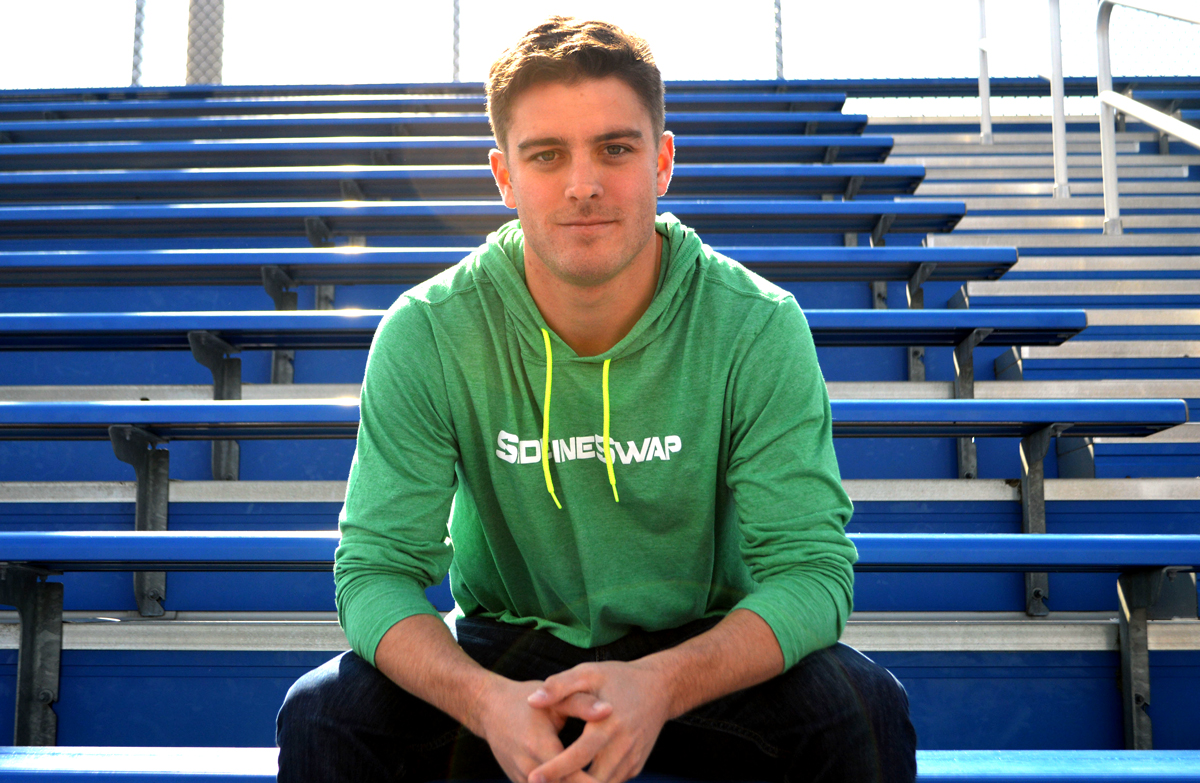 SidelineSwap, the online marketplace for buying and selling new and used sporting goods, closed on $5 million in Series A financing on April 20 led by Global Founders Capital, RiverPark Ventures, FJ labs and The Players' Impact and former NBA star David Robinson's Admiral Capital. The Charlestown, MA company, which employs 13, has raised $8.9 million to date.
Tubes of the Week