Higher Input Costs, More M&A's on Horizon
By Bob McGee – April 9, 2018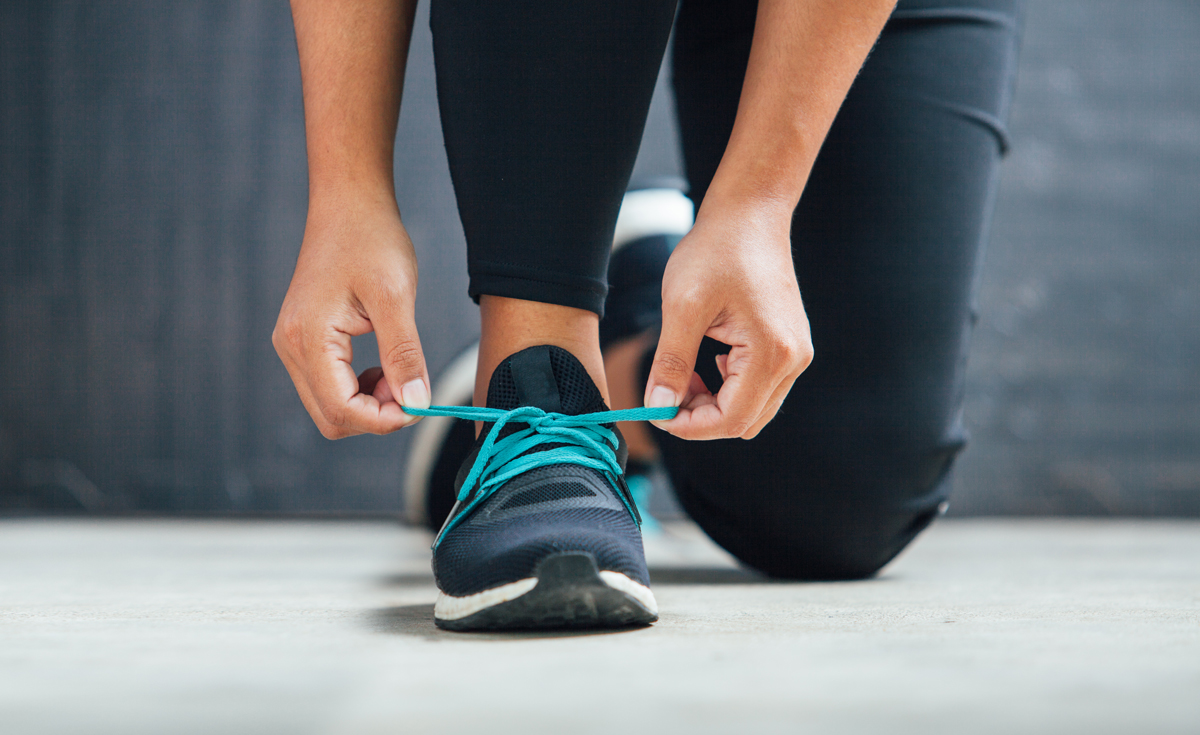 The footwear and apparel industry has a "stable" outlook for the next 12 to 18 months with accelerating profitability fueled by cost-saving measures, improving U.S. retail conditions and less need for inventory markdowns, according to a recent Moody's report. The investors service is predicting a 3 to 5 percent segment operating profit increase in 2018 on 3 to 5 percent overall sales growth. Operating profit for the next 12-18 months is forecast to grow 4 to 6 percent. These profitability outlooks, while scaled back from earlier estimates, represent "significant improvement" from 2016 and 2017 levels when industry operating profits decreased 3.2 percent and 2.4 percent, respectively. Moody's lowered its earlier 2018 growth outlook that called for 4 to 6 percent operating profit expansion on the grounds that more companies are directing additional resources into Direct-to-Consumer (DTC) with websites and mobile applications and a persistent, although lessened, promotional environment caused by competition for market share.

Moody's cites a number of positive and negative factors in its March 29 report. For example, it's expected that apparel firms will continue to face input cost inflation, particularly with labor costs and cotton prices, in addition to their higher investments that will temper profitability growth through mid-2019.   "While many companies have the ability to increase prices to offset rising costs, it may be challenging to fully recoup costs increase in the challenged U.S. market where many consumers may not be able to, or willing to, pay higher prices for goods," states the report.

Cotton prices are currently up more than 27 percent from their July 2017 level but more than 60 percent below a $2.15 a pound peak that occurred in 2011.

Increased M&A activity will be fueled by a need to bolster profitability through product extensions or new categories, extended geographic reach or access to new technologies. Moody's also predicts more apparel companies will move to eliminate non-core businesses from their respective portfolios. One potential downside risk that the service doesn't delve into deeply is the possibility of higher tariffs on China imports into the U.S. Moody's does suggest that such a scenario would be a "significant risk" to profitability considering the higher costs "might not be easily passed on to consumers."

Meanwhile, NPD is predicting a "challenged" year for the U.S. sports equipment segment in 2018 due to lower participation levels in a number of activities. In 2017, U.S. team sports sales fell in the single digits, but some segments showed improvement. Baseball swung down low single digits despite a fourth quarter boost from the changeover in compliant bats. Basketball was up low single digits in 2017 on higher participation. Ditto racquet sports. Protective gear sales grew mid-teens last year and should be a continued growth opportunity for the equipment market, the research firm said. On the downside, soccer, bolstered by the June World Cup, will look for a bounce-back year in 2018 after sales dipped in the low teens in 2017.
China is Boon for Sneaker Biz, Trade War or Not
By Bob mcgee – APRIL 9, 2018
As the rhetoric and posturing rages on in what could emerge as a full-fledged trade war between the U.S. and China, the athletic footwear industry sits an interesting, budding position. For years, major players Nike and Adidas have steadily been reducing their reliance on China as a footwear sourcing hub while strategically plotting for major sales growth in the Asian nation of 1.32 billion.

As cited by Nike senior management during the company's most recent earnings conference call, China has accelerating "positive macro trends" ranging from consumer spending to sports participation that are likely to lead to more purchases of athletic shoes and apparel in the months and years ahead.

The Swoosh, which slashed its footwear manufacturing in China to 27 percent of all pairs in FY17 from 32 percent in FY15, is preparing to roll out its NikePlus membership program to Chinese consumers this summer after launching its SNKRS app in the country in December 2017 and forging a partnership with Tmall. Nike brand sales grew 24 percent in China during the period ended February 28 with quarterly EBIT up 30 percent in the market.  Euromonitor, as cited by Investors' Business Daily last week, says Nike currently has an 8.1 percent share of China's current $56.6 billion athletic shoe market.

Adidas, meanwhile, enjoyed double-digit growth in running, training, basketball, Originals and neo shoe sales in China in 2017 as currency-neutral sales in the market rose 29 percent and gross margin came in at 57.1 percent. Adidas brand sales were up 30 percent in China last year. The Three Stripes, which sourced 19 percent of its footwear in China in FY17 versus 22 percent in FY16, currently has a 4.7 percent market share in the Asian country. Also, Adidas made 23 percent of 404 million apparel units in China in FY17 against 27 percent of 382 million pieces in FY16.

Under Armour, which has seen its marquee endorser Steph Curry enjoy tremendous popularity in China where the sport of basketball is growing steadily in popularity and participation, has brand penetration in 60 Chinese Tier 1 and Tier 2 cities currently and recently opened a 20,000-sq. ft. store in Beijing. CEO Kevin Plank recently told analysts the company "is very bullish on China" (and South Korea) with its premium positioning, despite its current "relatively small" position in the market. The company says it sees "enormous opportunity" to grow its brick-and-mortar presence in China.
Sport Lifestyle Buoys Athletic; Imports Up for Now
By BOB MCGEE – APRIL 9, 2018
The largest segment of athletic footwear, sport lifestyle, grew 16 percent year-over-year in February as running shoe sales inched up 1 percent during the short month, according to NPD data. Overall, the athletic footwear category, facing an easy year-over-year comparison, grew low-single digits. The dress and non-athletic casual footwear categories improved in February but were well below 2016 levels. Seasonless fashion slides, clogs/mules, loafers and comfort brands continued to perform well, the research house said. But there was "minimal success" in men's dress and casual footwear since athletic continues to drive sales in both segments.

Meanwhile, with all the global talk of a looming trade war between the U.S. and China, U.S. imports are forecast to grow a healthy 5.8 percent in April after rising 15.8 percent year-over-year in February in a figure that was skewed higher due to Lunar New Year factory shutdowns. March imports are expected to be down 1.2 percent, according to the monthly Global Port Tracker by the National Retail Federation and Hackett Associates.

"If (new) tariffs ultimately lead to a reduction in imports and exports, that will put dockworkers and countless others in the supply chain out of work," warned Jonathan Gold, NRF's VP for supply chain and customs policy.

"There is nothing good about a trade war," added Hackett Associates Founder Ben Hackett. "It is a vicious circle of retaliation where there are no winners, only losers."
REI Sets Product Sustainability Standards
By BOB MCGEE – APRIL 9, 2018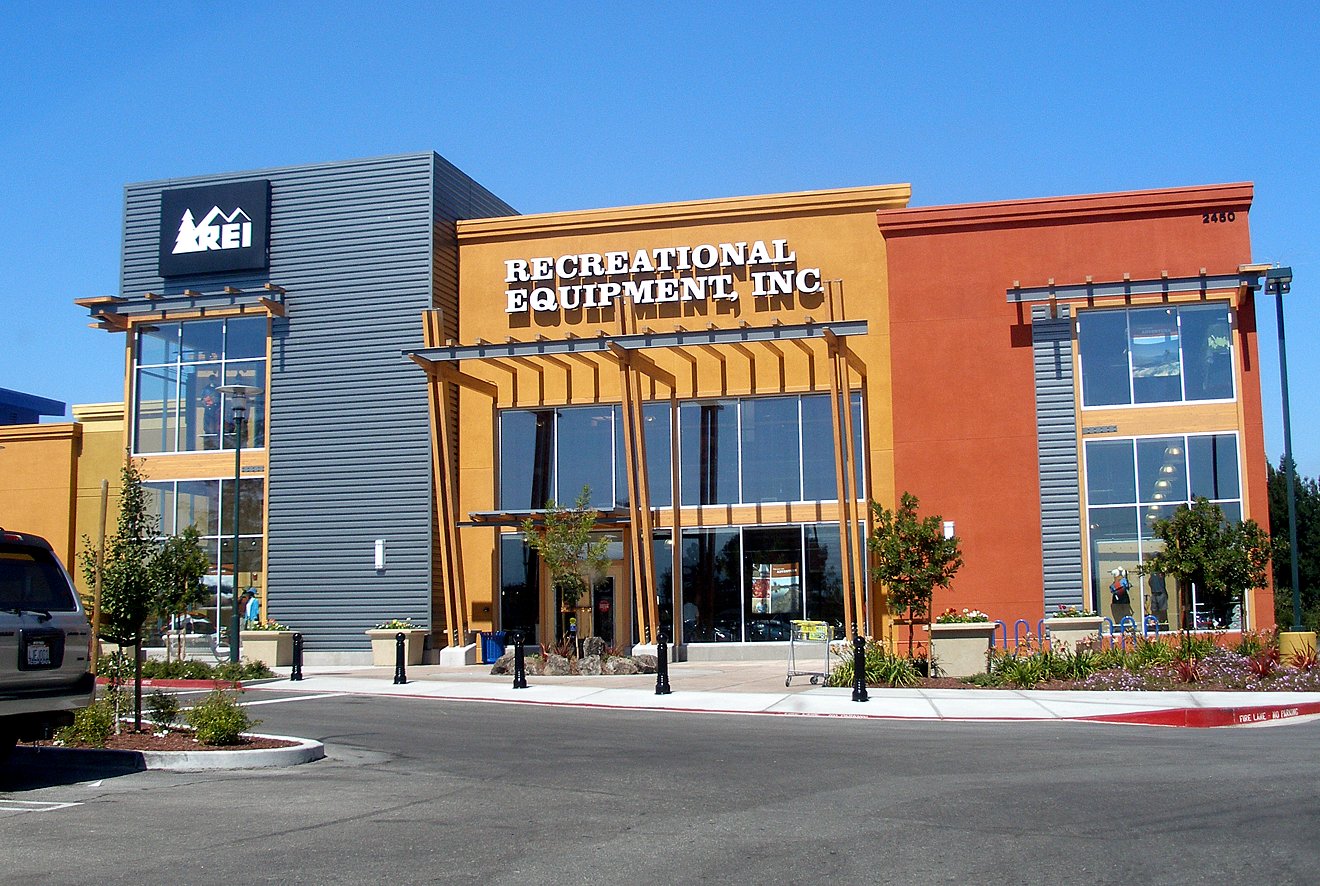 The 80-year old co-operative, which generated a 2.55 percent increase in FY17 revenues to $2.62 billon, has initiated product sustainability standards for each of the more than 1,000 brands it sells in its stores and online. The measure, REI opines, will make it easier for customers to choose more sustainable products.

The REI Product Sustainability Standards outlines the co-op's expectations for how brands manage key environmental, social and animal impacts, which REI believes builds on the sustainability work it has done with its own brands. The standards, shaped by input from dozens of various size brands and product categories and REI's years of participation in the Outdoor Industry Association Sustainability Working Group, will be made available to any retailer that wishes to use them. Additionally, REI is launching a list of preferred sustainability attributes, highlighting brands and products that are manufactured with social and sustainability best practices.

Elsewhere, the co-operative over the last year continued to expand its #OptOutside national movement with the development of an experiential digital search engines that encouraged more than 8 million moments of celebration outdoors; built a nonpartisan coalition of more than 500 companies that mobilized millions to help protect U.S. public lands; piloted Used Gear Beta as a means to keep returned goods and apparel out landfills; and sourced 100-percent green energy to operate its stores, distribution centers and Seattle headquarters.
TaiSPO 2018
By Bob mcgee – APRIL 9, 2018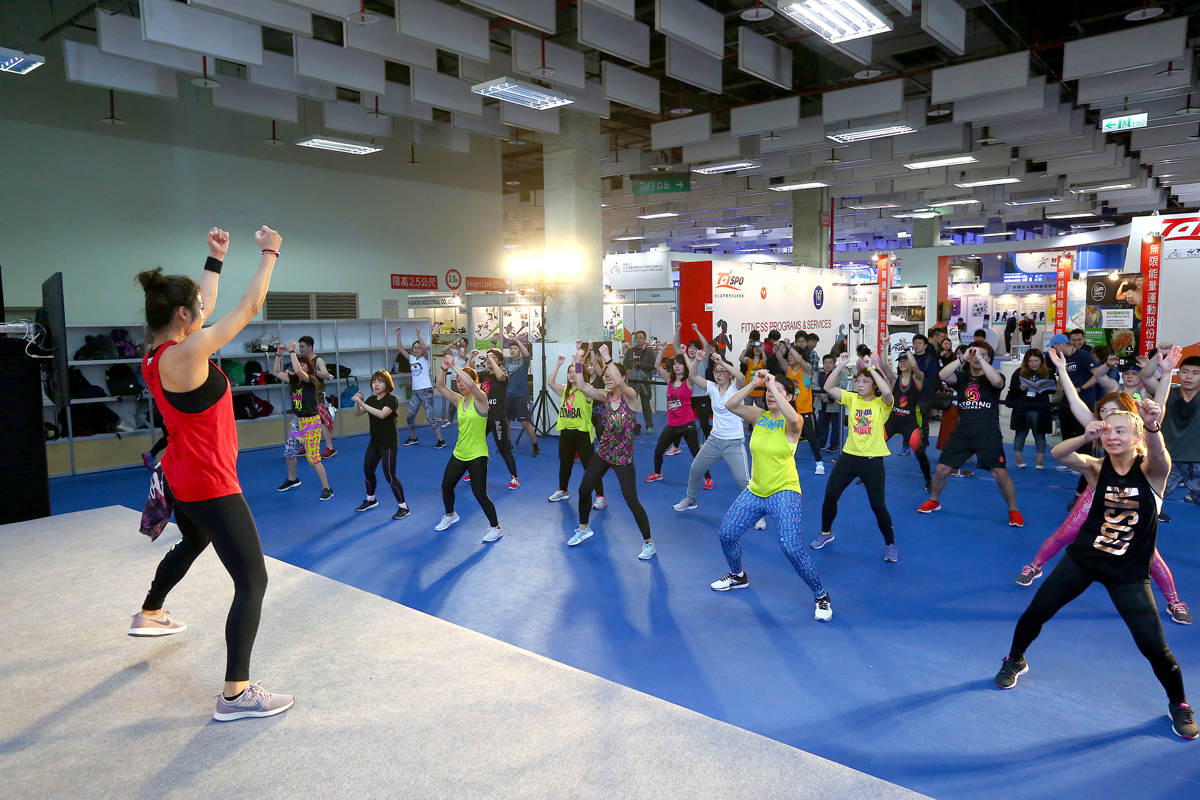 Fitness and golf equipment and outdoor sports are the three major exports of the $1.36 billion Taiwanese sporting goods industry. The 45th Taipei International Sporting Goods Show (TaiSPO) took place last month with more than 22,000 attendees, including 1,742 buyers from outside the Asian country. Two new exhibit areas at the event were: Smart Sports and Fitness programs and Services. TaiSPO's 46th show is scheduled for March 28-30, 2019.
The Buzz
By Bob mcgee – APRIL 9, 2018
Adidas strikes a multi-year partnership with BIG3 to become the official outfitter of the 3-on-3 basketball league and to support the organization's efforts in grassroots and community endeavors in local markets. The Adidas-BIG3 relationship commences at the BIG3 Combine in Los Angeles on April 11.

Endeavor Athletic, the fitness apparel company founded by former NHL player turned broadcaster Colby Cohen, opens a pop-up store in Philadelphia.

Champion Athleticwear, owned by Hanesbrands, opens its first U.S. flagship store in Los Angeles. Situated on South La Brea Avenue, the door will feature on-site customization, specialized products only available in the So. California market and frequent product drops from Champion's global lines.

GrassRoots Connect has added Cotopaxi, Helinox, Meridian Line, Simms Fishing and tasc Performance, to its exhibitors for its national buying show in Knoxville, TN from June 14-17.

OrderMyGear, the Dallas-based provider of ecommerce, order management, payment and supply chain software to the team sporting good and group apparel apparel segments, raises $35 million from Susquehanna. Last year, the company oversaw almost $200 million worth of commerce from 100,000+ individual group stores and 2,000 team dealers and athletic organizations.
Puma introduces new performance soccer boots, The Frenzy Pack, with the FUTURE 18.1 and PUMA ONE 18.1. The Future 18.1, said to be the first football boot offering a customizable fit, will be worn and endorsed by soccer players Antoine Griezmann, Adam Lallana and Nacho Monreal among others.

Urban Outfitters announces the departure of David McCreight, CEO Anthropologie Group president, on April 27. Hillary Super, Anthropologie Group President, Apparel and Accessories, will lead the brand going forward.

Vineyard Vines strikes a partnership with MLB's Boston Red Sox and Fenway Park. An exclusive style collection for men, women and children will be available at the brand's website and select stores, including in a renovated store at Boston's Prudential Center that opens April 27.

Zilingo, a three-year old fashion ecommerce platform started in Singapore, is expanding into the U.S. with a B2B platform, Zilingo Asia Mall. Company recently closed $54 million in Series C funding led y Sofiam Burda Capital Investments, Sequoia Capital India and Amadeus Capital.
Tubes of the Week