Breaking


JD Sports Merging with The Finish Line

By Bob McGee – March 26, 2018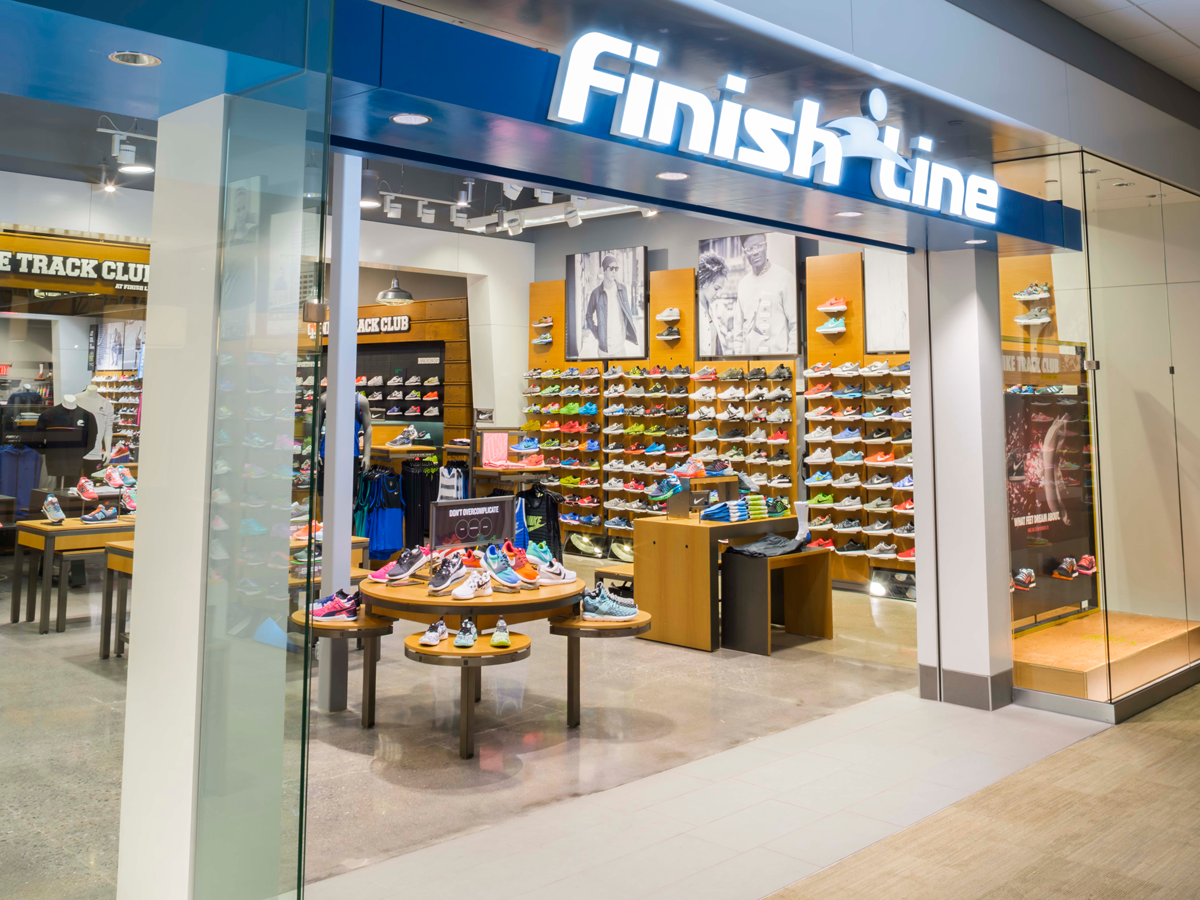 The publicly-traded global retailer JD Sports, based in the United Kingdom, is set to acquire The Finish Line for $13.50 a share, or approximately $558 million, in a deal equal to a 28 percent premium for FINL shareholders. JD, the leading European retailer of sports, fashion and outdoor brands, has long eyed the U.S. market as a viable expansion market as it has moved forward with a global strategy in recent years, largely through acquisitions. The retailer, headed by Executive Chairman Peter Cowgill, generated annual revenues of $3.64 billion for the 12 months ended January 28, 2017 with all but approximately $280 million (from outdoor banners) generated by its Sports Fashion banner, which had 2,039 doors worldwide in August 2017 and all but 492 locations in either the U.K. or Ireland. The company's online penetration was 13.7 percent in H1/FY17.

JD, which has a small presence in Asia and Australia acquired the Go Outdoors chain in November 2016 and in January completed the acquisitions of 12 former Athlete's Foot stores in The Netherlands and Portugal and former Sports Zone operations in Portugal, Spain and Canary Islands. But the retailer, which went public in October 1996 and is slated to report its next annual results in April, has long eyed the U.S. market. Besides its namesake banner, the business includes nearly 2,400 outdoor specialty locations with more 72 percent Go Outdoors.

In the Finish Line, JD gains entry into a mature athletic market and an opportunity to go head-to-head with Foot Locker on its home turf. For the 12 months ended March 3, FINL revenues were essentially flat at $1.84 billion on a 3.9 percent decline in annual comparable store sales. Finish Line banner sales dipped 1.9 percent in the FY, but annual sales in Finish Line inside Macy's doors rose 7.5 percent.

More about the pending merger agreement should become clear this week. Finish Line will now report year-end and fourth quarter results on March 29 instead of April 3.
Industry Braces for Possible U.S.-China Trade War
By Bob mcgee – March 26, 2018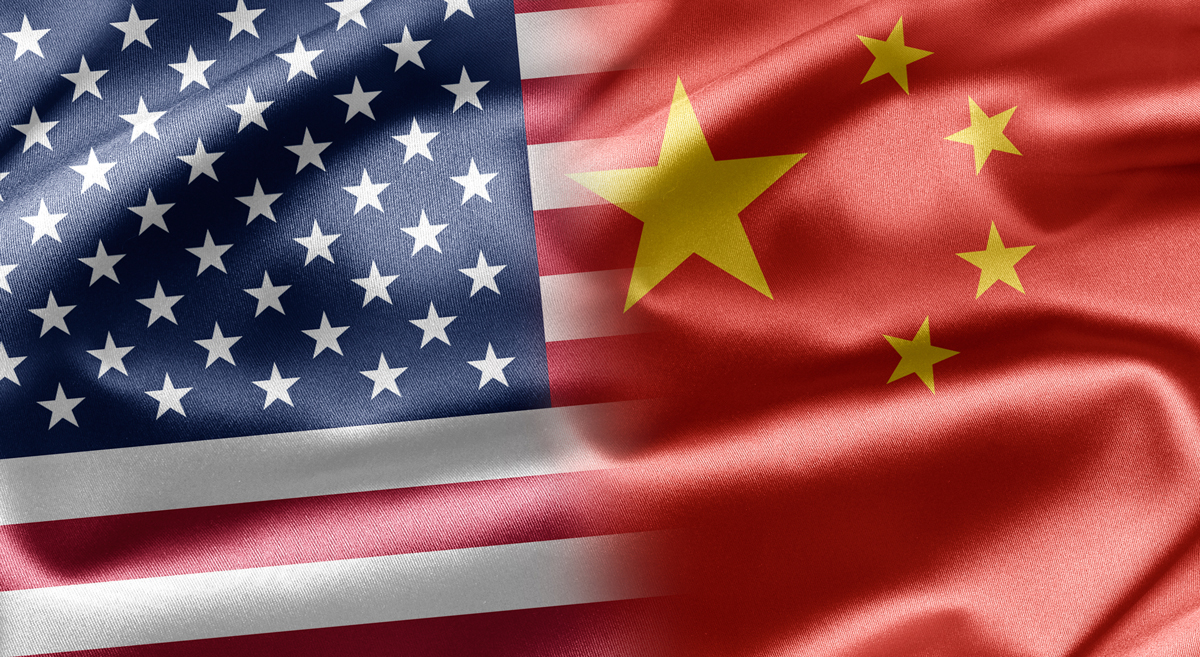 Sporting goods companies that have failed to adjust their supply chains in recent years, including a shift away from an overreliance on Chinese manufacturers, may be in panic mode given developments in Washington, D.C. and China last week. Wall Street is already dreading the possibilities. The Dow fell more than 1,100 points over two days late last week. But yesterday, the Wall Street Journal reported that the U.S. and China have quietly begun trade talks, including improved U.S. access to Chinese markets.

The Trump Administration, upset with both a 28 percent rise in the 2017 U.S. trade deficit with China to more than $375 billion and the Asian country's persistent theft of U.S. intellectual property (IP) despite recent improvements, announced the imposition of $60 billion of tariffs on a broad range of products imported from China. Within the next two weeks, the U.S. Trade Representative's (USTR) office will provide specifics on the items that will be impacted by higher duties. That will be followed by a public comment period that will allow for exemptions from the tariffs.

With almost 75 percent of respondents to a CNBC Fed Survey offering worry about the negative impact of any trade war on the economy, various industries contacted the Administration ahead of its tariff decision to express their concerns. Two dozen retailers and apparel companies, including Columbia Sportswear, VF Corp., Wolverine Worldwide, Macys, Target and Walmart, signed a letter to the president urging him that any remedy to the trade deficit situation "carefully consider the impact on consumer prices."

Earlier, the signees wrote, "In the U.S., those who can afford less pay more because the U.S. levies the highest tariffs on basic consumer goods," later suggesting any additional broad-based tariff could "punish American working families with higher prices on household basics like clothing, shoes, electronics and home goods."   In separate correspondence to Washington sent by the Footwear Distributors & Retailers of America (FDRA), more than 80 footwear companies and brands voiced opposition to new taxes on shoes, suggesting they would result in higher costs for consumers and fewer U.S. jobs and pointing out that U.S. footwear companies and consumer paid nearly $3 billion "in these hidden taxes" in 2017.

China reacted to the tariff proclamation in Washington by proposing a 15-percent duty on 128 U.S. products with an import value of $3 billion and 25 percent duties on U.S. pork and recycled aluminum. But China's commerce ministry, while pointing out the U.S. tariff actions hurt the multilateral trading system and international trading order, urged the Trump Administration to avoid damaging its bilateral relationship with the Asian power.

U.S. Commerce Secretary Wilbur Ross, responding to all that transpired on the matter over a few short days, said, "I don't think we are starting a trade war."

Meanwhile, in another trade matter, there were reports last week citing U.S. Treasury Secretary Steven Mnuchin suggesting that the U.S. will consider joining a sweeping free trade agreement with 11 Pacific Rim nations called the Comprehensive and Progressive Trans-Pacific Partnership (CPTPP) after resolving pressing trade matters. The CPTPP is the successor to the TPP that the administration withdrew the U.S. from last year.
Nike Says Better Days Immediately Ahead in North America
By BOB MCGEE – March 26, 2018
Swoosh senior executives are bullish on the brand's growth prospects for the remainder of 2018, telling analysts last week that the end of the company's third quarter Feb. 28 marked "a significant turn in North America" and predicting "a reversal of trend in the fourth quarter that ends in May. Nike's N.A. revenues dipped 6 percent in Q3 on flat apparel sales and an 8 percent decline in footwear revenues.

Among key developments on deck:
• The Epic React ($150 retail) is being scaled with React cushioning added to sportswear, basketball and Jordan. A new $120 retail running shoe, the Odyssey, is being launched.

• New women's retail concept, UNLACED, that is described as both a physical and digital experience offering collections edited by leading stylists and a wider range of sizes, colors and services will debut at Nike Soho this summer before being expanded to 200+ NIKE Direct and whole partners by the end of 2018.

• Nike has acquired a New York-based consumer data and analytics firm, Zodiac, to help it "deepen relationships with customers" worldwide, particularly Nike+ members.

• Launching Nike App at Retail concept at The Grove in Los Angeles and in Portland, OR this spring in a test of a new concept. When customers enter the door, exclusive products are opened on their app. They can scan for product availability in all nearby Nike stores and checkout and pay through the app. Also, customers not in the store can reserve product through the app and fetch it from an in-store locker for a try-on.

•Increasing speed of delivery in North America, particularly in key cities.

• Digital business was up 18 percent on a currency-neutral basis in third quarter. Nike+ memberships is being scaled in all 12 key global cities over the next fiscal year. Third quarter new membership was up more than 50 percent year-over-year as the SNKRS app was launched in China in December.
Breaking 


Gun Maker Files for Chap. 11 Bankruptcy

By Bob mcgee – March 26, 2018

Remington Outdoor, controlled for more than a decade by Cerberus Capital and saddled with upwards of $500 million in debt, filed for bankruptcy protection in Delaware yesterday. The company will reportedly shift majority ownership to creditors, including JP Morgan Chase and Franklin Resources, in exchange for debt forgiveness. The new owners are expected to seek a buyer for the business almost immediately.

Cerebus paid $118 million for Remington in 2007 and assumed $252 million of its debt in the deal. Subsequently, the private equity firm created holding company The Freedom Group for all of its firearms businesses, including Bushmaster and Marlin.
Follow-Up 


More Take Action Against Guns

By Bob mcgee – March 26, 2018

Ahead of the planned series of "March for Our Lives" anti-gun violence protests around the U.S. on March 24 where projected participation was pegged at 500,000 or more, several organizations and businesses took new actions last week.

Dick's Sporting Goods CEO Ed Stack, who recently disclosed the retailer will lose some customers due to its changes in gun policy, penned an op-ed piece on the issue for the Washington Post.

In Vermont, the state's House Judiciary committee approved gun legislation in a 6-5 vote that will ban bump stocks, raise the gun purchasing age to 21, require universal background checks and establish a 10-round purchase limit on ammo magazines.

YouTube, meanwhile, updated its video policies by banning those that sell guns and accessories and prohibiting those that offer tutorials on how to make or upgrade firearms. The policy change irritated some popular gun vloggers, according to Motherboard, who suggested the Google-owned site should have offered a transitional period ahead of the changes.

And Citigroup became the first major bank to set restrictions on the firearms industry since the February 14 high school shootings in Parkland, FL. The lender intends to prohibit its retail customers from selling bump stocks, to consumers under 21 or those who have not passed a background check. In a statement, Citigroup said its changes were "designed to respect the rights of responsible gun owners while helping to keep firearms out of the wrong hands."
Footwear Insight 


Puma Eyes Basketball; NB on the Run; Reebok's Former HQ Sold

By Bob mcgee – March 26, 2018

The Cat, which is forecasting currency-adjusted net revenues to grow approximately 10 percent annually until FY22, continues to have interest in re-entering U.S. performance basketball, the competitive shoe category it exited in 2001. Any basketball focus by Puma will be centered on the culture around the game, products grounded in performance and endorsers/players "that are culturally relevant to the game." Undoubtedly, a firm position in basketball would help Puma increase its appeal with young men in the U.S. market, something it already has solidly with women on the fashion side thanks to brand's relationship with the likes of Rihanna.

"Puma has been an influence of culture, but an outsider in basketball," Bob Philion, president of Puma North America told attendees at the company's Capital Market Day presentation in London March 20. The company's priorities this FY after achieving $5.06 billion in FY17 global revenues are focused on accelerating growth in men's, continuing its women's momentum and growing its global soccer business further.

At New Balance, the sixth-largest private company in Massachusetts in 2016, CMO Chris Davis recently told the Boston Business Journal FY17 revenues came in at $4.5 billion after growing 9 percent,  with the U.S. accounting for about a third, or $1.485 billion, and international at $2.97 billion representing the balance of sales. Over the last six years, NB has built 4,000 stores globally, including 3,000 in China.

Reebok's former 65-acre campus and global HQ in Canton, MA was sold by the adidas Group earlier this month to Spear Street Capital of San Francisco and New York for $88 million. Reebok and 750 employees relocated to 220,000-square feet of space in Boston's Innovation and Design Building last fall.
The Buzz
By Bob mcgee – March 26, 2018
CURREX, the German biomechanical company that developed the CLEATPRO lightweight insole for soccer boots, has signed FC Barcelona player and Brazilian Rafael Alcantara to a sponsorship deal.

DuPont says it will invest $50 million to accelerate Kevlar innovation and productivity. The effort, which includes nearly 50 staffers worldwide working on the improvement of Kevlar fibers and the development of next-generation performance innovations, is aimed at increasing customer demand for the product, boosting productivity and improving quality through more automation.
Fila is again teaming up Björn Borg as a brand ambassador, 38 years after first partnering with the Tennis Hall of Famer and former #1 player in the world. Throughout his pro career with Fila, Borg played an influential role in fashion on the tennis court and had status as a style icon.

Patagonia has launched a Blue Heart campaign and website to protect the last wild rivers of Europe. The brand has also released a preview of its upcoming documentary on the Balkan region where more than 3,000 proposed hydropower projects threaten the diverse culture, history and culture of the region known as the Blue Heart of Europe.

Prince forges a strategic partnership with Paddletek to introduce five U.S.-assembled Prince-branded Pickleball paddles. The products, designed and manufactured by Paddletek and ranging in retail price from $99-140, will debut at the Minto U.S. Open Pickleball Championships in Naples, FL on April 21.
Tubes of the Week