Morphing Retail Not Without Growing Pains
By Bob McGee – March 19, 2018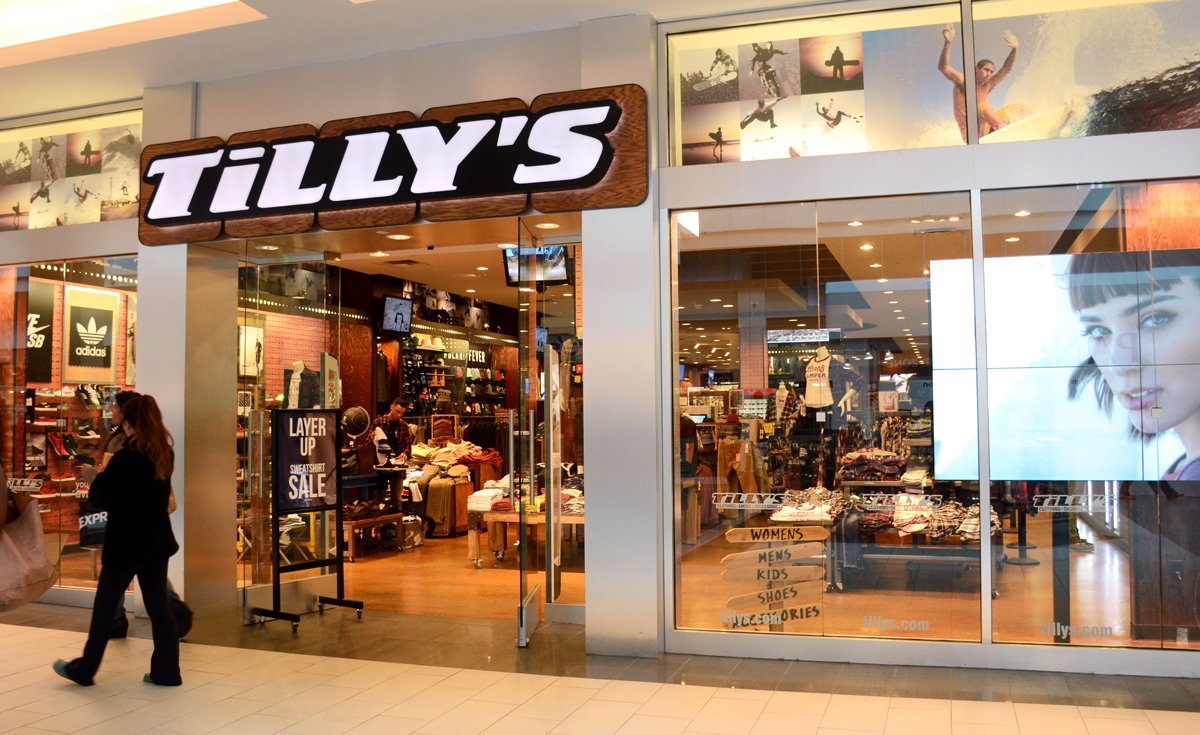 Dick's Sporting Goods and Tilly's faced operational issues in their respective ecommerce segments in the fourth quarter in an overall retail environment where brick-and-mortar and online are increasingly becoming intertwined, according to the latest State of Retail by the National Retail Federation/Forrester.

Tilly's, which generated 14 percent ($23.0 million) of its period revenues from ecommerce, saw online sales slide 12 percent due to technical issues with new order management and website platform systems that went live in November. During a December period of sustained high transaction volume, the retailer experienced problems that caused, among other things, incomplete orders and "issues supporting omnichannel execution."

At Dick's, customers had challenges either shopping or checking out on the retailer's website during the holiday period, DKS President Lauren Hobart told analysts last week. She verified the impact of the problems was "meaningful," but declined to provide further specifics including how much they negatively impacted results. Dick's, which confirmed that 9 percent ecommerce growth in the fourth quarter was "below expectations," said the sector's growth rate has accelerated in the first quarter. On the delivery side of the business, the retailer is focusing on speed-to-customer and new shipping and fulfillment methods. One possibility may be same-day delivery in key markets.

The NRF/Forrester research found that new physical store locations are important since 42 percent of surveyed retailers are making faster delivery of online orders a top customer priority. Omnichannel services such as Buy Online, Pick-up In-Store (BOPIS) are a priority for 21 percent with 15 percent citing ship-from-store as a fulfillment priority.

Meanwhile, a new Deloitte report, citing a year-long study, suggests the heralded "retail apocalypse" going on is really a "renaissance" driven by huge shifts in economics, competition, and consumer access to options, each fueled by advancements in technology. Deloitte found that "balanced" retailers who deliver value through a combination of price and promotion are typically doing worse than price-based retailers (value= lowest possible prices) or premier retailers (value=premium or highly differentiated products and/or experience offerings.) Unlike their balanced counterparts, price-based and premium retailers opened more stores between 2015 and 2017 than they closed.
Adidas Promises More Investment, Double-Digit Growth
By Bob mcgee – March 19, 2018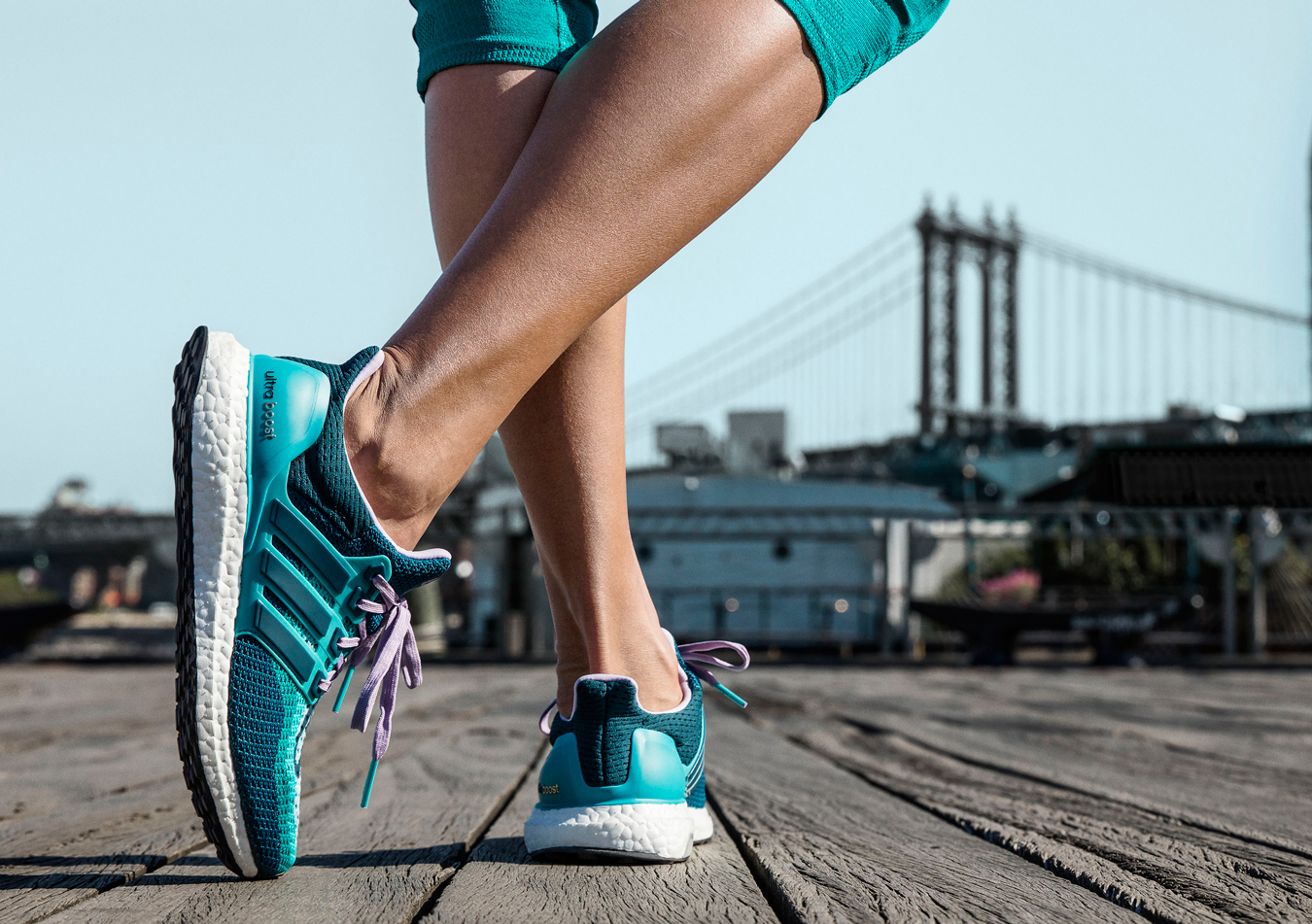 The Three Stripes isn't content with its strong sales, margin and market share gains in North America in FY17. Adidas wants, and is planning, for more.

"…We're getting closer to the first target we've set for ourselves, which is the 15 percent (market share) but we're also getting closer to the €5 billion (revenue) target we set for 2002," CEO Kasper Rorsted told analysts last week. "And we're starting to see the profitability improvements that we need, and we also expect."

Adidas Group reported 27 percent growth in North American revenues in FY17 to €4,275 million ($5.25 billion), bolstered by a 35 percent increase for the Adidas brand to the equivalent of $4.72 billion. Regional gross margin rose 180 basis points to 39.5 percent and operating margin was 470 basis points higher at 10.9 percent. Still, the company continues to see "market share opportunity gains in the U.S." where 15 percent is the first target.

Adidas, too, realized improvement at Reebok in the brand's home market as net margin rose 400 basis points to 40.7 percent, its highest mark since being acquired. Reebok's annual revenues were up 4 percent to the equivalent of $530.8 million despite being down 15 percent in North America on more outlet store closures and further clean-up of its lower-margin business.

Globally, adidas generated a 25 percent increase in FY17 profit to more than $1.6 billion on a 15 percent jump in revenues to more than $26.1 billion. Operating margin rose 120 basis points to 9.8 percent and ecommerce sales increased 57 percent.

Outlining an up to €3 billion share buyback program over the next three years that represents about 8 percent of the company's current market capitalization, adidas also intends to increase its annual capital expenditures budget in FY18 by 20 percent to approximately $1.1 billion. The spend will primarily be focused on opening new stores in key international cities, remodels of existing retail space; IT and logistics to aid in the growth of digital; and expansion of its Herzogenaurach, Germany headquarters and corresponding HQs in the U.S. and China.

Rorsted says it remains important that Adidas achieve "the right balance between top and bottomline" and "focus on revenue when it delivers margin."
VF to Buy Altra
By Mark sullivan – March 19, 2018
VF Corporation, the parent of The North Face, Smartwool, Timberland and Vans, has reached an agreement to buy Altra, the upstart footwear brand that has cracked the competitive running business with its Zero Drop shoe designs. Altra has been owned by ICON Health & Fitness since 2011. Terms of the agreement were not disclosed.

VF has been said to be on the hunt for a running shoe brand for years. The publicly traded conglomerate was in the hunt for Saucony in 2012 before losing out to a bid by Wolverine Worldwide. And VF's name is mentioned as a possible acquirer whenever a running brand is rumored to be for sale.

In Altra, VF has acquired a brand that has captured the imagination of the run market since it was launched in 2011 by Brian Beckstead, Jeremy Howlett and Golden Harper. Golden is the son of Hawk and Cheryl Harper, owners of Runner's Corner, a run specialty store in Orem, UT. The concept behind the first Altra shoe was developed when the trio shaved down the heels of existing running shoes to create a "zero drop" from heel to toe. The Altra brand was picked up by early adapter stores such as Playmakers in Michigan and the brand's founders eventually sold to ICON so they would have the resources of a big company to keep up with the growing demand. Today, Altra is sold in 55 countries through more than 1,600 specialty retail locations and generated $50 million in revenue for the trailing 12 months.

"The acquisition of the Altra brand is another example of our efforts to reshape and evolve our portfolio of powerful brands to align with our enterprise value creation model," said Steve Rendle, Chairman, President and Chief Executive Officer of VF Corporation. ICON executives say the sale of Altra will allow them to focus on its core fitness brands of NordicTrack ProForm, its Freemotion commercial business, and iFit, its connected fitness subscription brand.
Retail round-up 


Dick's Eyes Growth from Premium Brands, Private Label

By Bob mcgee – March 19, 2018

The largest full-line sporting goods retailer is ramping up in-store space for its own portfolio of brands, including a soon-to-launch outdoor label for apparel and some hard goods, but will also rely heavily on a "stronger innovation pipeline" from the likes of Nike, Adidas, Callaway and TaylorMade this year as it focuses on differentiation and exclusivity within its merchandise assortment. On the flip side, DKS foresees continued headwinds for hunting, which may stiffen given its recent firearms policy changes, and a smaller merchandise presence for electronics (including Fitbit) that suffered a double-digit negative comp in the fourth quarter. Dick's is currently forecasting a flat to up low-single digit comp for FY18.

Elsewhere,
• Sporting goods store sales were down 3.4 percent year-over-year in January but up 2.2 percent from January seasonally adjusted, according to monthly data reported by the U.S. Census Bureau.

• L.L. Bean, which last week announced it had cancelled a limited data collection and analytics project using sensors attached to coats and boots, reported nearly flat annual revenues of $1.6 million for the FY ended Feb. 25. With the result, the Freeport, ME company eliminated worker bonuses for first time in a decade. Another 100 positions will be eliminated in April after 500 workers took a voluntary early retirement earlier this year.

• Hibbett Sports intends to place a "significant focus" on omnichannel in FY19, including the addition of "Buy Online, Pick Up in Store" (BOPIS) and the launch of a new mobile app next month. The 1,079-store chain, which is forecasting a -1 to +2 percent comparable store sales gain this FY, intends to close 55-60 underperforming doors and open 30-35 new locations.

• Tilly's doesn't expect the 30 percent of its merchandise assortment that is private label to change materially in FY18 as it opens 15 new stores and makes lease decisions on 120 locations over the two years.

• DSW, pleased with "phase 1" growth for DSW Kids will establish a national presence for the segment by Back-to-School. The company is exiting Ebuys, whose sales fell 2 percent in FY17 and 11 percent in Q4, by mid-year. The challenge of sourcing merchandise in a sustainable way and scaling the business in the near-term were determining factors.

• Famous Footwear shipped more than 46 million pairs in FY17 as the Caleres-owned chain got 70 percent of shipments to customers within three days. Ecommerce sales rose 17 percent in FY17 to represent 10 percent of total revenues. FY end inventory was down 2.4 percent from 1,026 stores after 34 were opened and 63 closed last year.

• Journeys, owned by Genesco, generated an 11 percent comparable sales gain in Q4, driven by year-over-year increases in traffic, conversion and average ticket that were driven by boots and higher-priced fashion athletic. Footwear units and ASPs were higher. The retailer is currently working on a single view of its customers from multiple internal and external data sources.
The Buzz
By Bob mcgee – March 19, 2018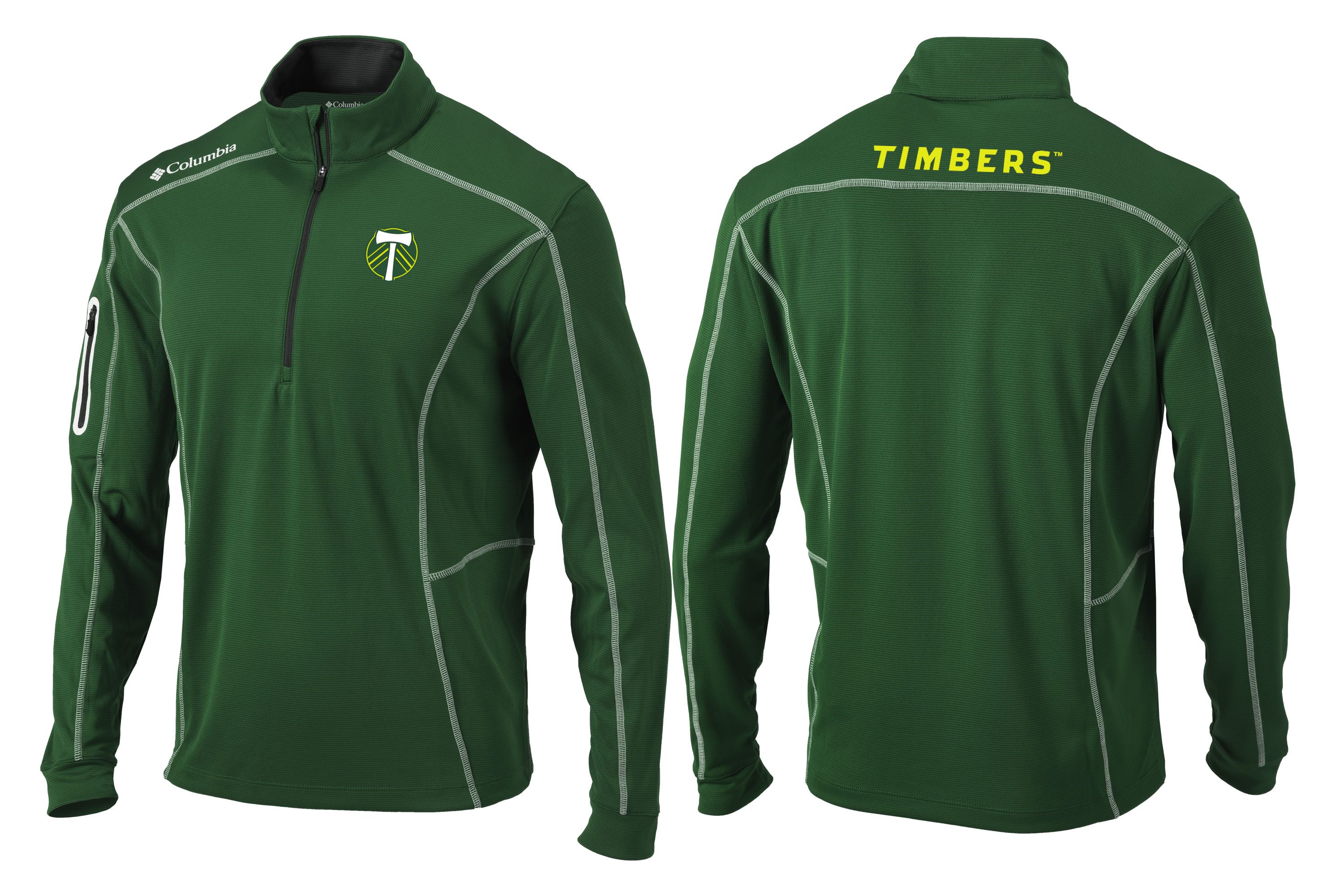 Columbia Sportswear is teaming with Major League Soccer on a co-branded outerwear and apparel line for men, women and children covering all 23 MLS teams. The MLS logoed products will be available through Outdoor Custom Sportswear (OCS).

Cutters introduces a new brand logo and tagline, "Grip The Greatness" with its transition to an all-football brand identity. The new logo is featured in a new line of glove this spring, including the Rev Pro 3.0.

Matrix Fitness is introducing a new series of training cycles, including the CXC and CXM, to help fitness facilities attract more riders to group cycling classes. Also, Life Fitness creates the Digital Ventures Group to accelerate technology adoption and innovation within the global fitness industry. Already, DVG has partnered with VirZOOM, a developer of VR content and VSports technology, and Studio, an audio-coaching running platform.

New Balance lands a $17.3 million U.S. government contract to provide athletic shoes for military personnel entering basic training. NB factories in Norway, Skowhegan and Norridgewock, Maine are expected to produce the footwear.

NSGA Management Conference & Team Dealer Summit will take place May 20-22 in Bonita Springs, FL with Michigan State basketball coach Tom Izzo as the keynote speaker.
Tubes of the Week