Fitness


Millennials Will Lift Brunswick Fitness

By Bob McGee – March 12, 2018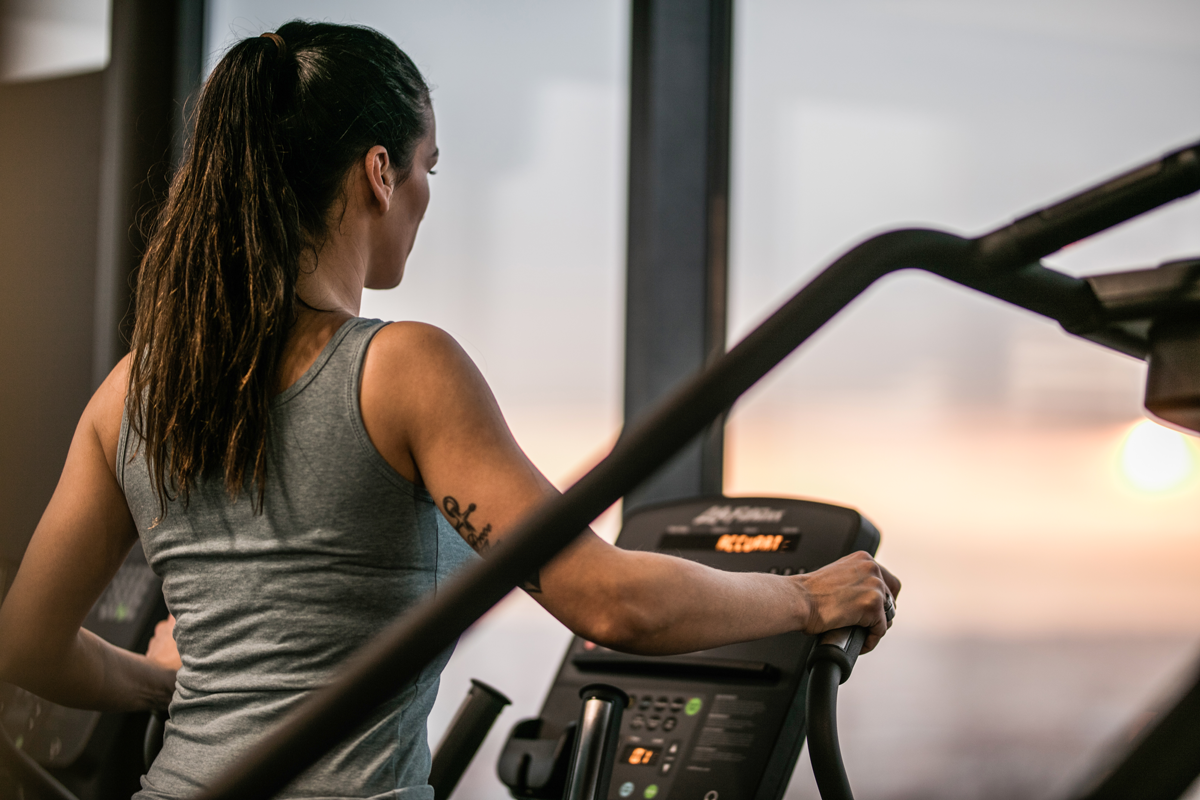 Brunswick Corp. will spin-off its portfolio of six fitness brands into a $1.03 billion, publicly traded commercial fitness company by the end of its Q1/2019. The emerging entity will be well-capitalized with a strong balance sheet and a disciplined and balanced capital strategy, BC senior executives recently told attendees at a Raymond James institutional investors conference.

Brunswick Fitness—consisting of the Life Fitness, Cybex, SCIFIT, Hammer Strength, Indoor Cycling and Brunswick brands—will target commercial clubs and vertical markets for topline expansion. In the $1.9 billion global club segment, Brunswick, which already owns an estimated 28 percent of the market, sees boutiques and budget clubs as the fastest-growing areas. It is forecasting low-single digit sales growth for the segment. Meanwhile, on the $1.5 billion global vertical fitness segment, topline is expected to increase mid-single digits, helped by expanding corporate and multi-housing segments.

Clearly, Millennials will be a key to growth in the worldwide fitness industry, which BC describes as healthy. Current statistics show that 81 percent of Millennials have an affinity for exercises versus only 61 percent of the older Baby Boomer set. Key trends driving the commercial fitness landscape, as outlined by the company, include: functional training, group exercise and demand for engaging digital experiences.

Geographically, Brunswick Fitness is likely to experience faster growth in Asia-Pacific, Latin America and Africa/Middle East and less so in the mature U.S. market where the company already owns 54 percent of the market. The Asia-Pacific region accounted for 15 percent of 2017 segment revenues despite the Brunswick fitness brands having less than 1 percent penetration in China health clubs versus 19 percent at U.S. clubs.

Ahead of the formal spin-off, Brunswick Corp. is targeting low-single digit revenue growth and about a flat operating margin of 10.4 percent in 2018. Last year, the Fitness business experienced 5 percent revenue growth to $1.03 billion but suffered a 290 basis point slip in operating margin to 10.4 percent. The 2018-2020 growth plan for Fitness calls for a revenue CAGR of 5-7 percent and operating margin expansion of 100-200 basis points.

Elsewhere in fitness,
• Nautilus got a big lift from its Direct segment, via a 10 percent sales increase fueled by strong sales of the Bowflex MaxTrainer line and a sales increase from the Bowflex Hybrid Velocity Trainer, to achieve flat annual sales of $406.2 million. The company said commercial and specialty within its Retail segment continued to experience weakness. NLS intends to explore omnichannel options for the HVT this year. Additionally, the company is consolidating its Nautilus and Octane Fitness international sales teams and making investments in infrastructure and global distribution as it aims to double its international revenue to $60 million by 2020. Additionally, Nautilus is consolidating its warehouses and realigning its supply base as it aims for all global facilities servicing all of its brands by year-end.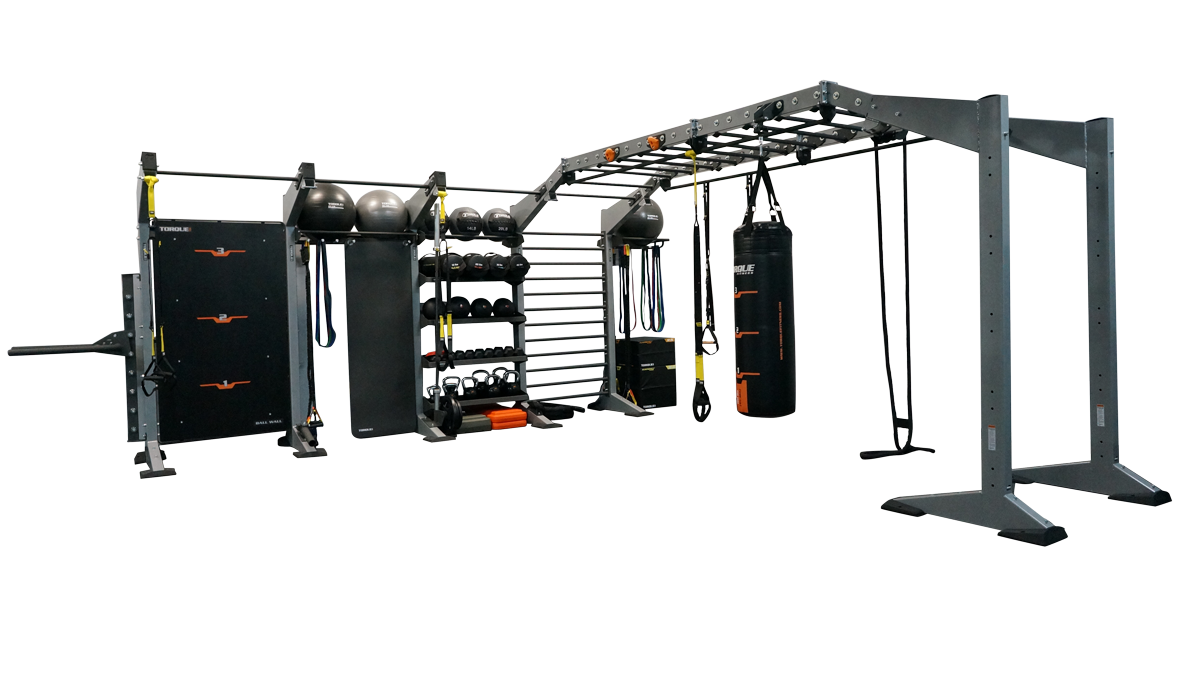 • Torque Fitness is introducing the X-Create, a customizable, versatile combined training and storage system for health clubs, fitness studios and training centers at IHRSA in San Diego later this month.
Breaking


Rubin May Be Bidder for NFL Team; Ibex Sold to Flourfund

By Bob mcgee – March 12, 2018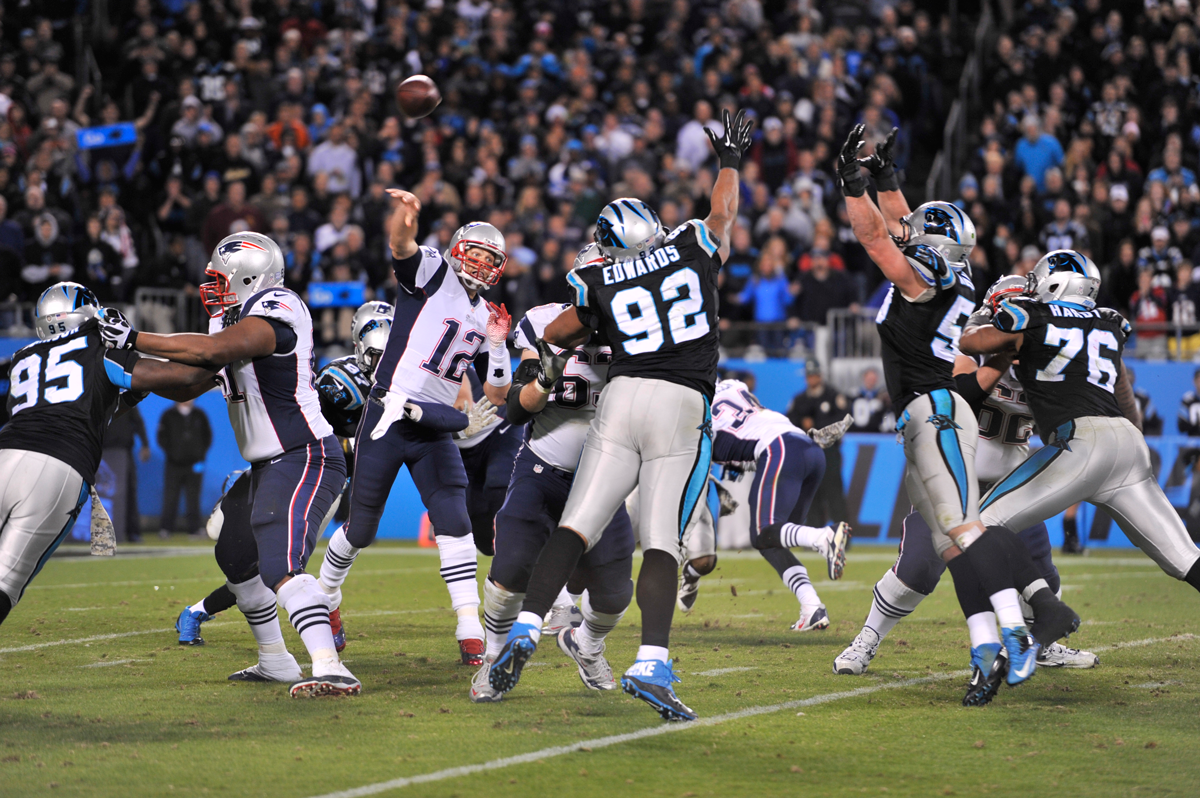 Michael Rubin, 45, the billionaire owner of Fanatics whose has financial stakes in the NBA's 76ers and NHL's Devils, is reportedly interested in making a serious run at NFL ownership. Multiple reports yesterday, including one from the Charlotte Observer, said Rubin has emerged as one of eight potential bidders for the Carolina Panthers. Others include hedge fund manager David Tepper and North Carolina businessman Felix Sabates.

The Panthers are expected to fetch between $2- $2.3 billion in a sale and Rubin's reported net worth by Forbes is said to be $3 billion. Fanatics operates the NFL's online store but that would not be seen as conflict of interest in any Rubin offer for the team, which would likely include additional ownership partners in the group.

In unrelated breaking news, New York investment group Flourfund last week bought the intellectual property and assets of Vermont-founded merino apparel maker Ibex. The new owners are expected to resurrect the brand through a combination of director-to-consumer sales and licensing. Ibex was founded in 1997.
Follow-Up


Latest Shots Fired in Debate Over Guns

By Bob mcgee – March 12, 2018

From state legislatures and retail chains to high school classrooms, the White House and the corporate boardrooms, the public debate over firearm use and regulations continued across the U.S. last week, three weeks after the Feb. 14 high school shootings in Parkland, FL left 17 students dead.

Florida, Oregon and Delaware lawmakers are proposing state legislation. Gov. John Carney is behind part of a bill that would ban the sale of high-power rifles in the Diamond State. Sunshine State legislators, meanwhile, in opposition to the National Rifle Association, passed a $400 million gun control and school safety bill by a vote of 67-50 on March 7. Signed into law by Republican Gov. Rick Scott on March 9, it will raise the minimum age to purchase any firearm to 21; impose a three-day waiting period for all gun purchases; ban bump stocks; fund school police officers and mental health counselors; and allow school districts to arm certain personnel. Oregon, meanwhile, will reportedly introduce a bill during its 2019 session that will give retailers the ability to draft their own policy on firearms "based on a public safety front."

Elsewhere in retail, L.L. Bean, following the lead of Dick's and Walmart, said it would no longer sell guns or ammunition to anyone under the age of 21. DKS, meanwhile, received a resignation letter from an avid hunter and 20-year old staffer. Griffin McCullar said he found his employer's new stance on firearms, "morally and constitutionally wrong. I refuse to be part of a corporation with these liberal policies."

Hundreds of miles north in Massachusetts, a Bass Pro Shop adjacent to Gillette Stadium in Foxboro abruptly canceled a concealed carry 'fashion show' and fundraiser at its store citing "unforeseen circumstances." The cancelled event's co-host, the online group Massachusetts Women Gun Owners, said they would work to find another venue for the "entertaining yet educational" event highlighting firearms, holsters, personal safety products and (concealed carry) apparel.

Across the Bay State in Springfield, American Outdoor Brands, parent of Smith & Wesson and other firearms brands, publicly responded to a March 1 inquiry by Blackrock. In a nine-page response to the investment group, AOB said it respected the national debate that is currently underway regarding firearms and safety, shared the national grief "over the incomprehensible and senseless loss of life" in Parkland and "share the desire to make our communities safer."

AOB Chairman Barry M. Monheit and President and CEO James Debney said they believe "the best way to stop the criminal use of firearms and the violence associated with it, is to enforce the laws that already exist, and to focus stronger efforts on prosecuting those who break them."

After citing several ways it promotes the legal and safe use of firearms, including its support of the National Criminal Instant Background Check System and the National Shooting Sports Foundation and its firearms safety initiatives, AOB said it was not opposed to the development of "authorized user recognition" or so-called "smart gun" technology in the firearms industry, but would be opposed to any legislation that would require the use of such technology.

"We must collectively have the courage to ensure any actions are guided by data, by facts, and by what will actually make use safer—not by what is easy, expedient, or reads well in a headline," AOB wrote in conclusion.

Meanwhile, in Washington, President Trump met with representatives from the video-game industry last week, suggesting violent games may be contributing to mass shootings since they were "shaping young people's thoughts" and indicating that greater federal oversight and regulation is a possible solution.
Golf 


Acushnet Making Investments in Tech, Automation

By Bob mcgee – March 12, 2018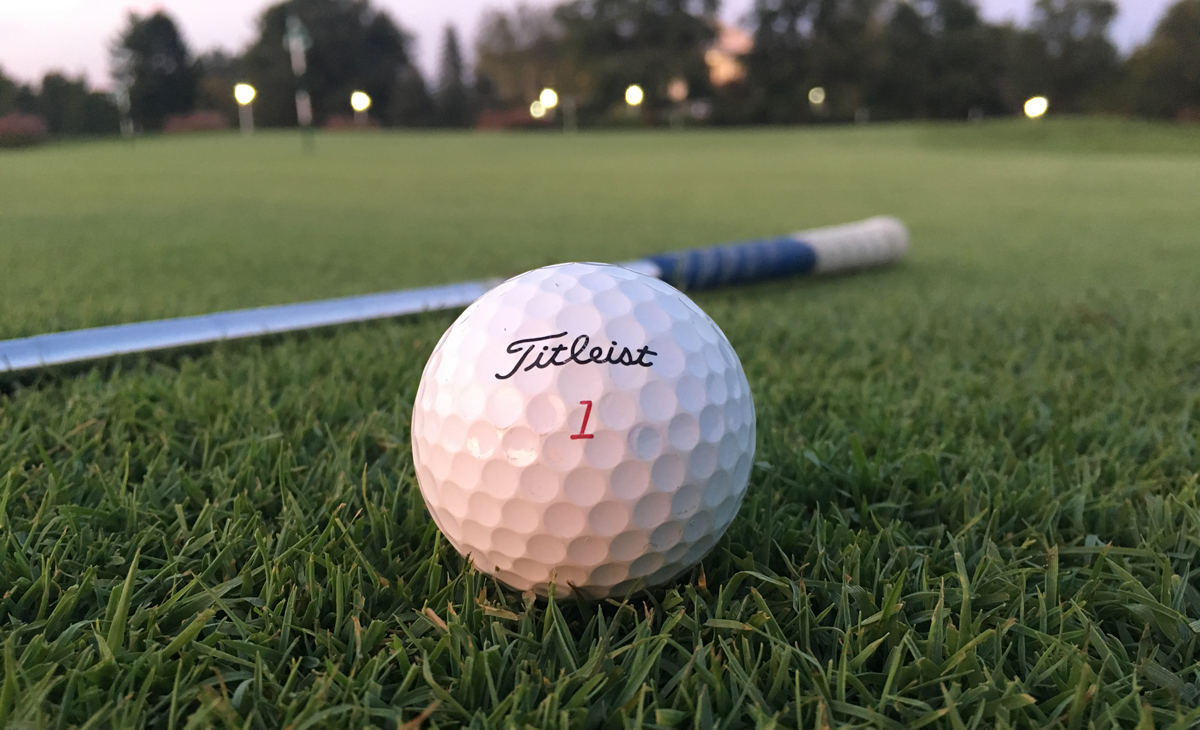 The Titleist and FootJoy parent is raising its capital investment budgets for innovation, technology and automation in 2018 after reporting an 18 percent gain in FY17 operating income and a less than 1 percent drop in total revenues to $1.56 billion. FootJoy shoes and apparel represented 28 percent of the total, or $437.5 million in revenues.

President and CEO David Maher told analysts last week that the Fairhaven, MA company is "optimistic about the structural improvements that have taken place" in the U.S. golf market over the last several years with the supply side rationalization "painful but a long-term positive for the golf industry long-term."

Both the on-course channel and golf specialty retailers have benefitted from Golfsmith's departure from the market. In FY17, Acushnet's U.S. golf revenues dipped 1.8 percent to $789.9 million. The company is maintaining its focus on the dedicated player, a group that represents 15 percent of all golfers but is responsible for 70 percent of all purchases.

"(U.S.) field inventories are healthy if not lean by historical standards," Maher remarked. "And golfers continue to adapt their purchasing habits to align with what has become golf retail's new normal."

Elsewhere around the world, Acushnet sees the Japan golf market continuing to move toward customization. Japanese revenues dipped 4.6 percent in constant currency to $201.3 million in FY17. Meanwhile, the Korean golf market, where Acushnet realized more than 11 percent constant currency growth in FY17 to $200.4 million, is said to be both vibrant with both strong participation and retail sales.

In other golf news,
• Golf Datatech has released a study that specifically highlights the effects Amazon is having on today's golf apparel market. The 2018 Amazon Impact Report-Golf Apparel, on the heels of a similar report in January that analyzed Amazon's impact on golf equipment, analyzes the attitudes and opinions of 1,200 serious golfers about their overall shopping experience and their respective perception of Amazon as a retailer of golf apparel.
The Buzz
By Bob mcgee – March 12, 2018
Gear Coop, the nine-year old outdoor gear retailer founded by industry veteran Terry Lee, hires former Sport Chalet Chairman and CEO Craig Levra as president. Gear Coop has grown to more than $22 million in annual revenue by focusing on a sales model that embraces ecommerce while also acknowledging the needs of brick-and-mortar customers.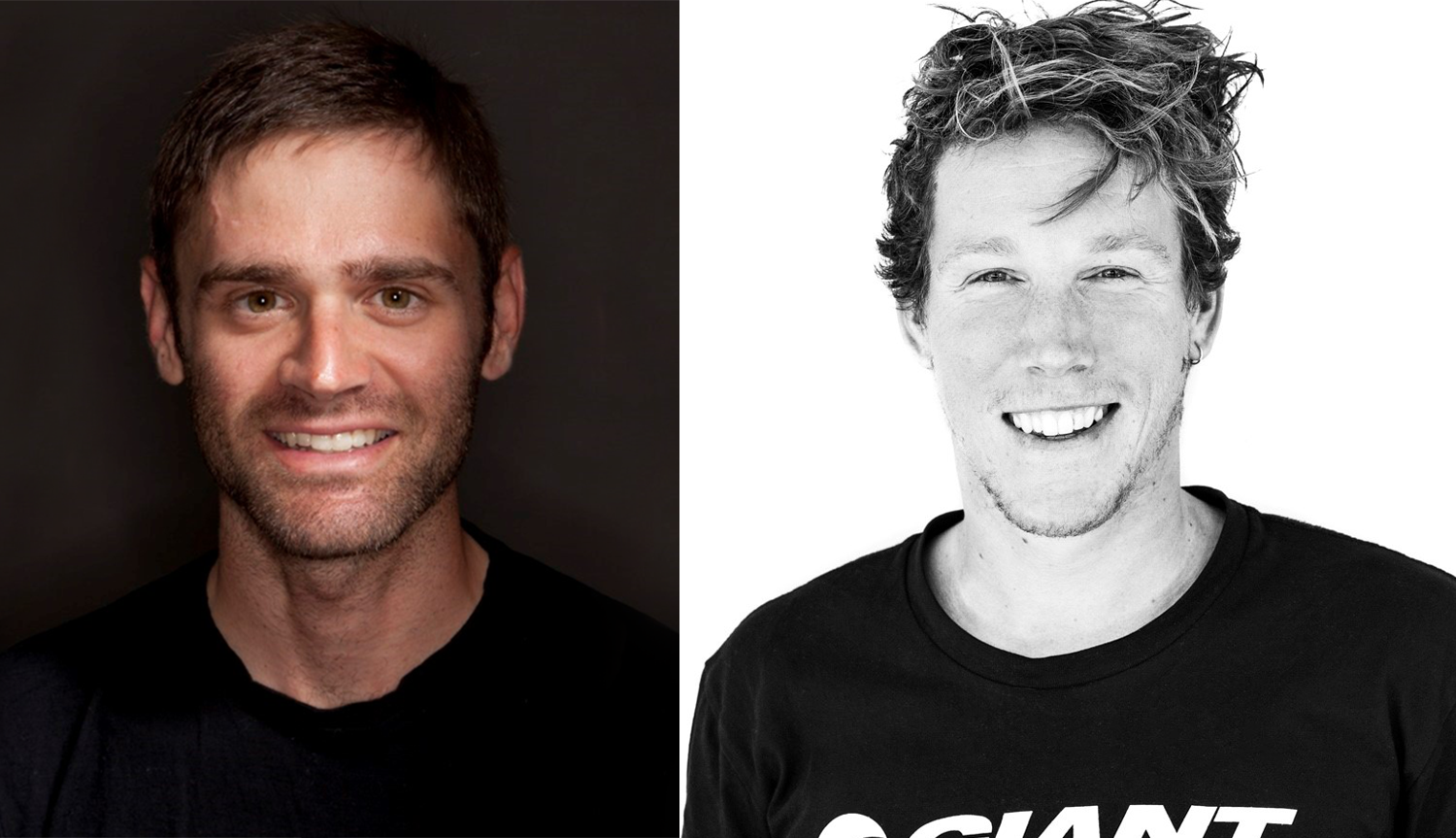 Kopin Corp., building on its association with USA Cycling, by signing professional cyclist Phil Gaimon and ten-time IRONMAN 70.3 champion Sam Appleton to its team.

Sneaker4Funds, an independent company in the portfolio of Elsey Enterprises that is the largest shoe drive fundraising company in the U.S., hires Rob Sahlin to lead and direct the venture. Also, the Orlando company, which recently underwent an extensive rebranding and launched a new website (Sneakers4Funds.com), has introduced a national "prepaid shipping bag" strategy for road races, running stores and running clubs. Supporters directly send gently worn used and new athletic shoes to Sneakers4Funds, and a check is issued to a designated charity.
Tubes of the Week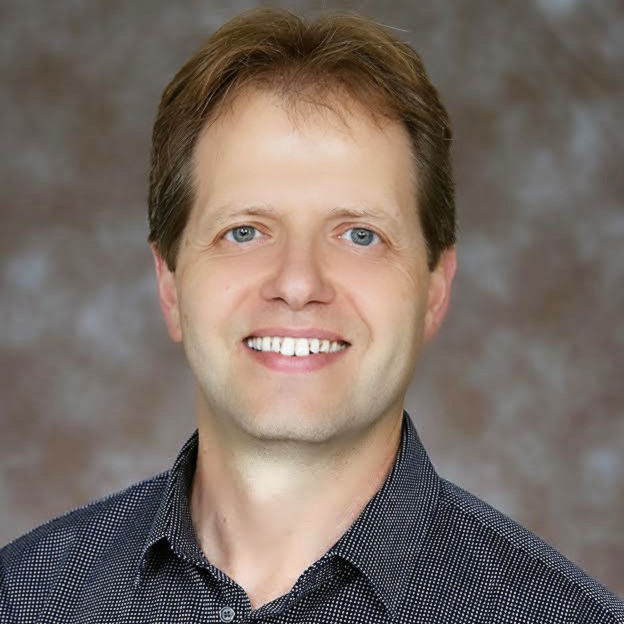 Guy Yehiav
The CEO of Profitect addresses the right medicine for changing the paradigm of accountability—prescriptive analytics.