Ed Stack Takes a Stand on Guns, Others Follow
By Bob McGee – March 05, 2018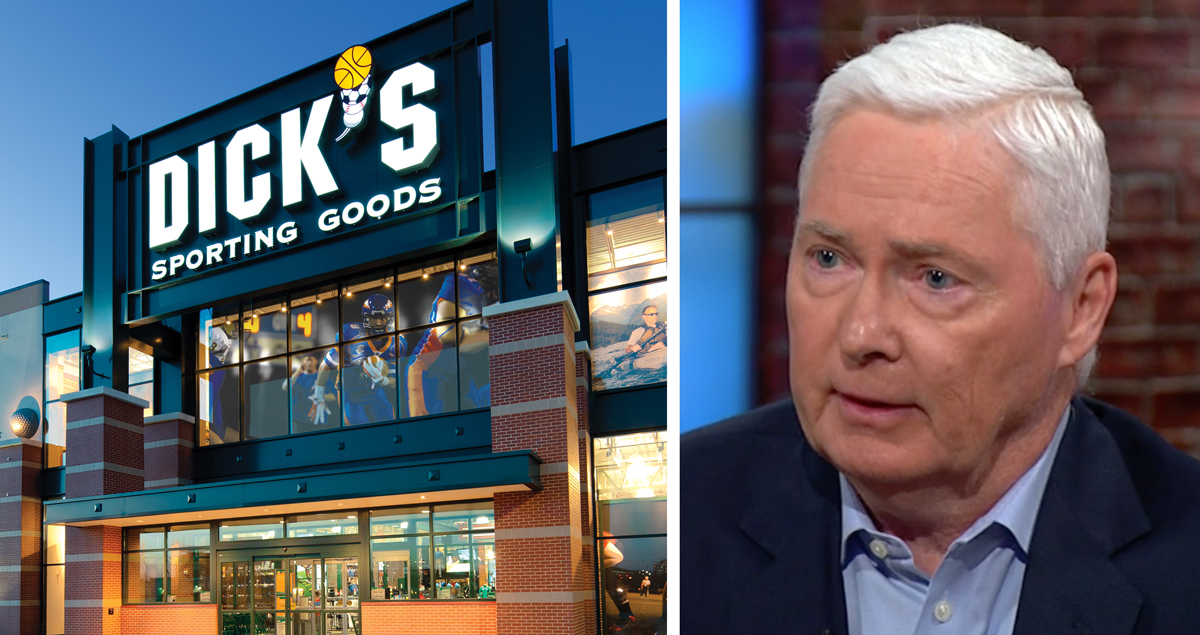 Like him or not as a competitor, senior executive or a major player in the sporting goods business, Dick's Sporting Goods CEO Ed Stack last week showed he has both fortitude and heart. And he showed his willingness to take a stand, even if it costs him public backlash and dollars at the cash register.

Following two weeks of new, fluid public debate over possible gun control measures after the killing of 17 Parkland, FL high school students on Feb 14, Stack went to the national media to not only voice support for students organizing against gun violence but also to announce new store policies pertaining to firearms. Soon after, others in the retail sector, including Walmart and Kroger-owned Fred Meyer, followed suit. In the aftermath of Parkland, it was the private sector and some organized high school students that aimed to move the gun debate dialogue forward, not most in Washington. Although President Trump, who said there's "no bigger fan" of the National Rifle Association than himself, did accuse some GOP lawmakers of being too "afraid" to stand up to the powerful lobby group.

In an open letter, Stack vowed to no longer sell assault-style rifles, also known as modern sporting rifles, at all 35 Field & Stream stores (They were removed from Dick's stores after the Sandy Hook, CT school incident) and to no longer sell firearms to anyone under 21 years old or sell high-capacity magazines at all any more. He also urged elected officials to "enact common sense gun reform" and consider numerous new regulations, ranging from an outright ban on assault-style firearms and raising the minimum age to purchase any firearm to 21 to closing a loophole that waives the necessity of a background check on all private sale and gun show purchases.

"Some say these steps can't guarantee tragedies like Parkland will never happen again," Stack wrote. "They may be correct-but if common sense reform is enacted and even one life is saved, it will have been worth it."

Hours after Stack's statement, dozens of local news broadcasts led with the retailer's new policies from outside a local Dick's stores as opposing and supportive reaction poured in from around the U.S.

In a statement, the National Shooting Sports Federation said it was disappointed by Dick's decision while adding, "Members of our industry believe that unauthorized individuals should never have access to any firearm, of any kind, at any time." The NSSF said its supports effective solutions to achieve that goal and urged immediate Congressional passage of the Fix NICS bill to increase the reporting of all disqualifying criminal and applicable mental health records to the FBI's National Instant Criminal Background Check System.

Ron Menconi, a past buyer and VP for G.I. Joe's, remembered when the former Pacific Northwest retailer stopped selling handguns and military-style weapons in the early 1990s due to store break-ins and thefts and new regulations on keeping records. "It cost us sales and turned us off to those who thought we were selling out."

Certainly, the same holds true for Dick's in this instance. But Stack and his retail team appear steadfast with their new policy decisions. From a pure business perspective, DKS' new gun policies are reminiscent of CVS' pronouncement that it would exit the tobacco-selling business on Oct. 1, 2014 despite a sales hit of $2 billion or more. Dick's will undoubtedly lose unspecified sales from these decisions. But can those low-margin, higher-liability risk gun and ammo revenues be offset by purchases from young athletes and their parents on higher-margin soft goods and other merchandise? Also, which has more potential upside for the retailer as its competes in the sports-dominate markets of California, Texas and Florida? Young athletes and their families or hunters?

While retailers such as Bass Pro/Cabela's and Academy Sports+Outdoors did not weigh-in on the gun issue last week, consumers on Twitter certainly did as Wide Open Armory, an online firearms retailer based in Seminole, Florida announced plans to add 10,000+ firearms and 20,000 accessories to its merchandise mix.

A Sprout Social analysis of 343,000 tweets with the @DICKs Twitter handle on Feb 28 discovered that 79 percent were positive. Meanwhile, tweets mentioning the retailer exceeded its daily average for the prior 10 days by more than 12,000 percent.
Outdoor Co-ops Call Out Vista Outdoor
By Bob mcgee – March 05, 2018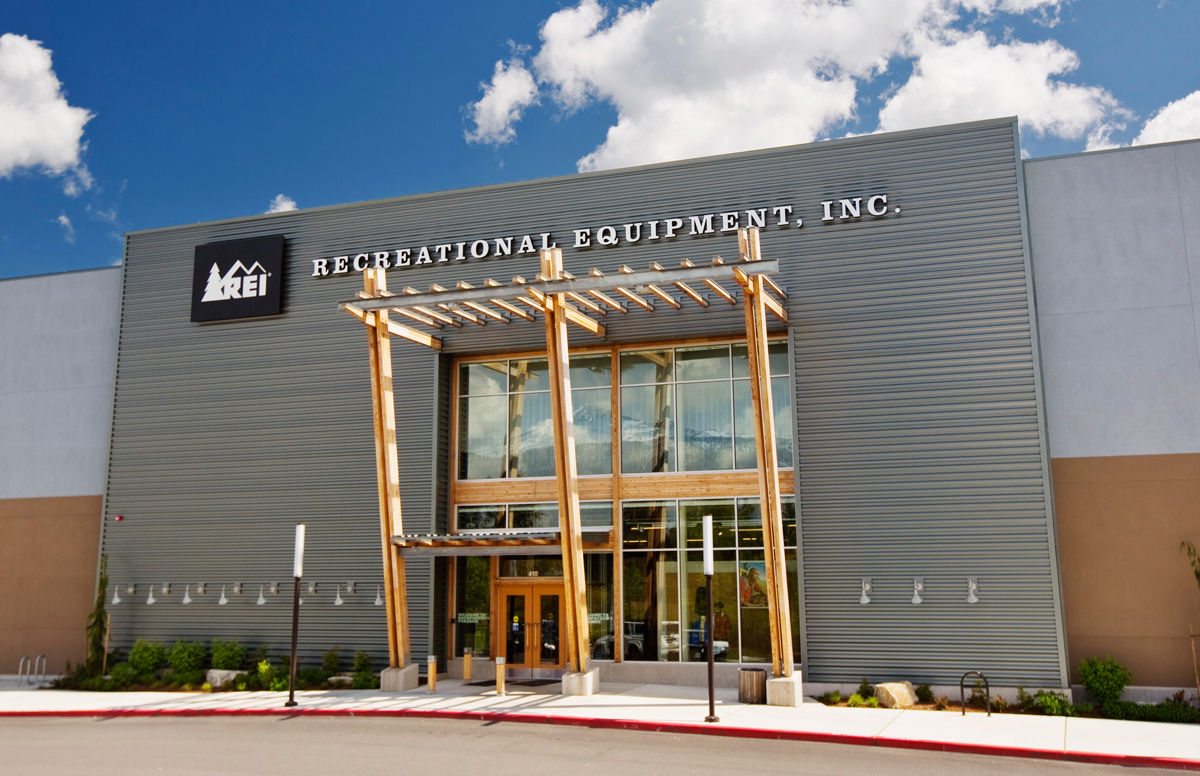 Both REI and Vancouver-based Mountain Equipment Co-op, facing mounting pushback from their members, last week said they would no longer carry any outdoor equipment brands owned by Vista Outdoor. Neither co-op sells guns.

In a statement, REI said it decided to put a hold on all future orders for products sold by the Farmington, UT company after learning "Vista does not plan to make a public statement that outlines a clear plan of action" regarding possible "common sense" solutions to prevent gun violence. Meanwhile, MEC CEO David Labistour told the CBC that it made its decision on Vista because it wants to be "a catalyst for a conversation around gun control."

Publicly traded Vista, parent of shooting sports brands Savage Arms, Federal Premium (ammo), Hoppe (gun cleaning supplies) and Blackhawk (gun holsters), also has the CamelBak, Bushnell, Bell and Giro brands in its product portfolio. The company generated 54 percent, or more than $1.37 billion, in revenues from Shooting Sports in FY17. But for the most recent nine months ended Dec. 31, 2017, the segment represented only 49 percent of total revenues as its year-over sales dipped more than 19 percent to $860.7 million and profitability slid 4 percent.

"We certainly do have members that don't agree with we've done," admitted Labistour. "Again, I would challenge people: 'Are you willing to have a discussion about gun control?' And this is not about sport shooting or hunting. This is about the broader discussion about the appropriate ownership of weapons."

Meanwhile, the globe's largest money manager, Blackrock, will allow its clients to opt out of investing in gun manufacturers. The company, which said the Florida high school shooting "has put a spotlight on the role of companies that manufacture and distribute civilian firearms," has posed some safety-related questions to firearms makers and has vowed to vote against directors at those firms it has major stakes in to enforce changes if needed.
Camping World Pitches Tent in 'Transitional' Year
By Bob mcgee – March 05, 2018
With 72 Gander Outdoors stores scheduled to be open by June 30, the publicly traded company expects the operation to be accretive to its results in H2 after dragging down adjusted EBITDA in H1. There were 11 Gander doors open last week. "I was very clear with everybody that 2018 was the year that all was going to get built and that I expected 2019 to deliver real results," CEO Marcus Lemonis reminded analysts last week.

Having gobbled up six outdoor businesses in 2017, including The House and Erehwon Mountaineering, CWH's current focus ranges from extending the reach and benefits of its Good Sam membership program to building a new Web platform for its various outdoor brands and exploring new opportunities. The previously RV-centric Good Sam is being broadened to offer discounts on fishing trips and outdoor and hunting apparel.

"We've been approached by a number of developers who are looking to build an outdoor lifestyle center," Lemonis disclosed. "So we may have an opportunity to put an Overton (marine) store or an Erehwon store along with the (RV) dealership, and we're finding that some of the land prices are getting slightly more attractive."

Camping World, while trying to better understand how to weave its various outdoor businesses together, collectively sees them as a four-legged stool anchored by its recreational vehicle segment. The other three legs consist of everything outdoors (Gander), everything marine and fishing (Overton's) and everything active sports (W82, Erehwon, Uncle Dan's). Gander Outdoor locations, now in the 40,000-square-foot range versus $100,000-square-feet for the previous Gander Mountain, have three key merchandise segments—hunting and apparel, fishing/marine due to Overton's influence and active lifestyle focused on everything from hiking and biking to snowboarding. Via its acquisition of TheHouse.com, CWH acquired a bike maker/brand.

"Every one of these individual stool legs has a singular purpose—be profitable, have growth and drive membership in a valuable way," proclaimed Lemonis, adding CWH continues to eye digital and other strategic businesses to make "the stool legs stronger."
Retail Round-Up


Foot Locker Sees Improving Product Margins, Comps in H2

By Bob mcgee – March 05, 2018

The retailer, which generated flat FY17 sales at more than $7.78 billion, is projecting the margin improvement from products to recover as FY18 progresses due to lower markdown pressure and an increased depth of premium products. Comparable stores are pegged at flat to up low single digits this year, fueled by a low-single digits gain in the third and fourth quarters. On the brick-and-mortar front, Foot Locker will open 40 stores in FY18 versus approximately 100 in recent years as about 110 locations will close down. Internationally, FL is planning an expansion into Asia with an integrated store/ecommerce strategy in Malaysia, Singapore and Hong Kong and possible with a partner for the mainland China market by year-end.

• TJX took a $0.10 a share impairment charge in the fourth quarter and for FY18 related to goodwill as the estimated fair value of Sierra Trading Post fell below its carrying level due to a decrease in projected revenue growth. The company said it realized top line improvement at STP in H2 as it continued shifting the business to an off-price model. STP has 27 locations covering 600,000 gross sq. ft. at year-end.

• Kohl's reported a 26 percent increase in Q4 online sales, driven by traffic and conversion as online accounted for 25 percent of total revenues in the period and stores fulfilled 36 percent of unit demand.

• DSW has hired Marketing Evolution, a global AI-based marketing optimization and analytics software firm, to assist it with real-time marketing decisions and increase Return on Investment (ROI).

• Big 5 experienced a high-single digit drop in the number of customer transactions and low-single decline in average sale in the fourth quarter, which the regional retailer blamed on lower demand for higher ticket winter gear and firearms in the period.
Increasing Focus on Physical Activity, Team Sports
By Bob mcgee – March 05, 2018
The inaugural PHIT America Month to promote and encourage millions of Americans to learn and enjoy the opportunity to be physically active, exercise and play sports will take place in May. The non-profit spotlighting the period points out that a recent global study on exercise ranked U.S. children 47th out of 50 countries in fitness level, and that today an estimated 81.7 million Americans are physically inactive.

Last week, ASICS teamed up with PHIT America and two of the brand's Olympian endorsers, Lolo Jones and Jordan Burroughs, to encourage Boston students to get fit and healthy. ASICS, which has opened a new Boston headquarters, is providing financial assistance for the organization's GO! Grant program. The Michael J. Perkins Elementary School in South Boston will use its GO! Funds to start a morning workout program called The Morning Mile.
The Buzz
By Bob mcgee – March 05, 2018
Athletic Dealers of America (ADA) and Nation's Best Sports (NBS) are again partnering to co-locate their 2018 Spring and Summer Athletic Shows, which will take place July 13-15 at the Hyatt Riverfront Hotel in Jacksonville, Florida. Both NBS and ADA will maintain their respective identities during the event but share a joint buying/networking experience as members from both groups benefit from seeing more vendors in one location. Those seeking an exhibitor packet are advised to contact the ADA office by phone (321-254-0091) or email ([email protected]).

Helinox, a Korean maker of performance collapsible furniture, is launching a U.S. subsidiary, Helinox USA. The San Francisco Bay area initiative will be led by outdoor industry veterans Sally McCoy and Ted Ganio and begin with the Spring 2019 selling-in season. Big Agnes, which has managed North American sales and distribution for Helinox since 2011, will continue to service the brand until Oct. 31.

OS1st, owned by ING Source, strikes a partnership with Footbalance Brands for the Nordics region of Denmark, Finland and Sweden. Footbalance, a global custom insole and orthotics brand, will distribute OS1st Base Layer Bracing in the markets.
Tubes of the Week