U.K. Retail Giant Bets Big on Soccer
By Bob McGee – February 12, 2018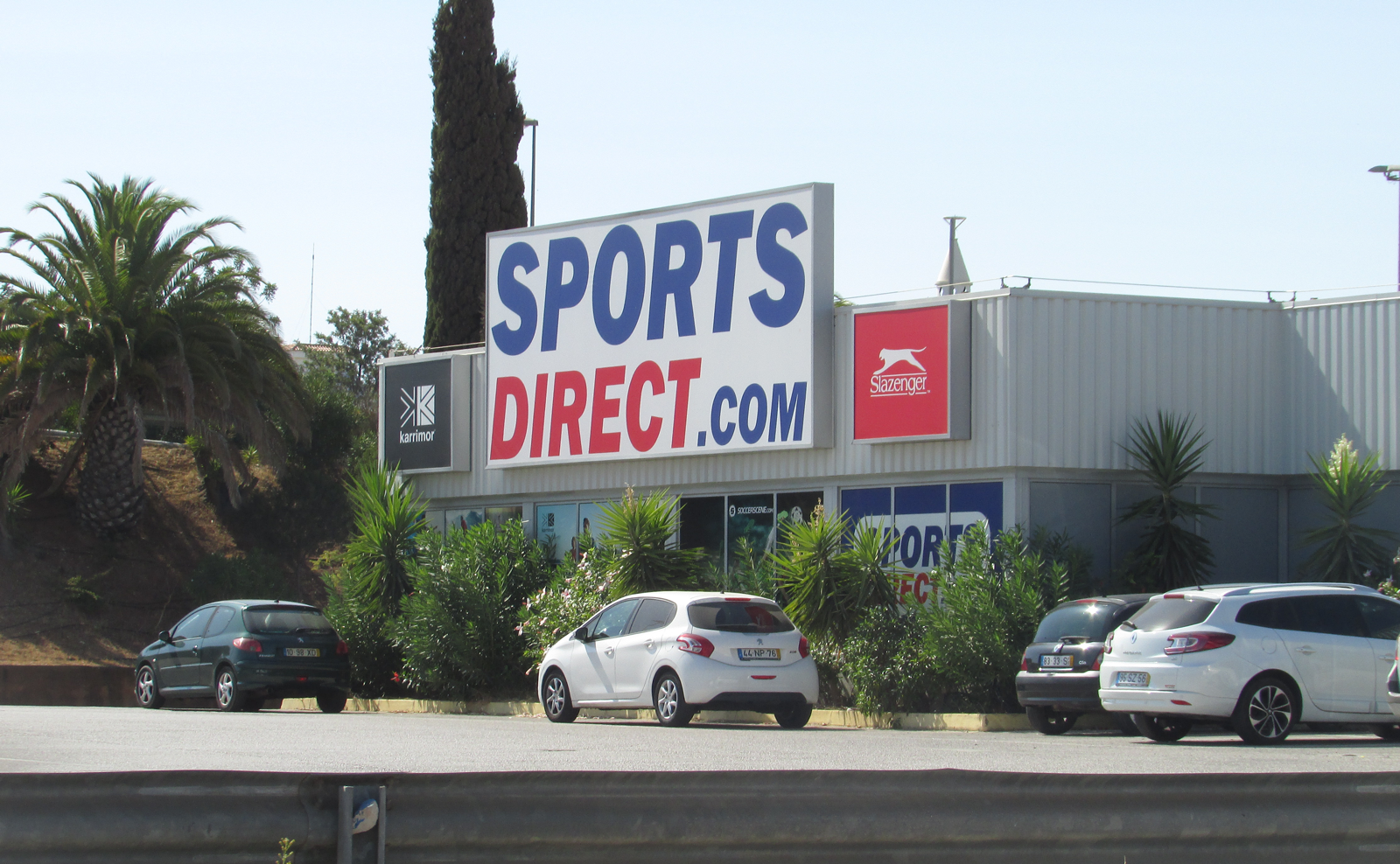 Sports Direct, the British retailer headed by billionaire Mike Ashley, which last year acquired Bob's Stores and Eastern Mountain Sports, has become the largest shareholder in Goals Soccer Centres with an 18.9 percent stake. Goals Soccer Centres, which filed an IPO in December 2004, operates 46 soccer centers throughout the United Kingdom and three in California after its Saturday opening of a $5 million facility in Rancho Cucamonga.

Goals, which entered the U.S, market in 2010 with a venue south of Los Angeles, struck a 50-50 joint venture with City Football Group, a four-year-old holding company controlled by Abu Dhabi United Group and Chinese partners China Media Capital and CITIC Capital, late last July with a $16 million initial investment. CFG, the owner of  Manchester City FC of the Premier League, New York City FC of Major League Soccer and Melbourne City in Australia, granted a license for the use of its brands to promote the North American JV.

Last week, Goals Chairman Nick Basing resigned to focus his attention on the CFG JV that is expected to "increase strategic emphasis on the development of its North American business and international prospects" in the months ahead. Thus far, none of the California soccer centers feature a retail component, including in Pomona where a 10-pitch facility hosts men's, women's, co-ed and children's soccer leagues. But that could be where Ashley and Sports Direct become involved as the soccer venue concepts expands in the Golden State and beyond.

"We have an ambitious vision in North America to grow the sport (soccer), including our joint venture with Goals, ownership of New York City FC in MLS and many other initiatives," Ferran Soriano, CEO of CFG said last summer.

U.S. soccer participation could use a spark. Between 2010 and 2015, the number of outdoor soccer players declined 9 percent as the number of indoor participants shrunk 2 percent during the same period, according to U.S. Trends in Team Sports 2016 published by the Sports & Fitness Industry Association.

Back in the U.K., Goals Soccer Centres new Chairman will be Andrew Anson, a former commercial director for Manchester United and senior Walt Disney executive. Also as CEO, he previously led Kitbag Ltd., an e-commerce focused, multi-channel sports retail business that was sold to Fanatics Inc.

In a separate unrelated development in soccer, the U.S. Soccer Federation elected Carlos Cordeiro, the organization's VP for the last two years, as its new president on the third ballot. Runner-ups in the Feb. 10 vote were former men's national team player Eric Wynalda and former U.S. women's goalkeeper Hope Solo.
Puma Plans for More Positive Growth in FY18
By BOB MCGEE – FEBRUARY 12, 2018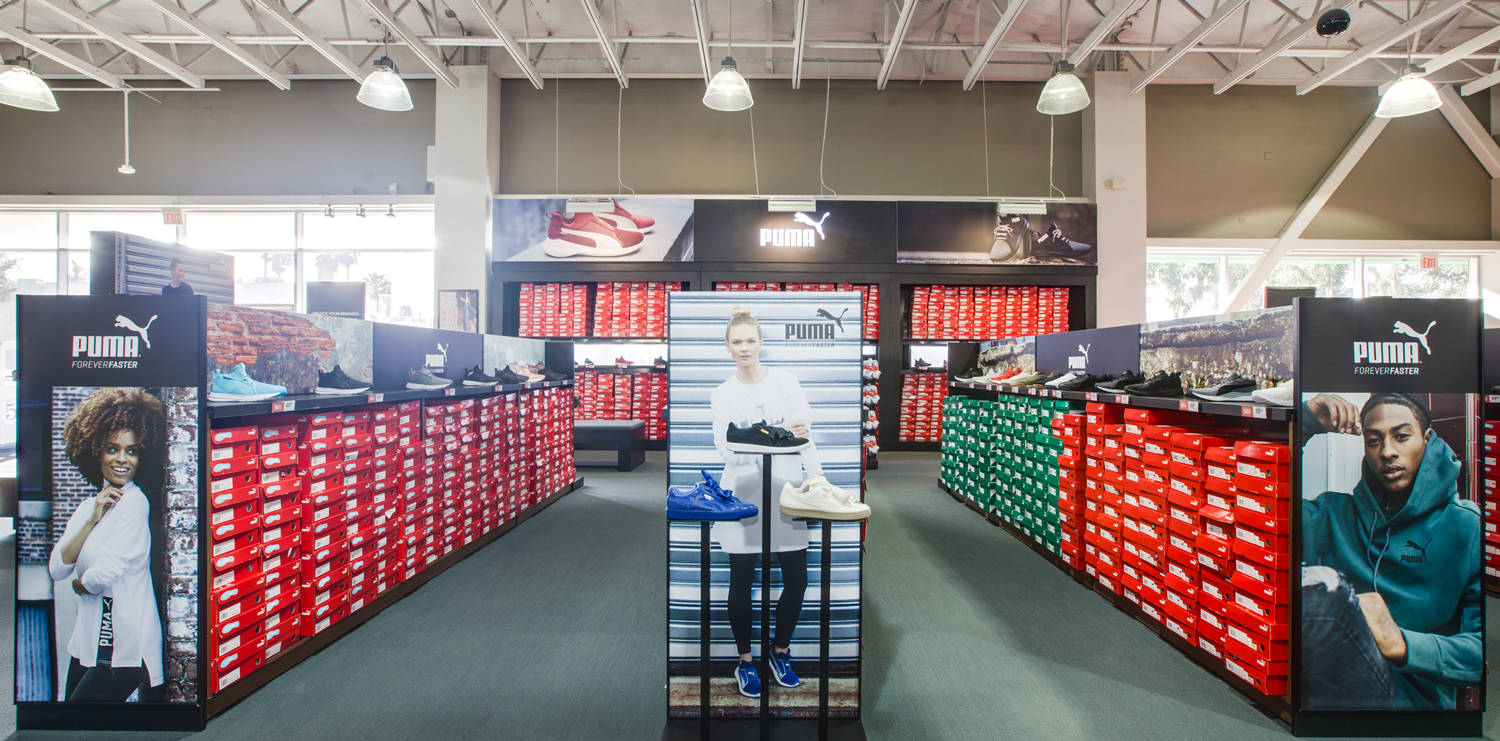 The Cat, set to become a public company with an approximate 55-percent free float of shares with two ongoing strong stakeholders in Kering (16%) and Artemis (29%), is projecting 10 percent constant currency sales growth and pre-tax earnings growth of 25-33 percent in FY18.

The outlook comes after another strong year for Puma, which has experienced nearly 40 percent topline growth since implementing a turnaround strategy in 2014. Annual global revenues surpassed the 4 billion euro ($5.07 billion) mark for the first time, fueled by more than 20 percent reported growth in footwear to more than $2.4 billion and 8 percent reported expansion in apparel to $1.77 billion. Including ecommerce, Puma's own and operated retail sales rose nearly 23 percent last year to $1.18 billion to represent 23.2 percent of overall revenues versus 21.9 percent in FY16.

In the Americas specifically, the company experienced double-digit growth in both North and Latin America. Americas' revenues jumped 11.6 percent in euros to the equivalent of $1.83 billion.
Footwear Insight


New Balance Declares Independence; Skechers' New Fuel

By Bob mcgee – FEBRUARY 12, 2018

Days before more than a dozen Olympians were slated to participate in the New Balance Indoor Grand Prix to start the 2018 USATF Championship Series, the company rolled out its latest global brand platform. The effort taps into both New Balance's heritage and non-conventional values. NB's "Fearlessly Independent Since 1906" campaign, created by VML, showcases seven brand ambassadors by showcasing the individual athlete's independent styles, determination and personas. The group includes baseball player Francisco Lindor, soccer's Rose Lavelle, lacrosse player Paul Rabil and middle distance runner Brenda Martinez (fotos on server).

Meanwhile, at Skechers, international, both wholesale and retail distribution, is the biggest growth opportunity for the casual footwear behemoth, which ended FY17 with nearly 17 percent topline growth to $4.16 billion. Total international wholesale revenues rose more than 24 percent for the year. In the fourth quarter, distributors in Australia, New Zealand, the Philippines, Russia and Turkey each posted double-digit growth and total joint venture sales grew nearly 59 percent with the highest dollar gains in China, South Korea and the United Kingdom. At year-end, there were more than 19,000 Skechers branded stores owned and operated by distribution partners, joint ventures and an expanding network of franchisees. More than 1,900 third-party stores at year-end are forecast to grow by 500-525 in FY18, the company reported. Skechers already owns and operates ecommerce sites already in China, Germany, the U.K., Spain and Canada.

In China, where FY17 ended with 796 free-standing Skechers' stores, nearly 2,500 points-of-sale and double-digit ecommerce growth in the fourth quarter, the company shipped 17 million pairs for the full year. The company is in the design-phase for a new distribution center in China scheduled to break ground later this year.
apparel Insight


Columbia Will Invest in All Brands

By Bob mcgee – FEBRUARY 12, 2018

Armed with a year's worth of analysis from its Project Connect initiative and new senior executives at three of its brands, Columbia Sportswear intends to redeploy some cost savings from the program across its portfolio this year as it also realizes some gross margin and expense improvements.   "When I look across the landscape of publicly held companies in our business, the ad rate runs from 13%, 10%, 12% of sales," CEO Tim Boyle told analysts last week. "I don't think we need to spend that much. But we need to spend more, and we need to spend it more efficiently," he added. Earlier, he estimated COLM's demand creation budget before CONNECT contributions at 5 percent of revenues, consistent with the FY17 spend.   In FY17, Columbia's U.S. sales inched 1 percent higher to $1.52 billion. By brand, Columbia sales grew 4 percent to $1.99 billion; Sorel, up 7 percent to $228.8 million; prAna gained 1 percent to $140.9 million and Mountain Hardwear revenues dipped 2 percent to $101.6 million. The company's global footwear sales jumped 5 percent to $538.1 million.

Elsewhere,
• Canada Goose, during the peak holiday selling season, realized 83 percent growth in DTC sales to C$131.6 million as third quarter wholesale revenues dipped 2 percent to C$134.2 million. The company has named Jonathan Sinclair, currently a senior executive with Jimmy Choo, as its next CFO/EVP following the retirement of John Black later this year.

• L.L.Bean updates its return policy, replacing its lifetime product replacement program with a one-year guarantee with proof of purchase. If a product older than a year proves defective, Bean promises to work with a customer to "reach a fair solution."

• Delta Apparel realized 12 percent growth from its Salt Life brand and a 28 percent gain, driven by military sales, from its Soffe brand in its first quarter. Soffe has opened its fourth retail location in Jacksonville, North Carolina.

• NPD reports that 29 percent of online apparel buyers purchased outerwear online during the 12 months ended November 29, 2017, up 200 basis points year-over-year, with the average spent rising 3 percent y-o-y to $178. The North Face (8%), Columbia (6%) and Patagonia (3%) were the top ecommerce outerwear brands. Labels with a foundation in catalog also performed favorably with the average annual online spend on outerwear from Lands' End and L.L.Bean rising 10 and 2 percent, respectively, last year. 

• 5.11 opened its 29th U.S. store on February 10 in Carle Place, NY.
The Buzz
By Bob mcgee – FEBRUARY 12, 2018
Gill Marine, whose technical sailing wear dates back to 1975, has acquired its independent North American distributor for an undisclosed sum. The emerging entity is projecting $28.1 million in 2018 revenues with the U.S. accounting for approximately one-third. The emerging entity will offer U.S. consumers extended product lines, an integrated digital platform and an existing regional staff of 15 that will continue to be led by David Pritchard, SVP of Gill North America. Gill, whose 2017 revenues grew 15 percent, intends to strengthen its position in the marine apparel and accessories market worldwide this year under owned YFM Equity Partners, which acquired the Nottingham, England company from Founder Nick Gill in late 2013. Gill remains a non-executive director at the firm, which currently distributes its race, performance and active ranges in more than 40 countries. [fotos on server]

Grassroots Connect, a four-day national buying shoe for independent specialty retailers, hosted by the Grassroots Outdoor Alliance, returns to Knoxville, Tennessee from June 14-17. Show organizers pre-book more than 6,000 retailer-vendor appointments for the event.
Tubes of the Week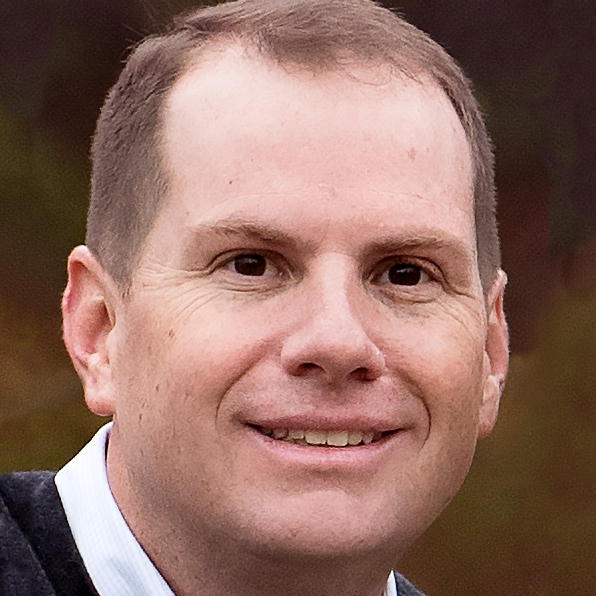 Shawn McBride
Ketchum Sports & Entertainment EVP talks Olympics—impact of three consecutive Games in Asia, social media, corporate guerilla marketing and drawing in younger consumers.