Breaking News:


Dick's Chief Merchant Departs

By Bob McGee – February 05, 2018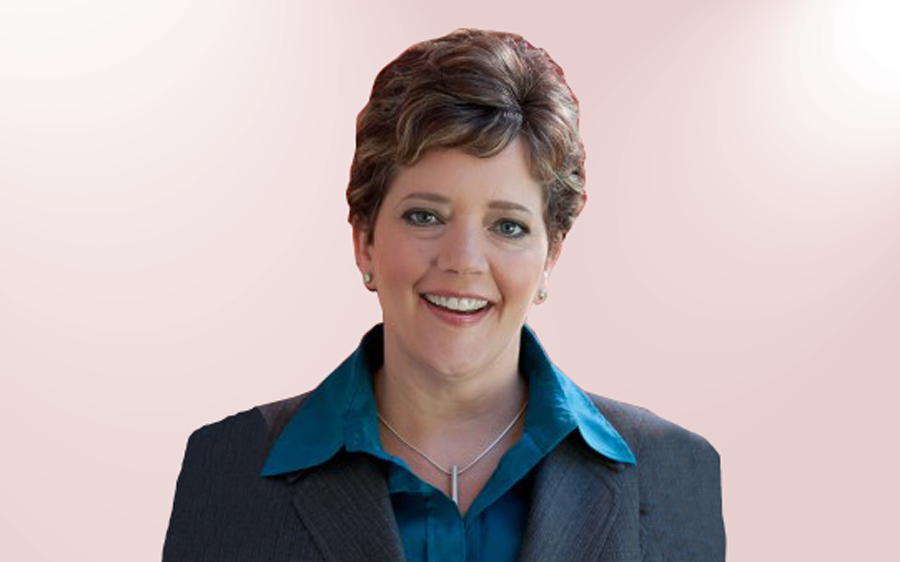 Keri L. Jones, who joined Dick's Sporting Goods as chief merchant nine months ago, after 27 years at Target Corp., is leaving Dick's to become CEO of Christopher & Banks, a 463-door women's apparel chain, on March 12. DKS, in a public filing this morning, said it will not be replacing Jones. Immediately, all core merchandising functions will report directly to Chairman and CEO Ed Stack.

Prior to being hired by Dick's, Jones' responsibilities during her career at Target included head of global supply chain and merchandising planning and operations.
Retail Round-Up


Taking on Texas

By BOB MCGEE – FEBRUARY 05, 2018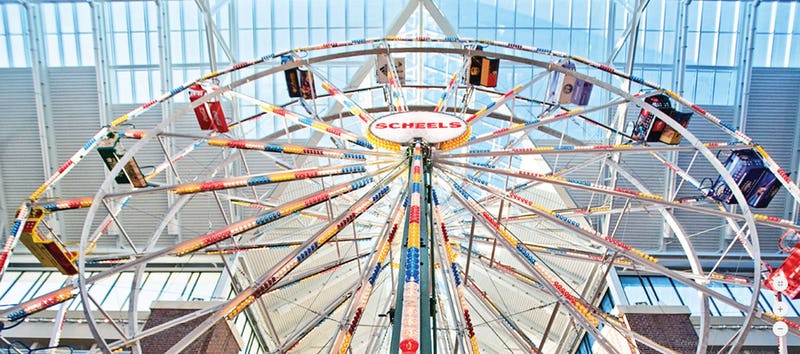 Since August 2016 and the closure of the last Sports Authority store, most major U.S. markets have only had one local full-line, big box sporting goods retail option. By Spring 2020, Dallas residents will have three choices—Academy Sports & Outdoors, Dick's Sporting Goods and a newcomer.

Privately-held Scheels has begun construction on its largest store yet, 325,000-square feet in the northern Dallas metro of The Colony. The store will be located on a 433-acre parcel being developed by Berkshire Hathaway-owned Nebraska Furniture Mart. The development's landlord begs the question, 'Does the more than century-old Scheels have a newfound financial relationship with the Oracle from Omaha that could accelerate store development?'

Also, one has to wonder what Scheels sees in the Lone Star State. The 27-door chain typically doesn't expand into markets where there is direct competition. The North Dakota-based business currently has five locations in Minnesota and four in Iowa. Dick's Sporting Goods currently operates 37 doors in Texas where Oshman's once ruled sporting goods retail, including three in Houston and two each in Dallas, San Antonio and El Paso.

KohlbergKravisRoberts(KKR)-controlled Academy, which saw its debt downgraded last September to 'B3' by Moody's, is based in Katy, TX and has stores in 74 communities across the state including 10 in the Houston market. The company, which generated an estimated $4.7 billion in revenue for the 12 months ended July 29, 2017, last week announced the shedding of nearly 200 positions. They included 140 non-customer-facing IT jobs and 57 transportation employees due to a strategic realignment focused on modernizing and expanding its transportation functionality in an outsourcing movement at Academy. Previously, Moodys forecast that Academy would have modest profitability growth in the second half of 2017 and in 2018, but also warned that any liquidity deterioration at the 238-store chain for any reason, including negative free cash flow or higher usage of its revolver, could prompt another credit rating downgrade. A strong position in core markets and its regional concentration in the U.S. Southeast were listed among Academy's credit strengths and challenges.

Elsewhere:
• Bass Pro Shops, which is laying off fewer than 20 at its Springfield, Missouri headquarters, has tapped Mastercard to handle its consumer credit portfolio for both Bass Pro and Cabela's brands. The transaction, which should be completed by the end of 2018, will allow Cabela's CLUB credit card holders to continue earning reward points on their purchases.

• Tilly's has expanded distribution of Lights Out athletic apparel, developed by former NFL linebacker Shawne Merriman, from its website to all California stores with expanded distribution planned for this year.

• Sports Direct-owned Eastern Mountain Sports may not have to pay much of the $2.5 million clean-up costs for the Peterborough, New Hampshire dump. A federal judge wants N.H. Ball Bearings to bear the brunt of the cost given evidence it may have dumped 372,000 gallons of industrial waste at the landfill over more than two decades.

• Bon-Ton, the largest regional department store operator that filed for Chap. 11 bankruptcy yesterday, sells activewear from Under Armour, Puma, Champion and Columbia as well as its own Exertek label. Alternatives for the company, which had already announced plans to shutter 16 percent of its store base, include a sale of assets. Bon-Ton's footwear mix includes Skechers, Puma, Under Armour and Merrell. Shares in Bon-Ton, which has already secured $725 million in debtor-in-possession financing from lenders, closed below $0.15 on Friday.

• Herb Bauer Sporting Goods is closing in Fresno, California after 68 years. It is being replaced at the location by Turner's Outdoorsman.
Deckers Eyes More Segmentation for UGGs
By Bob mcgee – FEBRUARY 05, 2018
Coming off a strong third quarter where favorable weather and tight inventories contributed to strong results, Deckers Outdoors intends to intensify its focus on the UGGs brand in Fall 2018 and beyond with more segmented product by channel, stronger retail storytelling for specific customers and more innovation.

"…We've made significant progress over the last year in the number of 18- to 24-year olds buying into the brand," DECK CEO and president David Powers told analysts last week. "…And it's definitely helping bring new style to the consumer and showcasing more than just the boots as an item. That is relevant in different fashion circles; it's relevant from a lifestyle head to toe perspective and is really showing the energy of the brand."

UGG brand sales rose 4 percent to $735 million in DECK's third quarter, highlighted by strong full-price selling and fueled by cold weather across much of the U.S. The improvement, coupled with gains by its HOKA ONE ONE and Teva brand, prompted the company to raise its FY outlook. Deckers is currently forecasting annual revenues in the $1.873-1.878 billion range, a gross margin of approximately 49 percent and an estimated operating margin of 12 percent. HOKA's third quarter sales exceeded internal targets, rising 66 percent to $32 million as the brand's run specialty sales gained 47 percent for the 12 months ended November 30, helped by increased shelf space for styles such as the Arahi and Gaviota. Teva sales, meanwhile, jumped 20 percent in the quarter ended December 31, to $20 million on an extended selling season and higher sales of closed-toe offerings.
Golf Insight


FootJoy Returns to Premium with 1857

By Bob mcgee – FEBRUARY 05, 2018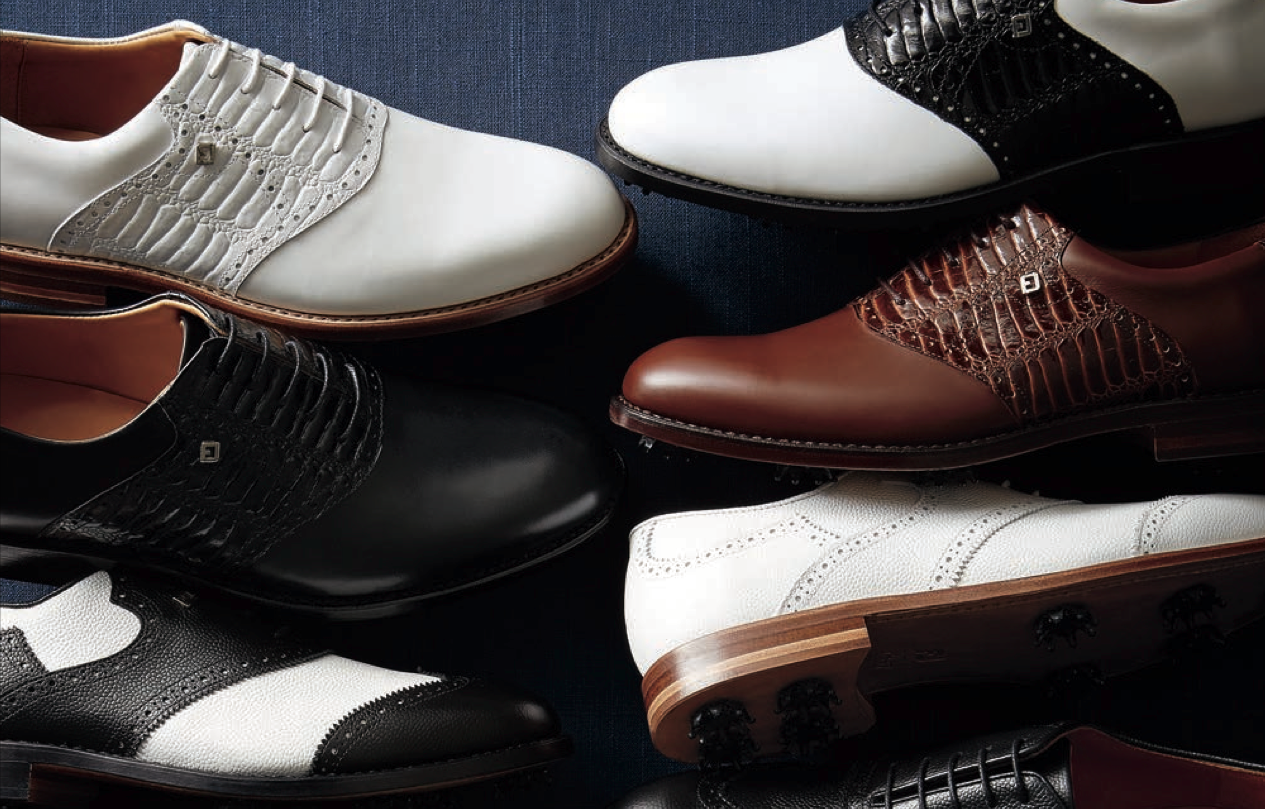 A decade after shutting down its longtime, high-end shoemaking operation in its Brockton, MA facility, FootJoy is returning to the luxury end of the golf market with its 1857 collection of shoes and apparel. The line, named for the year the company began as a maker of footwear for Union soldiers, will be available July 15 in the U.S. before rolling out to Europe and APAC in 2019. The collection includes eight styles of Goodyear-welt constructed, sourced in Portugal and designed in Italy with Italian leathers, shoes available in 105 sizing options. Retail prices range from $475 for three casual suedes to $595 for seven dress styles and $795 for eight golf-specific models. On the apparel side, 1857 will initially feature 37 SKUS that include supina cotton golf shirts ($140-150) and cashmere tops ($375 retail) for the discerning golf apparel consumer. FootJoy, part of publicly traded Acushnet (parent of the Titleist brand), will continue an effort to acquire exclusive fabrics for the high-end line.

Given its long affiliation with the game dating back to 1910, FootJoy clearly realizes the need to be a player in the premium end of golf soft goods despite the segment's small market share in the overall business. 1857 offerings should help the brand stave off European rivals in the space. For the nine months ended September 30, 2017, FootJoy's golfwear sales were down 1.7 percent to $355.8 million on lower footwear sales that were partially offset by higher apparel revenues with higher average selling prices.

Elsewhere:
• BOA continues to increase its presence in golf and on the PGA Tour with numerous pros wearing shoes featuring the technology, including Adam Scott, Austin Cook, Kevin Na and Ian Poulter. The Colorado company has been working with FootJoy for more than a decade. The brand's new Tour S style, released last week, features the BOA dial system on the heel counter that enables a player to customize footwear fit, 1 millimeter at a time. Adidas and Ecco also utilize BOA on certain golf shoes, but not on the heel since FootJoy owns the exclusive on that placement. New Balance and Asics will introduce running shoes with a BOA system in June.

• drirelease has introduced GEO Cool that uses proprietary hydrophilic active particles derived from metal oxides during the dyeing of filament polyester fabrics or yarns. GEO Cool, which will make its debut in garments next year, provides thermoregulation by managing heat and moisture transfer in the fabric and will last as long as the color of the garment. The 25-year old company has also introduced drirelease LOFT, a performance knit fleece for mid-layer and outer-layer fabrics that offers heat retention with wicking and fast-drying
The Buzz
By Bob mcgee – FEBRUARY 05, 2018
• Augusta Sportswear has introduced a single platform for its three brands of sports uniforms and apparel—Holloway, High Five and Augusta Sportswear—with its new website at AugustaSportswear.com that allows customers to combine orders across all three brands and achieve free shipping and volume discounts easier.

• ProSphere by Teamwork Athletic, the San Marcos, CA maker of sublimated and recreational sports apparel, has released a new licensing catalog in PDF and print formats. ProSphere currently holds 600 licenses spanning universities, MLBPA and police and fire departments.

• Unifi names company veteran Eddie Ingle, VP of global corporate sustainability, supply chain and GM of recycled chip and flake.
Tubes of the Week