Can New Intros Spark Spring Sneaker Business?
By Bob McGee – January 29, 2018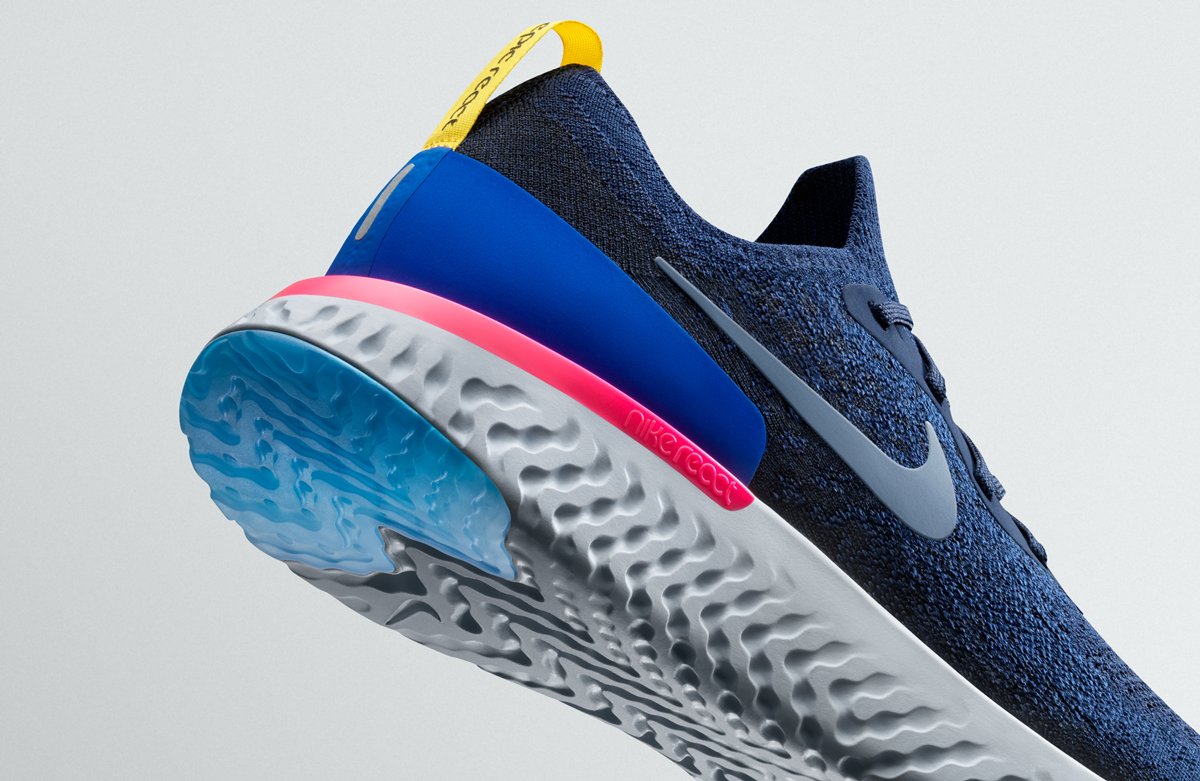 The official start of spring may be 60 days away, but the race for the next, hot new sneaker/athletic shoe has already begun. Adidas and Nike have similar-looking and feeling new fare in the Futurecraft 4D and Epic React Flyknit ($150 retail), respectively, and Under Armour hopes to establish a stronger footing with its HOVR smart styles that allow wearers to track workout metrics without the use of an app or mobile device during a run. Each brand, undoubtedly, wants a category game-changer by establishing buzz among consumers.

Adidas, which has enjoyed decent consumer response to its UltraBOOST and AlphaBOUNCE styles in recent years, introduced its highly touted Futurecraft 4D shoe earlier this month with a limited-edition release of the $300 retail shoe in New York with retailers Packer, KITH and SNS. The Three Stripes developed the technology it calls "the next step after 3D printing" with Digital Light Synthesis (DLS) and CARBON. Projected UV light into resin helps create a single component midsole with 20,000 struts for breathability, comfort, cushioning and stability. The eventual goal for Adidas and its partners is a system where customers submit their footwear size requirements and measurements and get a shoe built to those specifics on demand. Work has begun to lower the cost and increase the volume of the technology. For now, however, there will be approximately 5,000 pairs of Futurecraft 4D available this season before an acceleration to estimated 100,000 pairs by year-end.

At Nike, a material construction developed in-house by Swoosh chemist and engineers for more than three years, will bring the React foam midsole with its soft bounce and responsive feel to a running silhouette and select specialty retailers and nike.com on February 22. Much is riding on React and Nike will support the expanded rollout with a $50 million marketing campaign, bigger than the Swoosh's Olympic spend. The midsole system was first introduced last June in a basketball shoe, the React Hyperdunk 2017 Flyknit. Going beyond Air and Lunarlon, Nike put React foam through more than 2,000 hours of testing on basketball players in 2016 and said it discovered greater energy return than any other Swoosh basketball shoe ever tested. In a separate development, according to the website SportTechie, a Nike partnership with Paris-based SmartPixels has established the NikeiD Direct Studio. It will utilize augmented video mapping to allow consumers to customize their sneakers with colors and materials. Only available with the Air Force 1 iD initially, the program will be expanded to additional styles.

Meanwhile, Under Armour's new smart running shoes, the HOVR Phantom ($140) and Sonic ($110), hit retail stores on February 1. The styles utilize a lightweight chip in the midsole of the right shoe to track a number of key running metrics, whether on a treadmill or on the road. Workout data will be stored in the shoe until it syncs with the brand's MapMyRun app via Bluetooth. The company will introduce a new digital coaching product to offer individual insights around the user's runs, age, height, weight and gender. Phantom and Sonic wearers will have the option to share their workout progress on a newsfeed community of fitness enthusiast.
Two Thumbs Up for Denver Trade Show Debut
By Emily Walzer – JANUARY 29, 2018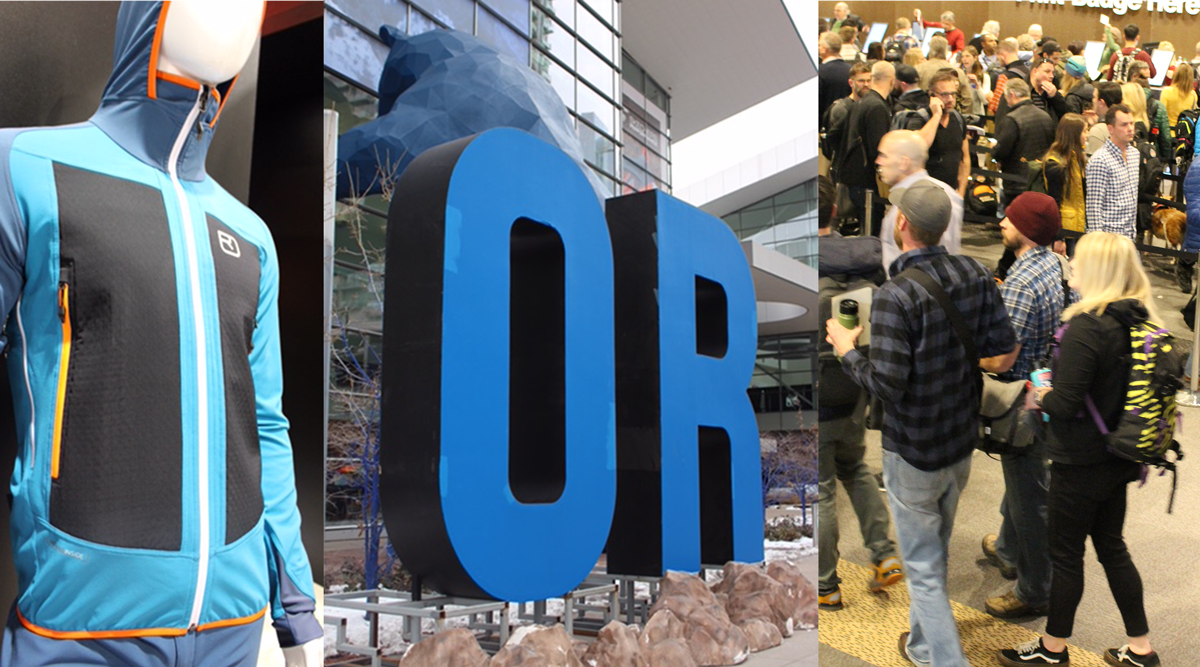 Change is good. That was evident at the inaugural Outdoor Retailer + Snow Show trade event in Colorado last week, where the atmosphere inside the Convention Center buzzed with energy and execs reported busy appointment schedules–factors that reflect a rejuvenated industry fair. Attendees also gave two thumbs up to the city of Denver for its accommodations, restaurant scene and outdoor-friendly vibe.

According to event organizers 11,000 retail buyers registered for the Show that featured 1,000 exhibitors. (Final attendance numbers were not available at press time.) Regardless of an official count, it felt like a big show, with suppliers offering a wide range of softgoods and equipment on three large floors in a downtown venue that attracted a steady flow of attendee traffic in show aisles. The consensus among the crowd was that the two trade groups – Outdoor Industry Association (OIA) and Snowsports Industries America (SIA) – did a good job integrating the different memberships. In fact, it seemed less like a combined show, and more like a new show.

Denver certainly put out the welcome mat. From a small army of "Outdoor Retailer + Snow Show" greeters stationed at the airport, train station and Convention Center, to Colorado governor John Hickenlooper making the rounds morning, noon and night during the four-day fair, locals were happy to play host to this lively industry gathering.

Outdoor Industry sales for the last 12 months ending November 2017 were $18.9B while season-to-date Snow Industry sales were $2B, according to NPD Group/Retail Tracking Service.

Outdoor Retailer ended its 20-year run in Salt Lake City last summer in reaction to Utah leaders' policy decisions over public lands. OIA will continue advocacy efforts focused on keeping public lands public, along with taking a stance on climate change initiatives. Colorado based group Protect Our Winters (POW), in collaboration with SIA, now adds its voice to these discussions.

Vendors were uniformly positive about the launch of OR+Show Show. "It's a new day," said Schoeller Textiles CEO Siegfried Winkelbeiner, explaining that with clothing and equipment together it felt like the massive, and extremely popular, European ISPO trade event.

David Parkes, founder, Concept III Textiles, said, "The mood is good and it helps to have a cold winter and strong economy."  He added, "It was time for a change and to combine the show. It's new but there is familiarity here, which is testament to the fellowship of the industry."

A three-show schedule is the new plan: a January Outdoor Retailer + Snow Show, a summer Outdoor Retailer and an Outdoor Retail winter show in November. Now attention turns to whether vendors will sign on for all three or cherry pick the lineup.  While most outdoor industry execs say they will likely commit to exhibiting at Summer OR in July 2018, this "three show" issue will undoubtedly be a major talking point as the year unfolds.

For the moment, however, Denver not only did not disappoint, it delivered better than expected.
New U.S. Soccer Leader Will Focus on Youth Development
By Bob mcgee – JANUARY 22, 2018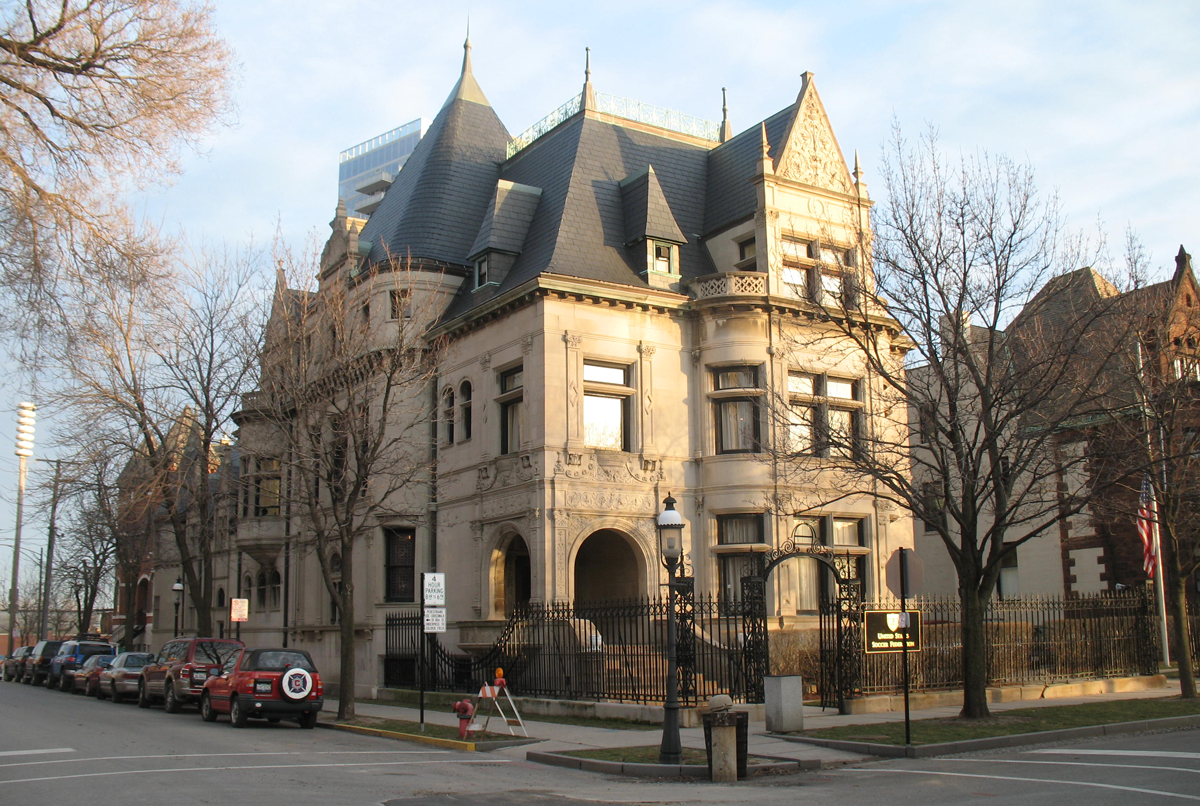 Two women and two lawyers are among the candidates to become the next president of the U.S. Soccer Federation February 10, some four months before World Cup 2018 commences in Russia without a U.S. team participating since it failed to qualify. Most of the candidates for the unpaid executive position say the USSF needs to take a greater role in the sport's youth development and work aggressively to reform itself at every level. Tweets last week with the hashtag "#TimeForChangeUSSF" called for "fresh leadership at the organization that will put an end to the rigged system" and more transparency.

The youngest candidates for the position, each 36, are three-time Olympian Hope Solo who helped the U.S. Women's Team capture the 2015 World Cup as its goalkeeper, and former University of Virginia midfielder and 2002 MLS Rookie of the Year, Kyle Martino. The two lawyers vying to lead U.S. Soccer into the next decade are former Lafayette College soccer player and current NY corporate attorney Michael Winograd, 47, and Steve Gans, 57, a Boston attorney associated with U.S. Soccer since the 1970s. Meanwhile, Kathy Carter, 48, president of Soccer United Marketing, has called the U.S. men's team loss to Trinidad (that eliminated the squad for World Cup contention) "a rallying cry for all us." She wants an independent commission led by Casey Wasserman, who helped land the 2028 Olympic bid for Los Angeles, to develop a strategic growth plan for soccer.

It isn't immediately clear if any of the major athletic companies favor one candidate over the others for the USSF executive position, but all of them would likely support anyone who puts an increased emphasis on youth soccer development. Between 2010 and 2015, U.S. outdoor soccer participation declined 9 percent with the number of indoor game players falling 2 percent over the same period, according to the SFIA's 2016 Team Sports report. Outdoor soccer was a favorite sport of 17 percent of 6- to 12-year olds in 2015 and 11.7 percent of the 13- to 17-age group.
Foot Locker Buys into Carbon38
By Bob mcgee – JANUARY 22, 2018
Lauren Peters, EVP/CFO of Foot Locker, is joining the board of the women's luxury brand following FL's $15 strategic investment in the Los Angeles women's luxury brand that markets about a dozen premium women's brands on its website.

While Carbon38 will use the new funding to accelerate its strategic growth plan, including an expansion of its global omnichannel strategy, Foot Locker will aim to leverage insights from the company to elevate its fledgling SIX:02 business, product margins and its flagging apparel segment that generated 18 percent of total revenues in FY16 versus more than 30 percent nearly two decades ago.

Besides Foot Locker, other seed round investors in Carbon38, which has raised $26 million over the last four years, include: Montage Ventures; Christin Beauchamp, president of Amazon Fashion; and Tyler and Cameron Winklevoss.
Famous Footwear, Jet.com Presidents Departing
By Bob mcgee – JANUARY 22, 2018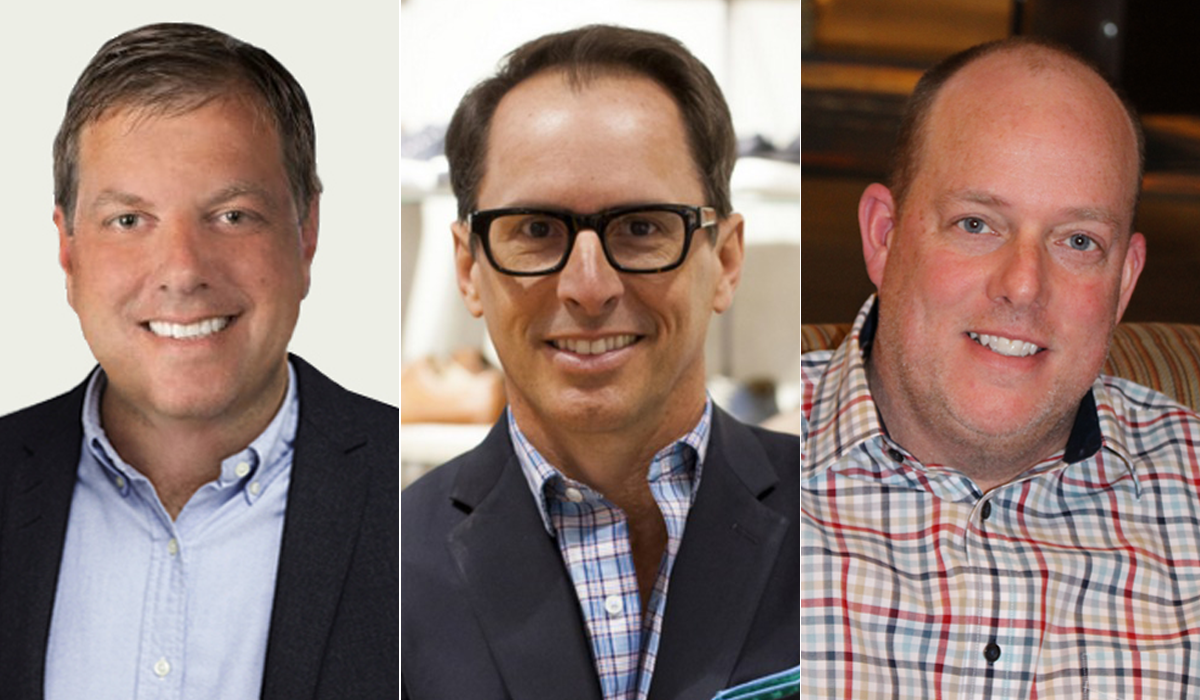 Rick Ausick, an executive at the Caleres-owned chain since 2002, will retire this year as part of a planned succession. The retailer is said to be on track to report low-single digit same store sales in FY17. Ausick joined Famous in 2002 as SVP and Chief Merchandise Officer, later taking on the role as wholesale division president before becoming division president in 2010. Meanwhile, Liza Landsman, president of Jet.com, will leave in the coming months for another unidentified position after spending three years at the ecommerce company purchased by Walmart for $3.3 billion in September 2016.

Elsewhere,
• Genesco's Johnston & Murphy division names Danny Ewoldsen, most recently EVP of retail and ecommerce, as president starting February 4.

• Snowsports Industries America (SIA) names Mike Adams, VP/Commercial Director for Amer Sports' Wintersports Equipment division, as Chairman. Additionally, SIA adds industry veterans Dino Dardano (Hestra), Bruce Old (Patagonia), Jon Rucker (Head/Tyrolia) and Jim Satloff (Liberty Skis) to its board.   

• Igloo Products hires Brandon Davis, most recently chief business officer for Energizer Holdings, as SVP of sales.

• Nautilus, Inc. hires Chris Quatrochi as SVP, innovation where he will oversee the company innovation center, digital and user interface teams. 

• Asics Corp., parent of Asics Americas, is promoting Yasuhito Hirota, 61, to president and COO, effective March 29. At that time, Chairman Motoi Oyama will relinquish title of president.

• SFIA promotes Alex Kerman to manager of business operations and Alli Sherman, formerly with Under Armour, to coordinator of communications and marketing.

• Ortholite, the provider of comfort and performance insoles, promotes C.B. Tuite to Chief Sales Officer from SVP of sales and marketing as the Amherst, MA company expands globally with solutions for over 250 footwear brands.
Tubes of the Week