Nike: Strategy Shift Progress Belies Current Numbers
By Bob McGee – December 27, 2017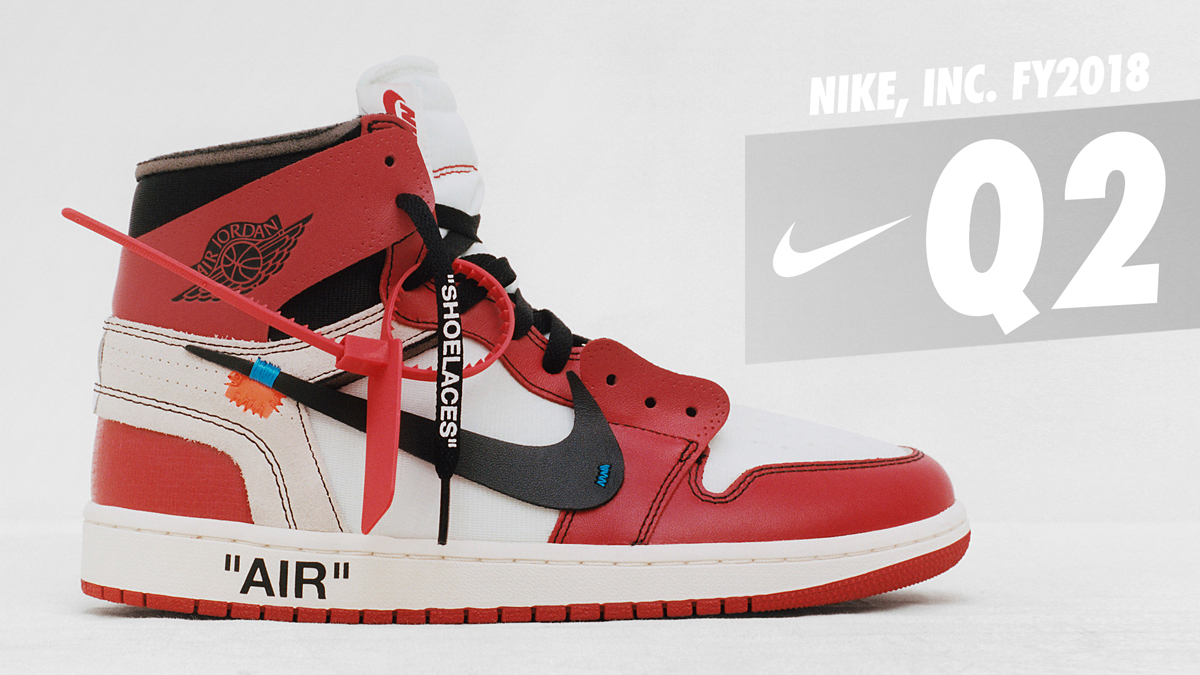 North American footwear sales were down seven percent in its latest quarter, but the company says it plans to "re-ignite the U.S. marketplace" with its direct-to-consumer program and stronger bonds with its best customers and retail accounts. Total N.A. revenues dipped five percent to $3,485 million for the period ended Nov. 30 as apparel sales came in flat.

Nike is promising the second half of FY18, which ends in May, will see accelerated introductions of performance and sport style innovation and enhanced digital commerce offerings globally. Helped by the timing of those product launches, NKE says it's positioning North America for "a return to sustainable, profitable growth" in late third quarter and into fourth quarter.

  "…Our strategies are starting to pay off as we re-ignite the U.S. marketplace," Trevor Edwards, Nike Brand president told analysts. "…So, as we execute against our consumer direct offense in the United States, we're creating a healthier market as we manage supply tightly to demand, deliver stronger, full-price sell-throughs with new innovation…and most importantly, make the investments that fuel long-term growth."

Nike's two-pronged approach to re-invigorate the mature U.S. market, estimated to account for only 25 percent of the brand's incremental growth over the next five years versus 75 percent from international (currently at 55 percent), is focused on stronger bonds with its best customers and retail accounts. Senior executives are steadfast that consumers today are hungry for innovation and new retail experiences, which will, in turn, spark more full-price buying.

The Swoosh says it's already making inroads with its November re-launch of the Nike+ membership program that offers expert advice, product recommendations via increased engagement and overall conversion. For example, the Nike+ Reserved For You service is said to be converting sales at a rate 40x greater than traditional means. Personalized benefits for Nike+ customers will include offers from Apple Music, Class Pass and Headspace in early 2018.

Meanwhile, the company has worked with wholesale partners Foot Locker and The Finish Line on the development of new brick-and-mortar experiences via a new Los Angeles flagship and the Sneakeasy pop-up store in New York City, respectively. And in the spring, Nike intends to extend its pilot program with Amazon and initiate a pilot with Stitch Fix to bring personalized women's products to the online personal styling service.

CFO Andy Campion said the company is seeing strong demand and experiencing sellouts with higher-priced products. "We have always seen that as an opportunity to expand the entire spectrum of product offerings across price points as we cascade innovation across styles, categories and price points," he said.
Retail Round-Up


Holiday Sales Jump 4-6% Range; Gander Outdoor's Legal Spat

By bob mcgee – DECEMBER 27, 2017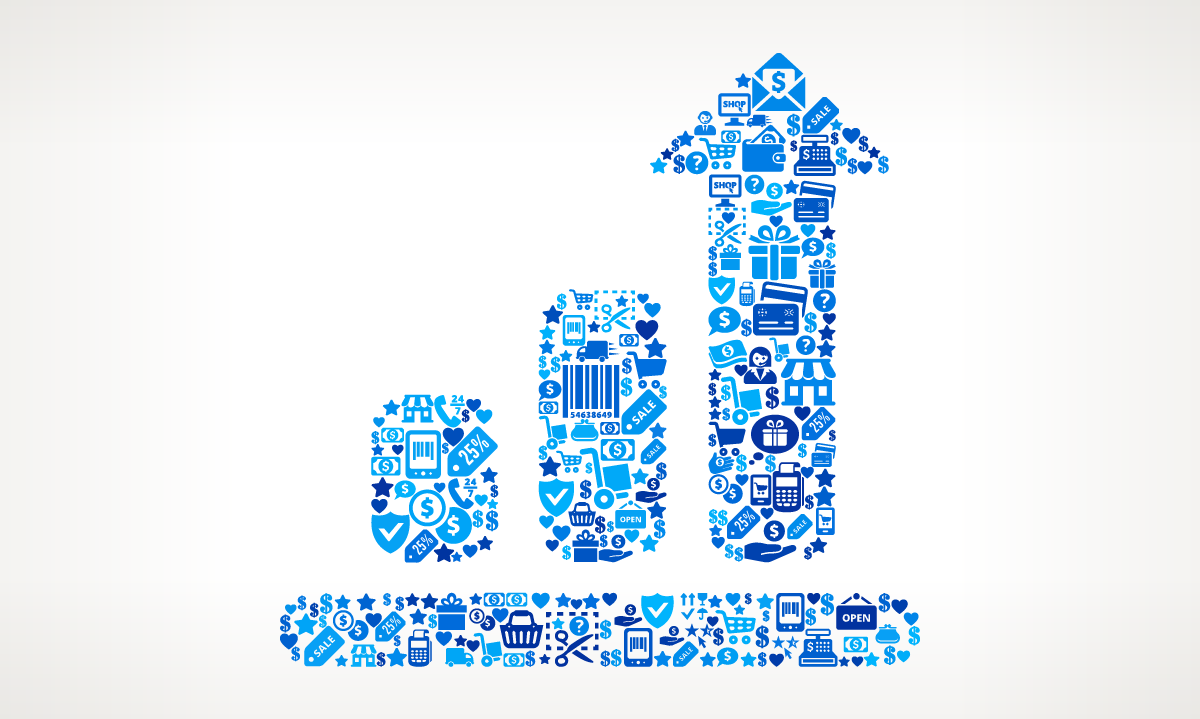 With the important week between Christmas and New Year's Day still to be counted, early holiday sales forecasts for the Nov.-Dec. timeframe ranged from a 4-6 percent year-over-year improvement. The increase would mark the season's highest growth rate since 2011. The period's final six days are projected to account for approximately 11 percent of the season's final total, or approximately $69 billion, according to Customer Growth.

Ahead of that period, the research estimated total holiday sales were up 5.8 percent in total, or $33 billion, to $598 billion for the period between Nov. 1 and Dec. 24. Mastercard Spending Pulse, meanwhile, which tracks online and brick-and-mortar spending, pegged the holiday sales rise at 4.9 percent, excluding cars, with online sales jumping more than 18 percent.

More confident consumers of all income brackets, better retailer discretion with promotions and markdowns and added retailer confidence bolstered by passage of the tax reform bill in Washington, D.C. each contributed to the expected, better holiday sales results.

Of course, online, which accounted for an estimated 20 percent of all purchases, and relentless attention by retailers, many of whom sought out customers to the bitter end, were also contributing factors. Dick's Sporting Goods flowed a regular stream of emails to its Scorecard customers. On Dec. 23rd, an email reminded them about the availability of "Buy Online, Pick-up In Store" (BOPIS) while offering $10 off any $50 or more online purchase. On Christmas Day, a holiday greeting was sent out with a reminder of after-holiday sales and the Dec. 26 store opening time of 7:00 a.m.

Elsewhere,
• Gander Outdoors, in the early stages of a 15-door, first quarter rollout, was slapped with a trademark infringement lawsuit on Dec. 19 by VF Corp.-owned The North Face. The 15-page complaint alleges Gander's logo, selected June 29 from consumer submissions in a contest, infringes on TNF's "Summit Series" marks that were registered in 2008.

• S&P Global Market Intelligence published a list of 15 "Most Vulnerable Public U.S. Department store and Apparel Companies" before the holiday. Besides Sears, most notable were Burlington Stores, Stein Mart and Clarus Corp., parent of Black Diamond.
The Finish Line Bolstered by Remodels, More Attention to Mobile
By Bob mcgee– DECEMBER 27, 2017
Third quarter results for the specialty retailer, including a 1.8 percent consolidated net sales increase of 1.8 percent to $378.5 million and 2.3 percent comp gain for its 378 Macy's locations, topped expectations despite a highly promotional environment for athletic footwear. Meanwhile, FINL reported a 2.3 percent drop in consolidated merchandise inventories to $392.1 million for the period ended Nov. 25.

"Going forward, our focus continues to be on delivering frictionless experiences that lead with mobile," CEO Sam Sato told analysts last week.

Finish Line, which introduced a new app for its customers earlier this year and subsequent updates, will shortly introduce geo-fencing technology for more tailored offers and in-store opportunities based on the customer's preferences. Already, the retailer has improved page loads on its site, simplified the checkout process and offered customers the option to track their orders and receive notification of delivery. Digital accounts for 23-24 percent of the retailer's revenues on an annualized basis. In store, the retailer completed 40 remodels in 2017, including at the Mall of America, that include RFID digital displays that offers customers unique content simply by dropping a shoe on the shelf. Digital sales accounted for 27 percent of its Macy's revenues in the third quarter.

Turning to product trends, Finish Line says its shift to a tighter, more key item-focused soft goods business is working. Branded apparel sales rose mid-single digit in the period, buoyed by "much stronger" full-priced selling and "significant improvement" in gross margins. On the footwear side, running and basketball comps increased high-single digits in the third quarter as lifestyle sales slipped approximately 20 percent. Basketball was said to rebound nicely after a difficult second quarter, bolstered by solid sellthroughs of Jordan retros and continued strength from Nike signature models that were partially offset by the delayed launch of the Curry 4 from Under Armour. Going forward, the retailer's outlook on basketball is tempered due to volatility in Jordan retros caused by shifts in the launch calendar and a tighter supply of products. For Spring 2018, Finish Line is optimistic about Nike's React technology and the launch of the brand's Shox Gravity design that was developed by the brand's speed-to-market team.

"We have the ability to see (new) products 9-10 months out," CFO Ed Wilhelm said. "And we are really confident in a number of things we are seeing." He cited the original VaporMax and two additional models launched by Nike in early fourth quarter, Max 270, React and an unspecified Adidas introduction set to unveil through Summer 2018.

Added Sato, "It's still yet to be seen whether all the new introductions…are going to be broad enough to offset some of the margin pressure we believe we'll continue to see, but the good news is that the innovation pipeline is really full…"
SFIA Re-Elects Chris Clawson, Chairman
By bob mcgee – DECEMBER 27, 2017
Clawson, the former president of Life Fitness, was recently re-elected to a third one-year term as Chairman of the Board at the Silver Spring, MD-based trade association. Additionally, five new SFIA directors have been elected and two re-elected to three-year terms.

New SFIA board members are Mike Dowse, president of Wilson Sporting Goods; Jared Drinkwater, CMO for BSN Sports; John Graham, president of Speedo USA; Fouzan Mansuri, director and category leaders for Sports & Fitness at Amazon; and Matt Stanton, VP of global public policy at Under Armour. Meanwhile, Kurt Tandan, associate general counsel and senior director of corporate affairs at adidas and Mike Zlaket, president and CEO of Rawlings Sporting Goods, have been re-elected to the SFIA board.
The Buzz
By Bob McGee– DECEMBER 27, 2017
Adidas inks a multi-year partnership with NHL defenseman and Olympic gold medalist, P.K. Subban of the Nashville Predators. Separately, the company sees lawyers for its former marketing executive Jim Gatto, file a motion to dismiss in the federal case involving alleged payments to high school athletes to get them to play for Adidas-sponsored universities and sign with the brand after turning pro.

Nautilus recently launched the Modern Movement brand and fitness training line of products designed for those seeking a stronger core and better balance.
Tubes of the Week