'Tis the M&A Season
By Bob McGee – December 18, 2017
More than last-minute holiday shopping, this time of the year is regularly marked by noise over possible mergers, acquisitions and unfortunately, bankruptcies. Most of these transactions don't actually occur until the first or second month of the following calendar year, but the behind-the-scenes work to make them happen generally takes place in the fourth quarter.

Key developments in early 2017 included Gildan Activewear acquiring American Apparel for $88 million; the former Performance Sports Group and Bauer parent going on the bankruptcy court auction block; Callaway Golf buying Ogio for $75.5 million; MC Sports filing for Chap. 11 on Valentine's Day; Walmart acquiring Moosejaw Mountaineering for $51 million; Sports Direct acquiring Bob's Stores/Eastern Mountaineering Sports; Lucy being folded into The North Face; and Finish Line selling JackRabbit to CriticalPoint Capital.

Late last month ahead of The Running Event in Austin, speculation arose about a few athletic brands being shopped, and in recent weeks there have been reports about two football helmet companies, Riddell and Schutt, and shoe firm The Rockport Co. that have 'For Sale' signs up.

The New York Post was the first to report that private equity firm Fenway Partners, which acquired Riddell in 2004, has been unable to find a buyer for the brand that is dealing with a class-action suit brought by 4,500 former NFL players over concussions that will enter the discovery phase next year. Platinum Equity, meanwhile, has reportedly asked $40 million for Schutt, which recently canceled an auction for the company.

Last week, Reuters reported that Crescent Capital Group, a major Rockport creditor, took ownership of the West Newton, MA footwear company from private equity firm Berkshire Partners LLC and injected new capital into the firm along with other investors. Berkshire acquired Rockport, which reportedly owes $60 million on its revolver, from the adidas Group in 2015. Strategic options for Rockport are said to include a possible sale of the company.
Adidas Alters Digital Strategy
By bob mcgee – DECEMBER 18, 2017

Adidas has done an apparent about-face on its digital strategy. A month after it announced an expanded digital presence and launched a new adidas app for the U.S. and U.K. markets, the company last week confirmed to the Portland Business Journal that it was eliminating its stand-alone digital service unit and consolidating the number of mobile apps it operates to two—Runtastic and Adidas. The changes are expected to result in 74 layoffs worldwide if affected digital employees in the U.S., China and Germany can't be re-assigned within the company.

Going forward, Adidas intends to integrate digital development into all aspects of its global operation rather than as a separate entity. Of course, the strategy shift casts a cloud of uncertainty over the future of some Adidas apps and products, including miCoach, the health and fitness-focused "All Day," and a smart soccer soccer ball.

In early November, the Three Stripes unveiled its adidas app at the Dreamforce software conference in San Francisco by promising it would be tailored to consumer preferences and behaviors and offer one-tap, mobile device purchases in addition to personalized articles and videos. The app will be introduced in other global markets in H1/18, the company said. Meanwhile, earlier this month, rival Under Armour announced a restructuring of its digital business under Chief Technology Officer Paul Fipps. Michael La Guardia was named UA's SVP of digital product commencing Jan. 8.

Elsewhere, Adidas is reportedly moving forward with a planned expansion of its Portland, OR campus that will include an office building, an amenity structure, underground parking garage and site work when completed by 2020, according to paperwork recently filed with local authorities. Adidas North America's workforce in Portland has more than doubled since 2015 to approximately 1,700.
Retail Round-Up 


British, French Take on U.S. Sports Retail; Mall of America Keeps Up

By Bob mcgee– DECEMBER 18, 2017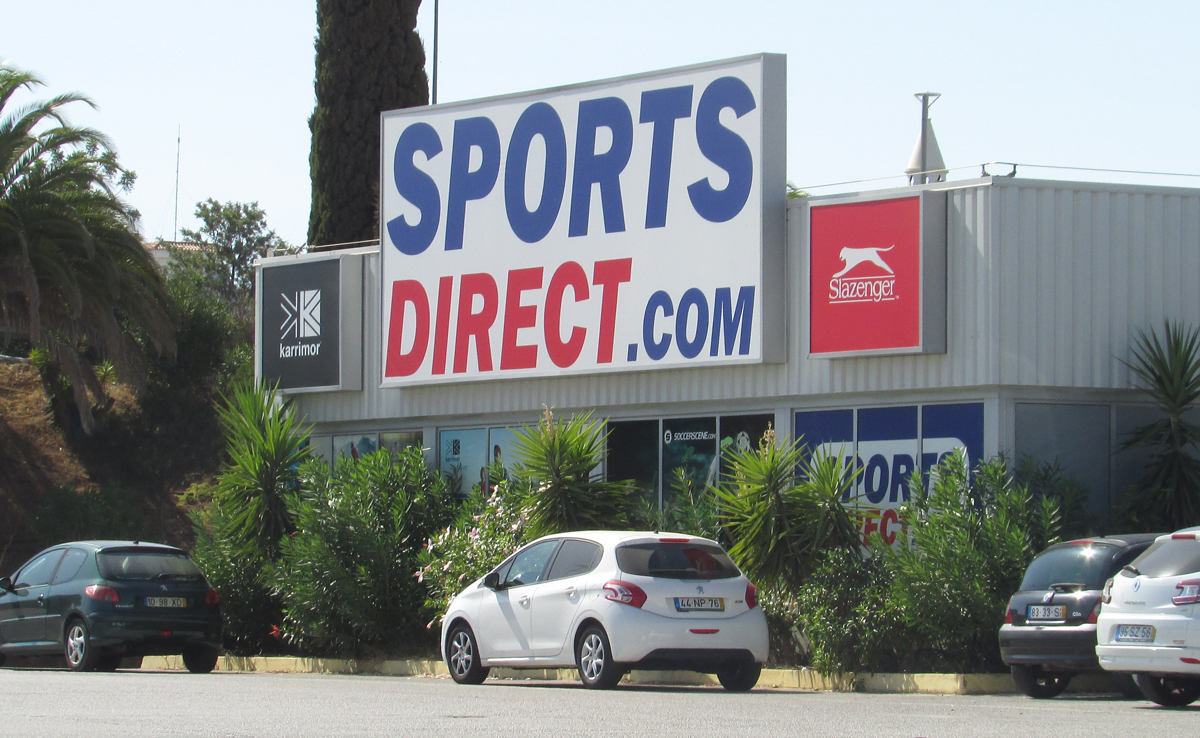 The first financial look at U.K.'s Sports Direct's foray into the U.S. with its May acquisition of Bob's Stores and Eastern Mountain Sports came last week with the release of the retailer's six-month results for the period ended Oct. 29. The two U.S. chains, heavily focused in the Northeast and New England, generated the equivalent of $85.3 million in revenues for a five-month period but also an operating loss of $31.78 million, excluding foreign exchange and exceptional items. Gross margin for Bob's/EMS came at 38.5 percent, excluding approximately $23.4 million in losses due to acquisition accounting adjustments. When Sports Direct completed its acquisition of both chains out of bankruptcy on May 18, it acquired the equivalent of $99.9 million in inventories and $14.96 million in trade and other receivables.

France-based Decathlon, more than a decade after exiting the U.S. with an exit from Massachusetts, is trying it again but on the left coast this time with a store in a former Golfsmith on San Francisco's Market Street. More stores for the banner are likely coming in the Golden State.

Elsewhere, with malls across the world in acquisition play (see last week's $16 billion acquisition of U.S. and U.K. mall operator Westfield Corp. by French commercial giant Unibail-Rodamco), Mall of America is upping its game to retain shoppers. According to eMarketer Retail, the 5.6-million square feet Minnesota space that draws 40 million visitors annually has launched an artificial intelligence-fueled chatbot to answer customer questions in real time and its Amazon Alexa voice assistant will allow mall shoppers to ask questions without typing.

• November retail sales rose 6 percent year-over-year unadjusted, according to the National Retail Federation with online/non-store sales y-o-y sales up 10.5 percent. Sales at sporting goods stores were up 2.1 percent y-o-y. Meanwhile, NPD reported dollar sales during the first week of December were 1 percent higher y-o-y with fashion athletic footwear one of five top performing categories. But "leading segments are struggling to make up for aggressive promotions," claims NPD's Marshal Cohen. Meanwhile, unadjusted sporting goods/hobby/book/music store retail sales rose 2.1 percent in November, according to monthly U.S. Census Bureau data but the segment was off 3.6 percent through 11 months.
Footwear Insight


Promotional Environment Drives November Kicks

By bob mcgee – DECEMBER 18, 2017

Athletic footwear sales rose 5 percent in dollars and 3 percent in units last month due to an "unprecedented" promotional environment, according to NPD. Some industry analysts have said the actions were necessary to secure a healthier retail environment for the category in 2018. Despite the discount landscape, year-over-year average selling price (ASP) was up 2 percent in November, the research house reported.

Dollar sales of women's styles, driven by the sport leisure segment, rose 8 percent in November.  The sport leisure category in total, which represented 40 percent of all sneaker sales during the month, had a 20 percent increase in monthly dollar sales. Conversely, performance running sales slipped 9 percent and basketball shoe sales were off 3 percent despite some improvement. Cold/all-weather boot sales spiked 6 percent, but hiking/trekking footwear sales slipped 7 percent, NPD reported.

By brand, Nike sales fell low single-digits in November on declines in performance running that offset growth in sport leisure. Overall, helped by low teens growth for Brand Jordan, Nike sales were flat for the month. Adidas sales were up more than half and revenues at Brooks soared nearly 20 percent. Elsewhere, NPD said Skechers, Puma and Under Armour sales slipped as UGG boot sales jumped 17 percent in November. Timberland and Keen sales increased in the high single-digits, but Merrell and The North Face each posted declines.
Outdoor Insight


Maine Aims to Ignite State's Outdoor Recreation Economy

By Bob McGee– DECEMBER 18, 2017

The birthplace of L.L. Bean more than a century ago has created a coalition to attract a younger workforce and create a stronger future for the Pine Tree State's $8.2 billion outdoor recreation economy. Maine Outdoor Brands (MOB), founded by local business leaders and entrepreneurs, was recently launched to promote sustainable economic development by strengthening Maine-based outdoor brands through knowledge sharing, collaborative marketing and access to professional resources. MOB also hopes its efforts can capitalize on the state's iconic outdoor heritage to lure outdoor product brands and the younger workers they attract to Maine.

Patagonia in Bears Ears Battle
Patagonia leads a coalition in suing the Trump Administration for its decision centered on reducing the boundaries of the Bears Ears National Monument in Utah by 85 percent. The privately-held company, whose annual revenues are reportedly approaching $1 billion, donated more than $89 million to environmental groups. The company has recently come under attack by members of Congress with a story in a recent emailed newsletter headlined, "Patagonia: Don't Buy It."
Tubes of the Week