Lululemon Keeps $4 Billion Revenue Target in Sight
By Bob McGee – December 11, 2017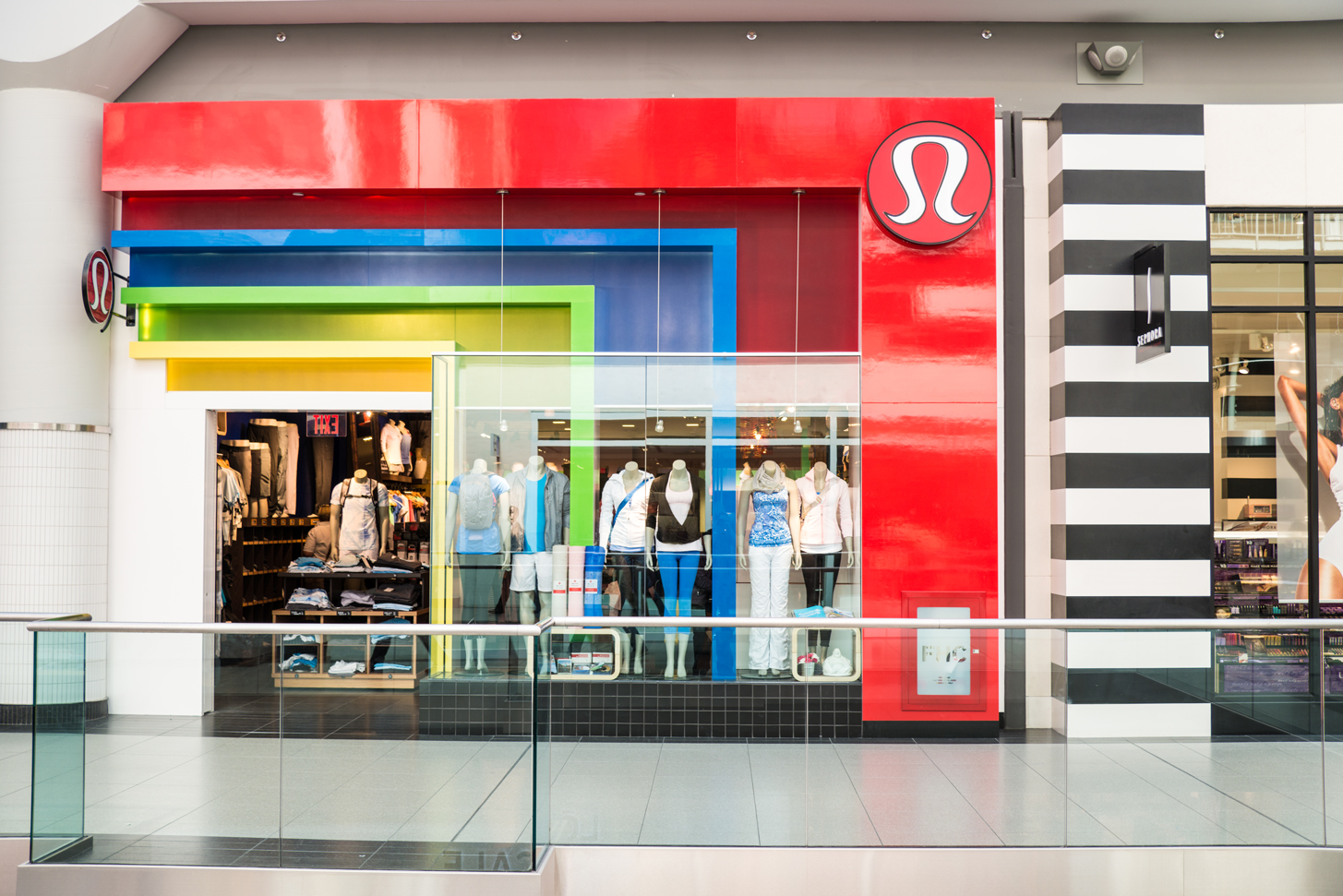 In reporting a strong third quarter where comparable store sales grew 7 percent and adjusted gross margin expanded 110 basis points, LULU maintained its annual guidance and remained steadfast that it will reach $4 billion in annual revenues in 2020 with men's, digital and international each contributing 25 percent of the total. Total third quarter revenue rose 14 percent to $619 million. The FY17 revenue target, assuming comp growth in the mid-single digits, is forecast at $2.59-2.605 billion.

During the recently completed period, lululemon realized 24 percent growth in women's pants and a 21 percent gain in male guests that helped bolster sales of men's bottoms 26 percent year-over-year.

Digital and China are two areas that the Vancouver company believes will be vital to accomplishing its revenues and profit targets. Third quarter constant dollar comps in ecommerce were 25 percent higher, and LULU estimates its ecommerce penetration in China may eventually reach 40-50 percent thanks to distribution deals with Tmall and Wechat. Overall digital sales are projected to hit $1 billion annually by 2020. In FY18, the company will introduce "Buy Online, Pick Up in Store" for its customers.

On the North American store front, lululemon senior executive report "very little cannibalization" from the opening of a store on Fifth Avenue in New York (The company's top U.S. location), and plans to open 22 seasonal North American stores to meet increased holiday demand.
RETAIL ROUND-UP
NPD: Holiday Sales Up 2 Percent in November; Nike's Big Apple Move
By bob mcgee – DECEMBER 11, 2017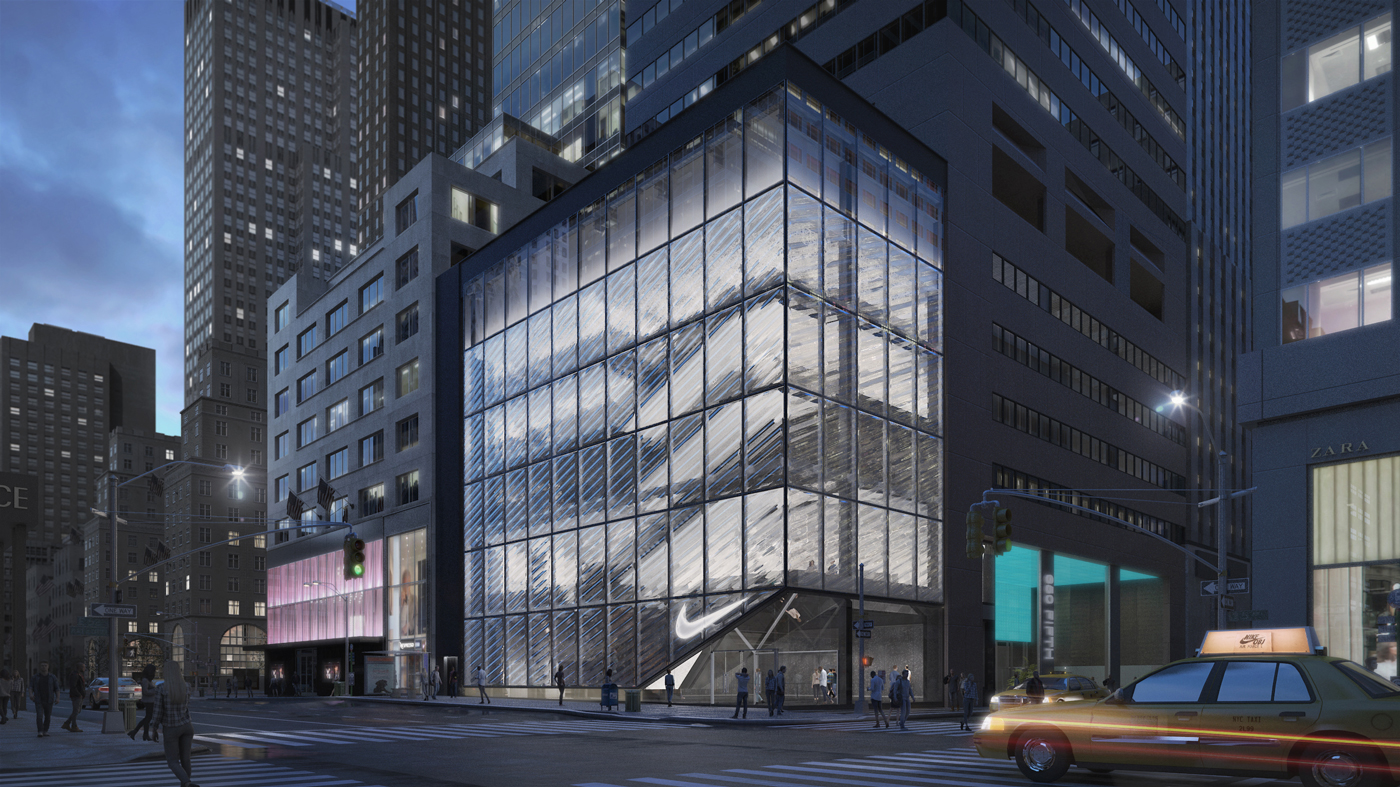 Retail sales declines over the last two weeks "have dulled" the season's early lead over Holiday 2016, according to the research house, putting general merchandise sales up 2 percent for the four weeks ended November 25. During the final week of November, year-over-year dollar sales were down 2 percent.

NPD, in reporting a 30+% increase in online buyers on Thanksgiving, Black Friday and the day after, said practical giving and self-gifting were the dominant buying themes throughout the holiday weekend. The average ecommerce basket size increased more than 2 percent the Saturday after Black Friday.

Elsewhere, BSN Sports acquired a portion of the assets of Hibbett Team Sports, which has served Alabama, parts of Georgia and the Florida panhandle since 1975, for an undisclosed price.

• Nike is exiting the Niketown New York space at 6 East 57th Street, which occupies 65,000-square-feet in a Trump-owned building, in the spring. The company intends to open a new 69,000-square-foot flagship, complete with a NikePlus members-only destination on the fifth floor at 650 Fifth Avenue at West 52nd Street in early 2019. The company has a 15-year lease at the new property that will feature the brand's new small-format concept, Hyperlive, on the first floor.

• Dick's Sporting Goods will reportedly close its Muskogee, OK store on January 6 after only two years in the market. The store was part of a first-phase urban renewal project.

• Canfield Sporting Goods, an outdoor specialty door in Omaha, NE for 71 years, commenced a two-month, Going-Out-of-Business Sale on Friday. The business closes its doors for good sometime in January.

• Maurice Sporting Goods, the bankrupt outdoor products distributor that hopes to sell its assets to Middleton Partners for $39 million, could lay off up to 104 staffers in a restructuring. More than 25 percent of Middleton's proposed payment will be for non-current inventory with $5 million earmarked for new inventory.
Outdoor Insight


Johnson Outdoors Repositioning Eureka!

By Bob mcgee– DECEMBER 11, 2017
Faced with another challenging year in 2017, Johnson Outdoors is working on a repositioning strategy for its Eureka! Camping brand, whose revenues have fallen more than 20 percent over the last two fiscal years. In FY17, the unit that makes consumer, commercial and military tents, mostly at a Binghamton, NY plant, and sleeping bags, camping stoves and other recreational gear, annual sales dipped 5.2 percent year-over-year to $37.9 million.

Solid growth from Jetboil was not enough to offset softness at Eureka!, which was caused by retailer bankruptcies and market restructurings," Johnson Outdoors executives told analysts last week.
Obituary


Bruce Fendell

By bob mcgee – DECEMBER 11, 2017

The sporting goods business was a family affair for Bruce Fendell and his Dad, Yale. Both had long careers in the business. Last week, Bruce, 60, who worked with his late father at the Ralph Libonati Co. (Libco) in the 1980s, passed away due to complications from lung cancer. At the time of his death, he was SVP of strategic planning for WSS/Eurostar, Inc. in Los Angeles. Earlier in his 30+ year career, he worked for Eddie Bauer Footwear; Fila, Pony, Reebok, where he was SVP of the brand's former On-Field unit and Adidas for six years. Yale, who helped found the Libonati Company in the late 1950s, was an EVP at the New Jersey company at the time of his death in early 1991. He was 67.
Textile Insight


Denim Developments:  Eco, and Tech and Mill Closings – Oh My!

By Emily Walzer – DECEMBER 11, 2017

It's not all about the weave in the denim market these days. Tech innovations, eco-responsibility, global trend influences and performance fabrics provide plenty of interest in the contemporary jeans business. Add to that the closing of three denim mills in recent months, and you've got an apparel category moving in new and diverse directions.

That dynamic was evident at last month's Kingpins show. For example, exhibitor Denim Repair, with a classic sewing machine at the ready to restore blue jeans, was positioned directly across from a high-tech display by MYR, a new software business, while sponsor Invista showcased a partnership with online brand Who What Wear promoting Lycra stretch technology to the fashionable millennial shopper.

Eco stories emphasize the use of natural dyes, reactive dyes, recycled fibers and eco cottons. Bluesign CEO Jill Dumain sees growth opportunities in the denim market, and is energizing company efforts to get the fashion industry involved in Bluesign certification. New Bluesign partner Anubha Industries' managing director Aditya Goyal, explained, "Denim sourcing teams understand that they can't ignore environmentally responsible practices. More companies are starting to believe that product has to be sustainable. Denim is inline with that."

New digital tech that combines customization with cost effectiveness continues to emerge on the product development side. MYR software serves as a digital portal connecting all the players in the denim supply chain providing information to create tailor-made looks on denim garments with speed to market advantages.

Despite these advances, the shift in consumer buying is impacting mill production. Blue Farm Textiles plans to stop production and dissolve the business in July 2018 saying that it feels "suffocated" by demand for fast fashion and low prices. The Hong-Kong denim maker is joined by Cone Denim's announced closure before the New Year, and DNA Textile Group reported in November that it, too, will shutter.
Textile Insight


Ibex Goes Baa Baa

By Emily Walzer – DECEMBER 11, 2017

Ibex, challenged by market forces and investor pressure, announced that the company will cease operations in February 2018. The Vermont-based wool specialist, with annual revenues of $20M, had a devoted following in the outdoor community yet the acceleration of online, the shift away from pre-season to "ASAP" ordering, and the erosion of specialty retail, made for a difficult path to profitability. "Whether it was building bridges or throwing Hail Marys we just kept trying but couldn't recover," said Ibex CEO Ted Manning.

During the summer Ibex announced a strategic shift to focus on direct sales to complement its three stand-alone Ibex stores, located in Denver, Seattle and Boston. Layoffs began in October, scaling the staff of 32 to 20 employees, signaling more change on the horizon.

Manning describes today's business climate as a time of "upheaval, challenge and massive opportunity."  He adds, "There is a chance to take a brand that is beloved, and (has) great product and do it with freshness. I see Ibex re-emerging on the trail."
The Buzz
By bob mcgee – DECEMBER 11, 2017
Fitbit reaches a confidential, global settlement with the assignee for the former Jawbone over all outstanding litigation between the two parties.

Malden Mills' former plant, a 600,000-square-foot facility that straddled Lawrence and Methuen, MA, has been sold to a California real estate broker for $5.82 million. The purchase of the 15-acre campus, first disclosed after a May auction, will reportedly see it subdivided for a variety of industries including textile manufacturing. It has been renamed IndusPAD.

Nautica extends its partnership with PGA Tour player Cameron Tringale for another year and adds Michael Kim as a brand endorser. Both golfers will don the brand's NavTech performance golf shirts and pants. 
RIP-IT, the Orlando, FL softball equipment company, has expanded into softball market with pants and shirts. All of the apparel items feature four-way stretch and moisture-wicking material. Currently available in 182 Dick's locations, line will be expanded to more than 400 stores in early 2018.

On the Move: Macy's Executive Chairman Terry Lundgren is retiring from the retailer's board on January 31. On the same day, Jeff Gennette, Macy's CEO since March, takes over as Chairman. Meanwhile, Smith promotes Andy McCabe to creative director where he will lead all marketing, sales and product work for the brand at the Safilo Pacific Design Center in Portland, OR. Additionally, Cara Shumate is elevated to art manager and Cody Browning to senior graphic designer. At Atlanta-based Tegra LLC, an apparel manufacturer in sports, team, licensed and activewear, Pamela DeNichilo, most recently with Victoria's Secret, is hired as chief product development officer, and Ed Groce is promoted to chief customer officer. At Under Armour, acting CFO David Bergman is promoted to the position permanently and Michael LaGuardia, the former head of product for Yahoo! Finance and Sports, joins the company January 8 in San Francisco as SVP of Digital Product. Also, MyFitnessPal Co-Founders Mike and Albert Lee are leaving UA next month to pursue other entrepreneurial ventures.
Tubes of the Week