Retail Tech Adoption Slower Than Perceived
By bob mcgee – November 27, 2017
According to a study commissioned by TotalRetail and Radial, U.S. retailers are moving slower to adopt new technologies than perceived, and only 39 percent intend to increase spending on personalization technology over the next year despite industry chatter about the need to create one-on-one relationships with customers to advance long-term loyalty. Further, the survey found that retailers prefer to evaluate only two or three service providers for a moderate to major technology purchase where most are made within three months.

The survey on technology trends and buying behaviors aims to discover how retail spending on technology will change over the next 12 months, and what emerging technologies might have the biggest impact on the retail industry in 2018.

Among key findings:
•Some hyped new technologies—virtual reality, chatbots and 3-D printing—have yet to see widespread adoption among retailers.

• Technologies with the most traction, in terms of increased 2018 spending, are: analytics, ecommerce platform, marketing automation, video and behavioral retargeting.

• More than 51 percent of respondents told TotalRetail they will increase 2018 technology spending on marketing automation software.

• Technologies most likely to see budget cuts by retailers over the next 12 months include: augmented reality, scheduling software, point-of-sale systems, mobile apps and order fulfillment software.

• Retailers intend to keep spending flat on most technologies in 2018, adopting a wait-and-see strategy before determining where to increase spending.

• Emerging technologies forecast to have the biggest exposure, and biggest spend, in 2018 are: Internet of Things, Virtual Reality and Augmented Reality. Internet of Things (IoT) will focus on new services and products, more transparent view of inventory and more efficient supply chains. Survey respondents appear less focused on drones and chatbots.

• The most important metrics when evaluating new technologies are: increased revenues (62.8%) followed by cost savings (50.3%), efficiency gains (38.9%), increased customer engagement (26.9%), increased traffic in store and online (26.3%) and brand awareness (16.8%).
Largest North American SG Distributor Files Chap. 11
By bob mcgee – NOVEMBER 27, 2017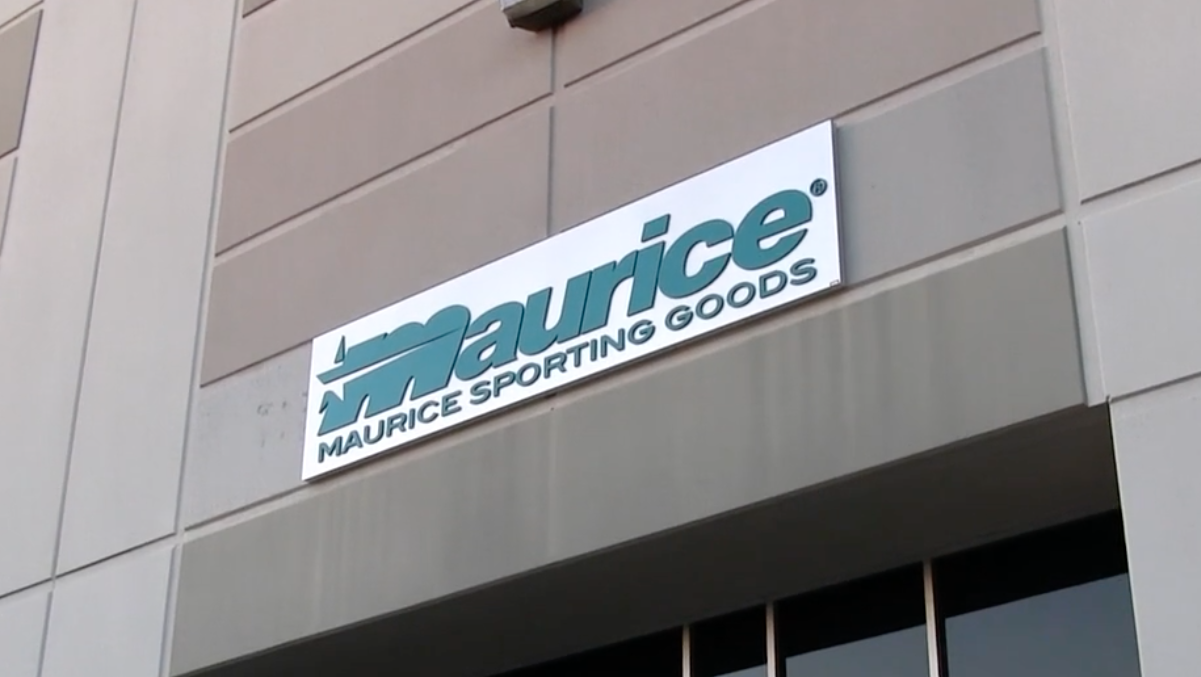 Maurice Sporting Goods, the family-owned sporting goods distributor founded on a Chicago pushcart in 1923, filed for bankruptcy protection on November 20. The Northbrook, IL, company, which is 50 percent-owned by Michael Olshansky, hopes to complete an asset sale to "stalking horse" bidder, private equity/real estate firm Middleton Partners, by December 22. Court objections to that sale are due by November 30 with a tentative court sale hearing slated for December 5 and auction date slated for December 18.

According to court documents and the company website, Maurice employs more than 600, operates seven distribution facilities and has over 1,400 vendor partners in its business distributing fishing, hunting, camping, marine, athletics, fitness, hiking, licensed sports, bike accessories and outdoor gifts to more than 15,000 storefronts. The company, also co-owned by Jory Katlin (30 percent) and Andy Katlin (20 percent), owns Danielson Outdoors, South Bend Sporting Goods and Triple Crown Holdings. Maurice owes more than $15.9 million to its top five trade creditors, led by River's Edge of Saint Clair, Missouri ($5,546,622) and including three Asian suppliers.

Maurice has obtained nearly $17.5 million in post-petition financing from its principal lender, BMO Harris Bank, which it owes more than $45.1 million. A proposed debtor-in-possession budget for the retailer, submitted with bankruptcy documents, suggests Maurice will generate more than $12.36 million in cash receipts for the five weeks ending December 22 but will also have the need to make more than $17.47 million in cash disbursements over the same period.
Outdoor Insight


Uncle Dan Will Be Merch Man for Gander Outdoors

By Jennifer Ernst Beaudry – NOVEMBER 27, 2017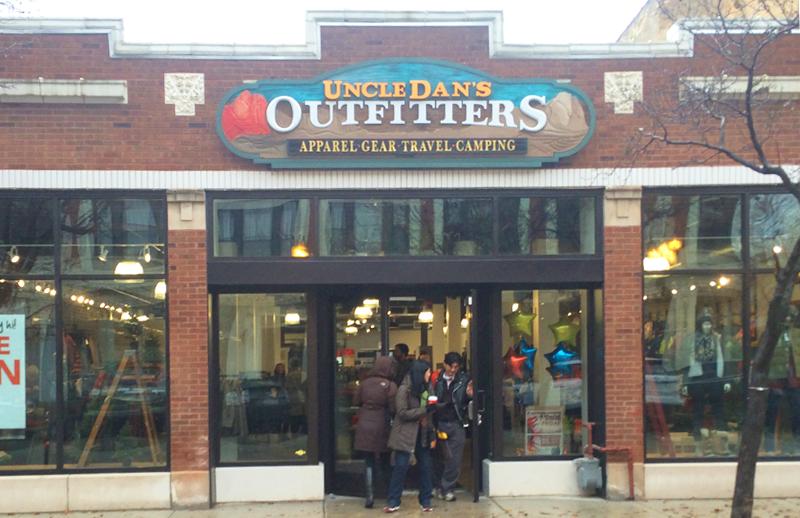 Uncle Dan's Outfitters has been provisioning Chicago for 45 years, and while the four-store chain is now part of the Camping World family of retailers, its core mission to help city residents explore the outside seems unchanged.

Founded as an Army-Navy surplus store by then-16-year-old Brent Weiss and named after his Uncle Dan, the stores were bought early last month for an undisclosed sum, part of a Camping World buying spree that included purchasing some of the assets of Gander Mountain and Overton's out of bankruptcy in late May for $35.4 million cash and $1.1 million in contingencies. Subsequently, Camping World acquired Active Sports, Inc., doing business as TheHouse.com and specializing in bikes, sailboards, skateboards, snowboards and outdoor gear, for $30 million cash and $5.7 million in stock in mid-August, and EIGHTEENOTHREE, LLC, doing business as W82, a Chicago outdoor specialty shop, in mid-September for $600,000 cash and the assumption of $1.5 million in debt.

Today, Uncle Dan's specializes in the gear city dwellers need most: the small, impeccably organized location in the city's Lakeview neighborhood, puts a premium on travel apparel and warm puffer jackets for men, women and kids. Brands include a strong selection of Patagonia, The North Face as well as ExOfficio, Icebreaker, Canada Goose and Toad&Co. The sock walls for men, women and kids are especially eye-catching, with a robust selection of hike and lifestyle socks from Fits and SmartWool. A small sale rack, heavy on the kids' items, sits in the back, but the focus is on in-season and full-price product.

Downstairs, a small footwear section for men and women features classic hikers as well as more casual silhouettes from Sorel, Olukai and Sperry. It's also home to the store's gear: an extensive wardrobe of packs, a deep display of insulated drink carriers including Hydroflask, and sleeping bags.

Camping World CEO Marcus Lemonis has said he intends to use Uncle Dan's as the supplier for outdoor gear to Gander Mountain when it relaunches with 15-20 locations in the first quarter of 2018, which could provide a broader national stage for Uncle Dan's mix.
Retail Round-Up


Digital, Apparel Bolster Urban Outfitters

By bob mcgee – NOVEMBER 27, 2017

Within the Philadelphia company's Retail segment group, Direct-To-Consumer continued to outperform the store channel in the third quarter, driven by higher sessions and conversion rate. More than 50 percent of segment revenue was generated by digital in the period ended October 31 when the company's total sales rose 3.5 percent to more than $892.8 million. In the fourth quarter, URBN expects its SG&A expenses to rise approximately 4 percent as it increases investments in digital marketing. In the third quarter, the company saw its Instagram followers rise to nearly 8 million as 95 Instagram stories generated more than 30 million views. In particular, there were more than 2.3 million views to a quarterly campaign with Hanesbrands-owned Champion featuring five rising celebrities and musicians.

On the apparel front, Urban Outfitters continued to generate strong total and regular price growth, particularly in bottoms. The apparel team focused on the separates trend in the Anthropologie Group and delivered more color, patterns and special details as the company delivered positive comps in both men's and women's apparel.

"Customer reaction to newness and emerging ideas is strong and almost every sensibility is showing product opportunity," Trish Donnelly, Global CEO for the Urban Outfitters Group said. "Early signs point to this trend continuing in both women's and men's as we move through the fourth quarter."

• Online shoppers spent more than $640 million during the first 10 hours of Black Friday, according to Adobe, with 46.2 percent of the spend coming from mobile devices. On the Thanksgiving holiday, online shopping rose more than 18 percent as total online sales hit $2.87 billion, the company said.

• Famous Footwear, which generated a 0.9 percent in comparable store sales in the third quarter, was negatively impacted by three hurricanes and by warm weather that hurt boot sales. The Caleres-owned retailer said lifestyle athletic, which grew double-digits in the year-ago period, was again a solid contributor in the period. Women's and girl's athletic sales rose high-single and mid double-digits. Conversely, women's boot sales fell 20 percent, forcing management to adjust category inventory down mid-single digits. Ecommerce sales accounted for approximately 30 percent of the company's brand portfolio revenues. Meanwhile, Famous Footwear's "Buy Online, Pick-Up in Store" effort, in place since June, accounted for approximately 13 percent of Famous.com orders in the third quarter.

• A tempered outlook for its Ebuys business, recognition of a new fashion cycle taking shape, expansion of its loyalty program and new store design to four additional doors in early 2018 are among the key developments at DSW. At Ebuys, DSW completed its fulfillment center consolidation and continued moving slow-moving inventory in the third quarter. The retailer, which has tempered its long-term expectations for the website, has installed new leadership at Ebuys and is evaluating how the model will best fit into DSW's growth strategy. Meanwhile, DSW senior management hinted that a new fashion cycle is emerging during its conference call and said its new VIP rewards program will offer its 25 million members for everything from downloading the app and writing reviews to making a shoe donation. DSW is currently forecasting revenue growth of 3-4 percent on flat comparable store sales this fiscal year.
The Buzz
By bob mcgee – NOVEMBER 27, 2017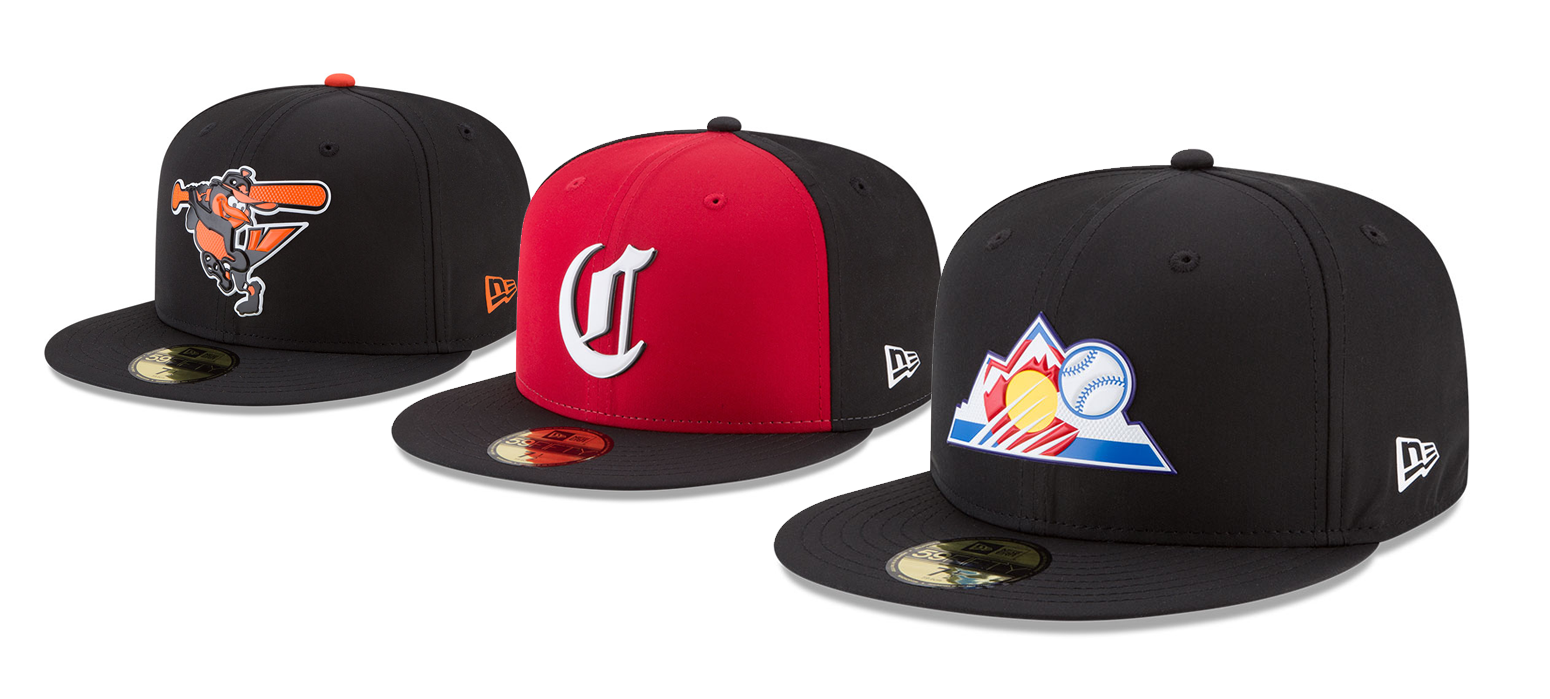 Major League Baseball and New Era Cap are introducing new batting practice and Spring Training headwear for 2018. The ProLight 5950, replacing Diamond Era caps worn by teams since 2013, are said to be 26-percent lighter than their predecessor cap due to a new, featherweight polyester material. They also will feature rubber badge and silicone-printed logos instead of embroidered logo.

RYU Apparel, which has opened its fourth store in Greater Vancouver at Metrotown, intends to raise another $5 million through a non-brokered private placement of more than 55 million units.

Shiekh Shoes, the privately-held, 128-door retailer founded in 1991, is searching for financing in order to avoid downsizing or filing for bankruptcy protection. According to multiple reports, the Ontario, CA-based chain, which counts 79 of its doors in the Golden State, is not in default with lenders but having cash flow issues. New financing may be needed for the chain to operate through the holiday season. Already, Shiekh, which has remodeled 61 stores since 2015. is working to renegotiate rents with some landlords.
Tubes of the Week