Adidas Promises Growing Pains Won't Impact U.S. Mission
By bob mcgee – November 13, 2017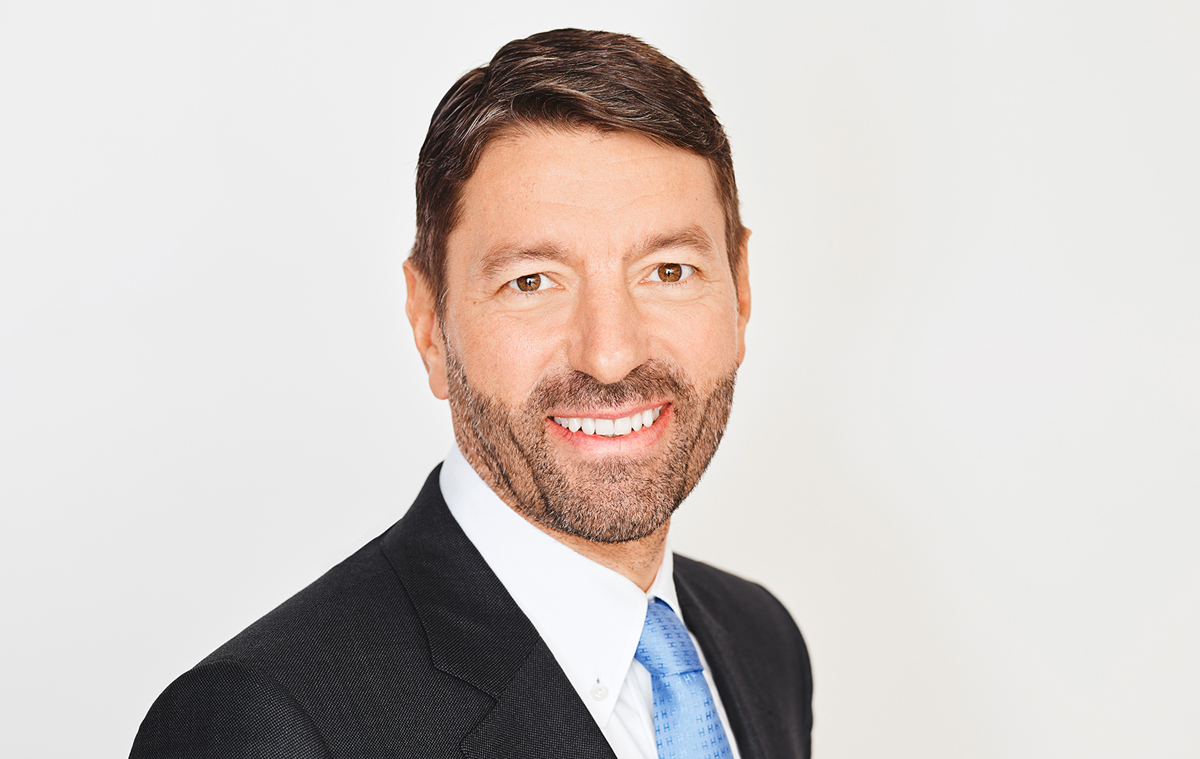 After logging yet another period of double-digit growth in the U.S. on seemingly unstoppable momentum, Adidas senior executives admitted there remains much work to do in the region for the company that still trails Nike by about $9 billion in annual sales and has yet to achieve its large-market target of a 15-percent share in North America.

"We still think we have a long way to go in the U.S., despite the fact that we've had three to three-and-half good years," adidas Group CEO Kasper Rorsted told analysts last week after the company generated 26 percent currency-neutral revenue growth to $3.6 billion in North America for the third quarter. That increase was paced by 31 percent sales expansion for the Adidas brand to $3.24 billion on double-digit sales growth in running, training and outdoors. The regional results also included a 240-basis- point jump in gross margin on more favorable pricing and product mix and a 350-basis-point hike in operating margin.

Overall, Adidas generated global, currency-neutral revenue growth of 12 percent to approximately $6.6 million in the third quarter, falling 3 percent shy of Street estimates, but 35 percent profit growth, ahead of expectations, to about $637.8 million. The company confirmed its FY17 outlook, saying revenue growth will come in at the lower-end of a 17-19 percent range as annual profitability rises between 26-28 percent.

Adidas could have produced upwards of 34 percent revenue growth in North America in the period if it were not for a warehouse capacity issue that "significantly impacted" ecommerce deliveries and hindered on-time deliveries to some key wholesale accounts. In the short-term, Adidas is addressing the dilemma for the holiday period, promising to commence an infrastructure strategy in FY18 that will provide a long-term solution in FY19 and beyond.

Meanwhile, Adidas declined to detail its segmentation strategy for Direct-To-Consumer and wholesale brick-and-mortar other than confirming that Originals will stay distributed in Foot Locker and other premium accounts with lower-priced NEO products reserved for the family footwear channel. Also, senior executives expressed confidence that Reebok will return to growth in FY18 and eventually be a contributor to its parent's bottom line.

"We need Reebok to contribute to the value creation of our company," proclaimed Rorsted. "And that means a meaningful bottom line contribution. We're not going to chase revenue for the sake of chasing revenue," he added, contending Reebok will generate single-digit growth next year. In the third quarter, Reebok currency-neutral revenues dipped 14 percent to the equivalent of $362.5 million as the company continued the process of closing U.S. outlet stores. Last week, Reebok announced a partnership with Victoria Beckham that will be highlighted by the introduction of a new Reebok X Victoria Beckham Collection in late 2018.
Trans-Pacific Trade Deal Being Resurrected Without U.S.
By bob mcgee – NOVEMBER 13, 2017
The much-heralded, multinational trade agreement, in negotiations around the globe for years during the Obama Administration, may come to fruition after all. Eleven nations, including Japan, Canada and Mexico and representing a sixth of all global trade, are reportedly close on the new Comprehensive and Progressive Agreement for Trans-Pacific Partnership. This new trade pact may include Vietnam, but not the U.S. after President Trump had the U.S. withdraw from talks earlier this year.

Under the new TPP pact, members will obtain tariff-free trade with one another, allowing companies in participating nations to have faster and better access to other markets than their U.S. rivals. The potential members—Australia, Brunei, Canada, Chile, Japan, Malaysia, Mexico, New Zealand, Peru, Singapore and Vietnam—would see better intellectual property protections in certain markets and expansion of digital services.

Japan, for one, is hopeful the U.S. may eventually return to TPP, although that is an unlikely scenario under the current administration.
Retail Round-Up


Finish Line Downgraded; Camping World Readies Gander Outdoors

By bob mcgee – NOVEMBER 13, 2017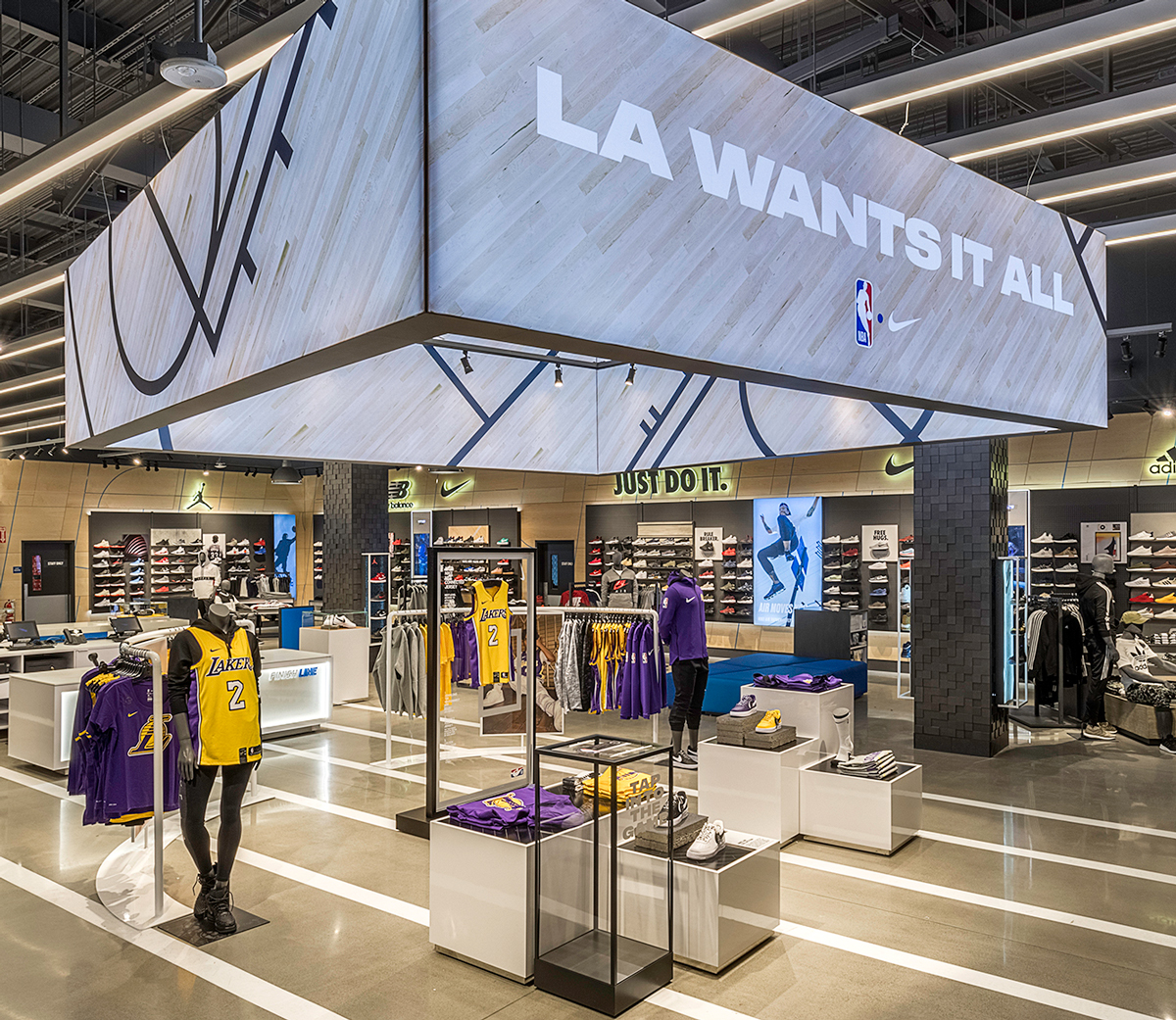 Mall athletic specialty retailer The Finish Line is upping its game with a design concept offering special merchandise displays from key vendors and digital display integrations. But is the effort too little, too late?

As FINL unveiled its new design concept at the Del Amo Fashion Center in Los Angeles over the weekend, it was already facing a stock price downgrade and meltdown. Cowen & Company became the second investment house to downgrade FINL shares over the last month, cutting the retailer's target share price to $7 and citing the impact the chain's "skyrocketing" promotions are having on its margins and relationship with key vendors.

Del Amo is the third new store design store for FINL, following Woodfield Mall in Chicago and Roosevelt Field on Long Island, but Cowen wrote the retailer continues to highly promote products from Nike, Adidas and Under Armour, which could jeopardize key product allocations going forward. Finish Line, which has been rumored as a possible acquisition target of both Sports Direct and rival Foot Locker this year, has seen its share price fall 43 percent over the last six months from $15.93 on May 10 to close at $9.11 on November 10. Meanwhile, in his downgrade on the stock, Cowen analyst John Kernan wrote, "The cash burn will begin soon."

Camping World CEO Marcus Lemonis is defending the target 8 percent EBITDA margin projected for the new Gander Outdoors chain. Initially 15-20 Gander stores will open in the first quarter followed by another 40 over the second and third quarters of 2018 with an average lease rate forecast at $285,000-$295,000 per location.

"When we talk about 8 percent, we're talking about just what's happening in those four walls," Lemonis told analysts last week. "Not the ancillary products and services and the profitability associated with them."

None of the initial Gander locations will have RV centers adjacent to them due to timing, but it's expected that co-dealerships will be co-located on 15 of the first 60 Gander stores.

"Our primary business is our dealership business," Lemonis said. "And we don't want anybody thinking that anything we're doing with Overton's or The House or Gander is even moderately distracting us from our core business."

Zappos has launched a Classic sneakers business called The_ONES with a new online hub, shoppable Instagram account @The_ONES and temporary pop-up, premium boutiques, starting with BEYOND from Tarek Hassan, in New York's Arlo Hotel, and the Brooklyn boutique Bird.
Leaner, More Focused Wolverine Taking Shape
By bob mcgee – NOVEMBER 13, 2017
Two years in the making, with an eye on a 12 percent operating margin, Wolverine Worldwide has emerged steps closer to its goal by slashing its SKU base across all brands by 30 percent, closing its own unprofitable doors to settle at 80 go-forward locations, and proactively reducing exposure to certain U.S. retailers and distribution channels.

At the same time, the Merrell, Saucony and Sperry parent has accelerated category and geographic expansion, expanded its speed initiatives to reduce concept-to-market lead times for new and existing products and initiated the company's first unified consumer database to better understand and engage with its consumers across all brands.

As a result of all the actions, Wolverine is vowing to incrementally invest over $20 million in FY18 on core infrastructure, digital capabilities and key brand initiatives—particularly in the areas of ecommerce and international.

This FY, WWW is forecasting approximately 1.5 percent revenue growth to a range of $2.34-$2.37 billion. Due to divestitures, store closures and the impact of currency changes, the top line will be impacted by approximately $160 million.

In the third quarter, Merrell posted mid-single digit growth with gains in all global regions and a 30+ percent increase in business at Merrell.com. Core performance outdoor product sales increased mid-single digits while men's active lifestyle sales gained double-digits. At Saucony, the business experienced mid-single digit sales growth, driven by double-digit expansion in North American wholesale and ecommerce. Total company sales were $581.3 million in the period.
Vista Outdoor Divesting Eyewear Brands
By Bob Mcgee– NOVEMBER 06, 2017
The Farmington, Utah company, which is being headed by new CEO Chris Metz and last week formally announced Michael Callahan as Chairman, is selling its Bollé, Serengeti and Cébé brands within its Sports Protection unit. The businesses, acquired during Vista's 2013 acquisition of Bushnell and focused on fashion, prescription and safety eyewear, will be divested sometime over the next six months. Bob Keller, president of Vista Outdoor's Shooting Sports division, is leaving the company at week's end as part of the restructuring.

Meanwhile, Vista Outdoor reported a 14 percent drop in second quarter revenues to $587.3 million for the period ended October 1. The company recorded a $152 million impairment charge in the third quarter due to downward pressure on sales and margins within its Sports Protection and Hunting/Shooting Accessories business units caused by challenging market conditions. High channel inventory levels within the Hunting/Shooting segment are forecast to persist for the remainder of the fiscal year.
The Buzz
By bob mcgee – NOVEMBER 06, 2017
Fanatics was busy last week, first signing a long-term global agreement with Major League Soccer that commences in 2019 that includes worldwide rights to exclusively produce and market MLS fan gear, headwear and hard goods across all retail and wholesale channels. The deal includes launching a Canadian ecommerce platform in 2018 and on-site retail rights to key league events, including the MLS All-Star Game. Separately, Fanatics unveiled a Canadian-based ecommerce platform for the NHL at NHLShop.CA that is available in both English and French with various Canadian payment options.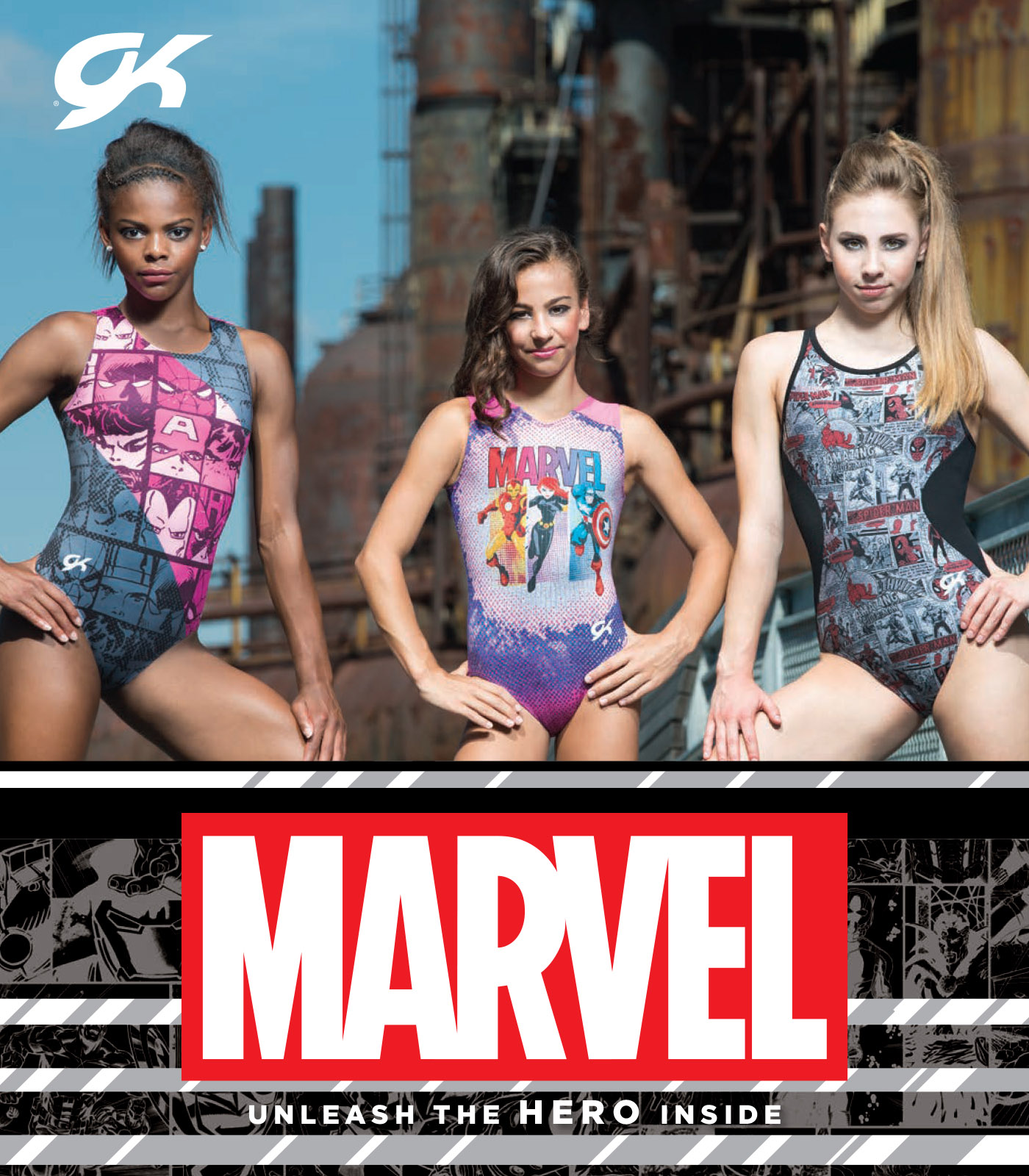 GK Elite Sportswear has introduced a new limited-edition collection of gymnastic apparel that features unique prints and fabrics featuring Marvel characters such as Spider-Man and the Avengers.

Ibex Outdoor Clothing, the premium Merino wool company, laid off a dozen staffers last week and reports suggest more significant changes to its business structure are coming. The White River Junction, Vermont company continues to operate retail stores in Boston, Denver and Seattle. Earlier this year, the company notified retailers that it would commence selling its products exclusively in its own stores and through its website starting in Spring 2018.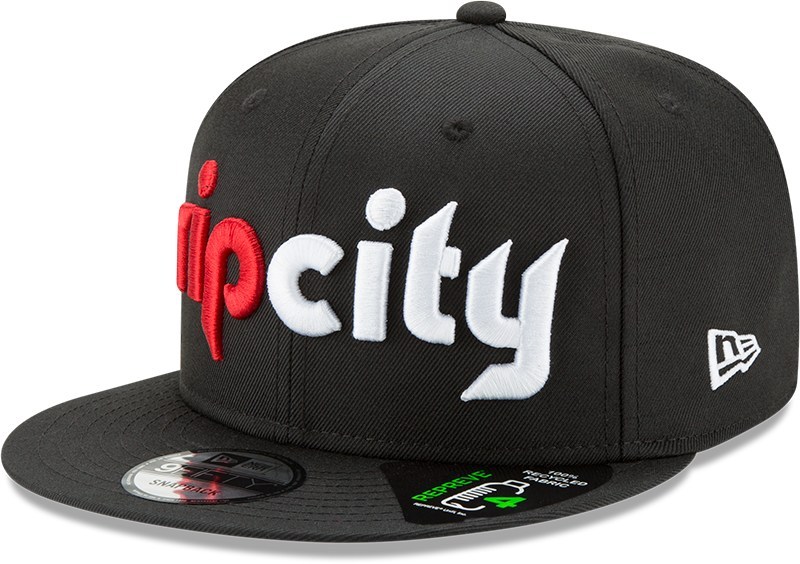 Repreve and New Era Cap have launched the first NFL cap made with plastic bottles using Repreve fiber. The eco-friendly cap, available in multiple styles and made from four plastic bottles, was slated to debut at the Denver Broncos Team Store at Sports Authority Field last night.
Tubes of the Week