Under Armour Is Looking for Answers
By bob mcgee – November 06, 2017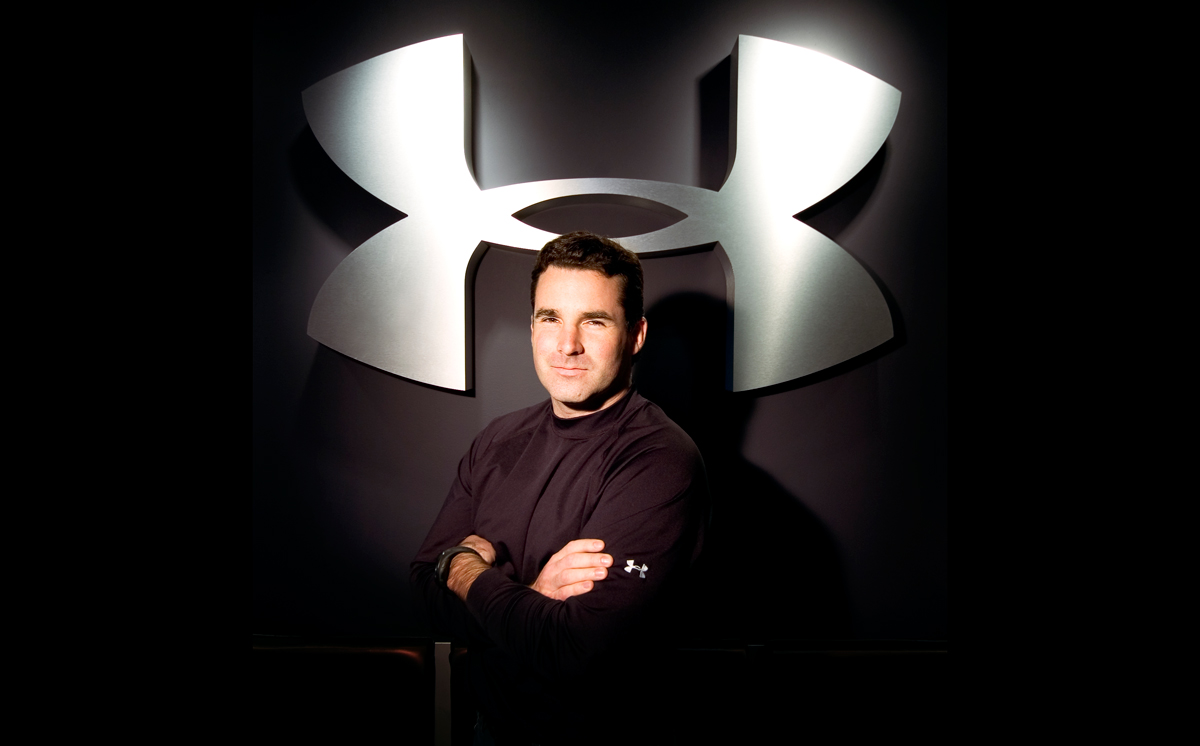 Thirteen months after losing its ranking as the second-strongest athletic brand in the U.S. to Adidas, Under Armour appears in free fall with no immediate recovery in sight. Ever-confident CEO and founder Kevin Plank expressed some humility on the company's third quarter earnings' call last week as UAA slashed its fiscal year sales guidance for the second time in three months, announced its first quarterly sales decline in a dozen years, revealed a difficult SAP implementation that caused it to miss some third quarter orders, and disclosed a 22 percent rise in inventories. He told analysts the company is "slowing down to speed up," a process that will focus on re-engineering the company's foundation and sharpening its organization.

As CNBC's Jim Cramer declared the company has "lost its way," Wall Street continued to hammer Under Armour's stock price. Shares fell 22 percent on Halloween and were down 54 percent year-to-date through 10 months. Preying on the company's home market missteps, "short sellers" have reportedly made nearly $1 billion in aggregate by betting against Under Armour this year.

"Traditional channels, markets and core product categories are transforming faster than the company has been able to evolve," said Evercore analyst Omar Saad in assessing Under Armour's current situation.

"We don't need anything else. We don't need to buy anything else. We have plenty of real estate. We have plenty of assets. We have plenty of categories that we're in," Plank declared in a conference call with analysts. "We just need to focus on becoming excellent everywhere that we do business. And so that's hopefully one message that comes across in this call…"

Plank confirmed a company "re-set" is in place for the remainder of 2017 and 2018 and referred to ongoing restructuring without offering specifics. Analysts have already predicted the brand will exit some fringe categories and tighten its employee base. Later last week, the Baltimore Sun was the first to report the exits of Chief Marketing Officer Andy Donkin, a former Amazon exec who joined UA in August 2016, as well as Pam Catlett, the company's SVP/GMM of women's and youth. Earlier, it was disclosed that Ben Pruess, a former pro snowboarder and Adidas Originals czar who joined Under Armour two years ago to launch the UAS collection of sportswear, is also departing. Going forward, UA intends to work with a variety of collaborators on collections, starting with A$AP Rocky in 2018.

While North American sales dipped 12 percent to $1.1 billion in the period on lower demand and the promotional market, there were some third quarter bright spots for Under Armour. Direct-To-Consumer sales, which accounted for one-third of period revenues, rose 15 percent to $468 million and International sales jumped 35 percent to $305 million. Still, Under Armour, citing the North American market and the third quarter operational challenges, is now forecasting a "low single digit" increase in FY17 overall revenues. North American sales are expected to be off "high single digit" with both footwear and apparel down a low-single digit rate.
Acquisitions


Badger Acquires Alleson; VFC Buys Icebreaker

By bob mcgee – NOVEMBER 06, 2017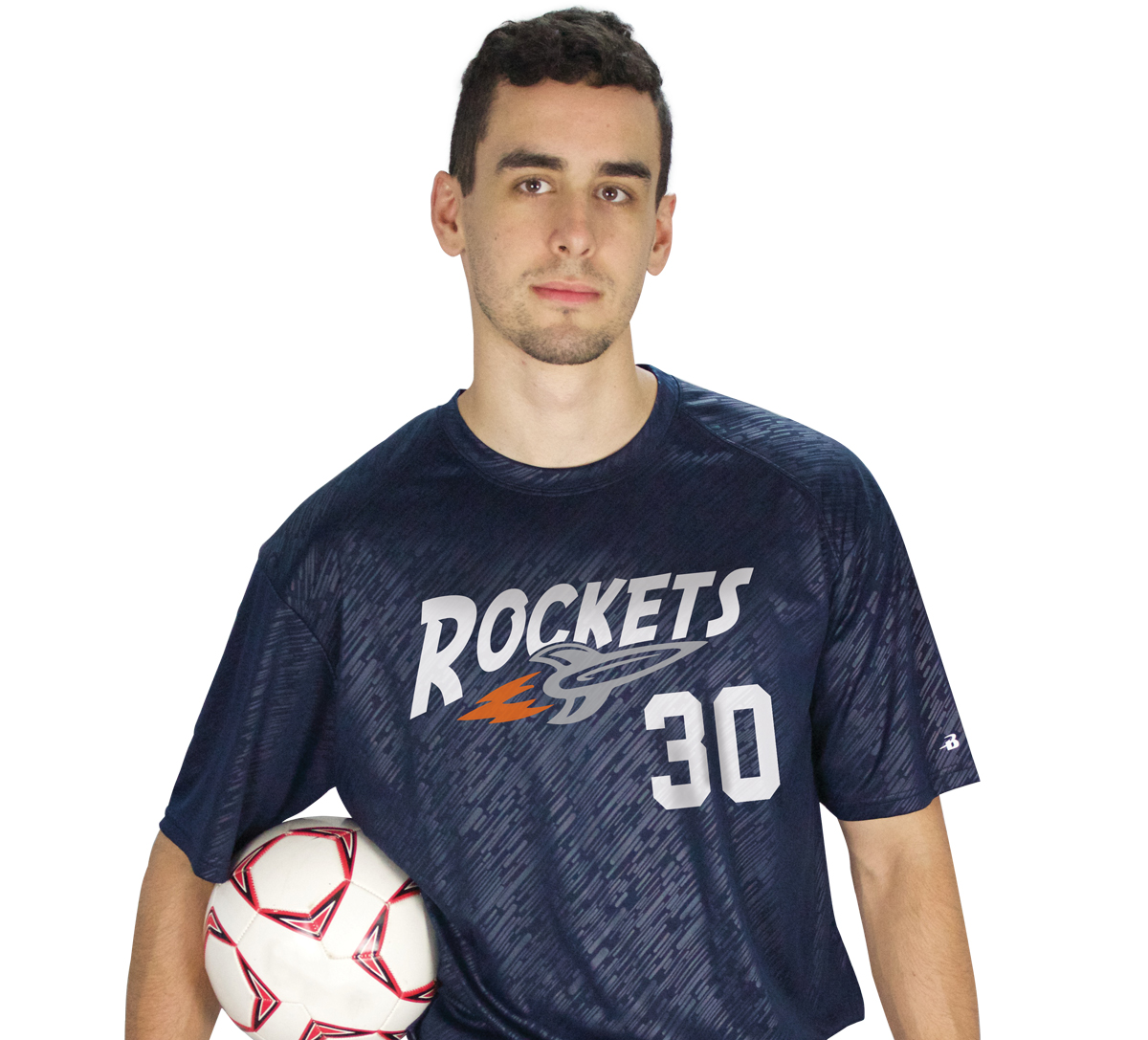 Two U.S. apparel brands with an aggregate 130 years of service in the team apparel market are becoming one company. Badger Sportswear, the Statesville, North Carolina maker of athletic apparel and team uniforms, is acquiring Alleson Athletic, the Rochester, NY maker of in-stock uniforms and custom sublimated garments. Financial terms of the transaction, slated to close by November 30, were not disclosed. John Anton, Badger CEO, will lead the emerging company with Todd Levine, president of Alleson, continuing to manage Alleson.

"Both the Alleson and Badger brands have tremendous equity with our core customers, so we will continue to maintain, and invest in, both brands and their respective organizations," said Levine, pointing out the two companies have less than 15 percent overlap in their product portfolios.

The emerging entity will combine Badger's fan and spirit wear with Alleson's uniform business to create a one-stop shop source for U.S. team dealers and decorators. Alleson is also expected to "elevate" its licensed sports apparel business, which has counted Under Armour, New Balance and the NBA as partners for more than a decade.

Levine stressed the acquisition is about growth. "The combined entity will take the Alleson brand to new heights that weren't possible as a standalone company," he said.

Meanwhile, VF Corp., one month after completing its $820 million cash acquisition of Texas workwear company, Williamson-Dickie, last week announced it had signed a definitive agreement to acquire New Zealand-based Icebreaker Holdings, Ltd. Purchase price wasn't immediately disclosed for the 22-year-old company that specializes in apparel using Merino wool, plant-based fibers and recycled fabrics. The transaction is scheduled to close in early 2018. With Icebreaker's 12-month trailing revenues pegged at $150 million; VFC is already banking on the Dickies' parent contributing more than $1 billion to its topline by 2021.
Running Insight


Brooks Running Company Returns to Double-Digit Growth in Q3 2017
Brooks Running Company reported an 11-percent increase in third-quarter revenue year over year, led by a 14-percent increase in global footwear sales. Success of the company's footwear business in the third quarter was driven by demand for the Ghost and Adrenaline GTS, which grew 39 percent and 30 percent respectively, as well as early success of the Brooks Levitate with DNA AMP, a new shoe that the company says provides runners with the most energy return of leading performance running shoes.

Despite a constantly changing marketplace, the performance running category is showing signs of stabilizing and Brooks is standing strong within the category. According to NPD's Consumer Tracking Service, Brooks grew its total U.S. adult running footwear market dollar share to 3.7 percent year to date through September 2017. Over the same period, the company also gained 1.5 share points in the $100 and above (average selling price) segment of the adult running footwear category, making it the No. 3 brand with 7.8 percent dollar share.

Brooks remains committed to its specialty running retail partners and in 2017 launched two programs—Locally and Fast Track—to reinvigorate the channel. Acting as a one-stop-shop for retailers to manage orders, check inventory and drop-ship directly to customers, Fast Track empowers retail partners to offer customers a full array of products without the burden of bringing excess inventory into their stores. Through its partnership with locally.com, Brooks connects retailers' inventories with the company's website so consumers can go to BrooksRunning.com and find a local retail store that carries their desired gear at that very moment. According to NPD's Retail Tracking Service, Brooks maintained its No. 1 market share position in the Run Specialty channel with 25 percent unit share of performance running footwear (excluding sports-lifestyle) for the last 12 months ending August 2017.

Brooks added to its executive team in the third quarter. Melanie Allen joined as senior vice president, chief marketing officer. Prior to Brooks, Allen served as vice president of global coffee innovation at Starbucks Coffee Company and held a series of leadership roles in marketing, product, and engineering at Procter & Gamble and 3M. In her new role, Allen will lead Brooks' global marketing strategy and work to refine Brooks' go-to-market game plan in pursuit of becoming the performance brand of choice for all who run. Read more in the Nov. 1 issue of Running Insight.
Retail Round-Up


PGA TOUR Chain Defies Odds; Supreme Court, Online Sales Tax

By bob mcgee – NOVEMBER 06, 2017
PGA Tour Superstores, the golf specialty chain headed by two former Home Depot senior executives, Atlanta Falcons' owner Arthur M. Blank and Dick Sullivan, is bucking current retail trends. The largest off-course retailer in the U.S., which says it remains committed to customer experience, a wide assortment of equipment and apparel and the expertise of its associates, has posted double-digit comparable store sales growth this year and tripled its door count over the last two years.

On November 4, the specialty chain opened its 30th door in Jacksonville, FL with 25,000 square feet of retail space including a 750-square-foot putting green.

• Dick's Sporting Goods promotes Alex Tomey, a former Walmart and Kohl's executive who has served as the chain's SVP/GMM of athletic and outdoor apparel, footwear and golf since June 2011, to SCP of product development and sourcing. Most likely, he will be spearheading DKS' further push into private label merchandise/brands.

• Academy Sports & Outdoors had a phenomenal local response to the Astros first World Series victory. The chain opened all 31 of its Houston area stores about 15 minutes after Game 7 ended and remained open through the night. Some fans began lining up in the first inning. New Era's championship cap and T-shirts from Majestic, '47 and Nike were all in strong demand. Some Academy stores elsewhere in the Lone Star State were awaiting second merchandise shipments on Friday.

• The National Retail Federation and National Sporting Goods Association filed friend-of-the-court briefs in an appeal brought by the state of South Dakota last week that urges the U.S. Supreme Court to again address the 1992 case on whether online sellers can be required to collect sales tax. Twenty-five years ago, the nation's highest court cited complex regulations from more than 7,000 state and local jurisdictions in its ruling. The NRF argues that technology today makes that concern obsolete.

• Zumiez generated a 6.6 percent comparable store sales increase for the four weeks ended October 28 as total revenue rose 10 percent to $61.5 million. But dollars and units per transaction were down year-over-year. Men's and juniors' comps were positive; footwear, accessories, and hard goods negative for the 694-door chain.
Textile Insight
Bright Spots Emerge Despite Challenging U.S. Wholesale Market
By Bob Mcgee– NOVEMBER 06, 2017
• Hanesbrands, whose third quarter revenues grew 2.3 percent to $1.8 billion, remains bullish on its Champion business that grew 16 percent in the period after high-single digit expansion in the first half. HBI experienced double-digit growth for the brand in the sporting goods, mid-tier and department store channels. And the company expects its Champion business to be complimented by its recent acquisition of Alternative Apparel in the U.S. Meanwhile, Hanesbrands' senior executives pegged the company's online business at $600 million on an annualized basis with a current global growth rate north of 20 percent.

• Gildan saw its printwear business expand 4 percent in the third quarter to $481 million on growth in higher-priced, higher-margin fashion/performance categories and international. On the downside, weak market demand and tighter retailer inventory management hurt sock sales in the period and pushed branded apparel sales down 7 percent to $236 million. Meanwhile, over 700 styles have been launched for the American Apparel brand that was acquired late last year and is forecast to generate $50-75 million in revenues this fiscal year.

• Columbia Sportswear is forecasting a return to growth for its U.S. wholesale business in the first half of 2018. U.S. sales were off 12 percent in the third quarter, but only 5 percent when accounting for a timing shift of orders to October from September. Meanwhile, the company intends to nearly double the number of Columbia shop-in-shops, now at 150+, by year-end. Also, its footwear business, which currently accounts for 23-25 percent of total revenues, will continue to be "de-winterized" over the next several years.
Textile Insight


The Museum at FIT: Into the Wild

By Emily walzer– NOVEMBER 06, 2017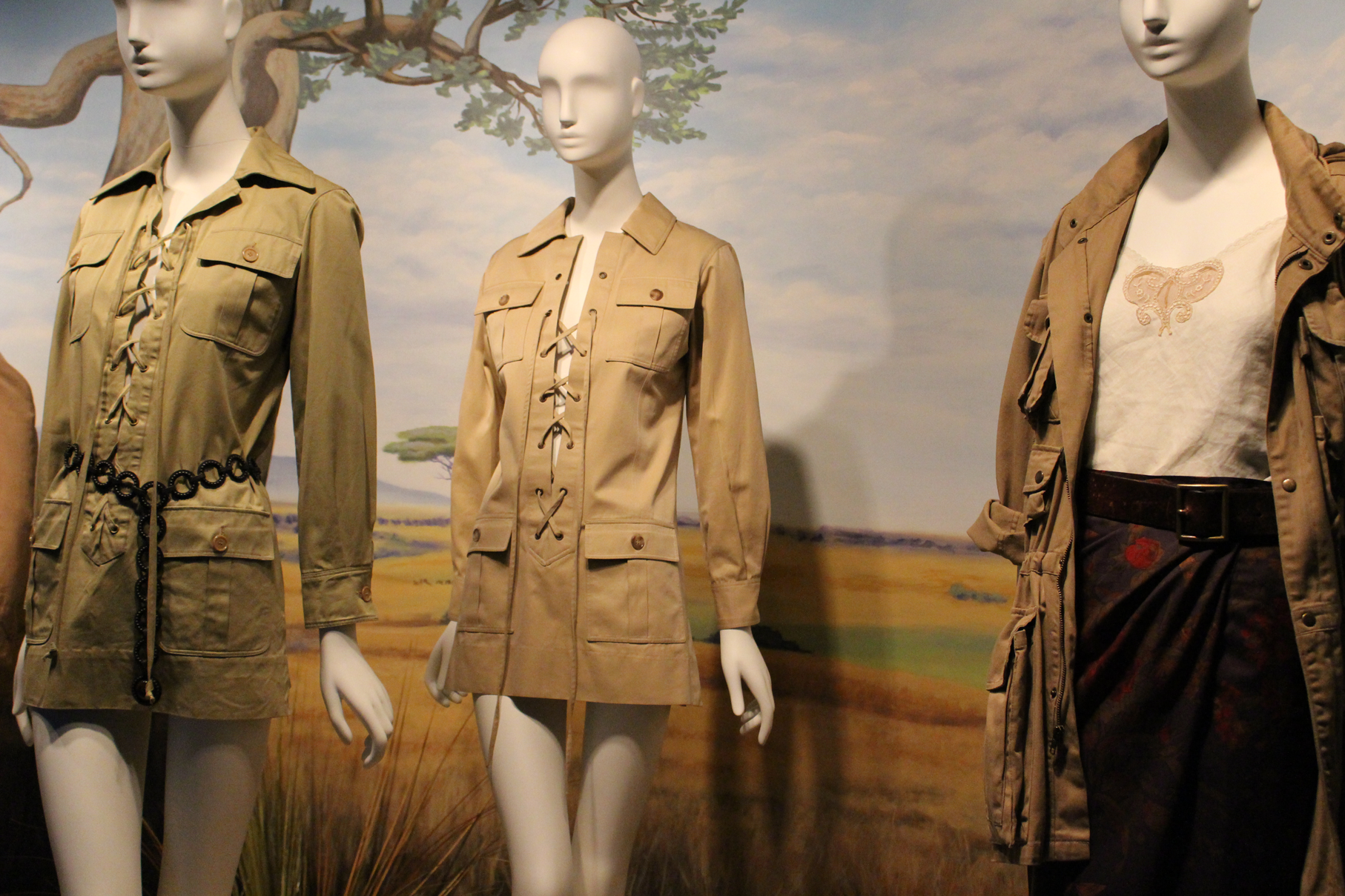 Two exhibits currently on display at the Museum at FIT (Fashion Institute of Technology) cover a lot of ground—from ocean depths to Arctic regions, and from mountain tops to outer space—examining the relationship between fashion and the natural world. Materials play a key role in the evolution of apparel, and there are great examples on display of how wool, goose down, neoprene and other synthetics have shaped wardrobes over the centuries. However, the fun is in seeing how designers interpret the natural world. Hats inspired by hummingbirds; wolf-fur pants; feathered footwear; and an Eddie Bauer original Skyliner jacket morphed into a hip-hop influenced puffy by Tommy Hilfiger are among the many standout styles on exhibit.

Together, "Exhibition: Fashion from the Extreme" and "Force of Nature," showcase how designers look to nature for fresh ideas. Not just in terms of color, shape, and silhouette, but also by use of natural dyes, dating back 5,000 years! Interesting, too, are the creative leaps from military and African safari uniforms to fashion chic, as well as scuba gear re-imagined for the go-go scene of the mod 1960s.
The Buzz
By bob mcgee – NOVEMBER 06, 2017
National Park Service proposal to rise entrance fees at the 17 most popular U.S. parks, including Joshua Tree and Yellowstone, has raised the ire of the outdoor community and others. Terms of the proposed rate hike would lift the daily private vehicle entrance fee to $70 from $30. The cost of an annual pass to all federal lands and parks would remain at $80. Some suggest the proposal, taking public comment online through November 23, could hinder the NPS business strategy to balance cost-sharing between visitor fees and federal funding. Others are calling the possible fee hike both anti-local and anti-family. The NPS reportedly has a $11 billion backlog in maintenance projects. If gate revenues decline, maintenance services may be slashed.

PHIT America reports that 175,000 U.S. elementary school children have been positively impacted by the nonprofit's GO! Grants program. The awards, ranging in size from $1,000-$5,000 per school, have been made possible by financial assistance from 19 major sponsors—ASICS, adidas, Brooks, Life Fitness, Augusta, Everlast, Franklin, Johnson Fitness, Keiser, New Balance, Nike, Planet Fitness, Rawlings, Reebok, Riddell, Speedo, Technogym, the USTA and Wilson.
Tubes of the Week