Indicators Point to Positive Holiday Season
By bob mcgee – October 30, 2017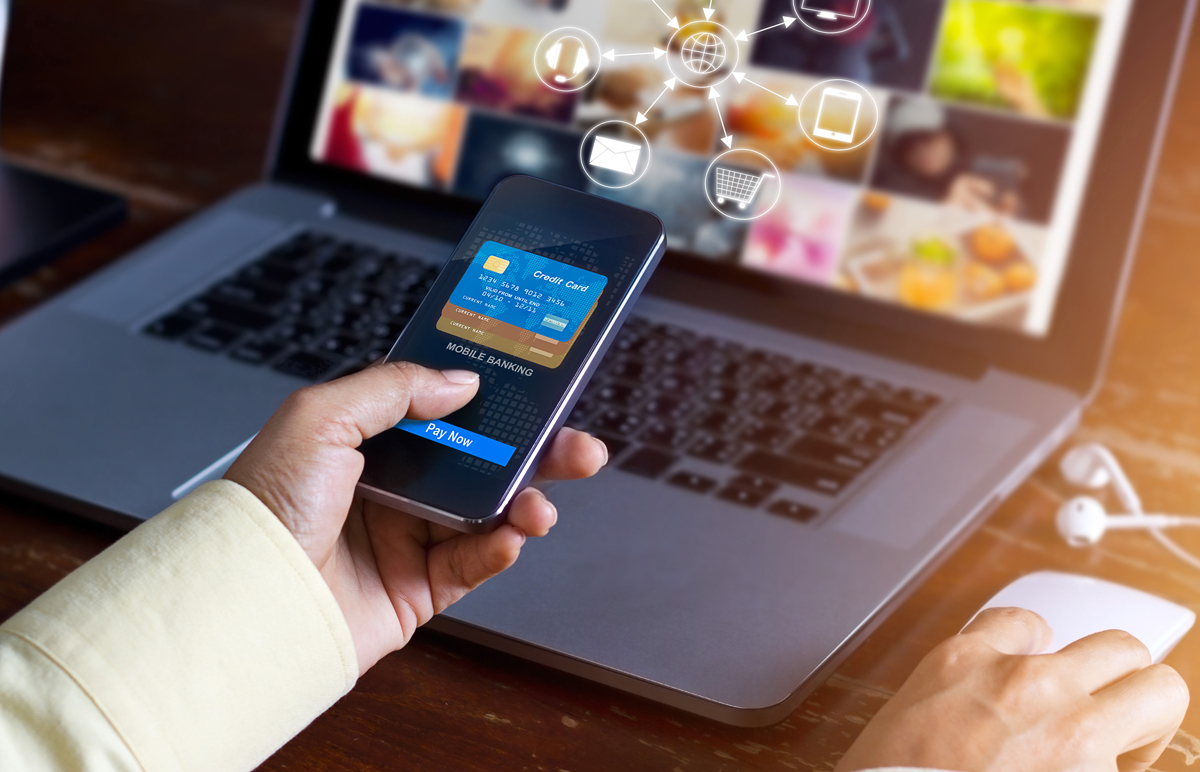 Both research and economic markers suggest the impending 2017 holiday season will be a solid one, dominated by online shopping, free shipping and affluent consumers. Yet it remains uncertain if retail sporting goods and athletic apparel can take advantage in light of headwinds from the ongoing promotional environment and inventory glut that continues to hinder key players in retail and on the vendor side.

Simultaneous with a second consecutive period of 3.0 percent or better economic growth for the U.S. economy in the third quarter, above economist expectations, Deloitte forecasted U.S. holiday sales will rise 4.0-4.5 percent above 2016 levels. A separate National Retail Federation survey predicts the average consumer spend will rise 3.4 percent for the two months ending December 31.

Not surprisingly, both organizations expect consumers to lean more heavily on online shopping this upcoming season. Deloitte says online spending will, on average, account for 51 percent of consumers' budgets this year after reaching parity with in-store spending in 2016. FTI Consulting predicts online retail sales will grow at a compound annual rate of 9 percent over the next decade to surpass $1 trillion in 2027 after reaching $445 million this year. The NRF suggests online will be the desired shopping destination of 59 percent of shoppers this year, more than department stores (57%), discount stores (54%) and clothing/accessory banners (35%).

Meanwhile, if one believes a stronger economy has consumers less concerned about paying for shipping charges, think again. Ninety percent of respondents told Deloitte "free" shipping is more important than "fast" delivery with 72 percent planning to take advantage of such offers. Also, vital to shoppers this year—easy returns (44%) and price matching (42%).

Shoppers are projected to spend 25 percent of their holiday budgets on apparel with 43 percent likely to pick up their clothing and accessory purchases in-store.

As for holiday purchases by age and income level, Deloitte found that higher-income consumers ($100K+) will likely spend nearly double the market average ($2,226 vs $1,226). Meanwhile, GenXers, who will spend 52 percent of their holiday budgets online, are forecast to spend $1,252 on gifts versus $1,274 by BabyBoomers. But Millenials intend to shell out 54 percent of their holiday budget online, more than any other group.
Nike Drafting a Naughty & Nice List
By bob mcgee – OCTOBER 30, 2017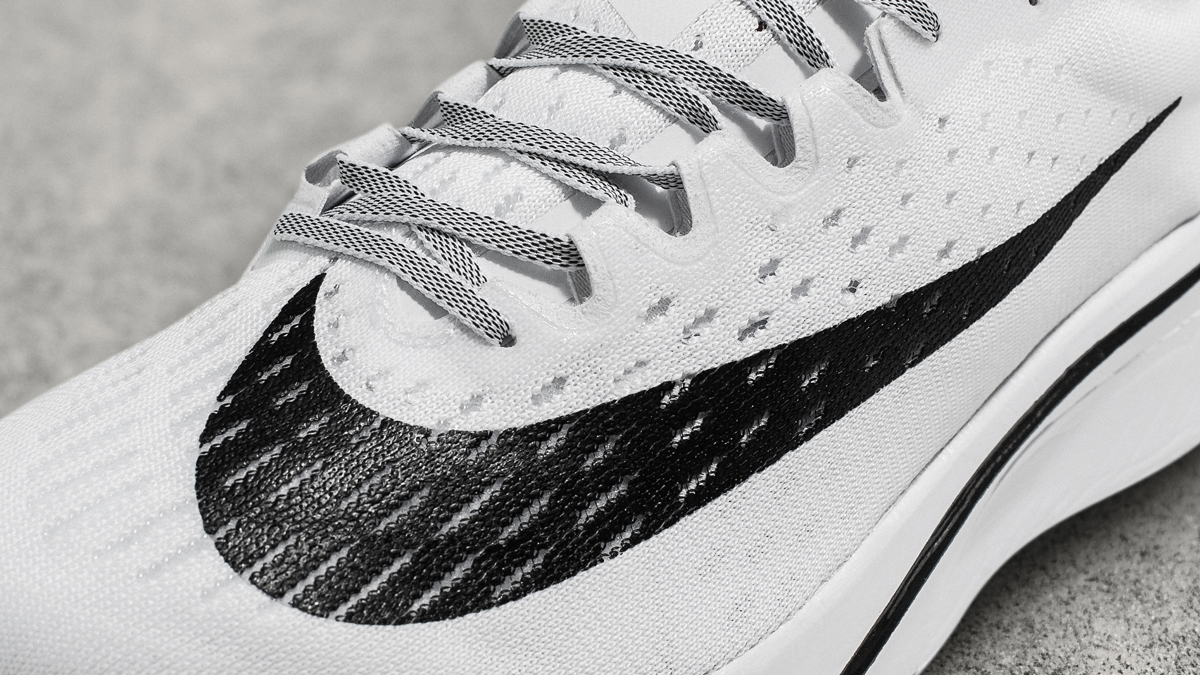 A massive revamp of Nike's global wholesale strategy is underway that will dramatically change how the company does business with both consumers and retailers over the next five years. As it continues developing its digital sales channel and premium in-store experiences at its own concept stores and surviving retail partners, The Swoosh is promising to pare back its current 30,000 retail partners who account for 110,000 points of distribution to only 40 by 2022. Senior executives, speaking at a company investor conference last week, only disclosed Nordstrom and Foot Locker as guaranteed long-term brand partners.

"Undifferentiated, mediocre retail won't survive," Trevor Edwards, Nike Brand president told attendees. "We will be shifting away from this over the next five years."

During that same span, Nike is projecting it will hit its $50 billion annual revenue target by 2020, in part through growth of digital sales to 30 percent of total from 15 percent currently. In its home North American market, revenues are forecast to grow mid-single-digits but physical store sales in the region could flatten or dip.

Among other key developments:
• Nike is investing in product development for women's apparel, both fashion and performance, as it aims to open 5,000 women's-specific boutiques with pants and sneakers and go after the likes of lululemon.

• The start of a major supply chain shift is underway. After the process is streamlined, Nike will aim to complete product updates and design changes in less than 90 days and fulfill orders in under two days. The company currently ships 1.3 billion products annually. The automated products target is three million.

• Creating a physical/conversational retail relationship service, Nike Experts on Demand, who are called "elevated store athletes with unique responsibilities." These experts will engage consumer members of the NikePlus membership program through bookable in-store sessions where they will give advice on new products and motivation to consumers. In November, Nike will debut conversational commerce with the Experts in its app to extend the service outside of stores and across its digital grid. By the end of FY19, the company intends to have global fleet of Nike Experts in place allowing its NikePlus members to chat with pros in all geographies and meet them one on one own stores.

• Nike Connect, the company contends, will "transform our Consumers' physical worlds into personal, on-demand digital malls." The new technology resolves consumer frustration of not being able to find for purchase a shoe they discover on social media. Nike says it trained a proprietary network with images of product while it is being manufactured to create a "digital fingerprint." Additionally, the company intends to go through its massive archive of products to fingerprint popular styles. The result? Consumers will be able to point their mobile device camera at any Nike shoe and have it recognized and be available instantly for purchase. A Nike Connect pilot program launches in December in select Nike stores before the technology is scaled globally both digitally and at physical stores.
Textile Insight


Invista's Lycra Business Acquired by Chinese Company

By bob mcgee – OCTOBER 30, 2017

Shandong Ruyi Investment Holding, parent of a leading Chinese textile and apparel company, has entered into a definitive agreement to acquire Invista's Apparel & Advanced Textiles business (A&AT), which includes the global Lycra brand. Purchase price on the transaction, expected to close by mid-2018 after regulatory clearances, was not disclosed.

The deal includes Invista's portfolio of apparel-focused fibers and brands including Lycra fiber, Lycra HyFit fiber, CoolMax fiber, Thermolite fiber and insulation, Elaspan fiber, Supplex fiber and Tactel fiber products among others; related manufacturing assets, research and development centers, and sales offices around the globe. The unit has global technical, operations, commercial and administrative staff of approximately 3,000.

Invista will retain ownership of its nylon, polyester, polyols and licensing businesses and related brands. This includes Invista's nylon 6,6 intermediates business, its global nylon polymer and fiber portfolio, and brands including Stainmaster and Antron carpet fibers and Cordura fabric. Invista will also retain its intellectual property rights for 1,4 butanediol (BDO), tetrahydrofuran (THF) and polytetramethylene ether glycol (PTMEG) technologies and will continue to license these technologies on a global basis.

"The Apparel business has always been a strategic and valued part of our portfolio," said Jeff Gentry, Invista chairman and CEO. "We engaged the market because we want this business to be owned by the company that can create the greatest value for customers, employees and stockholders. In this case, we believe that Shandong Ruyi Investment Holding has the knowledge and capability that will enable this business to thrive the most and succeed over the long term."

"Invista's world-class assets and consumer-recognized brands are a perfect fit for our growing portfolio of textile-related products," said Yafu Qiu, Chairman of the Board of Shandong Ruyi Investment Holding. "Over the decades, the Lycra brand has transformed the apparel industry, and continues to do so today. We are committed to taking this business to the next level through continued investment in innovation and the business' portfolio of consumer-recognized brands. We also see opportunity to leverage Shandong Ruyi Investment Holding's existing capabilities—including our spandex manufacturing assets—to further enhance A&AT's position in the global marketplace."
Camping World Files Secondary; Roots Completes IPO
By bob mcgee – OCTOBER 30, 2017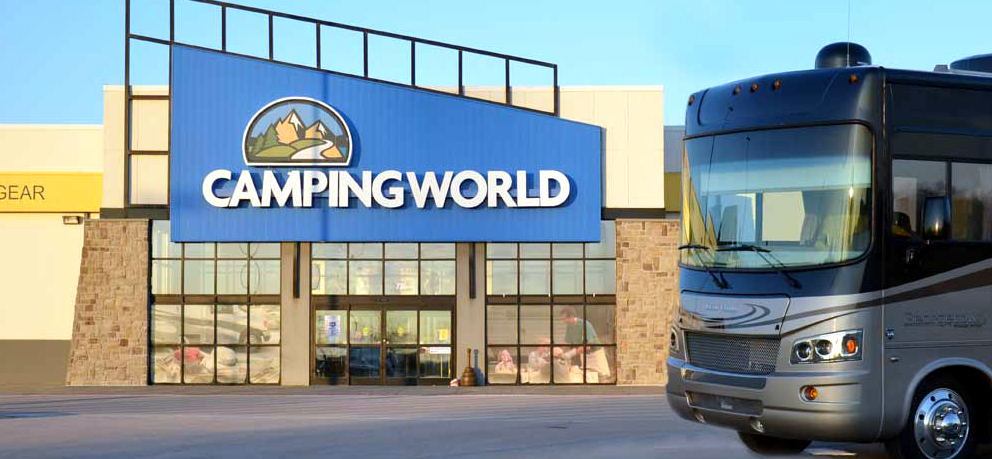 The new Gander Outdoors specialty chain being launched by Camping World will not make its debut until the first quarter of 2018 when 15-20 locations will be debut. Those will be followed by 40-45 additional doors over the second and third quarters of 2018. Camping World, which initially planned to open its first Gander Outdoors stores next month, disclosed the new schedule during a secondary filing on Oct. 23 announcing the sale of up to 7.7 million shares by selling stockholders.
The public filing also disclosed that Camping World assumed 15 Gander Mountain leases on October 6 through the execution of designation rights, and on October 10 agreed to pay total consideration of $8.2 million, including $7.5 million cash and $700,000 for debt repayment, to acquire all the outstanding capital stock of specialty outdoor retailer Uncle Dan's. The merchandising team at the Illinois business is expected to guide the merchandising strategy for Gander Outdoors.

Meanwhile, Roots Corp., the Canadian brand and retailer headed by former Wolverine Worldwide and adidas Canada senior executive Jim Gabel, had a less than stellar IPO as it raised C$200 million for selling shareholder Searchlight Capital and co-founders Michael Budman and Don Green. First, the parent of the Canadian outdoor lifestyle brand had to lower its opening price to C$12 from a targeted range of C$14 to C$16. Subsequently, the Toronto Exchange-traded company saw its shares tumble 20 percent at the mid-point of its opening trading session. After the IPO sell-off of 16.7 million Roots shares, Searchlight retains a 48-percent stake with Budman and Green retaining 12 percent equity.

In its IPO filing, Roots detailed plans to grow its U.S. retail base from a current four with another 10 to 14 by the end of FY19. Additionally, the company wants to grow its topline from C$281.9 million in FY16 to C$410-450 million over the next two fiscal years.
Retail Round-Up
J.C. Penney Creates New System; Target Sets Free Shipping
By Bob mcGee– OCTOBER 30, 2017
J.C. Penney, which lowered its annual profit goal for the fiscal year and warned of weakening sales on Friday, also disclosed that it is creating a system to streamline its pricing, promotion and markdown strategies under the oversight of new CFO Jeffrey Davis. JCP says the system offered a "more focused view of current sales trends" in the recent third quarter, enabling it to liquidate products that weren't working and hike spending on new and trending merchandise.

Over at Target Corp., the chain will start free shipping on orders November 1. The retailer is also debuting a service that enables its online customers to send friends and family electronic gift boxes to make changes to items or select entirely different gifts before the order ships.

Meanwhile, Walmart, in its never-ending pursuit of Amazon, is working on developing an online mall at its site and/or on its owned Jet.com site that would bring other retailers, brands and websites on board. One initial sign-on, according to reports, may be Hudson Bay Co.-owned Lord & Taylor.

Finally, according to macrumors.com, Apple Pay is being introduced in all locations of several U.S. chains, including Dick's Sporting Goods, Saks Fifth Avenue and Albertsons. The VP of Apple Pay told an audience at the Money20/20 conference earlier this month that 50 percent of U.S. retailers now accept the mobile payments service.
Callaway Continues Gaining as U.S. Golf Market Stabilizes
By Bbo McGee– OCTOBER 30, 2017
Callaway posted strong third quarter results last week, bolstered by its woods business and continued growth in golf ball market share to 14 percent. The company says the U.S. golf market, while down slightly for the year, is continuing to show signs of stabilizing as it anniversaries the 2016 bankruptcy of the Golfsmith chain. Market inventories are lower; the golf retail channel is healthier; product life cycles continue to stretch and average selling prices are rising, including a $500 retail price tag for its EPIC driver.

U.S. sales growth was 33 percent in the third quarter to $123.8 million, outpacing 30 percent overall revenue growth to $243.6 million for the period ended September 30. Nine-month U.S. revenues were up 24 percent to $472.1 million. Callaway is forecasting 18-19 percent annual sales growth to a range of $1.03-1.04 billion.

Following its August acquisition of TravisMathew for $125.5 million, the company finds itself with three separate, independent apparel segments. There is a joint venture with TSI for Callaway apparel in Japan and Perry Ellis Intl. holds the Callaway apparel license for the U.S. and Europe.

"…I believe each one of those is going to provide nice growth opportunities for us going forward," commented ELY CEO Chip Brewer. "At this point, we're not at liberty to discuss too much more on a strategy basis for them."
acquisitions


Goldwin Invests in Woolrich; Bucketfeet Bought

By bob mcgee – OCTOBER 30, 2017

Japan-based Goldwin Inc. has acquired an unspecified minority stake in Woolrich Intl. in a deal expected to help the Woolrich brand expand internationally. Goldwin is assisting the 187-year-old brand develop a men's premium outdoor collection for Fall/Winter 2018 for distribution in both fashion and outdoor markets in North America, Europe and Asia.

Woolrich Intl., created through a merger of Woolrich Inc. and Woolrich Europe in Fall 2016, generated revenues of $190 million last fiscal year and is projecting average annual topline growth of 12 percent through 2020.

In a separate acquisition last week, Threadless, the global design community, purchased the direct-to-consumer shoe brand, Bucketfeet, enabling it to expand beyond apparel, home and accessory items to on-demand manufactured shoes. Chicago-based Bucketfeet, founded in 2011 to support independent artists through footwear, will maintain its online shop through the holidays. Threadless will eventually integrate Buckfeet's shop and collection onto threadless.com.
The Buzz
By bob mcgee – OCTOBER 30, 2017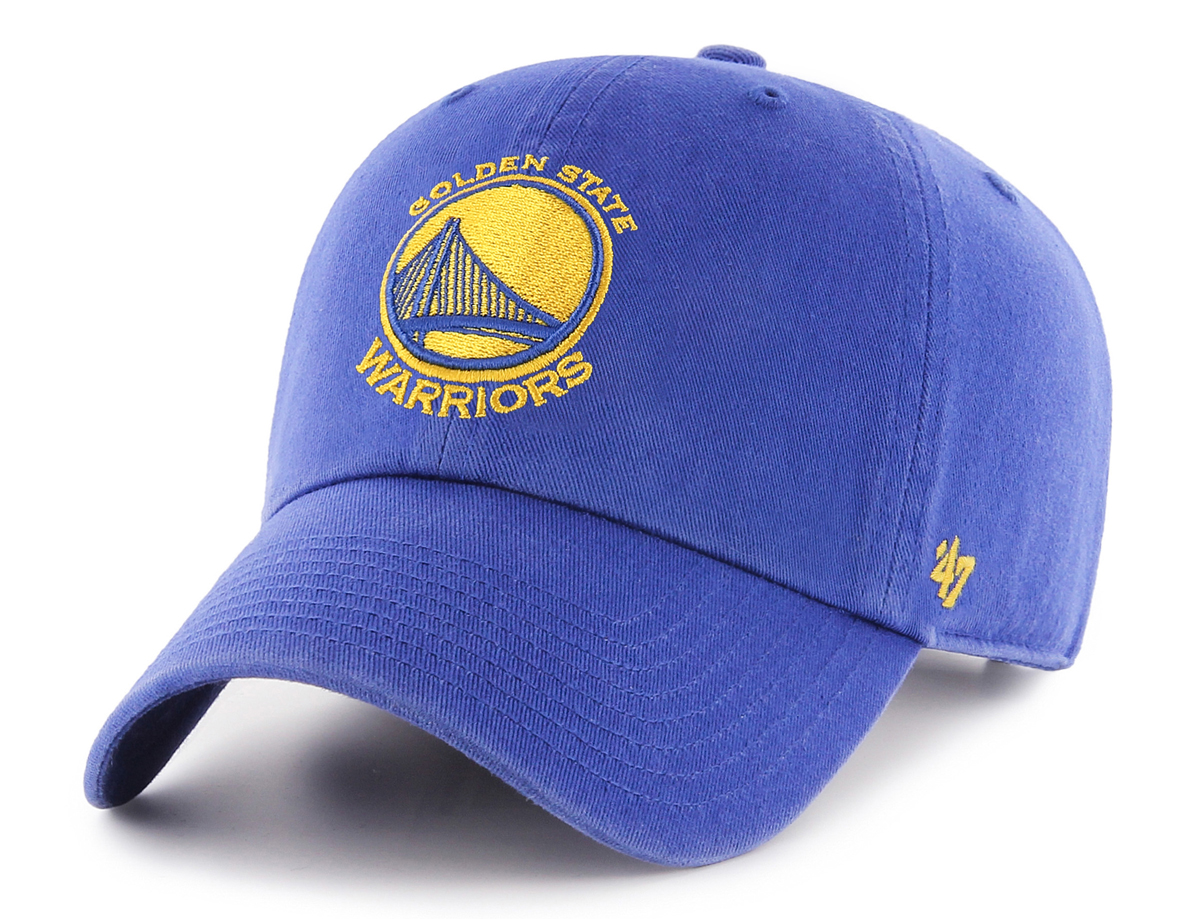 '47 significantly expands its NBA licensing deal, gaining brand rights to use team logos on adult apparel and men's, women's and youth headwear. The Boston company will also create products for the NBA All-Star Game, playoffs and NBA Finals. Key distribution channels for the new NBA product include Dick's Sporting Goods, LIDS and Academy Sports + Outdoors.

Bear Grylls, the adventurer, is partnering with UK-based consumer electronics maker, Lyte Limited, on a collection of action and wearable cameras and power banks. The performance products, designed and orientated for the outdoors, will launch in early 2018 in North America, Europe, Australia, New Zealand and South Africa.
Cherokee Global Brands hires Mark Conway, a former Canadian Tire and Walmart Canada executive to the newly-created positon of chief brand and revenue officer.
McDavid adds German soccer goalkeeper Marc-André ter Stegen of FC Barcelona and the German national team as a global ambassador. The 25-year old will help build awareness and promote usage of McDavid's patented HEX technology in soccer protective apparel.
Tubes of the Week