New Threats to Brick-and-Mortar, Activewear Emerge
By bob mcgee – October 16, 2017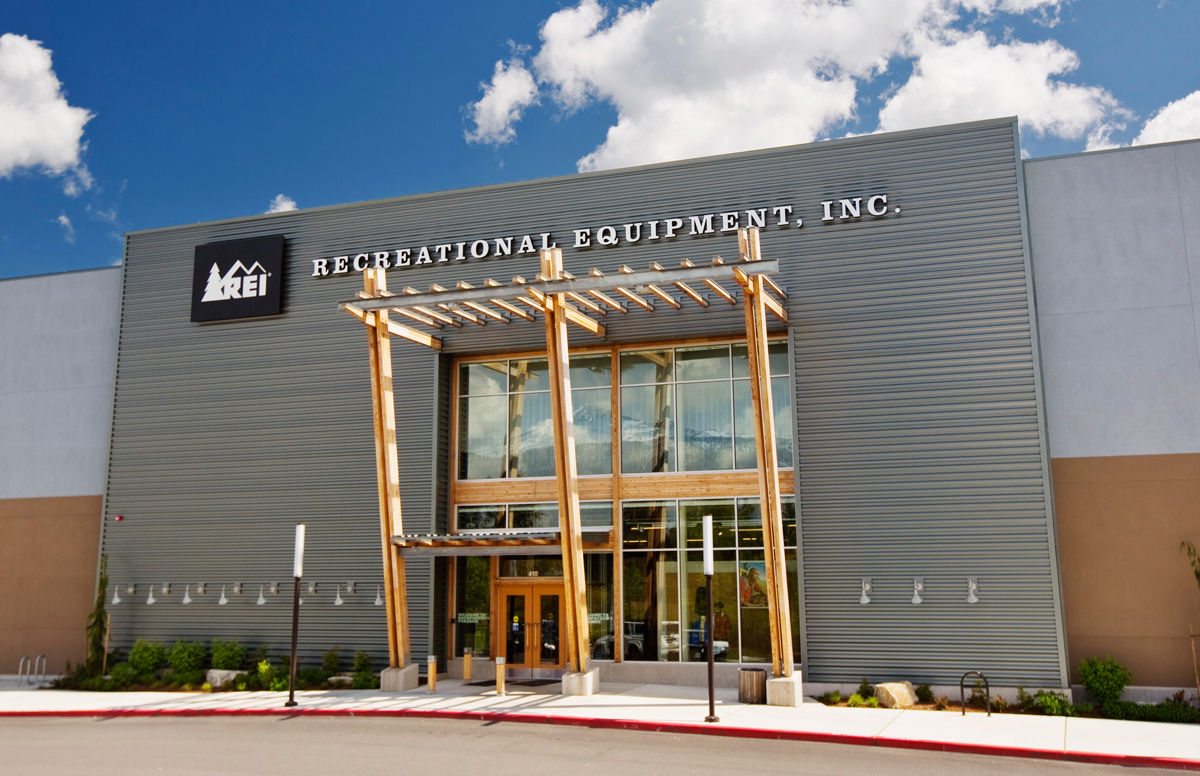 Traditional sporting goods retailers of new merchandise, already burdened with the Amazon effect and two years of excess merchandise in the market due to bankruptcies, store closures and slower traffic, face a new threat—online sites selling used gear from team to outdoor equipment.

Five years after being founded by a group of Division I college athletes frustrated by the cost of new sports merchandise, SidelineSwap last week completed its third round of funding with a $2 million seed extension. Besides Global Founders Capital, Haystack Partners, Riverpark Ventures, Fullstack Sports Ventures and former Etsy CEO Maria Thomas, round investors included a group of former Olympians and pro athletes from the NHL, NBA, MLB and NFL. The Boston company has raised $4 million to date and counts more than 150,000 athletes in its re-sell community that has achieved 10 percent month-over-month growth over the last year. SidelineSwap, which claims to have a larger selection of used sports equipment than eBay, has had the most success with hockey, skiing, golf and baseball gear.

Across the U.S. near Seattle, co-operative REI has tapped Yerdle Recommerce to help it launch a Used Gear Beta test program in all 50 states that consists of customer-returned outdoor gear and apparel. While it solicits feedback at [email protected], REI says Used Gear Beta is "one way we are experimenting expanding opportunities to enjoy life outdoors and bringing value to our (16 million) members." It is a separate effort from the in-store "Garage Sales" at REI locations a couple times a year.

All merchandise sold through the program is "As-Is" and without a warranty, although the co-op provides a 30-day satisfaction guarantee for purchasers who don't have to be members. Items are discounted according to their condition level with most "like new" or "lightly worn." REI stores and the co-op's online returns department cannot process product returns from the Co-op Used Gear Beta program and the retailer's free ship to store for pick-up option isn't available.

"Used Gear has the potential to help us understand if, with our scale, we can find new homes for pre-loved gear and apparel that might otherwise go to waste," proclaims Vik Sahney, REI's head of sustainability.

Of course, SidelineSwap and REI weren't the first operations to address the consumer market for used sporting goods. That honor belongs to Winmark's franchised Play It Again Sports brick-and-mortar operation. The retailer, which counted 283 U.S. and Canada locations on July 1, generated $228 million in revenues in 2016 for its publicly-traded parent and collected a 13.9 percent royalty on all purchases, up from 13.6 percent in 2015 but down from 15.4 percent in 2014.

Meanwhile, in the same week that Piper Jaffray released its semi-annual research on teen purchasing behavior that showed an apparel trend toward streetwear brands and away from traditional athletic brands, Bloomberg reported Friday that two Taiwanese contract manufacturers are working with Amazon on private-label sportswear for the online behemoth. Eclat Textile Co., one of the two, already makes apparel for Under Armour, Nike and lululemon. The head of Amazon active apparel is Kirsten K. Harris, a former Nordstrom, Nike and Eddie Bauer executive.
Piper Jaffray Research


The Shifting Tastes of Teens

By bob mcgee – OCTOBER 16, 2017
U.S. teens spend on average 20 percent of their budget on apparel where their tastes appear to be shifting, according to Piper Jaffray's latest "Taking Stock With Teens" survey of 6,100 teens. The detailed report, which also tracks spending on footwear, video games and food, focuses on 1,500 upper income teens and 4,600 of average income.

With overall teen spending dipping 4.4 percent year-over-year, there were noticeable shifts in fashion trends, up-trending brands and down-trending brands. Among upper-income males, the survey details the top fashion trends as: Nike/Jordans, Supreme, jogger pants/ ripped jeans, Khakis/Chinos and Adidas. Among upper-income females, top fashion trends were: ripped jeans, off the shoulder tops, Birkenstock, jeans, and leggings/lululemon.

The Piper Jaffray report also details the brands starting to be worn by teens today. Among upper-income male teens, the list was led by Adidas (12%), Nike (9%), Ralph Lauren (5%), American Eagle (5%) and Under Armour (5%). Among upper-income females, the top four up-trending brands were: American Eagle (9%), Forever 21 (6%), Adidas (5%) and Pacific Sunwear (5%). Meanwhile, top "down-trending" brands among the upper-income set were: Under Armour (10%) Gap (9%) for males and Justice (27%) and Aeropostale (20%) for females.

Notably, the survey found that athletic apparel is moderating somewhat led by Nike with apparel brand preference showing a shift toward streetwear brands such as Vans and Supreme. While Supreme cracked the Top 10 Preferred Brands among the upper-income group for the first time, category leader Nike fell 600 basis points to 23 percent. American Eagle, Adidas and Pacific Sunwear each gained preference from Fall 2016. Among upper-income males specifically, Nike fell 800 basis points year-over-year to 36% as a preferred brand while Adidas gained 300 basis points to 6 percent; Supreme captured 4 percent versus none in Fall 2016; and Vans lifted 200 basis points to 4 percent.

Meanwhile, the top footwear brands among the average-income teen group was still led by Nike. But the Swoosh showed year-over-year erosion to 48 percent from 53 percent in Fall 2016, including 57 percent for males (vs. 65% in Fall 2016) and 38% for females (holding steady from Fall 2016). Among average-income males, Adidas rose year-over-year to 13 percent from 6 percent and Vans held steady at 9 percent. Among females in the group, Vans rose to 12 percent from 9 percent and Adidas lifted to 7 percent from 4 percent. Birkenstock grew to 4 percent from 3 percent in Fall 2016 as Puma broke into the Top 10 Footwear Brands of average-income females with 1 percent. Among all upper-income teens, Nike continued to lead preferred footwear brands despite losing 500 basis points year-over-year to 46 percent. Adidas gained 500 basis points to an 11 percent favorability rating; Vans was up 300 basis points to 12 percent and second only to Nike. But among upper-income females, Vans' popularity as a preferred brand soared to 14 percent versus 7 percent in Fall 2016 while Converse was flat at 15 percent. Among upper-income males, Adidas status lifted to 14 percent versus just 6 percent in Fall 2016, according to the Piper Jaffray research.
NAFTA's Future Could Go Either Way
By bob mcgee – OCTOBER 16, 2017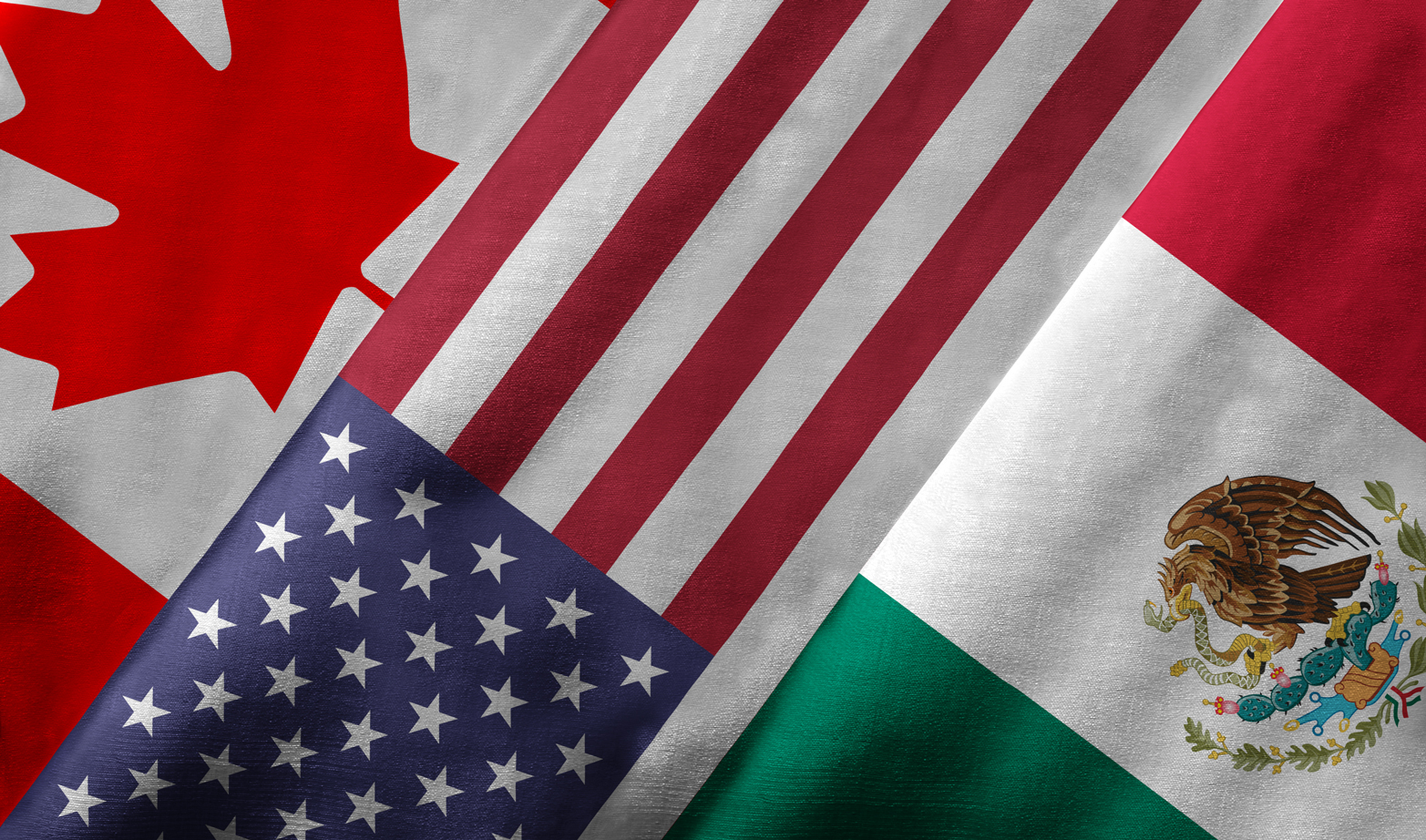 The Trump Administration is pushing for a number of significant changes to the North American Free Trade Agreement (NAFTA) among the U.S., Canada and Mexico that could substantially re-shape the 23-year-old trade deal, or collapse it with a U.S. withdrawal. Hundreds of state and local chambers of commerce dispatched letters to Washington October 16 that urged the U.S. to remain part of the trade pact.

Meanwhile, people across the political spectrum have urged a NAFTA update but also preservation of the open trading system that has linked the North American economy. Neither Mexican nor Canadian trade officials have been pleased by a number of NAFTA change proposals from the U.S. Among them: A "sunset" clause that would compel a NAFTA expiration in five years if all three countries fail to renew it, and a clause that would weaken or cut procedures designed to settle disputes between the three nations. The administration's primary objective is to dissolve core NAFTA concepts, including the objective of treating the three countries as a regional economy.

NAFTA has long been a target of labor unions, many Democrats and a few industries.

U.S. Trade Representative Robert Lighthizer's office last week said, "The president has been clear that NAFTA has been a disaster for many Americans, and achieving his objectives requires substantial change."

Most notably, according to published reports, the Trump Administration wants to change the NAFTA conversation around outsourcing and the offshoring of investments.

Still, Canadian Prime Minister Justin Trudeau expressed optimism last week that Washington will work "in good faith" on a trade agreement overhaul that benefits all three nations.
BREAKING NEWS - Textile Insight
Primaloft Undergoes Management-Led Buyout
By BOB MCGEE – OCTOBER 16, 2017
The Latham, NY materials science company, which specializes in insulation, fabric and yarn for outdoor, fashion and other industries, has completed a management-led recapitalization with New York private equity firm Victor Capital Partners and a private equity group at Allstate. Victor was founded in 2015 by private equity veteran Douglas R. Korn. Financial terms of the transaction were not disclosed.

Primaloft, founded in 1988, was previously owned by Prudential Capital Group. Under new ownership, the company intends to continue making significant investments for the development of high-performance insulations and fabrics. Recognized as a leading consumer ingredient brand, Primaloft was originally developed in the 1980s for the U.S. Army as a water-resistant, synthetic alternative to down insulation. Today, its materials are used in work wear, hunting, home furnishing and military applications.

"Our new partnership with Victor Capital will provide the capital commitment and operating support to drive our technological innovation and market development to new levels," said Primaloft's President and CEO Mike Joyce said in a prepared statement.
Textile Insight
The Museum at FIT: Into the Wild
By Emily walzer – OCTOBER 16, 2017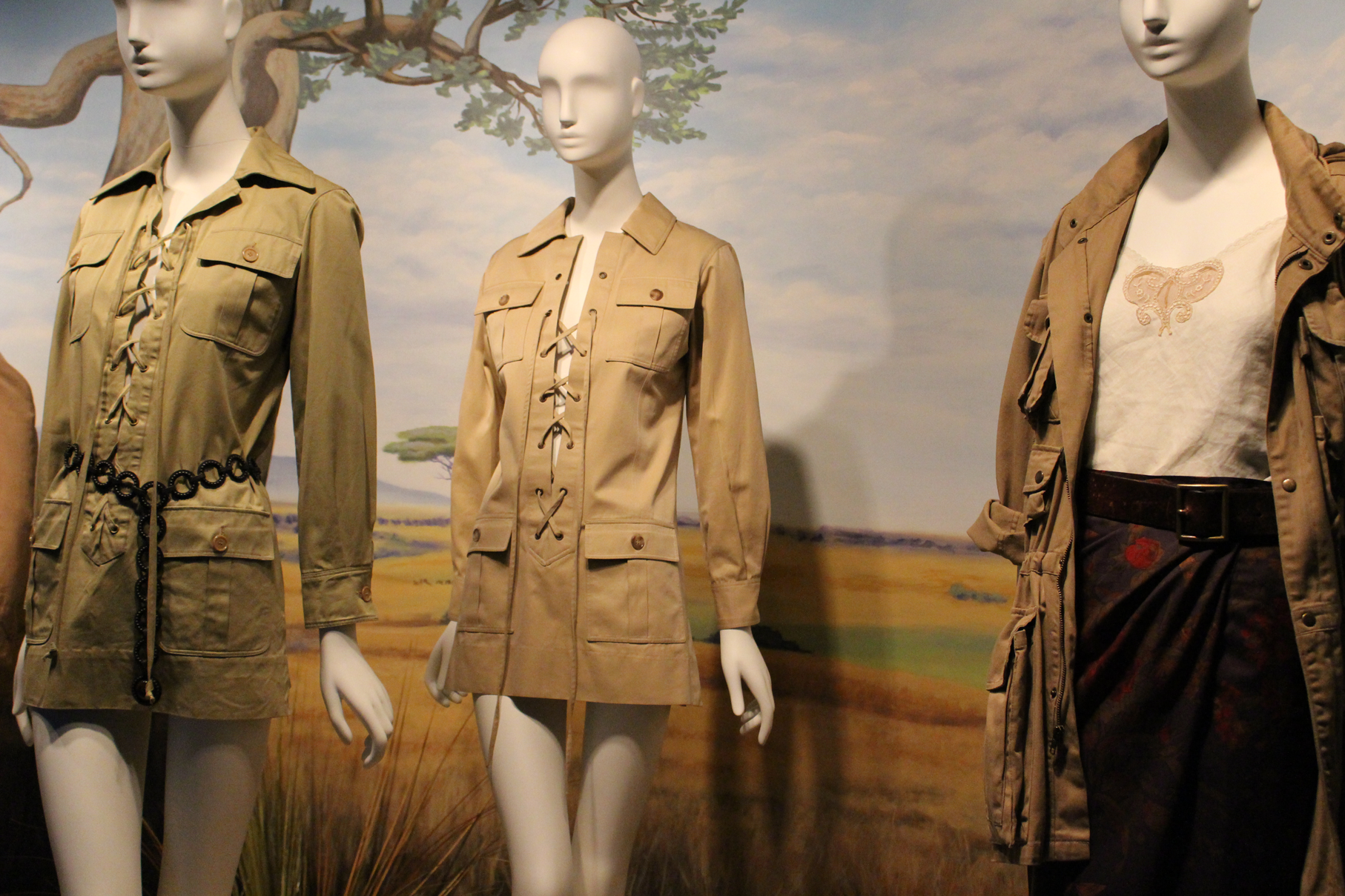 Two exhibits currently on display at the Museum at FIT (Fashion Institute of Technology) cover a lot of ground—from ocean depths to Arctic regions, and from mountain tops to outer space—examining the relationship between fashion and the natural world. Materials play a key role in the evolution of apparel, and there are great examples on display of how wool, goose down, neoprene and other synthetics have shaped wardrobes over the centuries. However, the fun is in seeing how designers interpret the natural world. Hats inspired by hummingbirds; wolf-fur pants; feathered footwear; and an Eddie Bauer original Skyliner jacket morphed into a hip-hop influenced puffy by Tommy Hilfiger are among the many standout styles on exhibit.

Together, "Exhibition: Fashion from the Extreme" and "Force of Nature," showcase how designers look to nature for fresh ideas. Not just in terms of color, shape, and silhouette, but also by use of dc.
Swiss Smart-Wear Brand Signs German NHL Star
By Bbo McGee– OCTOBER 16, 2017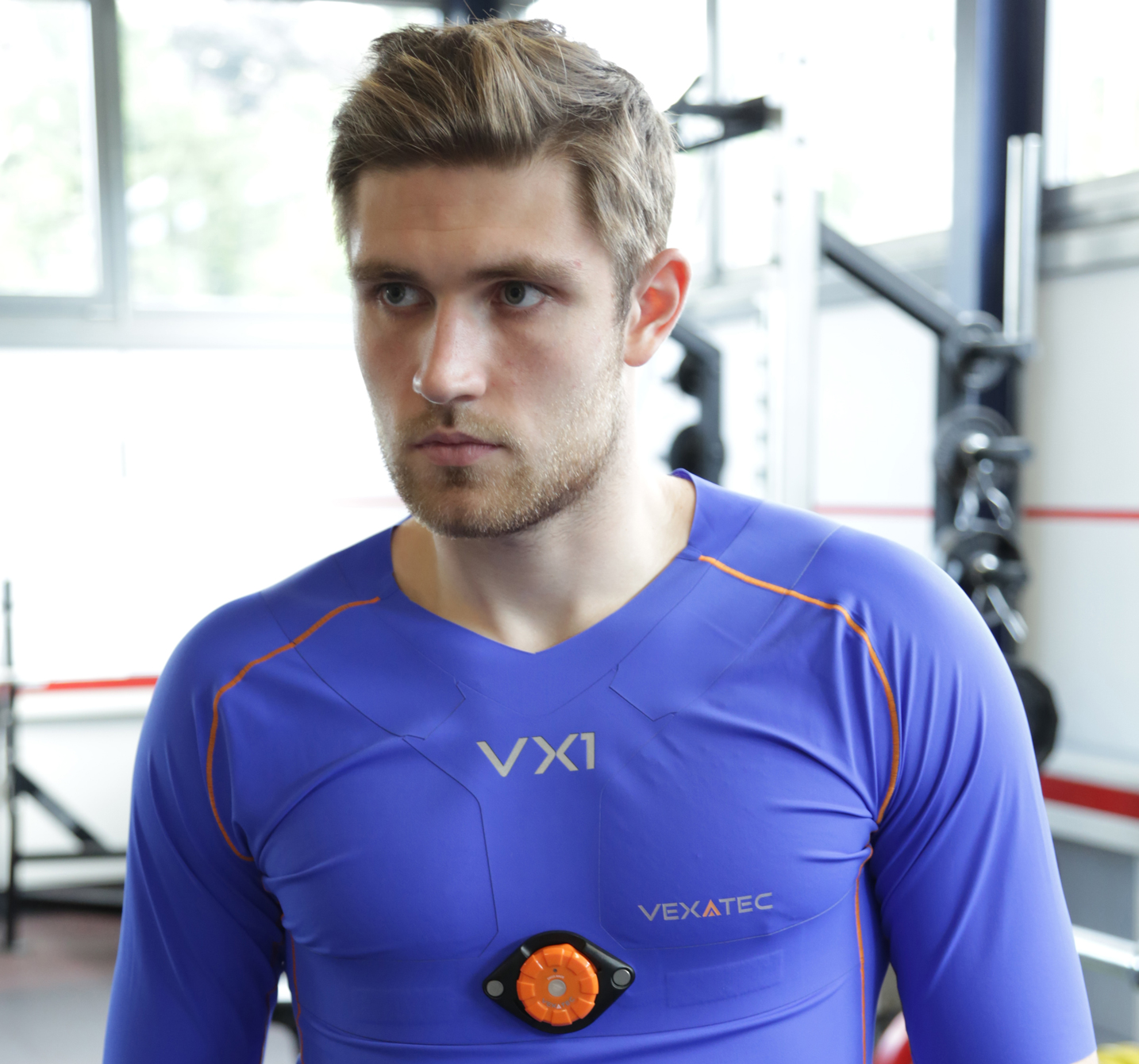 Vexatec, founded by Salvatore Gandolfo, has seeded its new AGILITY smart-wear shirt in the National Hockey League by signing Edmonton center Leon Draisaitl to an endorsement contract. The German native and former European hockey star will wear the breathable AGILITY, which combines conductive tissue, high-tech sensors and a built-in central computing unit, during his NHL game play.

The garment, being positioned as 'Performance Wear of Tomorrow,' remains in development. Men's and women's versions, which will collect, save, calculate and transmit a range of precise live data (heart rate variability, G-force, breathing rate and calorie consumption among them) are due on the market in the coming months.
The Buzz
By bob mcgee – OCTOBER 16, 2017
Easton Sports recently signed on as a sponsor of Phit America's movement "To Get America Moving" and will assist the group with advocacy efforts on Capitol Hill.

National Retail Federation forms a global partnership with Ascential PLC, parent of World Retail Congress. Between NRF's Big Show and Shop.org and Ascential's annual World Retail Congress, the two group host retail forums annually.

NSGA announces the 2018 inductees into the Sporting Goods Industry Hall of Fame: Arthur Gochman, the former CEO of Academy Sports + Outdoors; Stan Jurga, president & CEO of All-Star Sporting Goods; and Barbara Longstreth, founder & CEO of Longstreth Sporting Goods.

Rust-Oleum inks a multi-year agreement with Genesco and the Nashville company's Dockers brand of footwear. Company's NeverWet application will be applied to Dockers footwear, becoming the second brand after BearPaw to utilize the clear formula to its products.

Sporting Goods, hobby, book & music retail sales were flat in September at $6.94 billion on an adjusted basis, according to monthly data released by the U.S. Census Dept. Segment sales for the nine months were down 4.9 percent to $59.58 billion. Overall, September retail sales were up 3.2 percent year-over-year on an unadjusted basis.
Tubes of the Week