Opinion


Moving Forward

By bob mcgee – October 2, 2017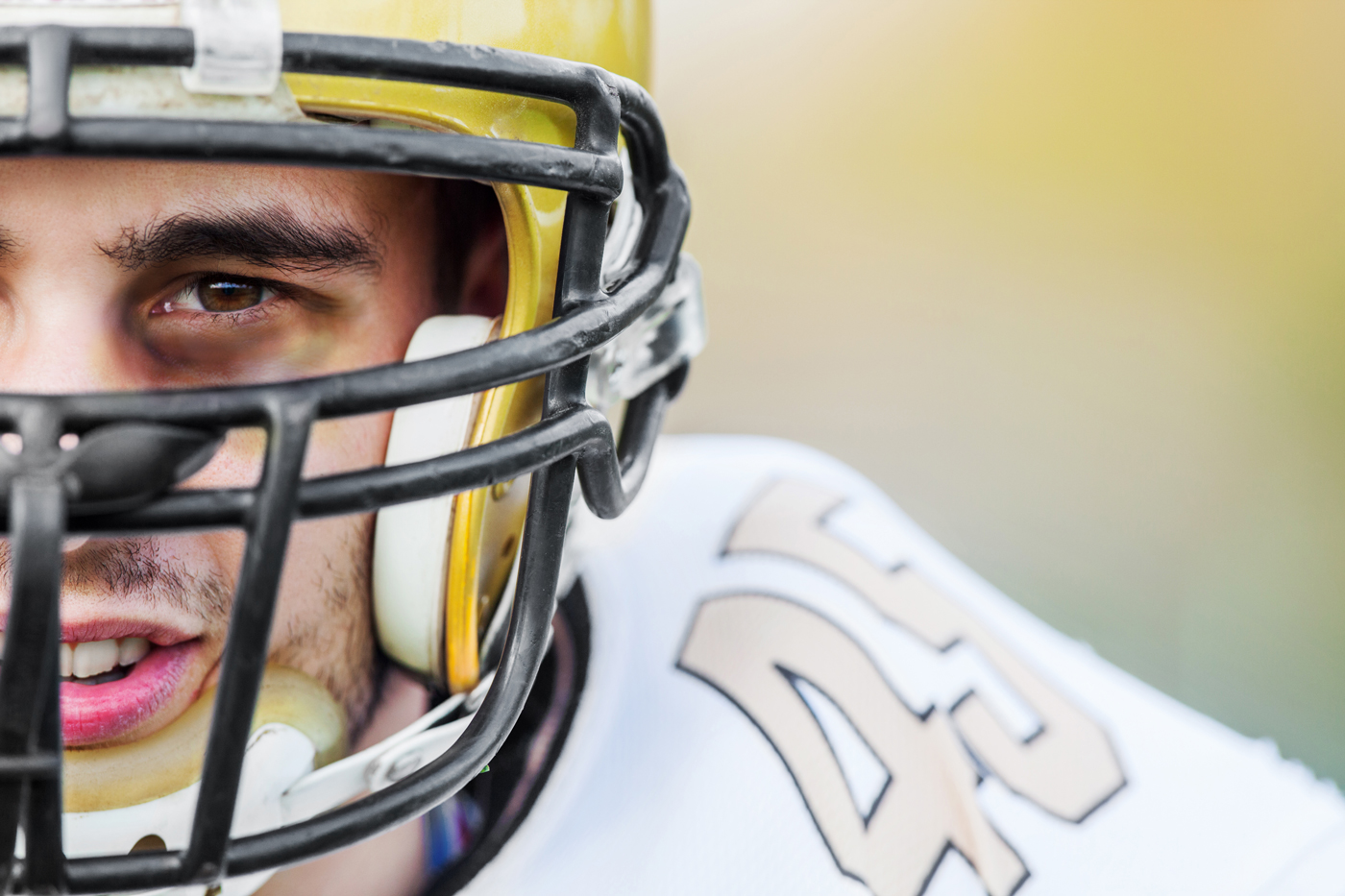 Sports will endure, but how will the events of the past week shape how Americans and the world perceive them? How much, and for how long, will the professional leagues, the NCAA and the major sportswear brands be forced into damage control mode? How long before new guidelines and regulations are established?

Knee-jerk fan reactions to the uproar over NFL players not standing for the national anthem, ignited by President Trump, included cancellations of season tickets and public jersey bonfires. All of it has widened the political chasm that exists in America today and eliminated any still-held belief that play and sport are immune from such controversy.

Meanwhile, the FBI's arrest of 10, including four Division I coaches and a senior executive for Adidas, for alleged fraud and corruption have shaken the business of college basketball to its core and again prompted calls for change.

While there are many sides to both the NFL controversy and college basketball scandal still to be played out, including in the court of law, it is the court of public opinion that should have anyone employed in the world of sports business shaking in his or her kicks.

Consumers speak with their wallets. And disdain for these recent developments have the potential to not only impact sales of favorite player and team jerseys and related merchandise, but also future sports participation and the school decisions of young athletes.

I get it. Business is business. Nike, Adidas and others will do whatever it takes to get the upper hand, strengthen their respective market shares and improve their standings with investors. Nike doesn't want a competitor encroaching on its long-dominant position in basketball. Adidas needs to continue growing its market share in North America.

The "black eye" sports received last week needs time to heal, and the major companies in this business need to foster the process, not impede it. For their own sake. For the future of sport and athleticism.
Nike: Long View, Less is More, D2C Are Keys
By bob mcgee – OCTOBER 2, 2017
No one appears to be pushing the "panic button" inside the House that Phil built despite persistent concerns over ongoing "marketplace disruption" and "short-term headwinds" in North America.

Instead, senior executives at Nike, which last week reported flat first quarter revenues and a 24 percent drop in period profit, said the company's FY18 "measure of success" in its home North American market will principally focus on accelerating its direct-to-consumer business and working with key strategic partners (Dick's and Foot Locker in particular) on reshaping the broader marketplace. Nike stopped short of estimating where its North American business, whose revenues declined 3 percent in the first quarter, will end up for the year. North America revenues are forecast to have a "slight contraction" in H1.

"I think the most important thing to keep in mind is, as we look out over the next several years, we see a bigger and more stable premium marketplace in North America," Andy Campion, Nike EVP and CFO told analysts.

In the short-term, as Nike pivots toward a stronger direct-to-consumer business and building more experiences for its faithful consumers, the company intends to keep a tighter rein on inventories, which were down 2 percent in the U.S. in the first quarter, and its MAP (Minimum Advertised Price) policy with retailers. Part of the former objective will be accomplished through deeper assortments of key product styles; the latter via a more restrictive program that is forecast to positively impact brand results for the remainder of the FY and beyond.

In the digital area, Nike says it's ramping up investments in a number of areas, ranging from data science/analytics and machine learning to augmented reality, image recognition and personalization.

Nike Chairman, president and CEO Mark Parker stressed that the company's go-forward approach is about serving all of its customers worldwide, where international business now accounts for 55 percent of company revenues, and not merely transforming the developed North American market. Parker also emphasized Nike's decision to work more closely with strategic partners who can help it define new consumer experiences through digitally integrated consumer concepts.

"Retailers who don't embrace distinction will be left behind," Parker told analysts.
Retail round-up:


Bass Pro, Cabela's "Moving Forward Together"

By bob mcgee – OCTOBER 2, 2017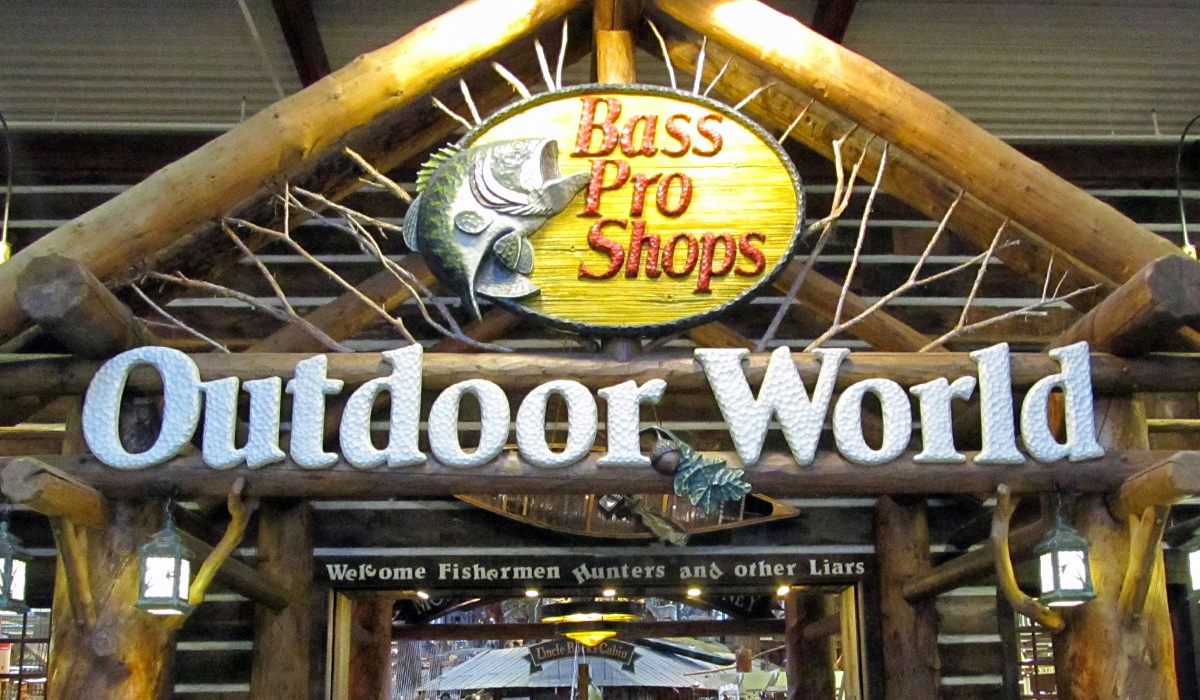 The nearly $5 billion marriage of the outdoor specialty behemoths was consummated last week, after clearing numerous regulatory and financial hurdles and nearly 12 months after being announced. In the coming months, but most certainly after the holiday-selling season, the strategy and shape of a combined Bass Pro-Cabela's operation will become clearer. Big decisions that weigh in the balance include the fate of Cabela's Sidney, Nebraska operations; a rationalization of the 177-door store base; the future of each brand's private label brands and merchandise assortments; and where cost savings can be achieved in both operations and personnel.

Out of the gate, Bass Pro declared the company was committed to retaining "everything customers love" about both banners by "creating a 'best-of-the-best' experience and retaining both nameplates. Immediately, customers have the ability to return Cabela's purchases at Bass Pro locations and vice versa.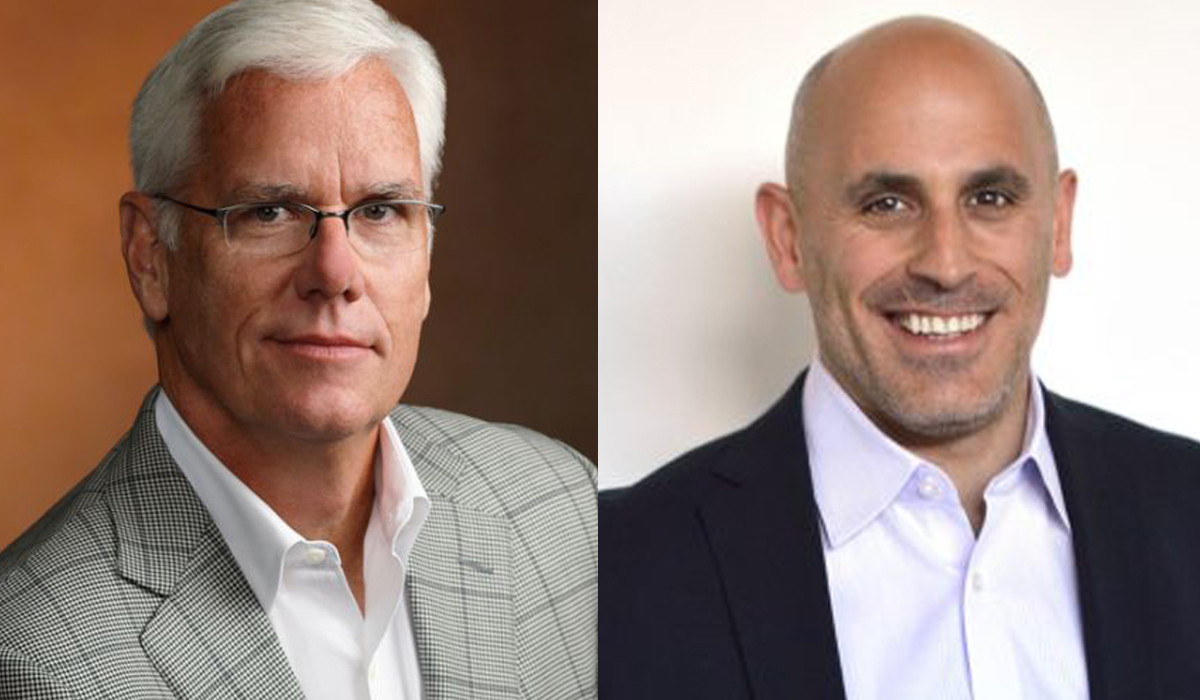 Elsewhere, Kohl's intends to hand the reigns of its business to two women senior executives following the May 2018 retirement of 35-year company veteran Kevin Mansell, Chairman, CEO and president. Michelle Gass, who has been instrumental in the retailer's focus of becoming an active and wellness destination for families, will become CEO. Meanwhile, Sona Chawla, Kohl's COO who will maintain her responsibilities for the chain's omnichannel operations, will become president next May.

Through the third week of September, not including any future impact from the bankruptcy filing of Toys "R" Us, U.S. store closures stood at 6,098 versus 2,139 for all of 2016. Announced brick-and-mortar openings stood at 3,381.

DSW, meanwhile, is increasing the number of footwear units in its doors by 70 percent, launching a new loyalty program in 2018 and redesigning some of its warehouses under a new brand mission called Music For Your Feet (see video in Tubes of the Week).

Marc Lore, president and CEO of Walmart eCommerce U.S. and Jet CEO, confirmed the retail giant is testing virtual reality, personalized shopping and delivery from autonomous vehicles and drones at its Silicon Valley-based startup incubator. Lore also told attendees at a Los Angeles Shop.org conference that the retailer is working on voice search technology.   Target, meanwhile, is raising its starting wage to $11 an hour this month and promising to hike it to $15 by the end of 2020.

Dick's Sporting Goods has become the official sporting goods, football uniform, league registration, national data center and technology provider of Pop Warner. The retailer also becomes a participating sponsor of the Pop Warner regional championships and Super Bowl and national cheer and dance championships in a new partnership with the Langhorne, PA organization.

The National Retail Federation is working with Toluna Analytics to produce a new quarterly report focused on gauging consumer behavior and shopping trends related to stores, online channels, customer loyalty, technology and other issues. The first report finds that despite the growth of ecommerce, only 21 percent of U.S. consumers are primarily online shoppers with 79 percent of those surveyed reporting they purchase half or less of their items online. As for apparel, 49 percent shop in store, 13 percent online and 38 percent equally between stores and online.
Russell Athletic's Team Exit Should Create Opportunity
By bob mcgee – OCTOBER 2, 2017
More than two decades removed from its category heyday that stretched from the 1970s until about 1994, Fruit of the Loom-owned Russell Athletic is walking away from the decorated uniform and apparel segment December 15 when it stops accepting orders. The Bowling Green, Kentucky company will continue to sell blank T-shirts, sweatpants and collegiate licensed products into the team market afterward as it offers any remaining uniforms on hand for sale throughout 2018.

Russell is leaving behind the corporate overhead of its lower-margin team business, which at one time generated annual sales in excess of $100 million, to focus on a repositioning of its athletic lifestyle and performance apparel. This decision should provide ample opportunities for other players in the team uniform segment. And not just for Nike, Adidas and Under Armour. Those brands are likely to only seek high-profile Russell teams for their respective portfolios given the heavy service needs of the team business and their respective pre-occupations right now with product innovation, direct-to-consumer and international business development.

Bernie Wachtel, president of Russell Athletic for a decade ending in 2001, told a local Alabama paper that the exit decision will be a big blow to small colleges and high schools who relied on the brand for quality, affordable uniforms.

Russell Corp., purchased by Warren Buffett's Berkshire Hathaway for $600 million in 2006 and made a FTL division, has a 115-year year history. In 1992, the brand signed a five-year contract to be the official uniform provider to Major League Baseball. Three years later, Russell's annual revenues reached a record $1.25 billion.
JackRabbit Goes Rogue with Acquisition
By bob mcgee – OCTOBER 2, 2017
CriticalPoint Capital-controlled JackRabbit is expanding its footprint in Texas through its acquisition of Rogue Running, which began as a training business for runners in 2004. The retail operations of the Austin business will now operate as Rogue Running by JackRabbit with its training centers and travel business under the Rogue Running and Rogue Expeditions.

The deal expands JackRabbit's presence in the Lone Star State to nine stores, including two in Austin, and 63 nationwide across 17 states. The company also operates www.jackrabbit.com.

"Like JackRabbit, Rogue Running has a strong running and fitness expertise and shares the same values of providing personalized services to its customers who are passionate about running and fitness," said Bill Kirkendall, CEO of JackRabbit.
Imperial Headwear Restructures Management
By bob mcgee – OCTOBER 2, 2017
The top headwear brand in private and resort golf facilities, owned by Paramount Apparel International, re-organizes its senior management structure. The Bourbon, Missouri company names golf apparel industry veteran Mike Wrightson as president; David Shaffer as VP of sales and marketing; and Dan Parenti, a former 15-year veteran at American Needle who most recently was Imperial's creative director, as VP of Design & Brand Development.
The Buzz
By bob mcgee – OCTOBER 2, 2017
Darn Tough Vermont hires Chad DeJong, formerly of Keurig Green Mountain and Intel, as director of quality and continuous improvement.

Federal Firearms Licensee Protection Act of 2017, introduced by Sen. Lindsey Graham recently will strengthen criminal penalties for thefts of firearms from retailers and impose mandatory minimum sentences of not less than three years for burglary and five years for robbery. The number of robberies has risen 175 percent since 2012, according to The Bureau of Alcohol, Tobacco, Firearms and Explosives (ATF).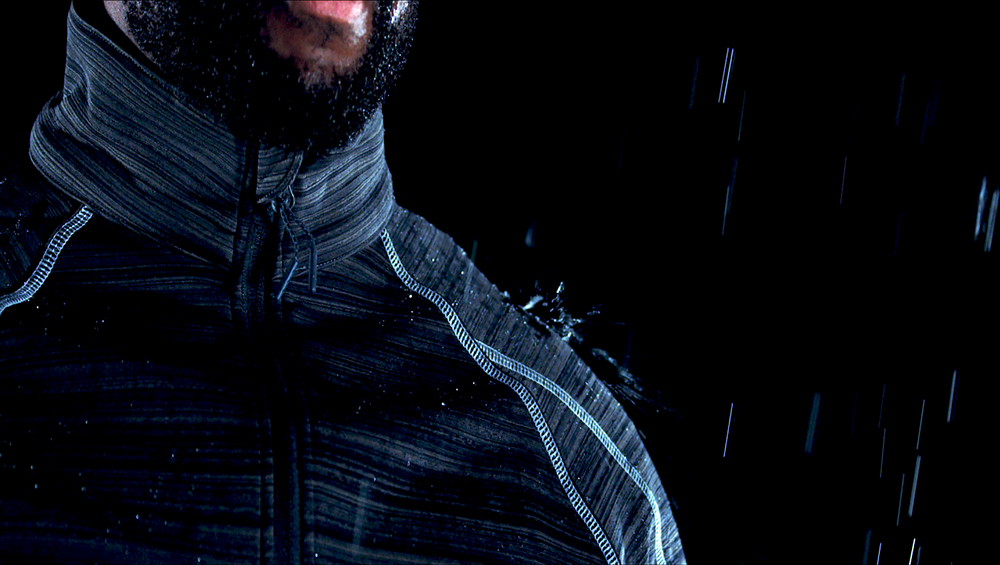 Holloway Sportswear, part of Augusta Sportswear Group, introduces Storm Dfend, a collection of weatherproof wear that incorporates a comfortable, high-stretch fabric that feels like a lightweight pullover and delivers the warmth of a heavyweight jacket. Collection, in a range of colors and styles, includes jackets, pullovers and vest. 

Khombu signs U.S. Ski Team member Breezy Johnson as its brand ambassador for the Fall/Winter 2017-18 season.

Mission partners with the University of Connecticut's Korey Stringer Institute to open heat research labs at the institution's Storrs, CT campus. The facilities will enable researchers to explore new ways to improve human performance, endurance, and safety in the heat. The Mission Heat Lab includes a cooling area for monitoring how the human body responds to different cooling treatments after experiencing heat-related stress and conditions.

Wolverine Worldwide sells the assets related to its U.S. Dept. of Defense contract business and transfers outstanding DoD contract to Original Footwear, a Tennessee company which produces the Altama brand and several other labels. The transaction includes the sale of WWW's Big Rapids, MI factory that produces footwear for the U.S. military. Original will become a footwear supplier to Wolverine for certain products made there. Also, the acquisition will enable Original to compete for DoD contracts set aside for small businesses. Wolverine retains its Bates brand and will continue to operate its Bates civilian and military exchange business.
Tubes of the Week