The Brits May Be Coming for The Finish Line
By bob mcgee – September 18, 2017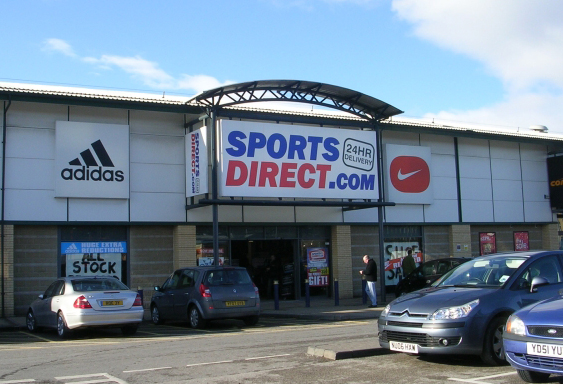 The publicly-traded, embattled mall sneaker specialty chain, slated to report its next quarterly results Friday, may be in the acquisition sights of U.K.-based Sports Direct after all. And, in some circles, that is seen as good news for all athletic footwear brands and mall rival and premium sneaker purveyor, Foot Locker. If the British retailer Sports Direct were to acquire Finish Line, it would most certainly "shake up" the U.S. retail athletic space, provide new opportunity to athletic brands that have found it difficult to penetrate the mall segment, pave the way for Foot Locker to own high-end, marquee footwear business and lower Finish Line's reliance on Nike (which accounted for 71 percent of its sales last FY).
Others, however, suggest a repositioning of Finish Line as a seller of more "middle of the road" athletic styles would be completely unnecessary given DSW and Famous Footwear's rising positions in the segment. With a strategy to become more aggressive in the athletic space, DSW last month hired Kirk Persson, formerly of Foot Locker, Dick's and Academy Sports + Outdoors, as SVP/GMM for men's and athletic.

Susquehanna analyst Sam Poser upgraded his position on FINL shares to positive from neutral in a Sep. 13 report, pointing out his $12 target price on the stock that was trading at $10.45 late Friday afternoon. Poser's current position on Finish Line is based on a 75 percent chance the retailer is acquired by U.K.'s Sports Direct and a 25 percent probability it remains a standalone business. He is confident the Finish Line board is willing to talk to suitors based on its shareholders' rights plans ("poison pill" adopted August 28) and his conversations with FINL management. He sees the "takeout price" for Finish Line at $13.30 a share or $495 million, a 27 percent premium over Friday's closing price.

For sure, Sports Direct, which has more than 775 doors worldwide and annual revenues north of $4 billion, is already a global player in the athletic footwear space. CEO Mike Ashley, disdained by some for his management style, has been eying a path to enter the U.S. market for some time. In January, Sports Direct acquired Bob's Stores and Eastern Mountain Sports out of bankruptcy for $101 million and has been implementing its merchandising strategy in both banners for several months.

According to public filings, Sports Direct has been accumulating a stake in the Finish Line since late March. Poser estimates the retailer stands to lose somewhere between $72-88 million if it walks away. Simultaneously, the analyst predicts FINL stock would dip to $8-9 a share without Sports Direct's interest. Yet despite its 21.7 percent indirect economic interest in the Finish Line, Sports Direct may not be the only British entity with a say in the Finish Line's future. U.K.-based Monecor Ltd., trading as ETX Capital, has a 21.9 percent stake in the retailer. In his report, Poser says ETX would not have disclosed its FINL interest "unless the likelihood of a takeover was increasing."
Roots Eyes U.S. Northeast, Midwest
By bob mcgee – september 18, 2017
The 44-year-old Canadian outdoor lifestyle company, which filed a preliminary, C$200 million IPO on September 13, intends to ramp up marketing, expand in the U.S. and elsewhere internationally, grow its leather and footwear offerings, and increase its ecommerce penetration to 22 percent of direct-to-consumer sales by the end of FY19. Roots Corp., which would be listed on the Toronto Exchange under the 'ROOT' ticker, would have a C$700 million market value after the offering that would include unspecified share sales by an entity controlled by co-founders Michael Budman and Don Green and Roots investor and New York private equity firm Searchlight Capital.

Roots Corp. is headed by Jim Gabel, president and CEO, the former Wolverine Worldwide and adidas Canada executive and Priscilla Shum, chief merchandising officer. Growth objectives for the company, which generated C$281.9 million in revenues in FY16 include the opening of 10-14 stores in the U.S. by the end of FY19, at a total cost of C$15-17 million. Stores in Boston, Detroit, Philadelphia, Washington, D.C. and Chicago, in close to the company's existing infrastructure, would be the immediate targets and average between 3,250 square feet and 3,750 square feet. Roots' brand awareness has grown steadily in the U.S. over the last 15 years despite currently having only four physical stores south of the border, thanks in part to the company's investments in the 2002 Winter Olympics in Salt Lake City.

Overall, Roots wants to grow its topline to C$410-450 million by the end of FY19. Besides the U.S. expansion, it intends to reach the objective by increasing its marketing spend to 4 percent of revenues from historically less than 2 percent; expanding its international reach beyond Taiwan and China, where it currently has 136 nameplate stores through a regional retailer to Singapore and Malaysia; and growing its sales in leather goods (approximately C$36.6 mm or 13% of FY16 sales) and footwear (C$8.5 mm or 3% of FY16 revenues).
Retail Round-up:


Canadian Farm Co-Op Exiting Outdoor Specialty Retail

By bob mcgee – september 18, 2017

The 12-store Wholesale Sports Canada, owned and operated by the United Farmers of Alberta Co-operative since 2008, began liquidation sales Friday. The event, in conjunction with Gordon Brothers, will wind down by Dec. 28. UFA cited the increasingly competitive outdoor market, a continued shift to online purchases and "an overall slowdown in consumer discretionary spending" for its decision to shut Wholesale Sports, which operates five stores each in the provinces of Alberta and British Columbia. The chain, in business for 30 years, suffered an 8.8 percent decline in 2016 total revenues to C$103 million. UFA said the retail exit will enable it to focus on its core agricultural and fuel services businesses.

• August retail sales dipped 0.2 percent from July, according to the National Retail Federation, as sales in clothing and accessories stores dipped 1 percent seasonally adjusted from the prior month. Nonetheless, many retailers are gearing up for a seasonal-help hiring surge. Target intends to hire 100,000 additional staffers nationwide, up from 70,000 in 2016, including 4,500 to assist in packing and shipping online orders at its warehouses. Macy's, meanwhile, will hire 80,000 holiday staffers, down from 83,000 in 2016, but increase the number of workers dedicated to online order fulfillment by 20 percent to approximately 18,000.

• The U.S. Supreme Court may soon be asked to rule on whether states can collect sales tax on remote sales, according to OIA's Rich Harper. South Dakota's Supreme Court ruled on Sep. 14 that a 2016 law passed by the state's legislature to require out-of-state Internet retailers to collect sales tax violates the 1992 U.S. Supreme Court decision that said retailers are not required to collect local sales taxes where they do not have a physical presence. The State of South Dakota is expected to appeal its Supreme Court's decision to the U.S. Supreme Court. The OIA has strongly supported e-fairness legislation, including the Marketplace Fairness Act and the Remote Transaction Parity Act, to level the playing field for all retailers.

• Nordstrom, which is reportedly working on securing $8 billion in a deal to take the company private— with private-equity firm Leonard Green & Partners helping with about $1 billion of the requirement—last week unveiled a new concept called Nordstrom Local, which is 3,000-square-feet versus 140,000 for a typical Nordstrom location. Local will have no dedicated inventory, but customers will access to a suite of services—personal stylists, alterations/styling and a beverage bar. Customers will be able to shop at Nordstrom.com and pick-up at the Local location same day, if ordered before 2 p.m. The 356-door retailer opens a Local location in West Hollywood, CA on Oct. 3. It should be noted LG&P's historical investments since 1989 have included Big 5 Sporting Goods (1992), Sports Authority (2003), Varsity Brands (2003) and BJ Wholesale (2011).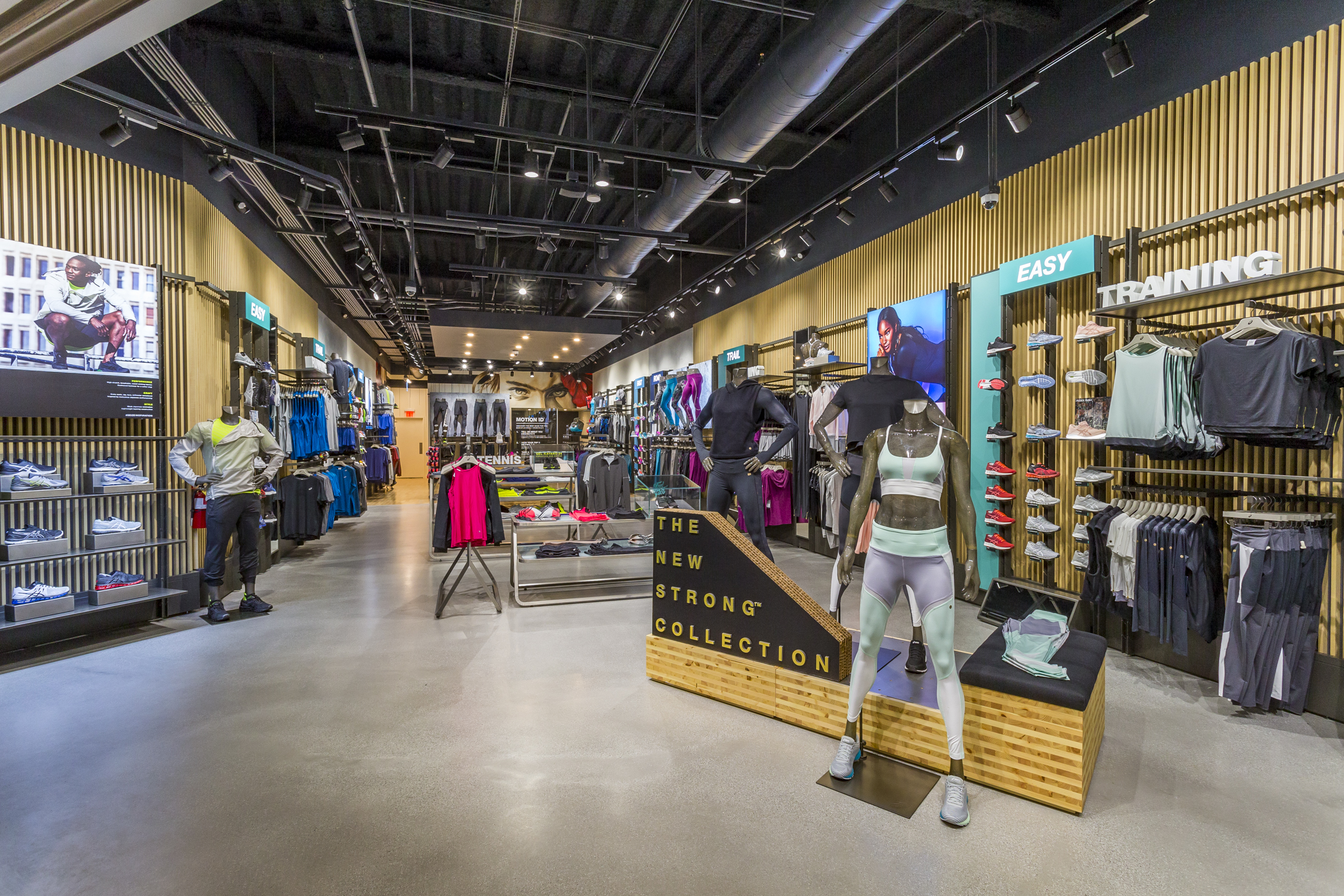 • ASICS America has opened an 1,850-square-foot retail store in Honolulu, a five-minute walk from Waikiki Beach, that utilizes the brand's Motion ID shoe-selection service to capture a consumer's natural posture and style of movement when running.
Nike Raises Bar on Connection to NBA Fans
By bob mcgee – september 18, 2017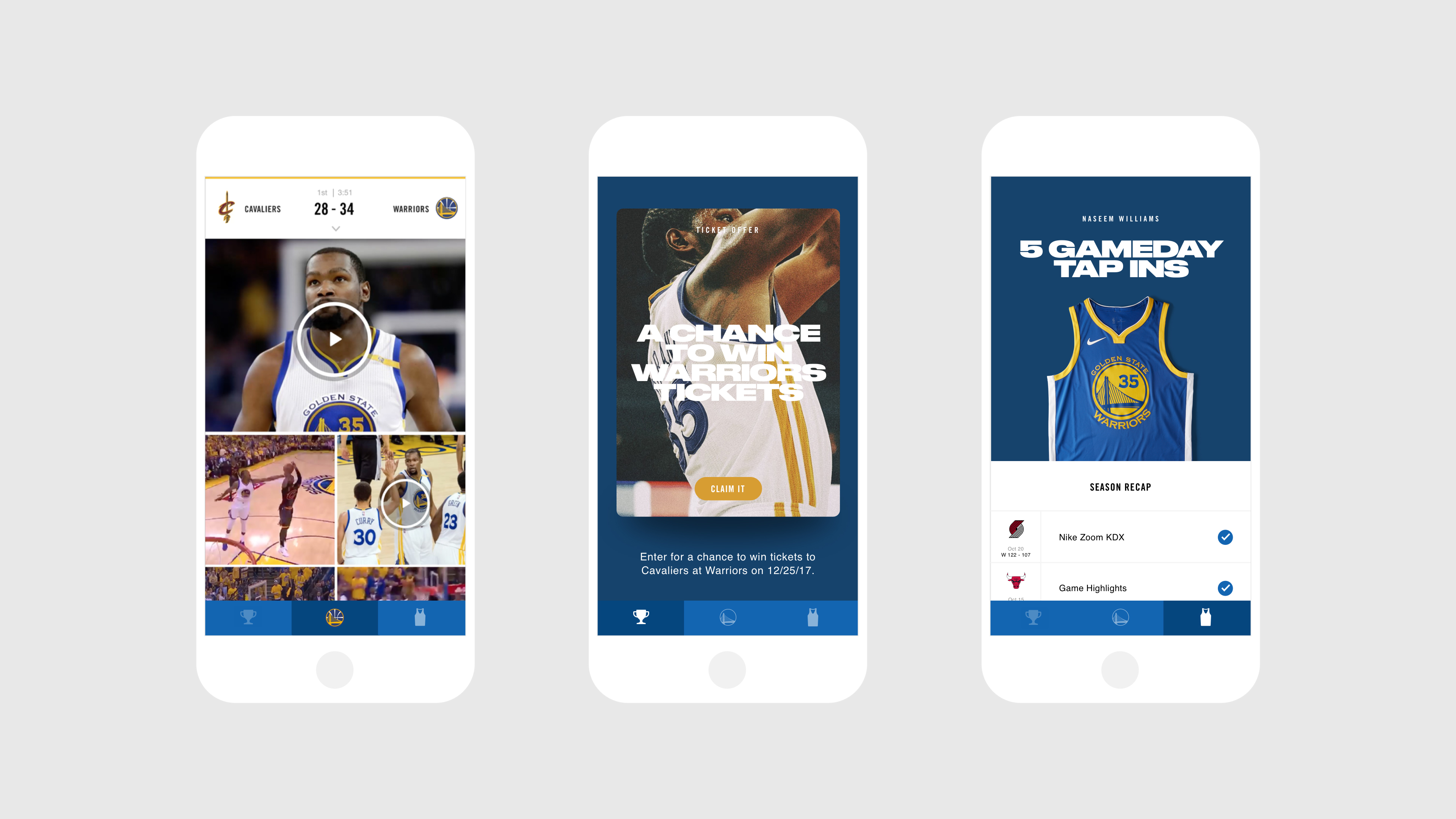 The Swoosh, which takes over the NBA's on-court apparel deal this season, is using technology to marry its new NBA Connected Jersey to fans' mobile devices. An embedded chip in the jersey, which will be available exclusively online on September 29, will launch real-time team and player content such as pre-game arrival footage, highlight packages and top players' favorite music playlists on the garment owner's mobile device. It happens via a download of the NikeConnect app and a tap of the mobile device to the jersey.
Johnson Health Tech Creating National Fitness Banner
By bob mcgee – september 18, 2017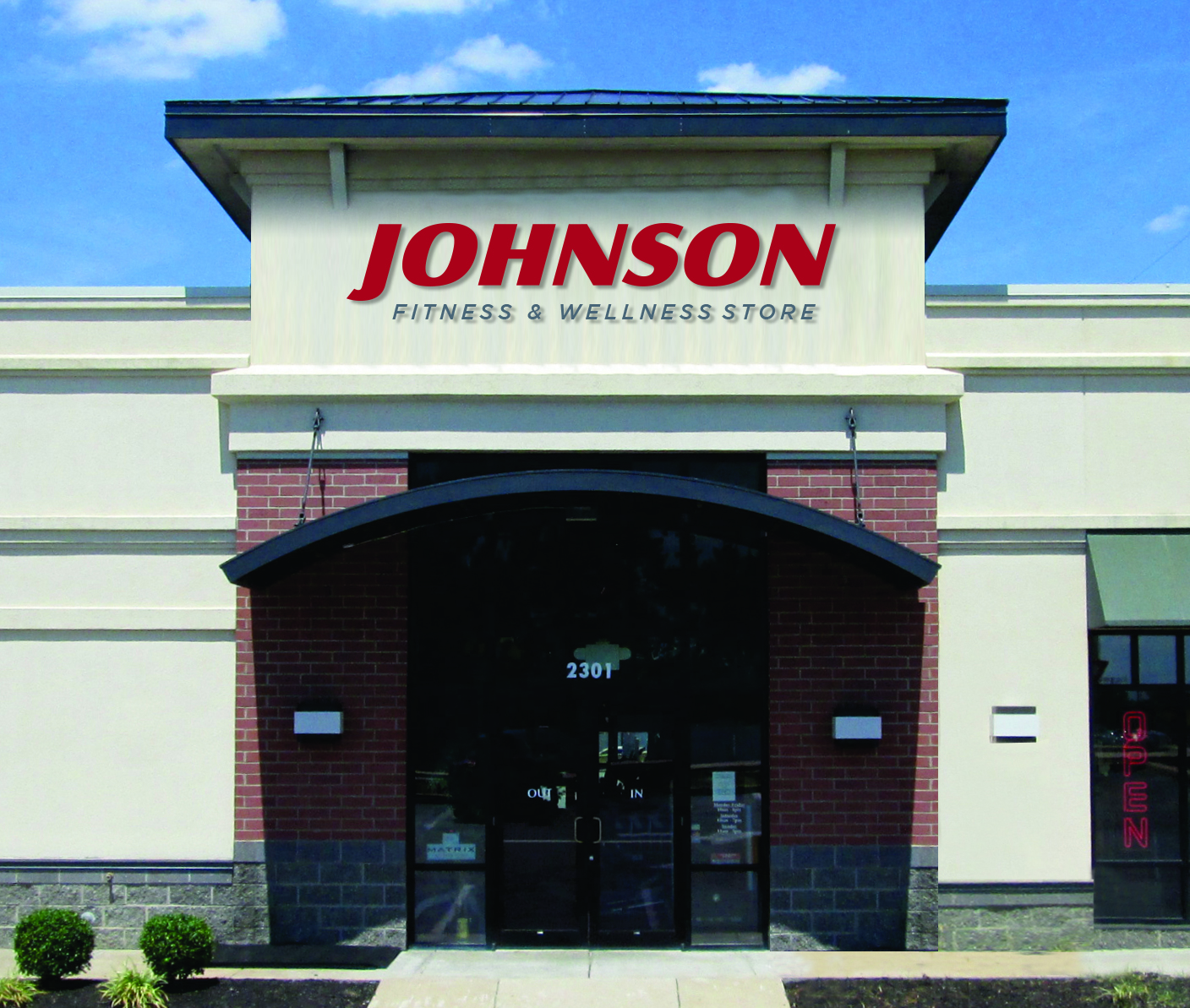 All specialty fitness chains owned by Johnson Health Tech Retail, a subsidiary of publicly traded Johnson Health Tech of Taiwan, are being re-branded Johnson Fitness and Wellness over the next two months. The action will create a national chain with 100 locations under the same nameplate. Current stores being rebranded include: 2nd Wind Exercise Equipment, Leisure Fitness, Busy Body Home Fitness, and Fitness Resource. Matrix, Vision and Horizon are Johnson's fitness equipment brands.

"Customers today want a store that offers both a wide range of affordable and quality home fitness equipment options, as well as an experienced staff of fitness consultants who can help identify and understand their unique, individual fitness needs and goals," said Mike Olson, EVP of Johnson Health Tech Retail, Inc. "Unifying our retail stores under one brand allows us to reach more people in a new way—as a wellness partner, rather than just an equipment supplier."
Responsible Technology Takes Shape
New sustainable textile tech is also emerging on the university front. Pratt Institute's Brooklyn Fashion + Design Accelerator (BF+DA) recently launched TEK-TILES, a two-year project to investigate and create a library of 100 activated swatches that are a "how to" for the design and manufacture of "smart garments." In so doing, a new term has been coined: Responsible Technology. The BF+DA has always embraced technology, with 3D printing and software, yet sustainability is the pulse of the organization.

The new program encourages designers to think about sustainability from the very beginning of the creative process and bring the ethos of environmental-responsibility to smart garment development.   For more on Responsibility Technology and the TEK-TILES project, see the September/October issue of Textile Insight at textileinsight.com.
Outpost Trade Event Hosts Industry Leaders and Creators
More than 70 outdoor and lifestyle brands participated in Outpost Trade's flagship event at Camp Navarro in California earlier this month. Attendees included marketing executive and social media influencers in a networking event described as "living somewhere between Burning Man and SXSW." The event culminated with a mini outdoor film festival presented by Eagle Creek.
The Buzz
ASSOS of Switzerland, the heritage cycling brand is expanding its North American sales force and consolidating its owned distribution. The company has named Suncoast Sports (FL), The Gold Agency (MI, OH, IN, KY), Mark Hartney (ND, SD, MN, Western WI, Northern IA), Peak Sales LLC (New England) and Terry O'Brien (Eastern WI, IL, MO) along with Sylvain Galarneau to cover the Canadian provinces of Quebec and the Maritimes. Meanwhile, the company is taking back control of all North American product distribution from Quality Bicycle Products, which sold the ASSOS' Sportsmedics line. Stores interested in continuing to offer these products are advised to contact ASSOS USA or ASSOS Canada.

Implus is partnering with Academy Sports + Outdoors to donate 60,000 pairs of socks to aid the victims of Hurricane Harvey. The organizations are working with nonprofit charity Delivering Goods to distribute the socks over the coming weeks after they are shipped from the Implus distribution center in Durham, NC.
Tubes of the Week