All Over The Map
The Price Is (Almost Never) Right
By bob mcgee – September 11, 2017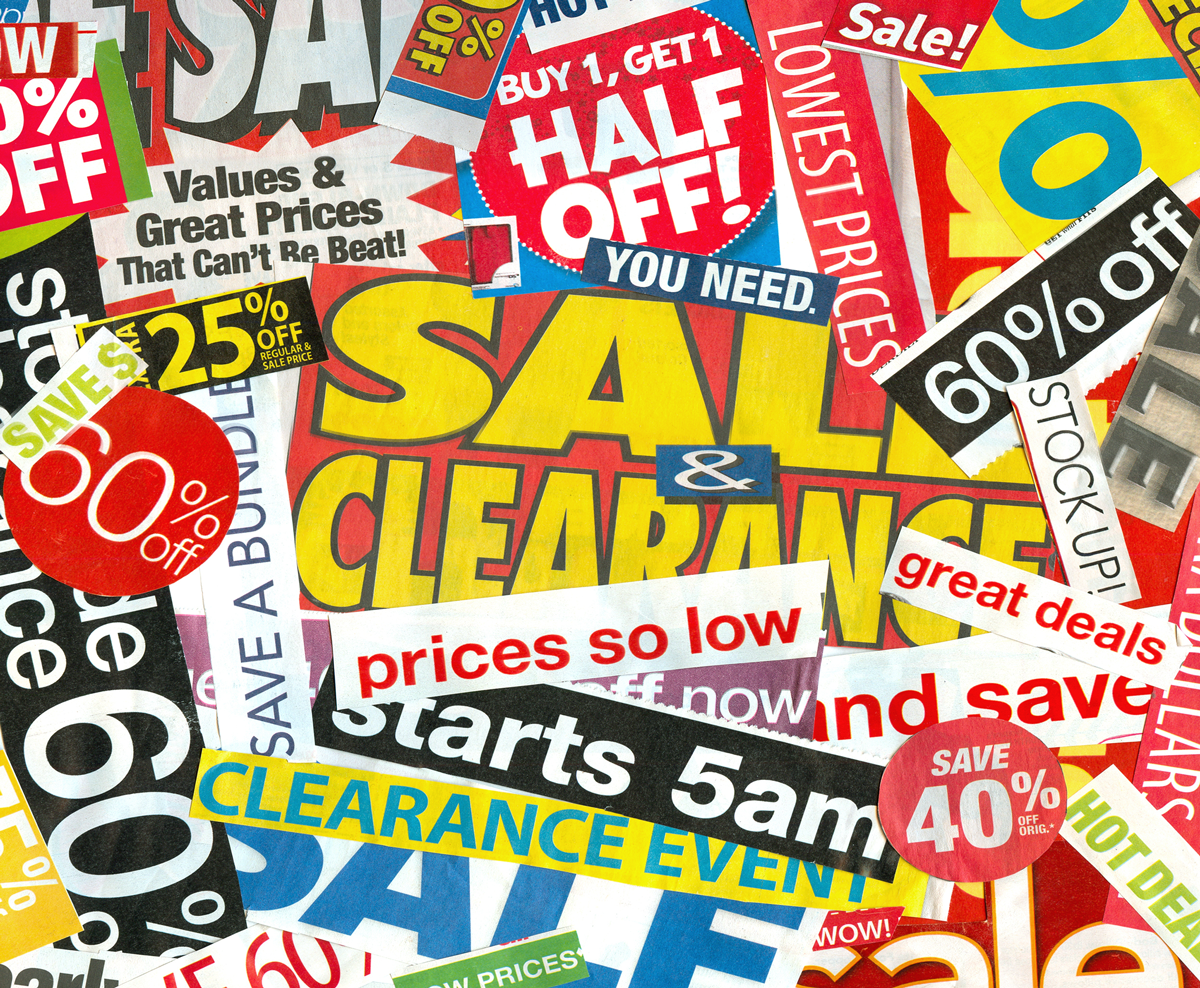 Nearly all retailers and brand vendors can agree on one aspect of the shifting and consolidating world of U.S. retail—the pricing landscape is no longer easily navigable. Excess inventories combined with slowing traffic trends and some shoppers' insatiable appetites for the next bargain can make retailers and vendors alike go "promotion crazy" to chase another dollar and another customer. Add in a dose of third-party consumers re-selling merchandise on websites such as Ebay and Amazon at whatever prices and the debacle only gets messier.

Maintaining Minimum Advertised Pricing, or MAP as it's better known, across channels is becoming increasingly difficult to uphold. While Dick's Sporting Goods CEO Ed Stack thinks the current promotional climate will be the "new normal for a while" and that "price transparency is here to stay," Sportsman's Warehouse CEO John Schaefer is sure the increasing number of companies/brands taking their products to consumers direct will soon force "a better job of MAP policing," and in turn, "that will create a more even playing field for everyone" selling merchandise.

MAP agreements between vendors and retailers exist for a number of reasons, according to CPC Strategy. Most importantly, they promote fair competition across all distribution channels, prevent underpricing, protect margins, maintain brand identity/value and allow smaller sellers to compete with larger retailers. Still, online behemoth Amazon is said to be hesitant to enforce seller agreements for risk of losing revenue since it takes a percentage of all third-party sales in its marketplace.

Only Friday, Target Corp. used its website to announce it had "lowered prices on thousands of items." The proclamation set off concerns about a possible price war commencing some 10 weeks before Black Friday and the unofficial start of the holiday shopping season. Days earlier last week, the National Retail Federation, citing revisions to Census Bureau retail sales figures and personal income and consumption adjustments by economists, dropped its annual 2017 retail sales growth forecast to 3.2 to 3.8 percent from 3.7 to 4.2 percent.

Stack, who says Dick's is expecting some vendor help on better differentiating the premium products it sells, isn't convinced improvements and better policing of MAP are coming any time soon. He also confirms the southern U.S. is "a bit more competitive from a pricing standpoint" than other geographic regions "and we don't see that ending any time soon." The retailer hopes to offset some of the margin it has last in the promotional environment with its stable of own brands.

Manny Chirico, Chairman and CEO of PVH Corp., speaking at a Goldman Sachs retail conference last week, confirmed open-to-buy dollars within the department store channel for the second half of 2017 shrunk 3 to 10 percent. The more conservative buying pattern should bode well for margins although he believes the holiday season will be as promotional as last year. A couple of factors have contributed positively to Calvin Klein and Tommy Hilfiger sales momentum over the last six weeks—cooler than normal weather that has prompted more full-price selling early in the fall season and the return of international tourists.
Project Play 2020 Aims to Get America's Youth Moving More
By bob mcgee – september 11, 2017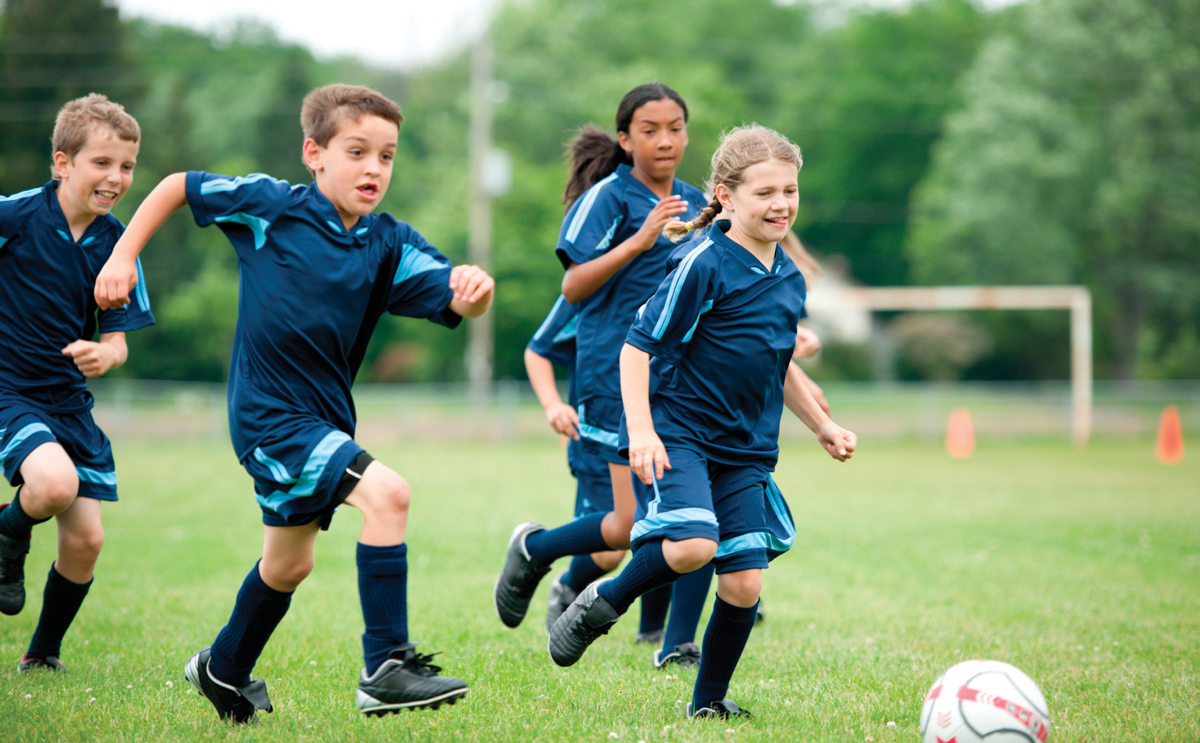 More than a dozen sports, health, media and other organizations are teaming up to develop shared goals to make sports activity accessible to youth, regardless of zip code or ability. The multi-year effort, dubbed "Project Play 2020," is being spearheaded by The Aspen Institute. Tom Cove, president and CEO of the Sports & Fitness Industry Association, is a member of the organization that is an extension of Project Play that began in 2013.

There are 17 founding members of Project Play 2020 that will focus on two of its strategies initially—Encourage Sport Sampling and Train All Coaches. Nike, Target Corp., NBC Sports Group, the National Basketball Association, Major League Baseball, Dick's Sporting Goods, U.S. Olympic Committee, Hospital for Special Surgery, PGA of America, Ralph C. Wilson, Jr. Foundation, New York Road Runners, National Fitness Foundation, American College of Sports Medicine, Ketchum Sports & Entertainment, Sports Facilities Advisory, the SFIA, and the Global Obesity Prevention Center at Johns Hopkins University are the initial members. The Centers for Disease Control & Prevention is the technical liaison to the group.   Project Play 2020 was launched recently at the 2017 Project Play Summit in Washington, D.C. There, The Aspen Institute released data that showed only 36.9 percent of children ages 6-to-12 played team sports regularly in 2016, down from 41.4 percent in 2012.

More information on The Aspen Institute and Project Play 2020 is available at: www.projectplay.us.

In a related development, the four-year old, non-profit PHIT America, focused on reversing the U.S. inactivity pandemic through a number of initiatives, will now get assistance with messaging and reach from The Brand Amp, a national sports PR and marketing firm.
Retail Round-up:


Zumiez Embraces New Brands; L.L. Bean Being 'An Outsider'

By bob mcgee – september 11, 2017
Zumiez, the global specialty retailer with 693 stores worldwide, is taking measures to increase customer engagement at its 606 U.S. locations and will increase focus on "hyper-localized" merchandise assortments that play to local trends. Part of that strategy will be striking the right balance between established brands and newer labels. This year, ZUMZ says it intends to launch over 100 new brands in stores, even as it becomes more selective with new door openings that are forecast to reach 12 in the U.S. and Canada this fiscal year. In the second quarter ended July 29, the retailer generated a 4.7 increase in same store sales in a fourth consecutive period of positive comparable sales and transaction improvement. The comparable sales trend continued in August and early September, rising 7.4 percent and 11.4 percent, respectively.

L.L.Bean is launching a new advertising campaign this month dubbed "Be An Outsider" that focuses on the fun of being outside.

"We're doubling down. We need to be clear about who we are and what our identity is, and then communicate in a very compelling way to customers, knowing that others are collapsing around us," L.L.Bean CEO Steve Smith told the Associated Press.

Athleta, along with Old Navy, are the growth focuses of The Gap. The retailer intends to open approximately 270 doors of the formats over the next three years while it shutters about 200 Gap and Banana Republic doors. As for Athleta specifically, Gap hopes to take the chain over $1 billion in revenues within the next few years.

Scheels will open a store in Johnstown, CO on September 30. The 250,000-sq.-ft. location features 85 specialty shops, a Ferris wheel and a restaurant.

Amazon has seen the race among U.S. cities to host its second, $5 billion headquarters begin. Frontrunners, according to Recode.com, are: Austin, Denver and Chicago. Bloomberg has Boston, Washington and Atlanta in the mix. Tax breaks, office space cost and an available talent pool will undoubtedly factor into the decision.

Hibbett Sports has signed a three-year sponsorship deal with University of Alabama football.
Big Three Stepping Forward
By bob mcgee – september 11, 2017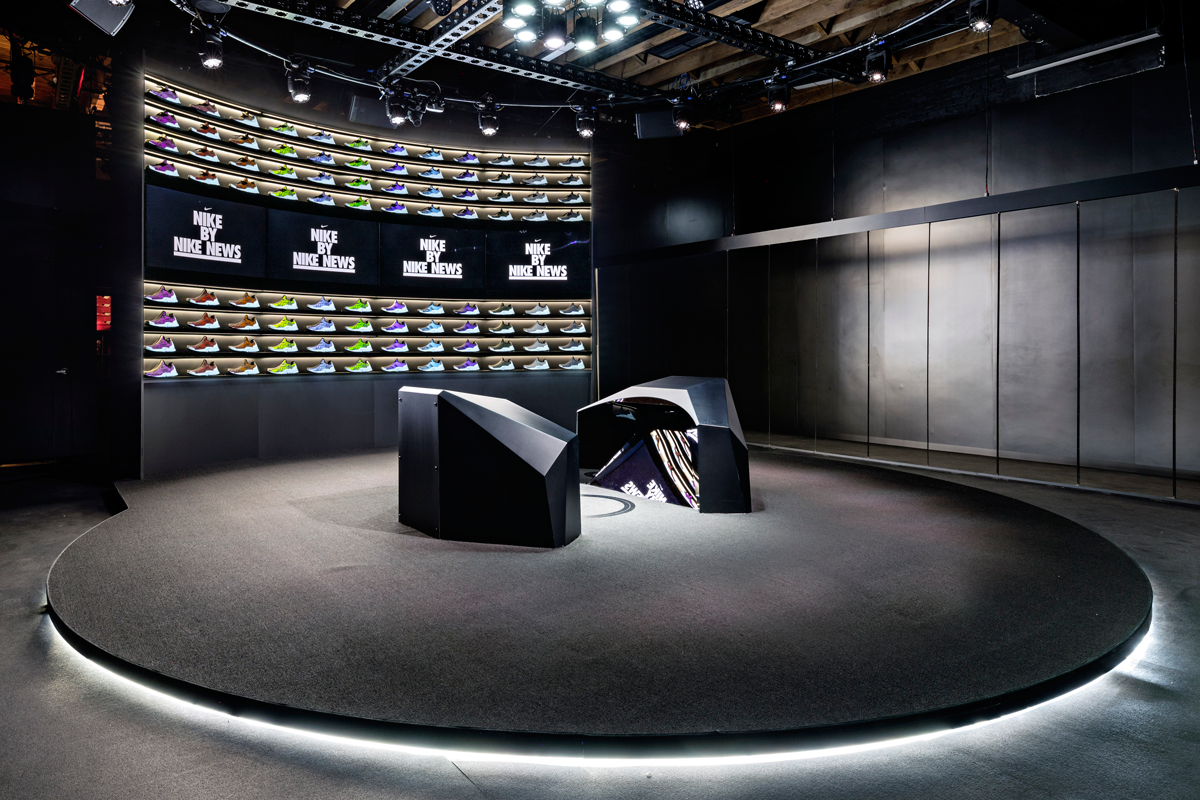 Nike, which last month revealed "The Ten" design project with Virgil Abloh who is bringing 10 iconic Swoosh styles to another level through his unique design twists, is opening the Nike Makers' Experience at Nike By You Studio in New York. The Greenwich Village location is launching an invitation-only experience initially that will combine digital design with traditional footwear making on the Nike Presto X to produce a customized product in a short period.

Adidas has collaborated with producer Mike WiLL Made-It and rapper YG on a music track, "Heart of a Lion," that was inspired by endorser Von Miller's Super Bowl 50 training. The Three Stripes is introducing its Z.N.E. Pulse apparel collection ($110-200 retail) in conjunction with the pre-game anthem that will be available tonight on Soundcloud and adidas.com before the Broncos' games against the Chargers.

Under Armour CEO Kevin Plank told Goldman Sachs conference attendees, "A lot of people focus on what we don't have, not what we have. We have enough." Later, speaking to the brand's distribution strategy, he confirmed the company would not add new "significant new big boxes" but instead focus on continuing to improve its pricing architecture and segmented approach.
Private Label and Exclusives Crucial over Long-Term for Dick's
By bob mcgee – september 11, 2017
Dick's Sporting Goods CEO Ed Stack thinks the nation's largest full-line sporting goods retailer could double its private label business over the next five years. The retailer's current stable of own brands includes its highly successful CALIA brand endorsed by Carrie Underwood, Field & Stream and Top-Flite in golf.

"There are opportunities (for private label products) where there are some holes (in the assortment)," Stack told analysts last week. DKS' merchandising strategy focuses on a combination of strategic vendors (one or two per segment), transactional brands and its own labels. The company has eliminated 20 percent of its vendor base to follow the new approach.   Stack confirmed the ongoing consolidation in sporting goods retail as beneficial to the chain and the retailer's decision to grow further organically rather than through acquisition.

"It's a difficult environment we're in, but we love the position we are in as we look out over the next two years," he told analysts last week. He likened Dick's current market position to Best Buy's five years ago. "It was left for dead but has come back strong by focusing on the consumer experience."

Dick's, continuing to explore better ways to showcase "hot" brands and its private brands in stores, will become more flexible in moving product locations, including expanded merchandise tests in every location's power aisle.
Ross Hopcus is New PrAna President
By bob mcgee – september 11, 2017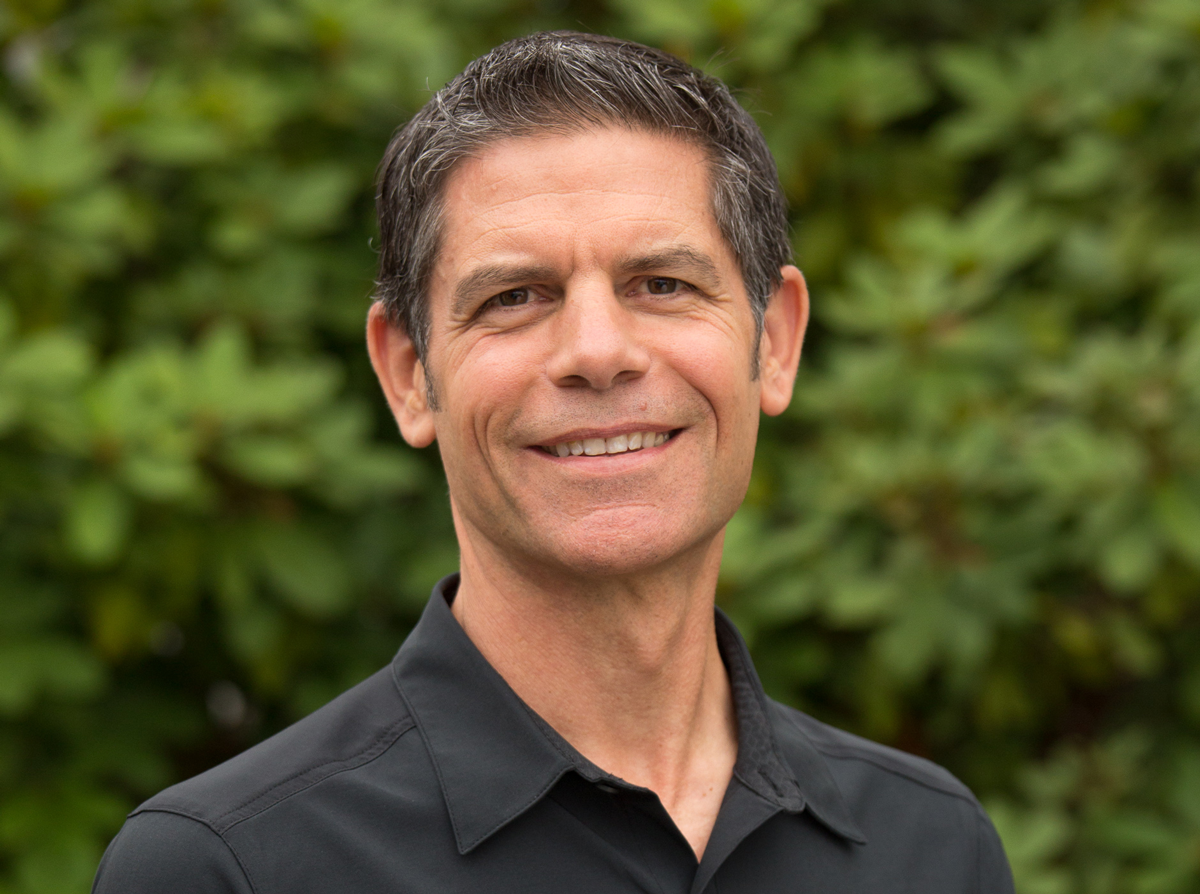 Hopcus is shifting into the new role where he will relocate to PrAna's headquarters in Carlsbad, CA. He previously served as SVP of North America for the Columbia brand. He joined Columbia Sportswear in 2013. Meanwhile, Joe Craig, an eight-year COLM veteran who has served as VP of U.S. apparel sales for the Columbia brand since 2013, is taking over as SVP of North American sales. And Dean Rurak, a 21-year company veteran who has been VP of Apparel Merchandising since January, is now the Columbia brand's VP of U.S. apparel sales.
Hurricane Relief Update
An hour-long Hand in Hand telethon tomorrow night will raise funds for victims of Hurricanes Harvey and Irma. Already, the Michael & Susan Dell Foundation and Apple have donated $5 million each to the cause.

Meanwhile, other industry organizations and sports figures continue to help the cause. The NFL's JJ Watt has now raised $30 million in 13 days following an initial goal of $200,000 for those affected by Harvey. Academy Sports + Outdoors has donated more than $2.5 million in Harvey aid as its Katy, TX headquarters continued as a command center and shelter for hundreds of first responders. The retailer, which has 37 stores in the greater Houston market, also organized a customer donation effort at all of its 238 stores nationwide and online at redcross.org/academy with all donations pegged for the American Red Cross. Hanesbrands, meanwhile, donated more than $2 million worth of underwear, socks, T-shirts and fleece shipped from its NC, CA and VA distribution centers into Houston.
The Buzz
CVS Pharmacy is installing "Health & Wellness" vending machines across the Northeast, including Boston's South Station and LaGuardia Airport in New York, that will feature 70 products. Selections are said to include over-the-counter remedies, vitamins, healthy snacks and office supplies. No word yet if companies in sporting goods segment will be part of the effort, which kicks off with 25 installed machines by Oct. 31 and in office parks and on college campuses.

Amer Sports recently altered its 2020 Growth Plan to "mid-single digit organic, currency-neutral growth" instead of a prior revenue target of 3.5 billion euros ($4.2 billion) by 2020.

Camtrade Footwear is introducing new women's athleisure footwear collection under its Secret Celebrity brand this fall that will be expanded for Spring 2018.
Tubes of the Week