Premium Sneaker Market in Crisis
By bob mcgee – September 5, 2017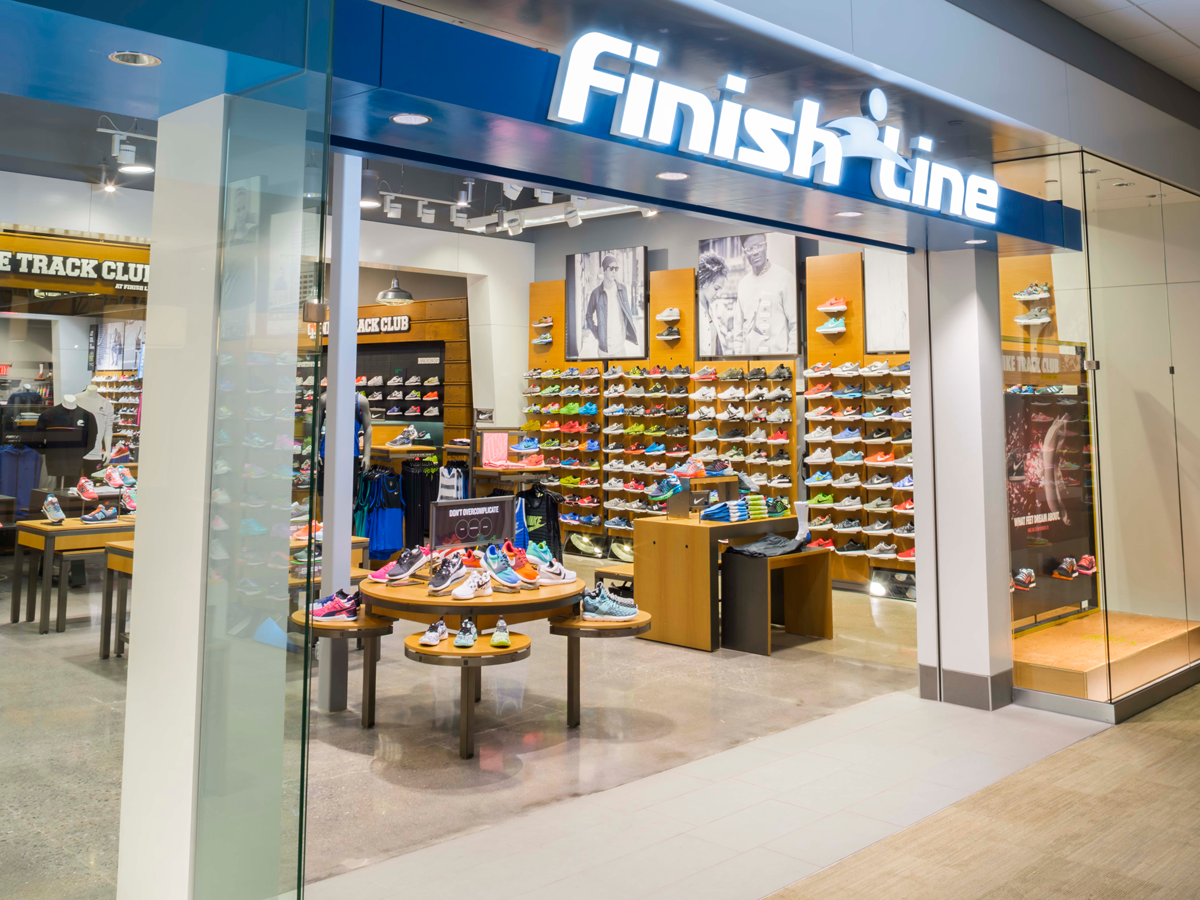 The already battered premium-priced, performance athletic shoe market took two more direct hits last week that left some speculating that it might not recover until next year's Back-to-School period. Nike and The Finish Line were at the center of the storm. In Beaverton, the second round of a previously announced 1,400 layoffs (an estimated 1.9 percent of the Swoosh's global workforce of 74,000) commenced. One of the casualties, Tiffany Beers, a 13-year Nike veteran and special projects engineer who was the creative force behind the Hyper Adapt 1.0 and self-lacing MAG shoe, is moving on to Tesla, which former Nike executive Willem Haitink joined in April. Meanwhile, at Nike advertising agency Weiden & Kennedy, managing director Tom Blessington is off to Youtube as VP of brand, media and experiences.

The latest Nike exodus came days after Morgan Stanley proclaimed, "Nike has lost its core sneaker enthusiast customer to Adidas" and The Finish Line, citing sales and gross margin pressures from the highly promotional athletic shoe market before and during the Back-to-School season, pre-announced weak second quarter results and simultaneously lowered guidance for the remainder of the fiscal year. FINL shares fell 28 percent after the revised outlook was released.

Cannacord Genuity was quick to cite the persistent promotional environment for athletic shoes and Nike's "innovation lull" as the key contributors that are "crippling the retailers." In its August 29 report, the investment house suggested sales of Nike's previously top-performing platforms in Roshe, Hurache and Jordan Retro were slowing at a faster rate than anticipated and the Adidas BOOST platform is still facing manufacturing constraints.

One bright spot for all marketers and retailers of premium athletic shoes, including Nike, is word that consumers' appetite for new and innovative products remains strong. Build and market it and they will come and buy. That forecast bodes well for the athletic shoe brands that can speed up their supply chains and release the proper quantities of product to whet consumer appetites without oversaturating the market. Sneaker historians might remember that Nike has been in this market position before in the late 1980s when it lost its dominant U.S. market share lead to Reebok only to come storming back before decade end in the then $4.5 billion U.S. athletic shoe market.

Finish Line, which expects to report a 7 to 8 percent decline in inventory level, expressed confidence that it will be able to enhance its merchandise assortments to improve its topline in early 2018. But some circles, given the current traditional retail and athletic shoe climate, wondered if there is a real need for two mall-based purveyors of premium-athletic shoes.

Caleres-owned Famous Footwear, like rival DSW, realized an uptick in its sneaker business in the second quarter, bolstered by a 20 percent increase in lifestyle athletic with men's and women's athletic comps rising mid-single digits and kids' gaining high-single digits. The retailer said the addition of Under Armour in its merchandise assortment was a key contributor to its 2.8-percent increase in second quarter comparable store sales. Shoe Carnival reported a slight decline in its second quarter adult athletic comparable sales, which it attributed to a decline in men's basketball and continued strength in men's and women's running. SCVL said it believed the positive athletic and athleisure trends will continue in the family footwear retail segment and re-allocated buy dollars to both segment for fall.
Lululemon's 'Best Kept Secret' Could Equal 25% of Biz by 2020
By bob mcgee – september 5, 2017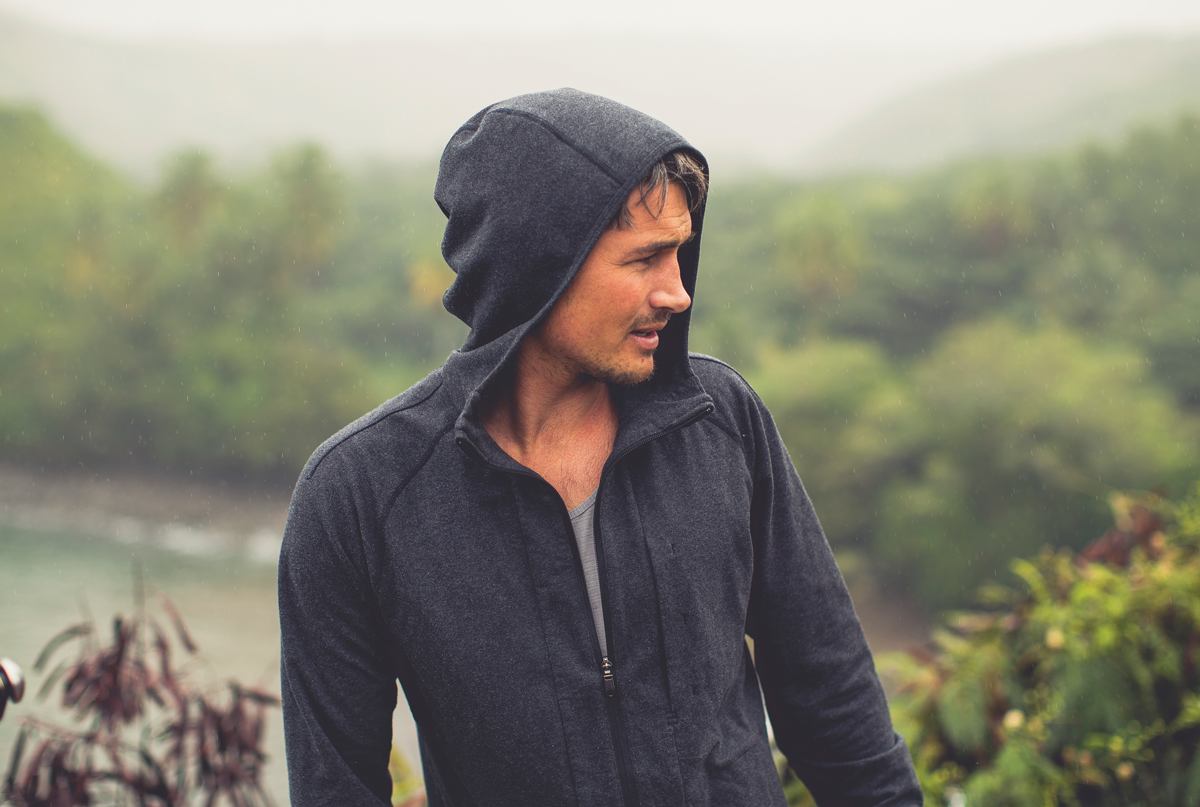 The men's segment holds huge upside potential for lululemon, which would like to grow its men's business to $1 billion by 2020, equal to 25 percent of its overall revenue objective of $4 billion by the end of the same year. The brand's first focused men's marketing effort, an extension of "This is Yoga," will debut this month and extend through the holiday season.

"Men's is still one of our best kept secrets and we will focus on guest acquisition and talking to men in unexpected ways through curated and targeted experiences, community activation and co-located stores," CEO Laurent Potdevin told analysts last week. Sales of men's pants and shorts increased 23 percent in the second quarter.

Elsewhere, lululemon is preparing to debut its newest fabric for high intensity workouts such as spinning, Everlux, in the third quarter, re-opening its Fashion Island ivivva location in the coming months to join seven remaining ivivva doors in key markets, and exploring supply chain production in Haiti with a sourcing partner. Meanwhile, the company's footwear pilot in 23 select stores with Athletic Propulsion, which is not calculated into 2020 topline goals, has helped lululemon learn how to add the category to all of its stores. The chain will add footwear online for the holiday season. The company also sees upside topline potential from both high-margin accessories and outerwear, both of which are receiving a greater focus.

On the personnel front, Duke Stump, EVO of Brand and Community, and Gina Warren, EVP of People, are both departing by month's end along with Director Steve Collins. Tricia Patrick from Advent Intl. has joined the lululemon board.

Overall, lululemon generated a 13 percent improvement in second quarter revenues to $581 million as comparable store sales jumped 2 percent and total square footage increased 11 percent on 42 new company stores. Two dozen of them were in the U.S. The company is currently forecasting a low-single digit in comp sales in FY17 as total revenues hit the $2.545-$2.595 billion range.
Genesco Banners Going in Different Directions
By bob mcgee – september 5, 2017
Journeys showed positive momentum in the second quarter, helped by an adjusted assortment that outperformed expectations and helped contribute to stronger results as the third quarter began. August was the fifth consecutive month of positive same store sales for the banner that realized improved year-over-year traffic during the month. Genesco senior management says it's "enthusiastic" about Journeys' in-store and online results and the overall trajectory of the business. Second half sales for Journeys are projected to be flat to up slightly more than 1 percent. 
The number of email campaigns is being increased 20 percent with the number of catalogue mailings forecast to increase 40 percent in the second half. The company has promoted the banner's chief merchandising officer, Mario Gallione, to president. He will report to James C. Estepa, CEO of The Journeys Group.

The storyline for GCO's Lids segment was contrary in the second quarter as comps fell in each month of the period on a sustained decline in store traffic. The poor trends have continued into the third quarter and Bob Dennis, Genesco CEO and president, said the banner's difficult comparisons against last year's historic Cubs' World Series victory will impact the fall headwear business no matter who faces off in the Fall Classic. However, there would be a "meaningful difference" between a Yankees-Dodgers' World Series and a championship run by the Cleveland Indians. Lids' inventory rose 1 percent in the second quarter as total sales dipped 5 percent. Margin pressure in the banner will continue throughout the third quarter as Lids clears NBA and NHL product ahead of vendor transitions, including Nike for the NBA. By holiday, more than 1,000 Lids locations will offer customized embroidery on items as the banner increases its digital ad spend by 60 percent, largely in the area of page search.

While lowering Genesco's FY outlook, Dennis did emphasize the Nashville company's objective to future enhance its omni-channel strategy. The plan will focus on lowering real estate risk and rents; enhancing the in-store experience to drive traffic; tightening the rein on capital spending; further building out omni-channel and digital capabilities and strengthening the equity of the company's retail brands. Genesco is seeing rent reduction all tiers of malls, the largest in the least productive ones. The company thinks it will have the ability to favorably adjust the rent structure for nearly 50 percent of its doors over the next three years.
Report: Amazon is Far from Ruling Retail
By bob mcgee – september 5, 2017
Unlike some small retailers, Moody's isn't afraid to take on Amazon. In a seven-page report issued last week, the New York investors service separated fact from fiction about Amazon.  

Among key report findings: 
• Amazon is still a long way from dominating retail. It has a miniscule share of brick-and-mortar and only 10 percent of total U.S. sales are currently generated online.  

• Apart from sales growth, Amazon has weaker performance than the large retailers. The company's stock has been outperforming retailers, largely on the growth on its web services business and the potential for future expense cuts that would enhance profitability.   

• Amazon Prime membership estimates are "seriously overstated" and likely closer to 50 million versus Costco's 86.7 million memberships.

• Amazon is not outperforming the retail universe in operating margin or any profitability measure, only sales growth. "Amazon is actually the weakest of the large retailers, excluding sales growth," Moody's writes, later suggesting, "…the equity markets' infatuation with Amazon's stock is forcing retailers to manage more irrationally for short-term performance, which could have bad repercussions for those concerned…"
Billabong's Americas Biz Has Turned Corner
By bob mcgee – september 5, 2017
Senior management of the publicly traded Australian company is optimistic about the Americas, a top priority for the Group's turnaround, following a strong second half that included 25 percent growth in ecommerce and market share growth for its Billabong and RVCA brands in the core specialty channel.

Billabong, which realized a 380-basis point improvement in Americas' gross margins in the second half, posted a 7.5 percent decline in annual constant currency revenues to the equivalent of $344.2 million for the 12 months ended June 30. Brick-and-mortar comps were 2.3 percent higher for the year while ecommerce as a percentage of sales was 7.4% (approximately $25.4 million) and highest among all geographic regions.

The company's intense focus on the region during the second half, in the face of challenging market conditions, centered on planning the top line conservatively, controlling inventories (they fell 14 percent for the FY), streamlining the organization, cutting costs, improving owned retail through simplified assortments and improved merchandising and growing ecommerce. The latter was paced by a 32 percent increase for the Billabong brand in North America.
In & Out
By bob mcgee – september 5, 2017
Mizuno USA has parted ways with Mark O'Brien. He took over as president in January after joining the Norcross, GA company in 2015 as VP of brand management and marketing.

Deckers Outdoor appointed John M. Gibbons as Chairman on September 1 to replace Angel Martinez, who will remain a company director.

Amer Sports has appointed Bernard Millaud as a special advisor to Heikki Takala, president and CEO, following his resignation as president of the company's Cycling Group.

Caleres hires Malcolm Robinson to oversee strategic growth initiatives, including Allen Edmonds and international expansion.
The Buzz
By bob mcgee – August 28, 2017
Adidas completes divestiture of Montreal-based CCM Hockey for $110 million to an affiliate of Birch Hill Equity Partners.

Big Rock Sports acquires Redl Sports Distributors, the Canadian wholesale distributor of fishing, hunting, shooting sports and camping products, from Maurice Sporting Goods. Big Rock acquired KTL Canada in 2015.

Bridgestone Sports says its first half unit shipments set a new record, which it attributed to an aggressive marketing campaign and a new, proprietary golf ball fitting launch monitor app.

Peak Sports, the Chinese brand, has introduced the first 3-D printed basketball shoes endorsed by basketball player Dwight Howard, three months after debuting "FUTURE I" 3-D printed running shoes.

Timberland has begun working with the nonprofit Smallholder Farmers Alliance to re-introduce cotton as an agricultural export crop in Haiti. The alliance builds on Timberland's 2010 self-sustaining agroforestry model where the VFC-owned company planted five million trees on the island country.
Tubes of the Week