Helping Houston
By bob mcgee – August 30, 2017
Industry companies and sports figures are reaching out to help "H-Town," the country's fourth largest metropolitan area with 6.5 million residents and host city to three Super Bowls since 1974.

Camping World, the public retailer launching the Gander Outdoor chain in November, is attempting to raise $4 to $5 million for those displaced and economically impacted by the devastating rains from Hurricane Harvey. CEO Marcus Lemonis took to Twitter to tell folks that all of the chain's stores across the U.S. will be accepting new or gently used clothing for Houstonites. Camping World, whose store in Katy, TX remained closed yesterday, is promising to transport all items to its doors in San Antonio, TX; Tyler, TX or Shreveport, LA for eventual distribution to those in need.  Additionally, Camping World is promising to match all cash donations made in any of its 139 locations, up to $2 million, to the American Red Cross.

Meanwhile, The NFL Foundation and the league's Houston Texans and New England Patriots have each pledged $1 million for Harvey relief efforts. Funds from the local franchise and league's charitable arm will go support the Red Cross and Salvation Army. Patriots' owner Bob Kraft, who has witnessed two of his team's five Super Bowl victories in Houston including the overtime win over Atlanta February 5, will match up to $1 million donations to the Red Cross from the champs' fans.

Bass Pro Shops, still slated to close on its acquisition of Cabela's sometime this fall, is donating 80 Tracker boats to government agencies and rescue organizations in the Houston market as well as $40,000 worth of food supplies. KL Outdoors/GSC Technologies, which manufactures the majority of its products in Muskegon, MI, is paying for the shipping of 2,000 personal watercraft and a truckload of jon boats purchased by Walmart to the Houston area. Also, KL is donating approximately 50 jon boats to Academy Sports + Outdoors, whose corporate headquarters in Katy, TX is some 30 miles west of downtown Houston, to aid in ongoing rescue efforts.

"In the past, Academy has prided itself on providing a quick response with trucks of supplies to communities impacted by natural disasters. This time, the storm hit home," the retailer wrote on a Facebook posting. "We are doing everything we can—we've made our headquarters available to team members as a shelter and to first responders as their base of operations. We are supporting first responders supply needs in Houston and all of the surrounding communities where we are able, and where we are open, we are helping customers get much-needed items."
Houston professional athletes are also pitching in with contributions. Texans' defensive lineman J.J. Watt took to Twitter after his fundraising efforts surpassed $1.5 million, promising to hit the $2 million mark. Later, he upped his goal to $4 million after exceeding $3 million. And NBA point guard Chris Paul of the Houston Rockets donated $50,000 to help those affected by the storm.
Team Buying Groups Co-Locating Fall Shows
By bob mcgee – August 30, 2017
The Athletic Dealers of America (ADA) and Nation's Best Sports (NBS) are partnering to co-locate their 2017 Fall Buying Shows at the Renaissance Hotel and Convention Center in Oklahoma City, OK from November 10-12. Both NBS and ADA are expected to maintain their respective identities during the co-hosted event that will enable exhibitors to save travel time and expenses.

"(This) will allow us to re-invest in growing the team and retail athletic business," said NBS President Jim Chandley.

ADA President Peter Schneider called the co-located buying show "a positive" for both groups, show vendors and sales representatives that will improve productivity for all attendees while also reducing costs for vendors who will no longer have to attend multiple shows."
DSW Growth Strategy Takes Aim at Dick's, Foot Locker, Athletics
By bob mcgee – August 28, 2017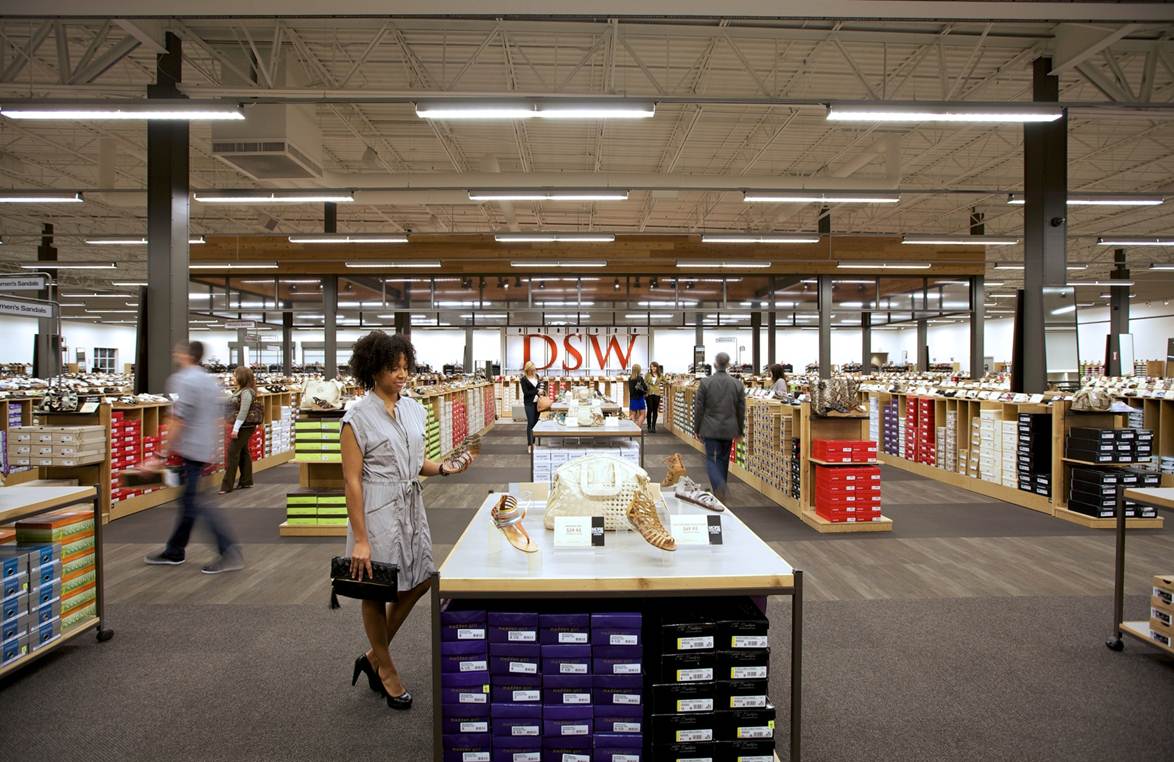 DSW is getting more aggressive in the athletic footwear category. DSW has hired former Foot Locker, Dick's and Academy Sports + Outdoors executive Kirk Persson as SVP/GMM for men's and athletic.

The parent of 510 Designer Shoe Warehouse stores is stepping forward with a growth strategy that relies on more technology investments; greater leverage of its 25 million frequent buyers with more customer services and experiences; learnings from a new store prototype that puts 40 percent more styles and sizes on the warehouse floor; and more emphasis on kids and athletic styles in its assortments. The retailer said performance and fashion athletic outperformed its period growth that will lead to new brands and exclusive offerings going forward.

"…We have chosen to invest in marketing this fall to re-inforce DSW's mind share in our trading area and compete fiercely in the balance of the year," CFO Jared Goff told analysts last week as DSW reported its first positive quarterly comparable sales increase since 2015 and a 3 percent increase in total sales to $680 million.

The first phase of DSW's new customer loyalty program is scheduled to rollout in Spring 2018 with a number of new services and quicker ways for members to earn rewards. Management is short on specifics on the timetable for a new store redesign rollout, but confirms it will allow for "more compelling product stories and creates room for new…ways to serve previously unmet customer needs."

Poff and CEO Roger Rawlins did confirm the retailer is co-developing proprietary software that will enable "full visibility" throughout the channel, allowing customers to see online what they have bought, where they bought it from and their personal wish lists. Already, 50 to 60 percent of the retailer's digital demand is being fulfilled by stores, partially through buy online, pick up in store. Kids' offerings, currently in 60 percent of stores, are being added to 100 more locations next spring.
Retail Giants Making Moves
By bob mcgee – August 24, 2017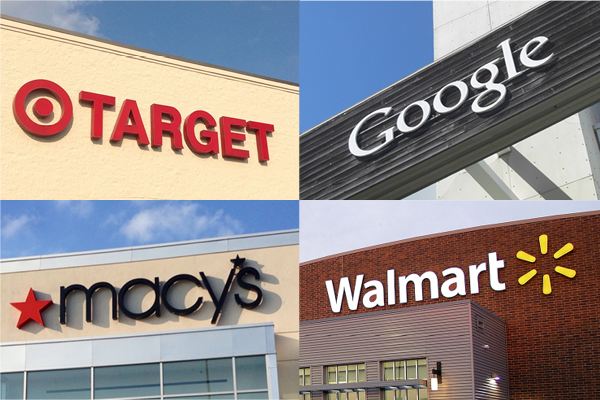 With the crucial fourth quarter five weeks away and Amazon's influence and dominance among consumers continuing to rise, other large retailers aren't standing idly by. Instead, they are making key investments and changes to shore up their respective strategies to compete more effectively for consumer shopping dollars tomorrow and beyond.

Former eBay SVP Hal Lawton will join Macy's as president on September 8 where he will work alongside CEO Jeff Gennette. The retailer is streamlining its merchandising, private label and planning function into a single operating unit that's will result in approximately 100 job cuts but annualized savings of $30 million. Jeff Kantor, a 35-year Macy's veteran, is taking over as Chief Merchandising Officer and will help oversee an internal movement to increase the banner's exclusive merchandise assortment to 40 percent of total from 29 percent currently. Last week, the retailer tapped BBDO NY as its new creative agency of record.

At Walmart, the discount behemoth is partnering with Google. The partnership is about Walmart selling more products on Google Home voice-activated devices and having orders delivered by the Google Express shopping and delivery service, which has eliminated membership fees and other requirements. Costco and Bed Bath & Beyond already sell through Google Home.

Target, meanwhile, is spending an estimated $5 million per location on 110 remodels this year as part of a multi-year effort to refresh more than one-third of its 1,800 locations by the end of 2019. At least part of the inspiration for the new in-store looks will come from the chain's new $10 million makeover of a downtown Minneapolis store that features embedded beacons in all light fixtures. The technology will allow shoppers to open a map in their Target app, locate themselves and find special Cartwheel offers.

Additionally, Target is overhauling its portfolio of private brands by launching 12 new labels over a two-year period and moving toward a "stronger everyday price proposition" with a pullback on excessive promotions. With its Cat & Jack kids' brand recently crossing $2 billion in sales, Target is slated to launch Joy Lab, a new women's athletic fashion apparel brand that inspires fitness through fashion, in October. Also, for the holiday season, Target intends to increase the number of ship-from-store locations for digital orders to 1,400 by adding 350 more stores to the service.

"When we are at our best, our model delivers the best of both mass and specialty retail," Target CEO Brian Cornell told analysts earlier this month.
Retail Round-Up


Adidas Partners with Concepts

By bob mcgee – August 28, 2017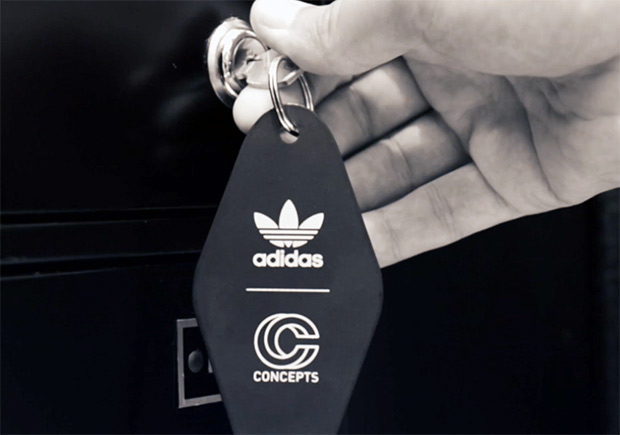 Adidas, perhaps taking advantage of the 152,000 college students that will descend on Boston this month to attend one of Beantown's 35 colleges, universities and community colleges, partnered with boutique operator CONCEPTS to open a new store at 73 Newbury Street on Friday. Friends and Family of the new adidas CONCEPTS locations were given pairs of custom UltraBoost 3.0. Days before the official opening, the Three Stripes and retailer launched a citywide scavenger hunt with a series of 21 keys that had the possibility to unlock a giveaway package of special adidas releases. Besides its new Newbury Street store, CONCEPTS has stores on Hudson Street in New York City, in Cambridge, MA near Harvard and in Dubai.

Elsewhere,
• ASICS America has opened its first store in The Gopher State. The 2,095-square-foot store, featuring the brands running and training gear is located in the Mall of America in Bloomington, MN.
• Modell's Sporting Goods increased its door count to 159 with the opening of its second Harlem store on 125th Street on August 24.
• The Finish Line is partnering with Migos, naming the hip-hop group as creative directors for the Indianapolis-based retail chain. Migos is expected to develop the overall style and theme for several upcoming FINL product shoots.
• REI received more than 500 submissions for its nonprofit Force of Nature Fund that will ultimately support 26 organizations with grants from the co-operative ranging from $5,000 to $25,000. Those receiving funds include the Ice Age Trail Alliance of Wisconsin ($15,000) and Big City Mountaineers ($25,000).
NB Nets Huge IP Win in China
By bob mcgee – August 28, 2017
Earlier this month, a Chinese intermediate court ruled that three Chinese defendants—Zheng Chaozhong, Xin Ping Heng Sporting Goods Ltd. and Bo Si Da Ke Trading Ltd.—who made shoes under the New Boom brand have infringed on the Boston company's signature slanting "N" logo and were ordered to pay 10 million yuan ($1.5 million) in damages to New Balance.

Immediately, attorneys called the court award the largest ever granted to a foreign business in China. The ruling was disclosed weeks after Chinese President Xi Jinping announced he would work to punish the country's trademark infringers, and President Trump ordered an investigation into the Asian nation's IP practices.

"Although this sort of decision is still rare, it sends a strong and powerful message that should make it easier for foreign brands doing business here," Carol Wang, a lawyer representing New Balance told Reuters.

New Balance, which has been in the Chinese market for nearly 15 years, has more than 2,000 stores on the mainland. According to the court decision obtained by the New York Times, the defendants in the case "seized market share from New Balance" and "drastically damaged the business reputation" of the brand.
Connect Going It Alone Until Fall '19
By bob mcgee – August 28, 2017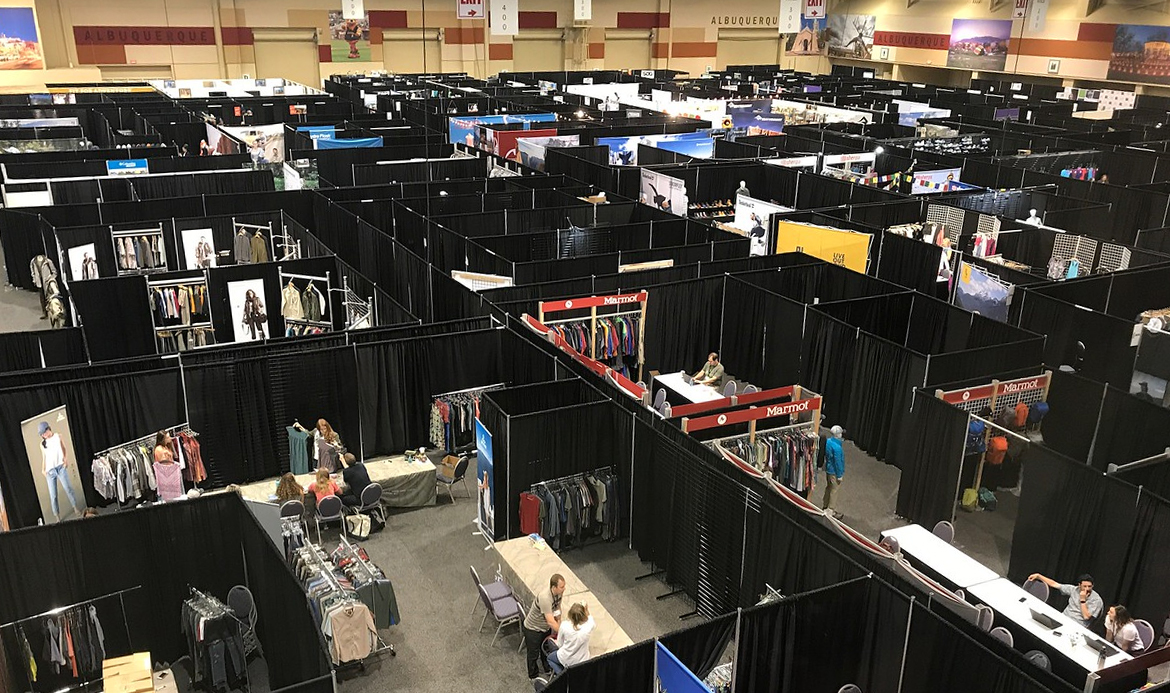 The paper-writing, invitation-only trade show from the Grassroots Outdoor Alliance will not co-locate with Outdoor Retailer until at least Fall 2019 following a unanimous vote by the GOA board earlier this month. Under the guidance of GOA President Rich Hill, Connect is currently searching for venues for its Fall 2018 and Summer 2019 shows. The search is expected to be nationwide, including the Rocky Mountain region. An announcement on venues through Summer 2019 should come over the next month.

Connect will be in Knoxville, TN this fall (Nov. 7-10) and in Spring 2018 (June 14-17).

"As you know, Connect is uniquely built around the buyer experience, prioritizing efficiency, and enabling easy 'connections' to be made among attendees," Hill write to GOA members recently. The 170,000-square-foot exhibition, which regularly features the top 30 percent of the nation's outdoor specialty stores, aims to be in a location within walking distance of lodging, restaurants and other amenities. Recent attendance was up 12 percent year-over-year with the number of attendee appointments increasing 20 percent to 6,800.

Hall says Connect's objective remains to eventually co-locate with OR, but adds the scenario will only occur when "the location allows us to maintain or exceed the value delivered at previous venues.

"It will always be committed to efficiency and ease of attendance, will always be built around the buyer experience, and will always be a place that creates easy "connections" among attendees."
Dominican Republic Sets Footwear Strategy
By bob mcgee – August 21, 2017
The first two phases of a five-year development plan aimed at attracting more footwear manufacturing to this Caribbean nation of 10.65 million on the eastern half of Hispaniola are nearing completion. The Dominican government, which has made growing the country's footwear industry a top priority since 2014, has completed construction of the Footwear Training and Technology Institute (FTTI) in Santiago de los Caballeros.

In 2014, the Dominican Republic government created the National Footwear Commission (NFC) to identify all legal, economic, financial and operative measures that must be taken to increase the nation's annual footwear exports to 50 million pairs by 2020. Currently, 29 operating companies, up from 19 in 2010, produce styles for more than 25 brands, including Timberland, Justin Boots, Sperry Top-Sider, UGG, Cabela's, Cole Haan and Clarks. Footwear exports rose nearly 36 percent between 2010 and 2016 to $425 million. The country's second-largest city of Santiago currently hosts more than 93 percent of all footwear and leather manufacturers, which generate more than 17,000 direct jobs. The D.R. government is intent on training at least 30,000 for jobs in the footwear sector before 2020. That task will be made easier with the installation of sewing, cutting and finishing equipment from Taiwan that be installed in the FTTI in November and December. Subsequently, the FTTI will set about preparing and certifying 180 trainers for its own operation and existing factories.

In 2019, phase three and four of the country's footwear development strategy—preparing and certifying at least 20 specialists in footwear engineering/shoemaking and creating training and certification capabilities for product design and development—will be implemented. Additionally, teachers will be certified to teach courses on quality standards, certification and product safety.

In strategy's final phase in 2020, the Dominican Republic intends to establish an analytical testing laboratory for footwear that will test materials, components and finished goods in a number of areas. The country also continues to work on infrastructure improvements, including electricity where five new plants went online in 2016.
Changes Coming to U.S. Public Lands
By bob mcgee – August 28, 2017
U.S. Interior Secretary Ryan Zinke confirmed last week that none of the 27 U.S. monuments, designated over the last 21 years will rescinded. But Zinke did see he advocate for boundary changes to "handful" of monuments and may consider allowing drilling, mining or other industries on the sites.

The Secretary's vague decision, which offered few specifics, came four months after a Trump Administration executive order directing the department to review all monuments. It also was made a week he received a letter from more than 350 outdoor businesses and executives that underscored the importance of the monuments. Earlier this summer, Zinke confirmed no changes would be made at monuments in Arizona, California, Colorado, Idaho, Montana and Washington but that Bears Ears in Utah would be downsized.

In another development, the National Park Service last week rescinded a five-year old "water bottle ban," suggesting visitors can best decide how to hydrate themselves and their families. After the action, 23 of the country's 417 NPS sites stopped selling bottled water in an effort to reduce litter. Despite the reversal, national parks will continue to urge visitors to pack their own bottles and use refill stations instead of throwaway bottles.
The Buzz
By bob mcgee – August 28, 2017
Escape Fitness, ahead of Saturday's Floyd Mayweather boxing match against the UFC's Conor McGregor, announced that its equipment has been installed in the new UFC Performance Institute in Las Vegas. Escape products in the 30,000-square-foot facility for all athletes competing under the UFC banner include the brand's fitness competition kettle bells, a Lateral Speed Resistor and the Reaction Probounder.

Fanatics is reaching potential customers via 25-percent discount coupons adhered to the side of coffee cups from Dunkin Donuts.

Sports & Fitness products will receive an aggregate $16.5 million annually in tariff relief in the proposed Miscellaneous Tariff Bill package that will go before Congress in November. The reduced rates would go into effect on Jan. 1, 2018 and last three years before they would need to be renewed.

Nike, Adidas, and Under Armour will increase their respective Direct-to-Consumer sales in the U.S. by $3 billion, 500 million euros and $375 million by 2021, according to Cowen estimates.

PGA Reach, the charitable arm of the PGA of America, is named an official charity partner of the 2017 TCS New York City Marathon on November 5.
Tubes of the Week