Industry Reacts to U.S./Paris Climate Accord Withdrawal
In the face of President Trump's announcement that the U.S. will withdraw from the historic 2015 Paris climate agreement that 195 countries signed onto, the outdoor industry and sportswear giants Nike and Under Armour voiced opposition to the move and vowed to continue their respective efforts focused on a low-carbon growth economy.
Read More...
BREAKING NEWS
Cabela's Merger Vote Set for July 11
The UGG, Teva and Hoka One One parent intends to improve its operating margin to 13 percent over the next two fiscal years through a number of measures. Among them: reducing its product development cycle, consolidating its factory base, continuing the migration of production away from China and more retail store consolidation.
Compass Diversified Buys Crosman
The Westport, CT parent of nine companies, including Liberty Safe, has purchased Crosman, the East Bloomfield, NY maker of airguns, archery products, optics and accessories for $152 million. Compass previously owned a majority stake in Crosman but divested the business in 2007. For the 12 months ended April 30, the parent of the Crosman Benjamin and CenterPoint brands had net revenues of approximately $118 million.
The Lemonis Touch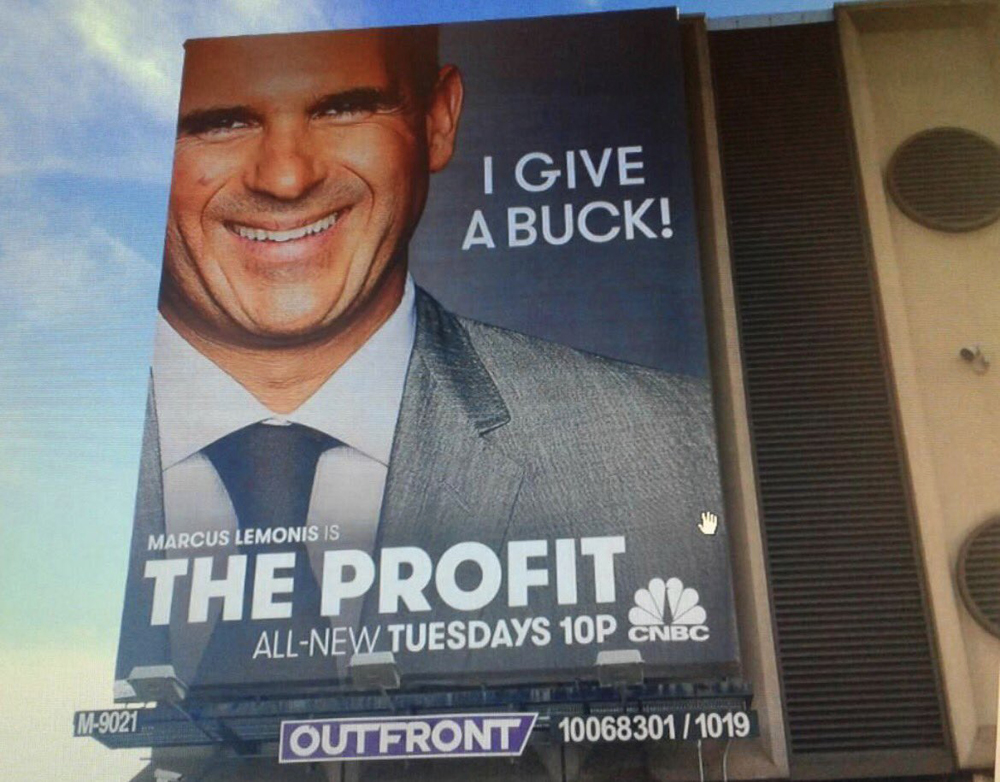 Marcus Lemonis aims to save a struggling plus-size swimwear company in the first episode of CNBC's "The Profit" tomorrow night. He is featured on a Florida billboard touting the show with the slogan, "I give a buck!" But will he have what it takes to rebrand and re-open a refreshed Gander Mountain, which has now filed for bankruptcy protection twice, before the end of 2017?

Time will tell, but there are indications the CEO of publicly traded Camping World is on his way. He is expected to release a list of Gander locations that will go forward this week. Already, decisions to close Gander stores in Rockford, IL; Monroeville, PA and Jacksonville, FL have been disclosed via Twitter. And he's promised his Twitter followers the chain will be renamed "Gander Outdoor" and re-merchandised before November 1. Talks with vendors are underway, although Lemonis has largely been mum about the specific approach the chain will take going forward. With liquidation sales in progress at all Gander locations, some of Lemonis' Twitter followers have expressed dismay about how pricing and liquidations have been handled, telling him the brand name is being tarnished. He, however, appears confident Gander customers will return to a refreshed format--whatever that is.

What is known is that Lemonis will award the winner of a new Gander logo contest, advertised on Twitter, the sum of $50,000 and likely use the emerging logo not only on store signage but also on the chain's own, private label apparel and, perhaps equipment. He also apparently has plans to have most, if not all, of the future doors alongside a Camping World store and lessen Gander's reliance on "hooks and bullets" consumers to focus on more of an outdoor lifestyle message that will be family-centric.
Skating Forward
Peak Achievement Athletics, the company that has emerged from the $575 million purchase of bankrupt Performance Sports Group, will remain in Exeter, NH with co-CEOs leading its sports equipment brands.

Last week, Peak's controlling shareholders Sagard Holdings and Fairfax Financial, tapped a former Nike and Adidas executive who spent 13 years at Bauer Hockey, as CEO of its Bauer, Cascade and Maverik businesses. Edward G.

Kinnaly will also serve as Co-CEO of Peak. He will share that role with an executive to be named, who will spearhead the company's Easton baseball/softball business as a separate arm. Kinnaly was quick to stress the stability of Peak and business acumen of its private equity ownership. "These are buy-and-hold type of investors that build value over the long-term. They are not trying to manage it quarter to quarter," he told the New Hampshire Business Review.

Sagard and Fairfax, which took equity in the former PSG through debt forgiveness and infused the company with $150 million at acquisition, have already determined that Bauer's controversial foray into retail with "Own the Moment" stores in Burlington, MA and the Minneapolis market will not proceed further. The fate of existing retail stores is still to be determined.

As for bankrupt PSG, a June 14 court hearing will determine if the entity can extend the filing deadline for its Chap. 11 plan until August 28. Even if approved, the company will likely be unable to wrest itself from ongoing securities investigations in the U.S. and Canada and the possibility of a trustee claim against former senior executives Kevin Davis and Amir Rosenthal, who allegedly pulled trade orders forward to make quarterly financial figures appear stronger.
Executives on the Move
Ed Rosenfeld, Chairman and CEO of Steve Madden, is the new chairman of the Footwear Distributors and Retailers of America. He was among a number of executives hired or promoted last week. Also at the FDRA, Mike Jeppesen, president of the Global Operations and Wolverine Heritage Group at Wolverine Worldwide, was named Vice Chairman and Cliff Sifford, president and CEO of Shoe Carnival, was appointed Treasurer. Meanwhile, Rick Muskat, principal of Deer Stags Concepts, will an Ex-Officio member of the trade group's Executive Committee.

Elsewhere,
• Boa Technology has hired industry veteran Shawn Neville, most recently CEO and Chairman of Aerosoles Group, as CEO. During his career, Neville has also worked in senior executive level posts for Reebok Intl., Footaction USA, Keds USA and Avery Dennison.

• Wolverine Worldwide taps Bornie Del Priore, formerly with Tommy Bahama, Tommy Hilfiger and Ralph Lauren Footwear, to lead its newly-created Wolverine Children's Group that will develop the children's category for brands in its portfolio.

• Reebok International promotes 25-year company veteran Chris Froio to general manager of its North American business from brand director in Western Europe.
RISE and Shine
Atlanta-based boutique search firm RISE Talent Acquisition, founded in late 2015 by 25-year industry veteran Rey Corpuz and specializing mid- to senior-level positions, has forged a partnership with the Sports & Fitness Industry Association. RISE places individuals in sporting goods, active lifestyle, apparel and fitness companies.

"We've recently identified a need for additional leadership and are confident that RISE will enhance membership value and employ individuals that contribute to our company's success," said Tom Cove, president and CEO of the trade organization.
Tubes of the Week
The Buzz
Amazon last week cancelled 'Style Code Live,' a weekday daily online fashion and beauty show after 15 months.

Dick's is opening new stores in Miami, Aventura and Sunrise, FL and Torrance, CA this month.

MC Sports wants to convert its three-month old, Chap. 11 bankruptcy to Chap. 7 or have the court dismiss the case altogether. All of the chain's 68 stores closed last month.

Payless is seeking bankruptcy court permission to close an additional 112 stores that would grow to 296 if it doesn't get rent concessions from landlords. The added closures would bring the total doors shuttered to 781.

Vista Outdoor, parent of Federal, CamelBak and Bell among others, sees Moody's drop its credit rating due to the company's weak operating performance and concerns over when anemic demand for recreational firearms and accessories will stabilize.

Walmart has begun a trial "last mile" delivery program in New Jersey and Arkansas that enlists store associates to deliver customer packages on their existing commutes home from work. No official word yet on how the associates will be compensated for their efforts that are expected to expand the retailer's reach further into suburban and rural markets.