Woman's Day
On the eve of Mother's Day Weekend, Dick's Sporting Goods, the industry's largest full-line retailer, announced its top two senior executives will be women by month's end. Adidas, on the same day, promoted a 20-year company veteran to its supervisory board, the first woman on the panel in nearly 25 years. Six weeks ago, outdoor retail co-operative REI, which counts women as 40 percent of its senior leadership team, revealed a year-long mission to advance gender equity in the outdoors. Heading into the back half of 2017, it's clear this will no longer be the sporting goods business your father remembers. Read More...
Japanese Firms Look Ahead
ASICS America, which represents the brand in the U.S., Canada, Mexico and Brazil, had a number of significant developments in the first quarter ended March 31. Most notable were the establishment of a Product Creation Studio in Boston that expands the brand's U.S. presence to both coasts, and the launch of ASICS' first global social running initiative dubbed the SMSB Crew as the label aims to expand beyond performance running. Read More...
Wolverine Wants to Get Closer
Wolverine Worldwide has acquired OnlineShoes.com, which had over 35 million site visits in 2016 and has a database of nearly four million consumers, as it prepares to launch a unified consumer database that it hopes will provide insight on how its customers engage with and shop its 12 brands. Senior management says the company intends to leverage the emerging database to "accelerate growth across its portfolio of brands" and return to mid-single-digit underlying revenue growth and a 12-percent adjusted operating margin in 2018. The company also continues to explore a variety of alternatives for several of its brands. Decisions should be announced shortly. Meanwhile, since the start of the fiscal year, Wolverine has shuttered 180 stores, including all Stride Rite and Track-N-Trail locations, and another 30-40 will close by year-end.

As for the performance of its top brands in the first quarter, Saucony was described as performing better than expected with its core technical running business up more than 10 percent fueled by the introductions of the Freedom ISO and Guide. Overall, Saucony revenues dipped mid-single-digits in the period ended March 31 with the U.S. described as "basically flat" to down "low single digits" in footwear impacted by softness in its Originals category.

At Merrell, which should have a new president in place within the next three months, FY revenues are forecast to grow in the mid-single-digit range. The brand grew "low single digits" in the first quarter with gains in the U.S., Canada, Latin America and Asia Pacific and e-commerce growth of more than 20 percent. The performance outdoor segment was driven by the Moab 2 and Nature's Gym collection, but the active lifestyle segment remained challenging.

Elsewhere, Sperry sales fell low-double digits in the first quarter, and sales of Keds, working on a new distribution strategy focused on fewer points-of-sale by exiting certain distribution channels, fell in the mid-teens.
Golf Biz Continues Evolving
Adidas, following the lead of Nike eight months earlier, has at last exited the golf equipment business. After pursuing a sale of TaylorMade for almost two years, The Three Stripes last week announced it is selling the golf business to private equity firm KPS Capital Partners for $425 million. KPS has signed Rory McIlroy to a reported $100 million endorsement contract to play TaylorMade clubs. Terms of the acquisition deal will reportedly require only $200 million cash up front with the remainder due back to Adidas via an earnout and repayment of a loan it is making to TaylorMade.

Days after the Adidas announcement, Acushnet Holdings reported first quarter results with President and CEO Wally Uihlein telling analysts that the category's "correction," marked by fewer Original Equipment Manufacturers (OEMs), longer product life cycles and retail consolidation has at least another 12 to 24 months to run its course.

"However, all-in-all, this correction remains very much a long-term positive and even the conservative and frequently vilified (golf) regulatory bodies are helping breathe fresh air into the industry with an objective of simplifying the rules of golf," Uihlein commented. Among the proposed changes: reducing the number of rules governing competition in every day golf play to 24 from the current 34. One proposed rule change will limit the time searching for a lost ball to three minutes from five currently.

The Titleist and FootJoy parent reported a 61 percent increase in quarterly income for the period despite a 6 percent decline in revenues to $433.6 million as golf club sales slipped nearly 12 percent to $101.9 million and ball sales rose 2.9 percent to $134.2 million. With the exception of Korea, all regions experienced revenue declines in the period, including a 3.0 percent drop in the U.S. to $223.1 million.

Uihlein described early-year golf sell-through trends in the U.S. as "somewhat normalized," adding, "Everybody is trying to make sense and model this U.S. market in light of the fact that we are down a whole lot of doors…From our vantage point, those left standing are doing better…total sell-through is down a bit as you would expect…but the survivors have done a little better."

Titleist said remaining Nike golf equipment inventory is largely only available in off-course locations currently and will likely "linger through the end of the second quarter."
Massachusetts Bill Would Require P.E. Minimums
Some members of the Massachusetts State Senate and educators want more emphasis on physical education in public schools. A current state bill, deemed unrealistic by some school administrators, would require elementary school students to engage in 150 minutes of physical education weekly with middle and high school students required to get 225 minutes of P.E. per week.

Previous versions of the P.E. bill, introduced regularly since 2003, have all failed. And opponents of the current effort say its unfeasible due to limited resources and time.

But State Sen. Tom McGee, who introduced the latest P.E. bill that would require fitness, health, nutrition and wellness, believes daily physical activity would improve students' ability to learn and focus in the classroom.
Tubes of the Week
The Buzz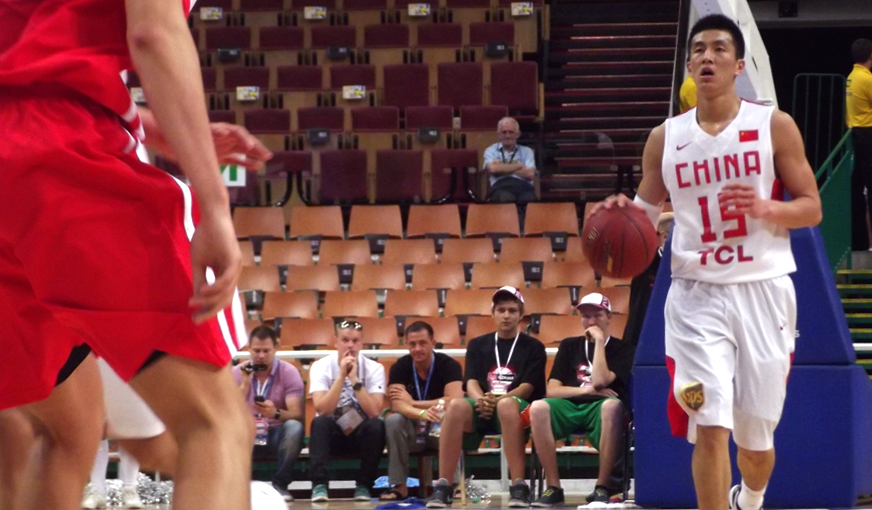 Jordan Brand signs its first Chinese basketball player as an endorser in 24-year old Guo Ailun, who plays for the Lianoing Leopards.

L.L. Bean is opening an 8,600-square-foot store in Boston's Seaport District in Spring 2018 with a curated list of key products in what could be a precursor to more urban locations. The Freeport, Maine company currently has 37 opened or planned retail locations.

Lubrizol reveals the winners of its inaugural TPU DesignFEST Challenge within the Outdoor Product Design and Development program at Utah State University. The winning team of Ryan Anderson and Nathan Larsen created padded sports gloves with enhanced cushioning and wear-resistant grip. Second place, developed by students Logan Reese and Tyler Stewardson, was skateboarding shoes with superior impact absorption and abrasion resistance.

NSGA reports retail sporting goods equipment, athletic footwear and athletic apparel sales rose 2 percent in 2016, according to its latest market report that is now available. Dollar sales of athletic shoes rose 3 percent last year, while equipment and apparel sale each increased 1 percent last year.
Nike launches its SNKRS Stash app for iPhones that has sneakerheads going to secret "stash spots" in exclusive cities to gain access to exclusive products. The initiative, which requires users to have updated payment and shipping information, was scheduled to kick-off in Los Angeles at noon on May 13.

Otterbox, known for mobile phone cases since 1998, has entered the outdoor market with three different sizes of rugged coolers under the Venture label. They range in retail price from $250-$400 and will be available at the company's website and online and in store at Best Buy.

Polygiene, in conjunction with Sinterama, has developed a 100-percent recycled fiber "NEWLIFE" with permanent odor control technology for the workwear and care markets. The process offers customers 100-percent post-consumer recycled, anti-bacterial yearns.

REI is relocating its nearly 20-year old Englewood, Colorado store to 45,000 square feet in nearby Greenwood Village in the fall. The co-operative has nine stores in The Centennial State, including the newest in Dillon that opened May 5.

Timberland signs a multi-year licensing agreement for men's and women's socks, soft accessories and cold weather accessories with Global Brands Group Holding Ltd. of New York and Hong Kong.

U.S. Dept. of Commerce, through its Bureau of Economic Analysis, is seeking public input to assist in defining what activities should be considered "outdoor recreation." The government agency is preparing a formal study and analysis of the outdoor recreation economy to help the public's understanding of the economic impact of outdoor recreation and improve governance and long-term management of public lands and waters. Interested parties are advised to send messages directly to the BEA through the Outdoor Industry Association's new Advocacy Center.