Overton's May Be the Key
The direct-to-consumer water sports retailer, which Gander Mountain acquired for approximately $70 million in December 2007, is the likely linchpin to any outright sale of its bankrupt parent company. Qualified bids to acquire Minneapolis-based Gander Mountain as a going concern, including certain stores, merchandise and the outdoor specialty chain's direct business, are due today. One or more offers is expected. Last week, Gander Mountain asked the bankruptcy court for a "substantive consolidation" of all assets, liabilities and operations. A court hearing on the matter is scheduled for May 1. Read More...
Skechers Targets Active, Young Women
Skechers, in the same week it topped $1 billion in quarterly sales for the first time, rolled out a new footwear line in the U.S. focused on health, wellness and young women on the go. The YOU collection, called a crossover between lifestyle and performance, will be marketed on social media, led by a foursome of healthy living ambassadors—fitness model Koya Webb; vegan and former track star Danette May; New York Pilates expert Katie Yip and social media influencer/superfood guru and yogi Sophie Jaffe. Read More...
Nike Isn't Having a (Lonzo) Ball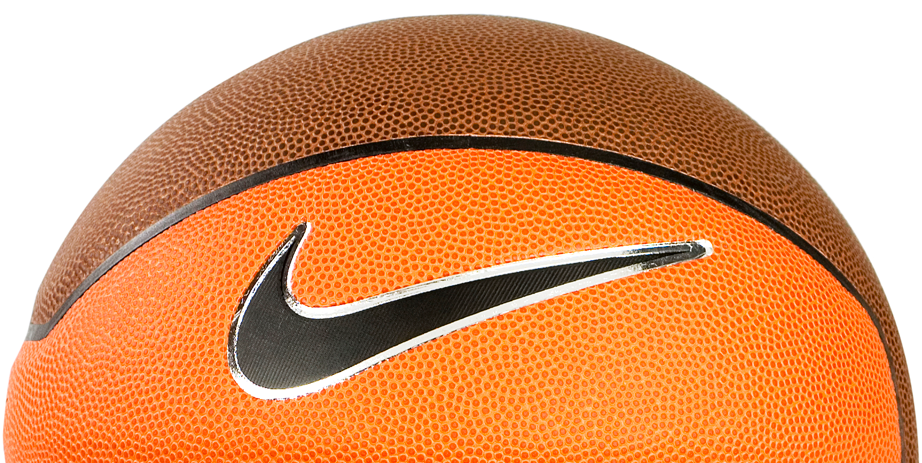 The Swoosh is poised to take over worldwide rights for NBA jerseys, warm-ups and shooting shirts later this summer in an eight-year deal worth a reported $1 billion, but it's looking more certain the dominant basketball company will begin its official league reign without one of the game's top prospects in its shoes or hawking its brand.

Last week, Nike global basketball sports marketing director George Raveling called the outspoken father of UCLA's Lonzo Ball "The worst thing to happen to basketball in the last hundred years."

The statement, tweeted out by numerous outlets, certainly seemed to suggest Nike will not secure the endorsement services of the young Ball either before or after the June 22 NBA Draft. The senior Ball, who has two other teenage sons in LiAngelo, 18, and LaMelo, 15, appears ready to take on the industry leader and basketball behemoth with his own apparel brand, Big Baller. He responded to Raveling on social media on Friday.

"I know I'm on the right step, 'cause if nothing like this happened in 100 years? Guess what-we in a new lane, baby!'" LaVar Ball snapped in his video as he suggested Big Baller will be new competition for Nike.

The Big Baller website currently sells hats for $50-100, $50-60 T-shirts and $60-80 hoodies. But there are no shoes on the site. Might another athletic brand strike an alliance with the senior Ball to make a co-branded basketball shoe for Lonzo?

Stay tuned.
Inside Kicks
Athletic shoe sales rose 3 percent in March, according to NPD, bolstered by a 2 percent increase in average retail price. Unit sales were 1 percent higher.

The women's and children's segments, each growing 4 percent in dollars, paced the gains. Men's athletic footwear sales inched up 1 percent. A colder month throughout much of the country sparked 46 percent year-over-year growth in cold/all-weather boots but hurt baseball and soccer cleat sales, which were each down more than 20 percent. Elsewhere, sales of Classic styles grew 23 percent in March and casual athletic styles were up more than 30 percent year-over-year. Running shoe sales were down 5 percent. By brand, Adidas' dollar sales expanded 4 percent y-o-y on gains in running and casual athletic, but the growth rate in Classics slowed against a big comparison. Nike/Brand Jordan sales increased 2 percent, but the Swoosh remained "challenged" in basketball, running and cross-training, the research group reported. Under Armour sales slipped in March, but distribution in national chains such as Kohl's helped offset "significant losses" in the athletic specialty/sporting goods channel, NPD reported.

Notes:
New Balance is introducing a Boa closure system on the Fuel Sonic shoe ($110, July introduction). Part of the brand's new training collection, it is the brand's first consumer shoe to feature the system. Olympian sprinter Trayvon Bromell had a BOA on his New Balance's during the 2016 Olympics. Meanwhile, NB introduces its first cycling shoe (May 1) and has the next evolution of its lifestyle apparel offering, on target and sharp, due this fall. Adidas Outdoor, which has greatly expanded its apparel offerings for this fall, is expanding the Parley concept to a collection of apparel, including a short and top. Rockport rolls out its Total Motion Luxe line for women in July. Baldinini, a 100-year-old, family-owned Italian-made luxury brand is expanding its U.S. presence with a third outlet store in Orlando this summer. In the fourth quarter, the company, whose retail price points typically range from $400-800, opened full-price doors in Short Hills, NJ; Roosevelt Field (Garden City, NY) and Miami (Brickell City Centre).
Outdoor Groups Set Public March at OR
Representatives from four outdoor organizations—Outdoor Retailer, Outdoor Industry Association (OIA), The Conservation Alliance and Outdoor Alliance—intend to march in Salt Lake City to the state capitol on July 27, the second day of OR Summer Market, to provide show attendees with a platform to express support for the industry's position on federal public lands.

Amy Roberts, OIA executive director, believes the planned "This Land is Our Land" march will communicate that "America's national treasures require investment and effective management today and for generations to come—and they must remain accessible for all Americans."

The 30- to 45-minute march to the State Capitol will commence at 4:30 p.m. on July 27 from the Salt Palace Convention Center along a designated route. It will be followed by a 45-minute rally on issues related to the public lands discussion and action.
Tubes of the Week
The Buzz
Adidas extends its partnership with EXOS, the former Athletes' Performance founded in 1999 in Tempe, Arizona, that focuses on health and performance for elite athletes, the military and business, through 2021.

ASICS America, which recently announced it will open a product creation lab in Boston, has been awarded the U.S. Environmental Protection Agency's Energy Star for its Byhalia, Mississippi distribution center. The Energy Star is awarded annually to commercial buildings that use an average 35 percent less energy than typical buildings and release 35 percent less carbon dioxide into the atmosphere.

Bass Pro Shops' deal for rival Cabela's is moving forward. Under revised terms announced April 17, Bass Pro will pay $61.50 a share for CAB, or approximately $5 billion, versus $65.50 a share or $5.5 billion previously. The new offer, already approved by the board of Cabela's, faces shareholder and regulatory approval before a scheduled third quarter closing.

Darn Tough Vermont, which reported 28 percent first quarter revenue growth that included a 47 percent increase within its Hike collection, has hired former Burton staffer Lance Pitcher as marketing campaign manager.
Dick's Sporting Goods is introducing Second Skin, a new private label collection of compression tops and bottoms retail priced at $40-70. The retailer is working with U.S. distance runner Ryan Hall and CrossFit Games competitor Christmas Abbott to promote the new line that will be available online before being introduced in stores later this year.

The Finish Line is losing a couple of directors after its July 13 annual meeting. Class II Director William P. Carmichael is being nominated as a Class I Director to replace Dolores A. Kunda, who is leaving at the end of her term. Class III Director Norman H. Gurwitz is also resigning on July 13.
Johnson Health Tech hires industry veteran John Young, formerly of Star Trac and Cybex International, as VP of its Pan-Asian Commercial business.
Newton Running has been sold to new investors and co-founder and one-time CEO Jerry Lee is back in that post at the Boulder, Colorado company. Fireman Capital, which invested nearly $20 million in the brand in 2011, sold its interest earlier this month. More details in the next edition of Running Insight.
Nike this month introduced a new lacrosse uniform, the Untouchable Speed, on the Syracuse men's team and North Carolina women's team that will be available for purchase on Nike.com on Oct. 1. The design mission with the uniforms was to "eliminate anything that made a lacrosse player feel restricted, hot or heavy…" Nike said. The women's version includes a 2-in-1 kilt made of lightweight, stretch woven fabric. Meanwhile, a floating vent on the men's shorts widens and narrows as the player moves.

World Trade Organization is forecasting global merchandise trade volume to grow 1.8-3.6 percent this year, up from weak growth of 1.3 percent in 2016. The current 2018 outlook calls for 2.1-4.0 percent growth.