Amazon's Private Label Thrust
The online behemoth is developing an apparel strategy with eight private-label brands, including Goodthreads (casual men's shirts and pants) and Scout & Ro (kids' basics) and is said to be prepping for an eventual entry into authentic activewear private labels. The initial private-label emphasis appears to focus on smaller orders of simple, basic items.
Read More...
Administration Softens on Trade, Not on Climate Change
The Trump Administration moved forward on two initiatives last week that are likely to have ramifications on the sporting goods/outdoor industries. First, the president signed an executive order to roll back the Clean Power Plan and other directives that require the federal government to consider the impacts of climate change. Read More...
Millenials Do Most Shopping Research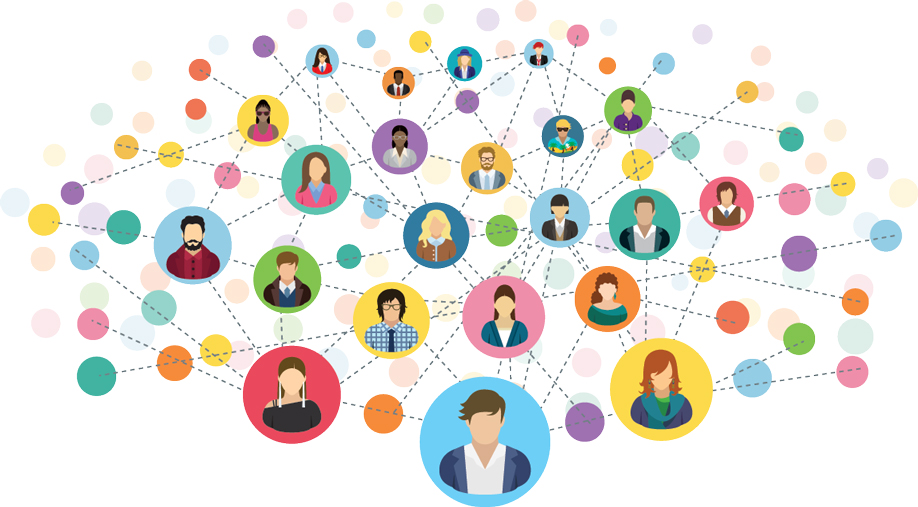 The 18- to 34-year old set is more likely to use social media, Chat/IM and Video Chat in addition to websites when researching products to buy online than GenXers (35- to 54- year olds) or Baby Boomers (55+), according to a recent research report from Salesforce that examines the buying habits of Americans, Canadians and the British.

Among other findings in the 2016 Connected Shoppers Report
• 56 Percent of Millenials say they would be willing to share preferences with a store or brand to receive faster or more convenient in-store service; 65 Percent of Boomers said they would not.
• 10 Percent of Millennials subscribe to a monthly service for clothes or accessories versus 5 percent for GenXers and 1 percent for Boomers.
• 35 Percent of Millennials want a store or brand to know when they walk through location-based technologies such as RFID or geofencing; 84 percent of Boomers do not.
• 47 Percent of Millennials have researched a product online using a mobile device while in store; 24 Percent have purchased an item online from mobile device while in store from that or another retailer.
• 53 Percent of GenXers said they typically know more about a product than a store associate versus 49 percent for Millennials and 43 percent for Boomers.
LULU's Lofty Ambitions
Lululemon's business got off to a slower start in 2017 after generating a 14 percent increase in FY16 revenues to $2.3 billion, annual comparable store sales growth of 6 percent and Direct-To-Consumer revenue expansion of 13 percent to $453.3 million. Senior management blamed the disappointing start, including lower store traffic and e-commerce softness, on color gaps in its assortments and less-than-spectacular visual merchandising. LULU shares sank more than 20 percent on the disclosure.

Nonetheless, the Vancouver company is proceeding with initiatives this year that it believes will lift the brand closer to its 2020 targets of $4 billion in revenues and a doubling of its annual net income. For one, senior management says the brand will deliver more design and function newness in 2017. The lofty sales objective includes a $1+ billion men's and international business by 2020.

Early in the second quarter, Lululemon is launching its first global brand campaign, and by the end of the period, it will have ramped up its ship-from-store program to 145 stores from 85 locations and began a pilot "Buy Online, Pickup in Store" program. And in May, the company is promising a new "white space innovation" that will disrupt the bra category and "redefine" women's expectations for active bras. In the second half of 2017, LULU intends to focus heavily on its outerwear and accessories segments. Outerwear has been a challenging category for the brand for the last two quarters.

The current FY17 outlook for revenues is $2.55-2.60 billion that assumes low-single digit comparable sales growth and strengthening e-commerce and store trends due to improved product assortments, website enhancements and an acceleration of the company's omni-channel strategy.
The State of Activity
Thanks to moderate improvement in some outdoor, fitness and team categories, the inactivity of Americans (aged 6+) inched down 0.2 percent in 2016. Nonetheless, according to The 2017 Physical Activity Council Participation Report produced jointly by eight industry organizations, there are more than 81 million Americans who do not participate in any of the 118 sports and activities tracked by the research.

Activity levels vary across generations with Boomers the most likely to be inactive. Generation Z is most likely to be casually active and participating in team sports and outdoor activities. Generation X and Millennials have the highest activity levels. One of the most worrisome trends in the report, available at www.PhysicalActivityCouncil.com, is a continuation of wide income discrepancies. Low-income households have double the levels of inactivity. More than 40 percent of individuals from households with incomes less than $25,000 are inactive versus 18 percent of those from households with over $100K incomes.
Kicks Korner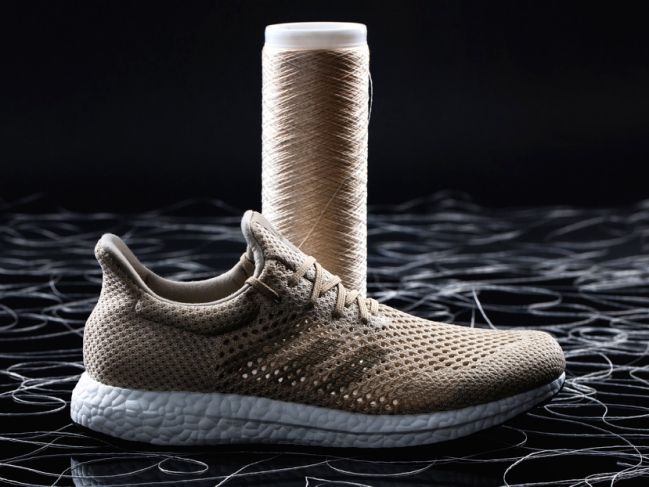 Adidas got some social media play last week from its Futurecraft Biofabric, which the Three Stripes unveiled last year but won't begin selling until 2018. The biodegradable shoe, made with a lightweight material called Biosteel that is made with the same protein that spiders use to spin silk, breaks down in less than 36 hours after the user adds an enzyme to the upper. Nike unveiled a splash of color during Major League Baseball's Opening Day yesterday. The Swoosh's Opening Day Color Burst Collection of cleats uses colors from all 30 MLB teams. Puma will become the official partner of Olympic Pique de Marseille soccer on July 1 after announcing a long-term deal with the French club last week. Under Amour recently conducted its first Design Future Show at its Baltimore headquarters. The effort is part of the brand's search for young design talent in the U.S. There were six finalists in the competition, three each in apparel and footwear. The apparel winner was Chance Manzler of the University of Cincinnati and Kurtis Hoffman of the College for Creative Studies captured the footwear honors.
The Buzz
Delta Apparel has completed its sale of vintage-inspired, licensed-graphics T-shirt business, Junkfood Clothing Company, to JMJD Ventures, LLC for approximately $28 million. Deal includes $25 million cash at closing, not receivables or assumption of trade payables. DLA says transaction is valued at $35 million and represents approximately 80 percent of Junkfood's business.

Target Stores introduced a new store design during ShopTalk last month that features a separate entrance and 10-minute parking for those looking to pick up an online order or a few essentials. One-third of the chain's 1,800 locations will be remodeled over the next three years.

Brine's Sporting Goods, with stores in Sudbury, Belmont and Concord, MA, is celebrating 150 years in business this year. Once a fixture in Harvard Square, the business bills itself as the oldest family-run sporting goods store in the U.S.

VF Corp., which is changing its fiscal year to end the Saturday closest to March 31 from the last Saturday in the calendar year on April 1, 2018, is projecting a 4-6 percent compounded annual growth rate through 2021 driven by Vans, The North Face, Timberland and its international and DTC segments.

Columbia Sportswear promotes David Lawner to SVP of North America Direct-to-Consumer. He had been serving in the role on an interim basis since joining the company in October.

ASICS America intends to open a 25,000-square foot product creation and design studio in Boston by year-end. The space will be staffed by 25 transfers from the company's Irvine, CA headquarters and 25 new hires. It will be headed by David Ayers, the brand's VP of apparel. Eventually, the company, which already has a Beantown presence via its 2016 acquisition of FitnessKeeper Inc. will open a retail store in the city.

TREDAGAIN, an Austin, TX company that specializes in upcycling tires, names industry veteran Jared Oviatt as general manager. Most recently with Wigwam Mills, he has previously worked for Rocky Brands, LaCrosse Footwear and Timberland.

U.S. Soccer League (USL), a member of the U.S. Soccer Federation, will launch a third-division men's professional league in 2019. The teams will be in communities ranging in population from 150,000 to one million.
Tubes of the Week