Walmart Enters Outdoor Specialty with MooseJaw
Pundits are already weighing in on Walmart's $51 million acquisition of Madison Hills, MI-based Moosejaw Mountaineering, which operates 10 stores but reportedly generates 85 percent of its revenues from ecommerce. "Leveraging Walmart's technology stack and efficiencies on the back-end to grow Moosejaw has a number of potential pitfalls along the way, but if done well could result in Walmart emerging as a true competitor in a currently disjointed market. Read More...
Deal for Eastern Mtn. Sports IP Fell Through
Vestis Retail Group, parent of the outdoor specialty chain, pursued a "substantial liquidity infusion" transaction with an unidentified "East Coast-based buyer and licensor of brands" for nearly three months until the party, referred to as CPP in court documents, withdrew its offer in early January due to unsatisfied conditions. CPP had intended to purchase the EMS intellectual property for a licensing fee and opportunity to expand the brand into other channels and new geographies.

As it stands now, U.K.-based Sports Direct is the "stalking horse" bidder for VRG's Bob's Stores/Eastern Mountain Sports business for $500,000 cash and $85 million in debtor-in-possession financing. If there are additional bids by a March 17 deadline, a court auction will take place on March 20.

Nearly a year ago, VRG's investment banker contacted 124 potential buyers for Bob's/EMS with 39 parties executing confidentiality agreements, but no parties submitted bids. Subsequently, the assets were sold to affiliates of Versa Capital last July. Two months later, the investment banker was back at work, approaching 47 strategic and financial investors. While 17 of them executed non-disclosure agreement, only two prospective buyers emerged—Sportsdirect.com and CPP.
Cabela's-Bass Pro Merger Faces Hurdle
Faced with the likelihood of having to find a new buyer for its credit card business in the next eight months if its acquisition by rival Bass Pro Shops is to be completed as structured, Cabela's last week reported dismal year-end results.

The Sidney, Nebraska-based outdoor specialty chain blamed a 6.5 percent drop in consolidated comparable store sales in the fourth quarter on challenging traffic patterns and fewer transactions. Cabela's said it was pleased with improved trends in apparel and other softgoods in the period's final weeks and the performance of its credit card business. Last month, Capital One withdrew its $200 million offer for that unit, citing its likely inability to secure regulatory approval for the purchase before an October 3 deadline.

There were four other financial institutions in play for Cabela's World's Foremost Bank business. One from the group-Citigroup, Bank of America, TD Bank and Synchrony Financial-may now step forward. Or, Capital One could file another application for the credit card business that generated $543.1 million in revenue last year.

Cabela's, meanwhile, saw its profitability plummet 26 percent in the fourth quarter and 22 percent for the fiscal year on an annual revenue increase of 2.2 percent to $3.56 billion.
Lucy Being Merged into The North Face
Lucy parent VF Corp. will begin winding down the operations of its lucy women's activewear business, acquired in August 2007 for $110 million, this year before marketing the brand as part of The North Face's Mountain Athletics collection in 2018. In its fourth quarter, VFC took an $80 million pre-tax, non-cash impairment charge to reduce the carrying value of intangible assets related to the lucy business.

"Lucy has developed tremendous customer loyalty by delivering exceptional product in a very attractive consumer segment," VF's Steven Rendle told investors last week. "However, brand awareness is low, the trademark is limited to North America, and the performance has been uneven over the last few years. We believe the combination of lucy's strong product portfolio with The North Face's brand awareness and distribution network is just the right catalysts to accelerate our TNF Mountain Athletics growth rate over the next several years."

Founded in 1999 in Portland, Oregon, lucy has made several key moves in recent months to accelerate its business, from launching extended sizing last July to introducing its indigo Collection wrapped around a patent-pending proprietary fabrication to debuting a new store format with higher ceilings, lower fixtures and larger storefront windows.
Athletic Footwear Sales Rebound in January
Bolstered by growth from Adidas, Nike, Skechers and Puma, athletic shoe sales recovered in the first month of January after a disappointing end to 2016. Average selling prices were flat but dollar sales were 1 percent higher and units rose 2 percent, according to The NPD Group.

By category, Classics and casual athletic were the key gainers with sales in each up by more than a third, the research house reported. Running remained soft with a 3 percent sales decline with Adidas the only major brand to post improvement. By gender, men's (+5 percent to $462.4 million) and children (+2 percent to $186.0 million) were up, but sales of women's fell 5 percent to $286.6 million. Sales of cold weather boots, meanwhile, unassisted by Mother Nature, were down more than 25 percent.

The German brands—Adidas and Puma—were the big brand winners in January. Dollar sales for The Three Stripes jumped 114 percent during the month while The Cat clawed out a 45 percent sales increase. Elsewhere, Nike and Skechers' footwear sales grew in the mid-single digit range as Under Armour athletic shoe sales slid 25 percent in January on particular weakness in basketball, NPD said.
Bob Philion is New President of Puma North America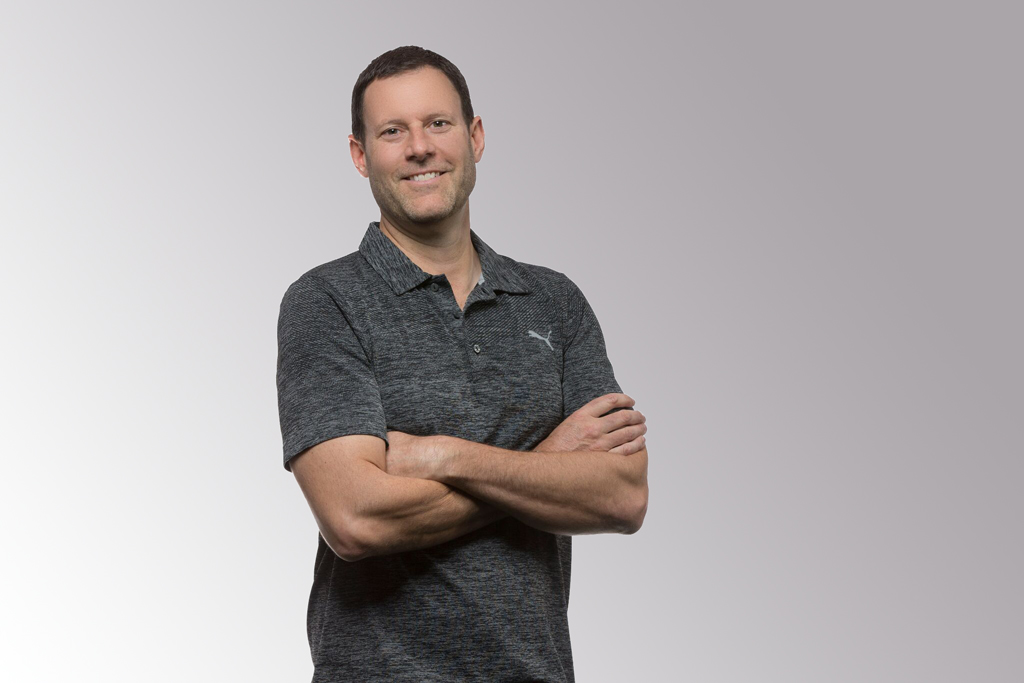 A 12-year veteran of Puma brands, Bob Philion is taking over the senior executive slot from the retiring Jay Piccola, who moves to non-executive director of the Puma North America board after 20 years at the company.

In addition to his new role, Philion will continue leading the global Cobra Puma Golf business where he has been president and CEO for the last seven years.

A graduate of Xavier University, where he played on the golf team, Philion began his industry career as Reebok's director of sales for Foot Locker Europe in early 1999. In September 2001, he moved to Reebok's VP of footwear for the EMEA region. Less than four years later, Philion became the global head of golf for Puma and subsequently led the company's acquisition of Cobra in 2010.
Retail Notebook


Canada's FGL Sports Grows in FY2016
The 433-door unit of Canadian Tire generated annual sales of C$2,199.7 billion, or about $1.68 billion, last year as comparable store sales increased 6.0 percent versus a 4.4 percent increase in FY15. The total revenue increase, 6.9 percent year-over-year versus 2.7 percent in FY15, fell short of the company's projection of 9+ percent topline growth annually. FGL Sports, whose doors are split between corporate (59 percent) and franchise locations, generated C$299 in sales per sq. ft. in the final period. The number of Sport Chek locations increased to 196 last year versus 190 in FY15; Atmosphere banners were flat at 69; and Sports Experts locations declined to 69 from 74 at the end of the prior year.

• Hibbett Sports has lowered its fourth quarter guidance on weak holiday traffic, ahead of its year-end results that will be reported March 10. The small-town operator is expecting EPS for the final period to be $0.29 a share below the Street forecast as lower apparel and equipment sales led to a 2.2 percent drop in comparable store sales for the period ended Jan. 30. HIBB was forced to become more promotional later in the fourth quarter to jumpstart sales and better manage inventory. The retailer is promising more investments in store-to-home and e-commerce initiatives in FY18 with comparable store sales forecast at flat to up low-single digits.

• Caleres names Karlyn Mattson, a 25-year veteran of Target Corp. and former Macy's executive, as chief merchandising officer for Famous Footwear. Also, Chris Cavalline is appointed SVP of e-commerce.
Tube of the Week
Nike tackles equality in its new ad campaign of the same name. Numerous athletes and Swoosh endorsers, including NBA stars LeBron James and Kevin Durant, NFL star Victor Cruz and U.S. Olympic track & field gold medalist Dalilah Muhammed appear in the message that centers on "using Nike's voice and the power of sport to inspire people to take action in their communities. The campaign will run on nike.com/equality, on social media and on billboard in the U.S. and Canada.
New Balance, New Era Team Up
The two are collaborating on a collection of limited-edition products for baseball players. The first items are the New Balance 3000v3 cleat ($120 retail) and New Era 39Thirty Cap ($60) that are available in the brand's company stores and online websites.

"This project is just one a year-long partnership between two global iconic sportswear brand," said Christina McAdam, director of custom product & projects for New Era Cap. "…The upcoming collaborative releases infuse varying technical manufacturing techniques with relevant lifestyle trends."
New Balance and New Era are expected to share fabrics on footwear and hats in their collaborative products.
Shock Doctor Debuts NBA-Branded Mouthguards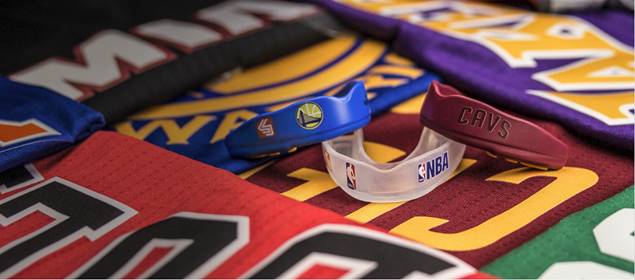 The collection, developed specifically for basketball, is part of the company's new multi-year partnership with the NBA. Through a marketing campaign, "Guard Your Team," the United Sports Brands' company will work with NBA All-Stars DeMarcus Cousins and Kevin Love to promote the line and encourage mouthguard adoption while playing basketball. Available on NBAStore.com and ShockDoctor.com and in sporting goods stores soon.
Little Bytes
• Canada Goose files a $100 million IPO. Sixty-year old company, which generated $45.1 million in net profit and $352.68 million in revenues for the nine months ended Dec. 31, will list on the New York and Toronto stock exchanges under the ticker "GOOS." Firm, which opened its first U.S. retail store in New York City in November, generated $103.4 million in U.S. sales in FY16 versus $57.0 million in FY15. Brand is sold in 36 countries in almost 2,500 wholesale doors. Canada Goose sold a 70 percent stake to Bain Capital in Dec. 2013. The investment firm will continue to be the majority shareholder after the public offering.

• Outdoor company executives, some 218 of them, have joined Amy Roberts, executive director of the Outdoor Industry Association, in signing a letter to President Trump and members of Congress asking that U.S. public lands remain public. Also, Outdoor Retailer officials, after meeting with Utah Gov. Gary Herbert along with representatives from REI, The North Face and Patagonia, have decided not to include the state of Utah as a potential host for future Outdoor Retailer shows. Salt Lake City has hosted the semi-annual event for the past 20 years.

• Marucci Sports acquires Victus Sports, a custom wooden bat maker and bat supplier to Major League Baseball players. The King of Prussia, PA company was co-founded by its CEO Jared Smith.

• theMicam shoe trade show in Milan, Italy says it saw 5 percent growth in attendance at its event last week, with international attendance up 8 percent to more than 26,000.

• Golf Datatech releases a study on the state of the golf teaching, training, and instructional aids product market. The Orlando company is selling the 147-page report for $595.